10 Times Lin-Manuel Miranda and Anthony Ramos Proved They Were the Ultimate Duo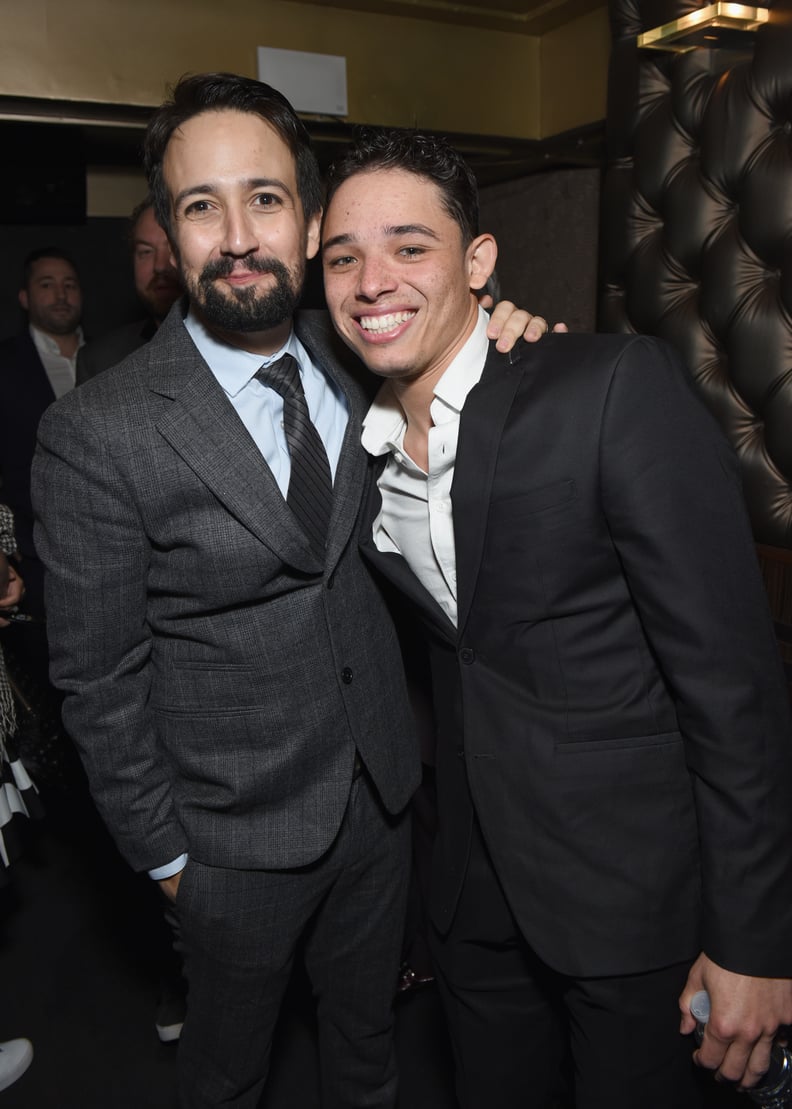 If it wasn't for Anthony Ramos's off-Broadway show Heart and Lights closing during previews, he may never have crossed paths with Lin-Manuel Miranda. Fortunately for us, Anthony was able to audition for what was then called The Hamilton Mixtape, book the job, and meet Lin-Manuel, aka the man who would become his mentor. Their chemistry on stage as both friends and father and son (Anthony pulls double duty in Hamilton as John Laurens and Philip Hamilton) is one of the best parts of the musical and demonstrates just how close the pair got over the course of their year on the show.
While Hamilton may have been the catalyst for their relationship, it's not the only musical the pair share. After Anthony was cast in the workshop of Hamilton, Lin-Manuel asked him to be part of 21 Chump Street, a 14-minute musical based on episode #457 of This American Life called "What I Did For Love." "Lin put me on the map with that one," Anthony previously told TheaterMania. "I'm really grateful that he trusted me with his material."
Now if that didn't convince you of the trust they have in one another, the fact that Lin-Manuel is passing the role of Usnavi from In the Heights (a role he both wrote and originated on Broadway) to Anthony for the movie version should. In an interview with The New York Post, Anthony stated that "it's amazing that [Lin] handed over this role that meant so much for him to play, and basically was like, 'I'ma trust you with this.'" Thankfully, they'll both be appearing in the film version, as Lin-Manuel will be playing Piragüero, aka the iconic Piragua Guy. If you want to see more of the friends, you can catch them in In the Heights on June 11, or you can keep scrolling to see some of their cutest moments — including Lin-Manuel fangirling over Anthony's relationship with Jasmine Cephas Jones.
01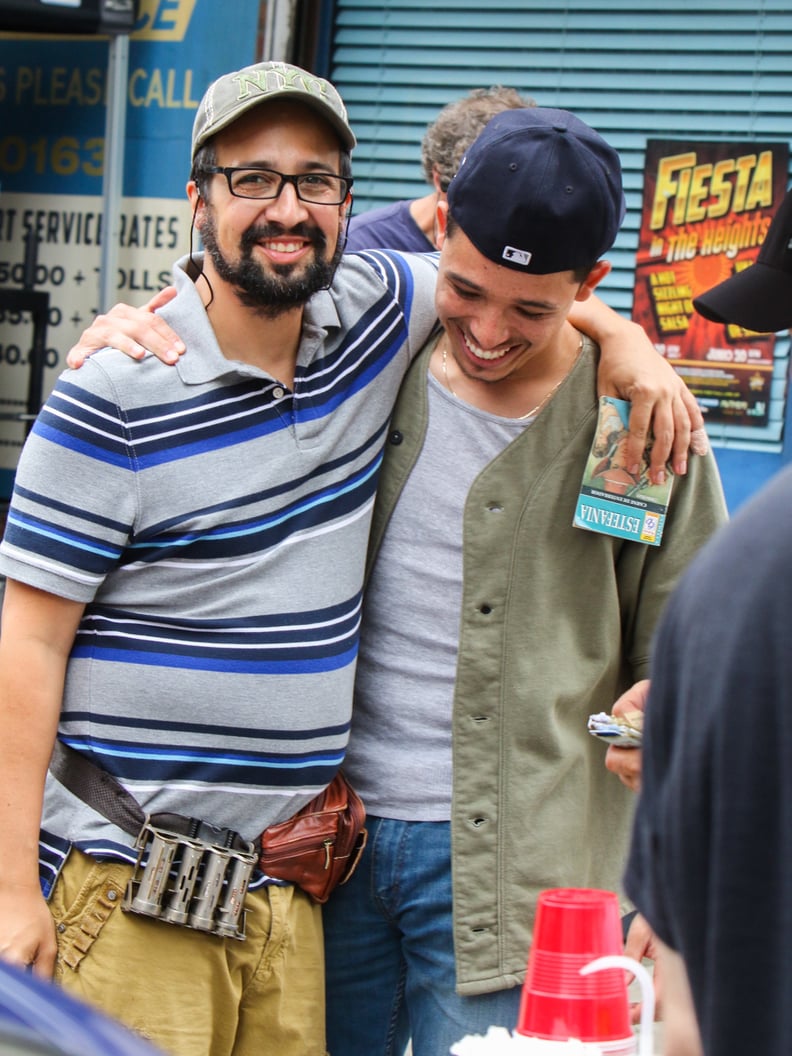 When They Shared a Moment on the Set of In the Heights
02
When They Rapped in Spanish to Get People to Vote
03
When Lin-Manuel Passed the "Usnavi Torch" to Anthony
04
When Lin-Manuel Showed His Love For Anthony and Jasmine Cephas Jones
05
When Lin-Manuel Shared the News of Anthony's Engagement to Jasmine
06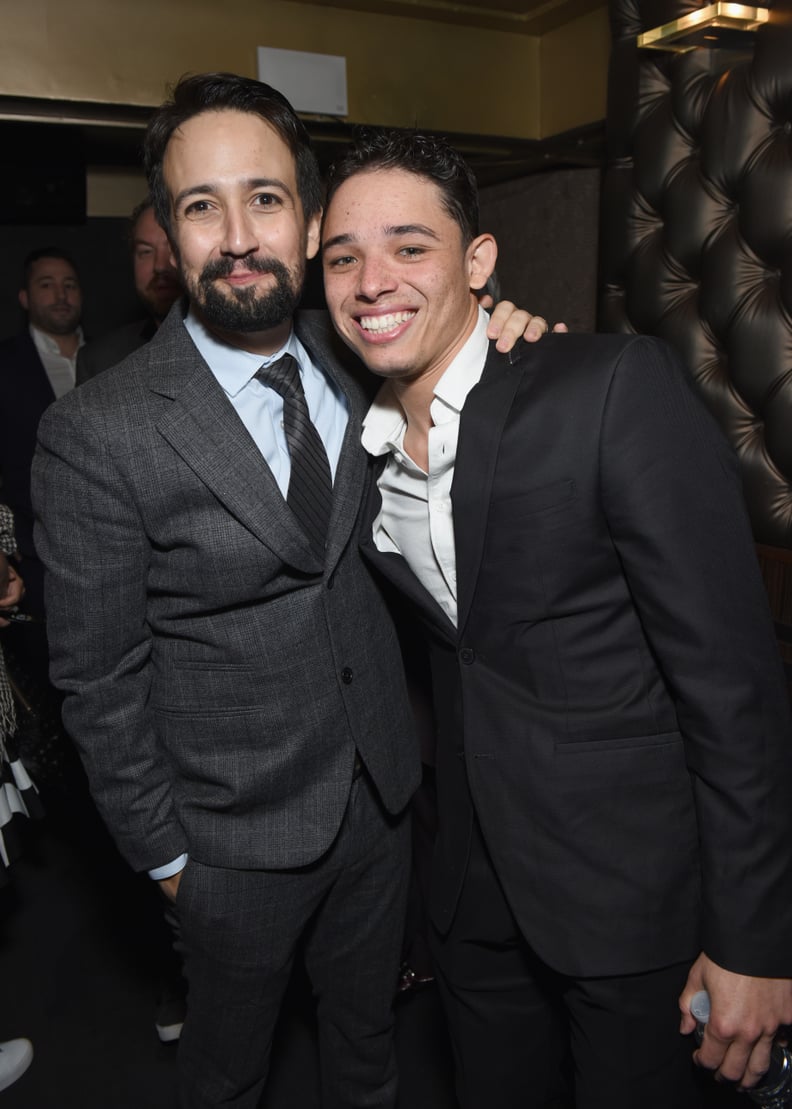 When They Showed Up in Style at an Award Show
07
When Lin-Manuel Couldn't Keep It Together Over Anthony's Line
08
When Lin-Manuel Imitated Anthony's Outfit Choices
09
When Lin-Manuel FaceTimed Anthony to Sing "Shallow" From A Star Is Born
10
When Lin-Manuel Considered Anthony "America's Boyfriend"