10 Epic Lin-Manuel Miranda Projects That Made Him a Household Name
You know him, you love him, you probably have had at least one of his songs stuck in your head. Over the past decade, Lin-Manuel Miranda has gone from Broadway fave to a bonafide household name. His best-known project, of course, is the musical "Hamilton," which he wrote and starred in and became an international pop-culture phenomenon. More recently, his songs for the Disney movie "Encanto" have skyrocketed in popularity and taken on a life of their own. If you think that these projects are the end-all, be-all of Miranda's career, however, you'd be very wrong.
Miranda is best known for his songwriting, of course, but he's also been an actor, a director, and a producer, with projects both musical and nonmusical spanning TV, theatre, and movies. From earworm songs for animated movies to subtler, character-driven dramas, these are just a few of the highlights from Miranda's career so far — and we can't wait to see what's next!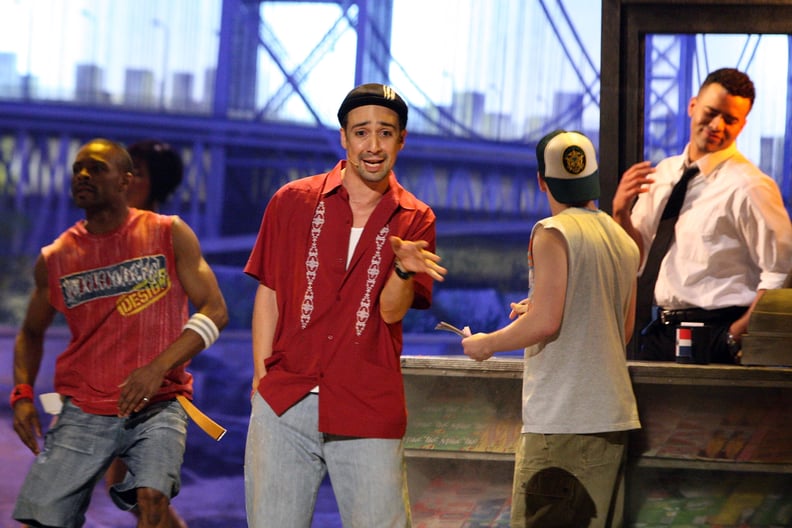 "In the Heights" (2008)
While people today might think of "In the Heights" as "that other Lin-Manuel Miranda musical," it's actually the project that launched his career! Miranda wrote the music and lyrics to this 2008 Broadway hit, and he also starred as the main character, a bodega owner named Usnavi. Set in the historically Latinx neighborhood of Washington Heights, the musical follows a sprawling group of friends and family as they deal with the effects of gentrification, delayed dreams, and a winning lottery ticket that could change everything.
"In the Heights" won big at the 2008 Tony Awards, taking home four awards, including the top prize for best musical. Miranda also personally won the award for best original score.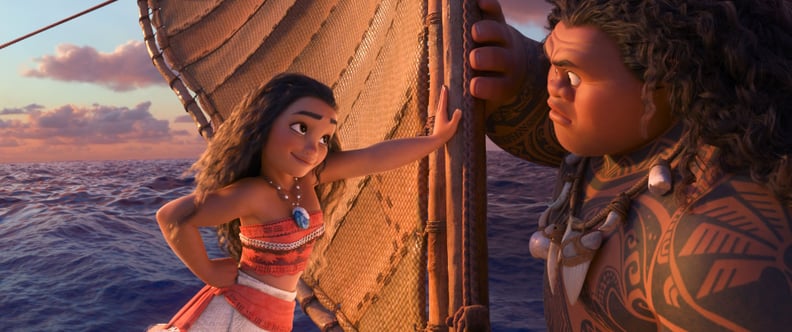 "Moana" (2016)
Miranda's first foray into the wonderful world of Disney was the 2016 animated feature "Moana," for which he wrote the original songs. The movie tells the story of Moana, the daughter of a Polynesian chief who feels an inexplicable yearning for adventure on the seas. When she sets out to restore a relic to appease a goddess and save her island, she teams up with an arrogant demigod and learns the truth about her people's past.
Miranda collaborated on the soundtrack with Mark Mancina and Opetaia Foa'i. The movie's two breakout songs, "How Far I'll Go" and "You're Welcome," were written entirely by Miranda, and "How Far I'll Go" earned an Oscar nomination for best song.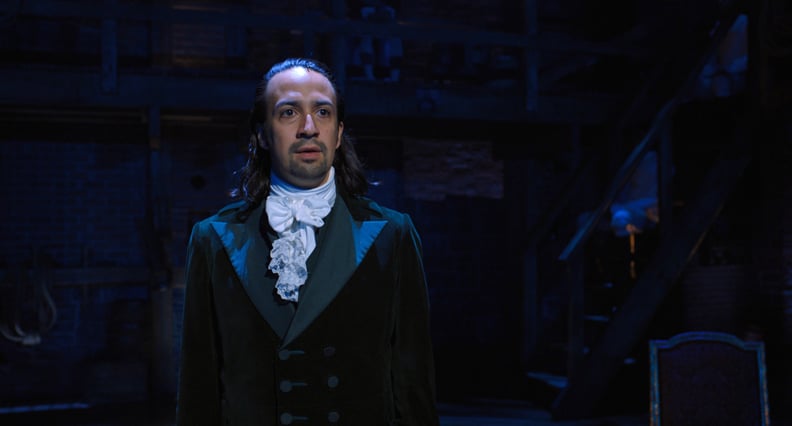 "Hamilton" (2015)
Until "Hamilton," Miranda was probably not a name most people outside of the theater world had heard of. Once this hip-hop/rap retelling of the Founding Fathers hit in 2015, though, Miranda and his entire coterie became superstars. Miranda wrote the entire musical and starred as ill-fated Alexander Hamilton.
"Hamilton" racked up awards across several different ceremonies and categories. The musical won 11 Tonys, including best musical, and Miranda himself took home the awards for best book and best score. Miranda also won the Pulitzer Prize for Drama for writing "Hamilton," and in 2021, he won an Emmy as one of the producers of the filmed-for-broadcast version of the musical.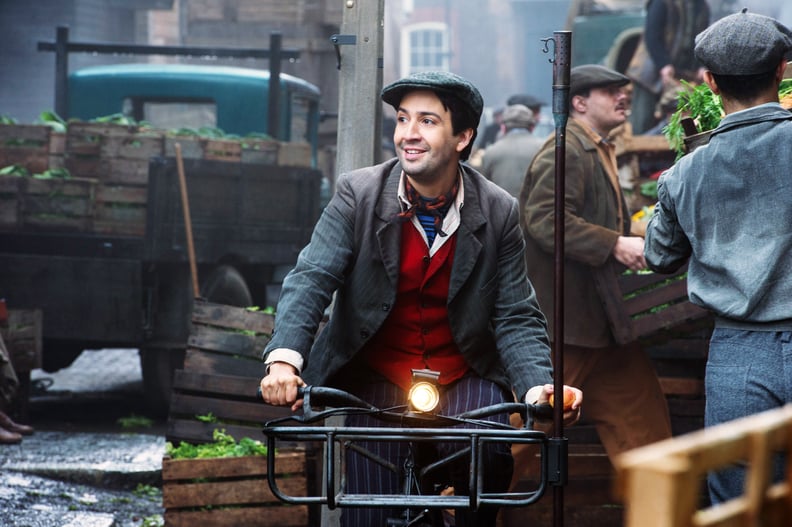 "Mary Poppins Returns" as Jack (2018)
It's a rare project where Miranda is "just" an actor, rather than contributing to the music. That's exactly what he did for "Mary Poppins Returns," the 2018 Disney sequel to the beloved classic movie. Miranda plays a working-class lamplighter named Jack, who fills a similar role as Dick Van Dyke's chimney sweep Bert did in the original. Miranda earned a Golden Globe nomination for best actor in a motion picture (musical or comedy) for his work on the movie.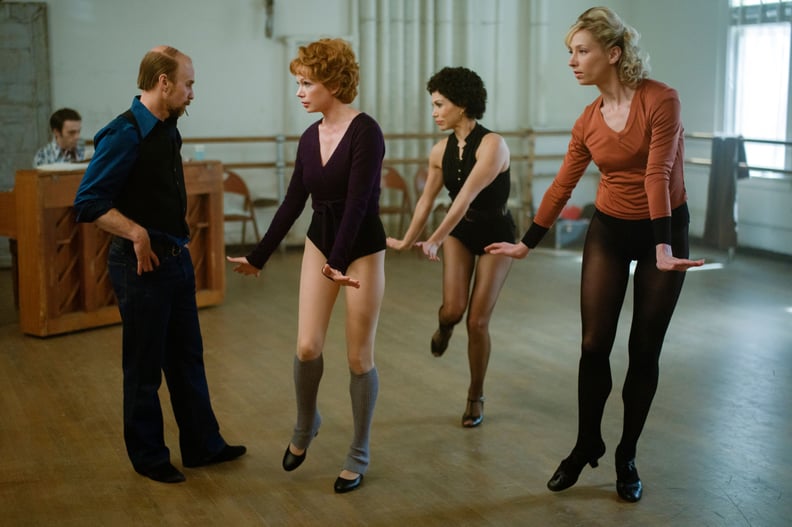 "Fosse/Verdon" (2019)
Miranda exercised his producer chops behind the scenes of this 2019 FX miniseries. The show starred Sam Rockwell and Michelle Williams as dance and theatre legends Bob Fosse and Gwen Verdon, following their tumultuous personal and professional relationship over the course of many years. Miranda earned an Emmy nomination as producer for best limited series. He also made a very brief appearance on screen playing Roy Scheider, an actor in Fosse and Verdon's orbit.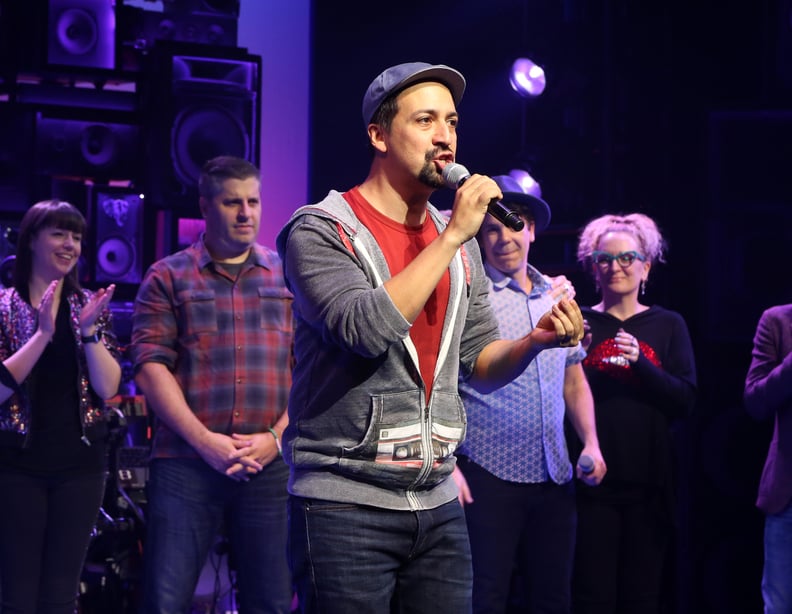 "Freestyle Love Supreme" (2004 - 2022)
Miranda's career has largely rested on his knack for bringing rap and hip-hop together with the vernacular and storytelling of musical theatre. It's no surprise, then, that one of his most notable projects is an improvisational hip-hop show and a performing troupe by the same name. The rotating cast combines improv and audience suggestions with in-the-moment rap and other musical performances. Over the course of their 15-plus years of performing, they've also had two Broadway runs, from 2019 to 2020 and again from 2021 to 2022.
"His Dark Materials" as Lee Scoresby (2019)
One of the only non-musical projects on Miranda's resume, the HBO adaptation of "His Dark Materials," gave him a chance to stretch his acting muscles again. He plays Lee Scoresby, a human balloonist who befriends young protagonist Lyra and becomes one of her staunch allies and protectors.
"It's been a larger-than-life character and the DNA that he shares with our main character, Lyra, who's the hero of the entire series, is this notion of doing the right thing," Miranda told Entertainment Weekly following his character's spoilery heroics in the season 2 finale. "There are many people trying to do 'great things' in this story which required terrible and immoral acts, whereas Lyra is always motivated by doing the good thing, the right thing. It's not the same thing as doing 'great things' and I think Lee shares that."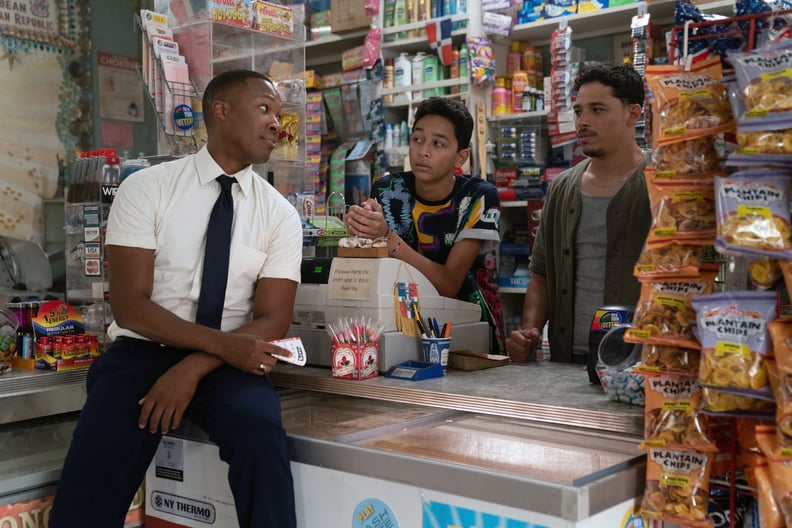 "In the Heights" (2021)
Over a decade after "In the Heights" made a splash on Broadway, Miranda finally got his wish: a big-screen adaptation of his first major musical. Miranda served as a producer on the movie, which of course also featured his Tony-winning music as well. Although he had aged out of the role of Usnavi, which he played on Broadway, Miranda did get to appear on screen in the movie too. He played the "Piragua Guy," a scene-stealing minor character with a very catchy song.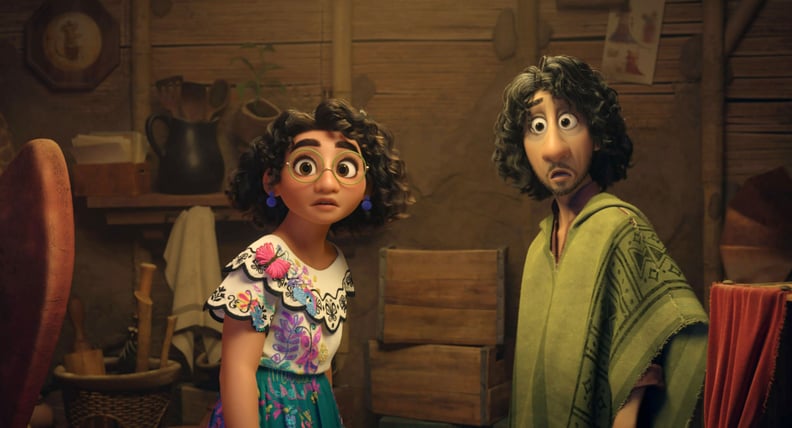 "Encanto" (2021)
Miranda's second partnership with Disney has possibly garnered even bigger returns than "Moana" did! He wrote a total of eight original songs for the magical musical, set among a magical family in a Colombian town. He earned another Oscar nomination for the bittersweet "Dos Oruguitas." The real breakout hit, though, was the endlessly catchy "We Don't Talk About Bruno," which hit No. 1 Billboard Hot 100, surpassing "Let It Go" as the highest-charting Disney song in nearly 30 years.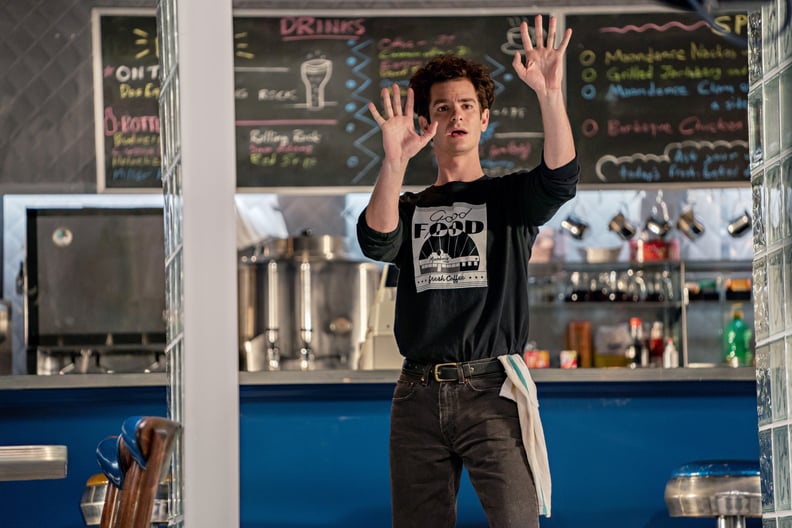 "Tick, Tick... Boom!" (2021)
After years of performing, writing, and producing, really the only thing left for Miranda to do was direct. He made his feature directorial debut with a film adaptation of "Tick, Tick... Boom!," an early musical by "Rent" composer Jonathan Larson. The semi-biographical musical follows a fictionalized version of Larson as he struggles to write something that will last, all while trying to decide if a creative career is even worth it or if he should just give up as his 30th birthday approaches.
The movie earned a best picture (musical or comedy) nod at the Golden Globes, along with a best actor win for star Andrew Garfield and, later, an Oscar nomination for Garfield. Miranda, meanwhile, earned several accolades from critical and industry groups, including a best director (first-time feature film) nomination from the Directors Guild of America.