Online Dating Tips For Introverts
These Introvert Dating Tips Will Help You Take Your Online Situationship IRL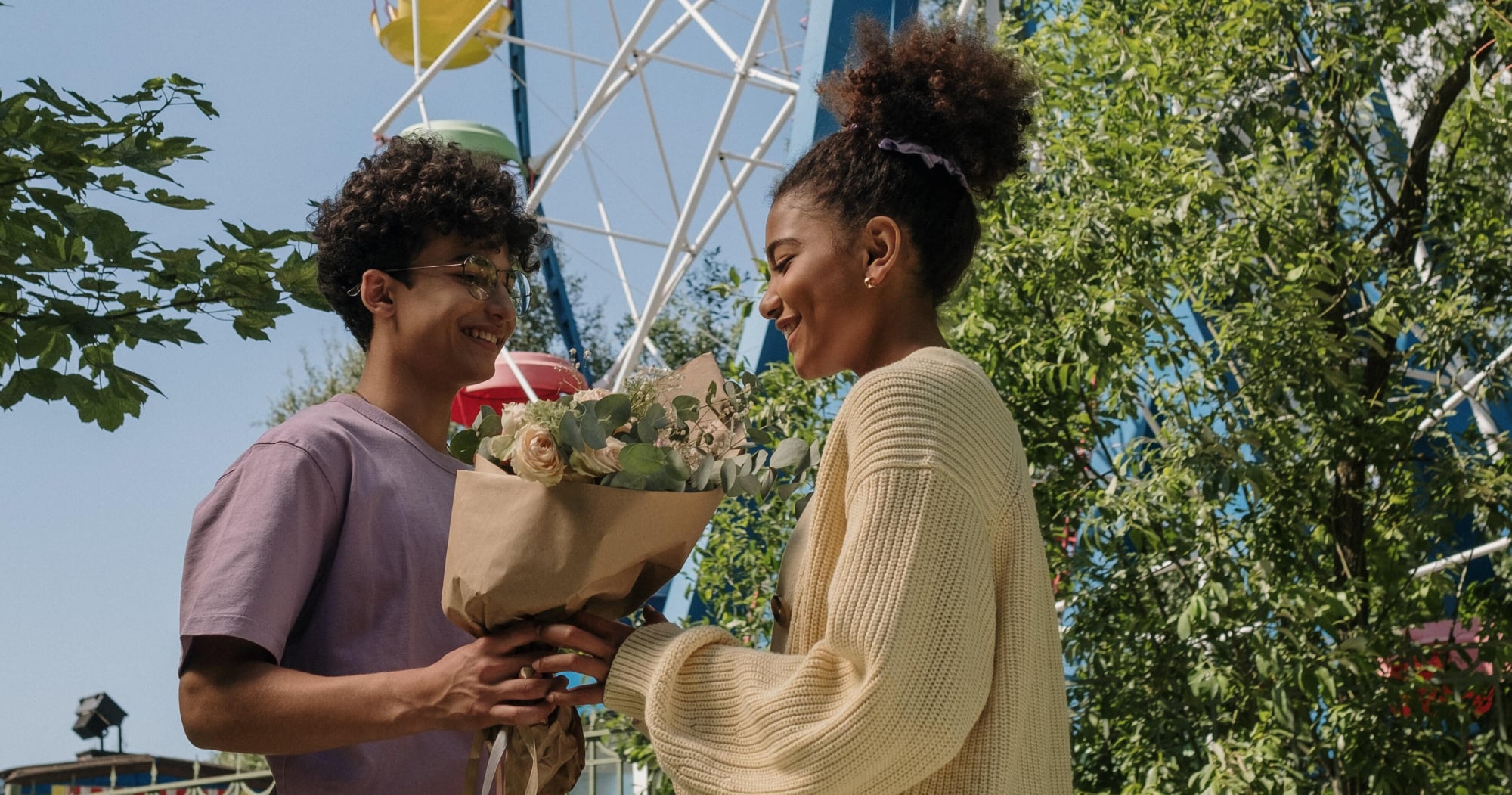 Picture this: you've matched with someone on a dating app, and you begin talking to each other. Their profile is nothing short of impressive, and the conversation flows effortlessly. You speak daily, except no one brings up the pending issue of meeting IRL. So, instead of planning your first date, the spark fizzles out. Eventually, all you're left with is a failed prospective relationship, which means it's time to start swiping again.
We've all been there, but what is the reason behind so many singles struggling to take the connection to the next stage? It could be that you're an introvert. Merriam-Webster defines an introvert as "a typically reserved or quiet person who tends to be introspective and enjoys spending time alone." But sex and relationship therapist Georgina Vass explains that the personality can be a broad one. "Like any personality trait, introversion occurs on a spectrum," she tells POPSUGAR. "But generally, those who identify with being an introvert tend to be more reserved, thoughtful, value time alone or one-to-one relationships."
But there's no reason extroverts should be having all the fun in the dating world. Online dating can be tempting as an introvert because there's no pressure to meet in person, but it can be more difficult to transfer your online situationship into a real-life one.
In a recent study, Tinder discovered that over 30 percent of users actually refer to themselves as introverts in their bios. Meanwhile, introverted Tinder users are 40 percent more likely than extroverts to say they're still figuring out what they want from a relationship.
"When I first started dating, I always gave up because I didn't see myself highly at all. So I put a barrier up."
Courtney Lovell, a self-proclaimed introvert, found that she would "shut down" when it came to her early days dating due to her personality type. "I wouldn't go somewhere unless I know someone else was going," she tells POPSUGAR. "I'm that person who will happily stay at home, watch some Netflix with a blanket, and that will be my evening."
When the care worker began dating, she unsurprisingly found sparking up a conversation over a message a lot easier than speaking in person, which was nerve-racking in comparison. So much so, she would take friends with her on dates to help give her a confidence boost in socializing face-to-face. "When I first started dating, I always gave up because I didn't see myself highly at all," Lovell admitted. "So I put a barrier up."
Yet the 24-year-old introvert decided to ditch the dating apps when her flings failed to flourish, and she managed to find love with wife Becca Lovetto, whom she met where they both previously worked. After initially asking their mutual friend to speak to Lovetto on her behalf, Lovell found herself dropping hints to find out if the chemistry she felt with her coworker was reciprocated. "I would subtly ask her, 'Who's gay here?' and then ask, 'What about yourself?'"
Taking things slow seemed to work for Lovell, who ended up dating Lovetto for four years before marrying her in July 2022. "I was worried it would be too good to be true because from day one, I was smitten," Lovell revealed. "When she did ask me out, it was a relief."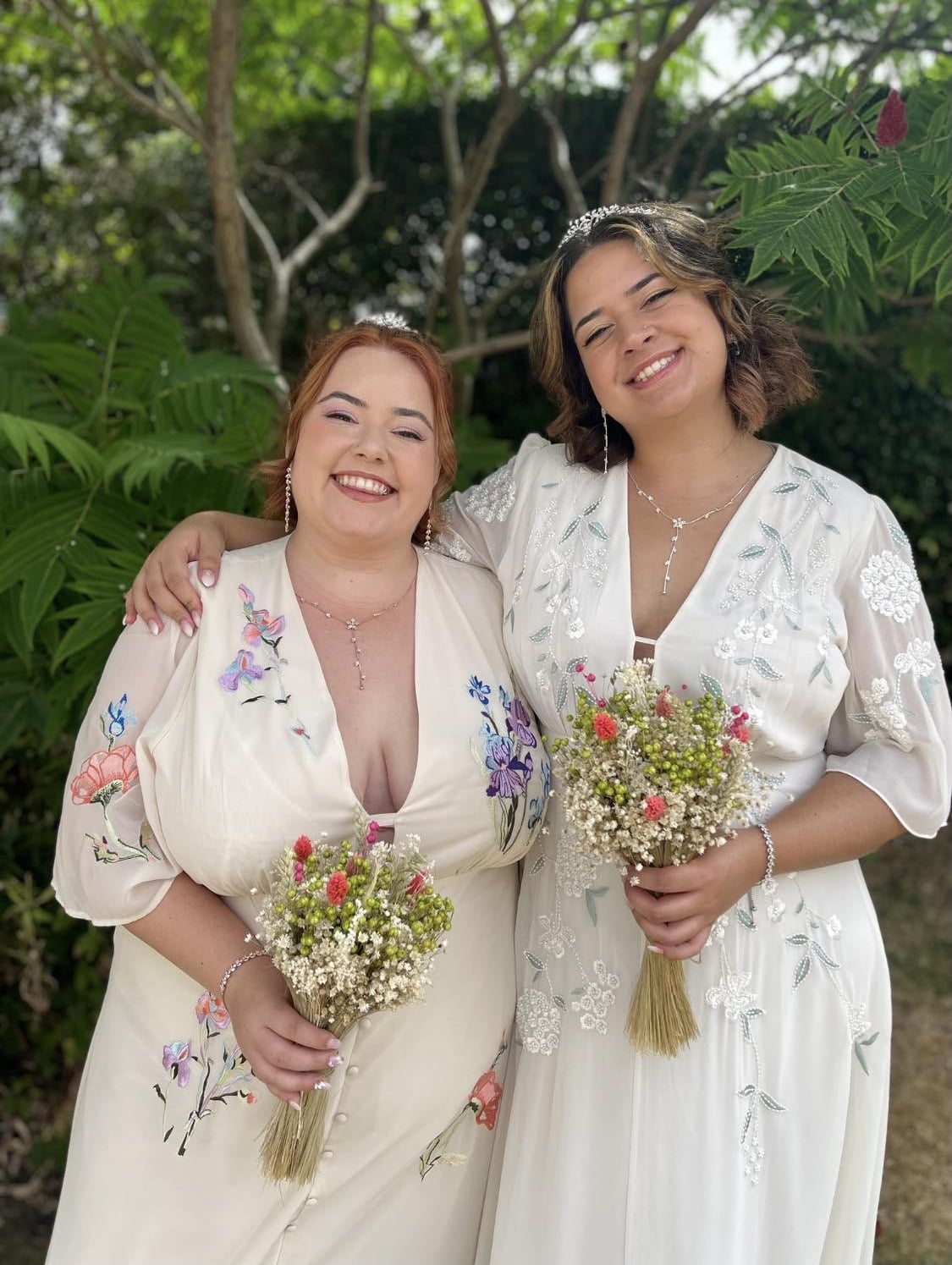 Image Source: POPSUGAR Photography / Courtney Lovell
Of course, overthinking isn't exclusive to introverts, but Vass explains that it's more likely to happen in situations that we find difficult. For those who are more reserved in social settings or find socializing takes a lot of their energy, dating is one of those scenarios. "With any difficult situation, it can be easy to get stuck in unhelpful thinking patterns like predictions, catastrophizing, or mind reading," Vass says. There are some simple practices that can help singletons take their relationship offline. Read on for Vass's top introvert dating tips.
Introvert dating tips:
Set small goals: Create a pyramid diagram with the most difficult situation at the top, like sitting through an entire face-to-face date with someone new. At the bottom, begin with easier goals you could achieve, such as saying hello to a stranger, sending a voice note to an online interest, or talking to someone on the phone. Work your way through your goals until you reach the most difficult one.
Don't indulge in negative thoughts: Challenge these thoughts with alternatively positive thoughts. Instead of thinking about how potentially awkward a date may be, ask yourself, "What if it's the best date I've ever had?"
Find familiarity: It may be helpful to find a familiar place with minimal noise where you feel comfortable and safe to meet your date. A spot like a coffee shop could be helpful if you need to cut the date short if they're not a match.
Try an active date: Alternatively, a date doing an activity that you enjoy in a familiar and safe setting could encourage your attention outward, which may be helpful for those who tend to overthink.
Come prepared: Prepare some topics or open-ended questions to discuss in order to shift small talk into something more meaningful.
Be honest with your date: Manage expectations for you and your date by communicating to them that you may prefer to move at a slower pace with more meaningful conversations.
Speak to a professional: Introversion is a personality trait, which is different from being shy or having social anxiety. If you're confused about the distinction and you want to understand more about it, seek support from a mental health practitioner who can help support you with tools to thrive in all situations.
Maintain your self-care routine: As always, continue the wellness activities that make you feel good, like exercise, mindfulness, and breathing exercises, before going on any dates.