Janelle Monáe on Exploring Gender and Sexuality
Janelle Monáe Reflects on Reactions Since Coming Out as Nonbinary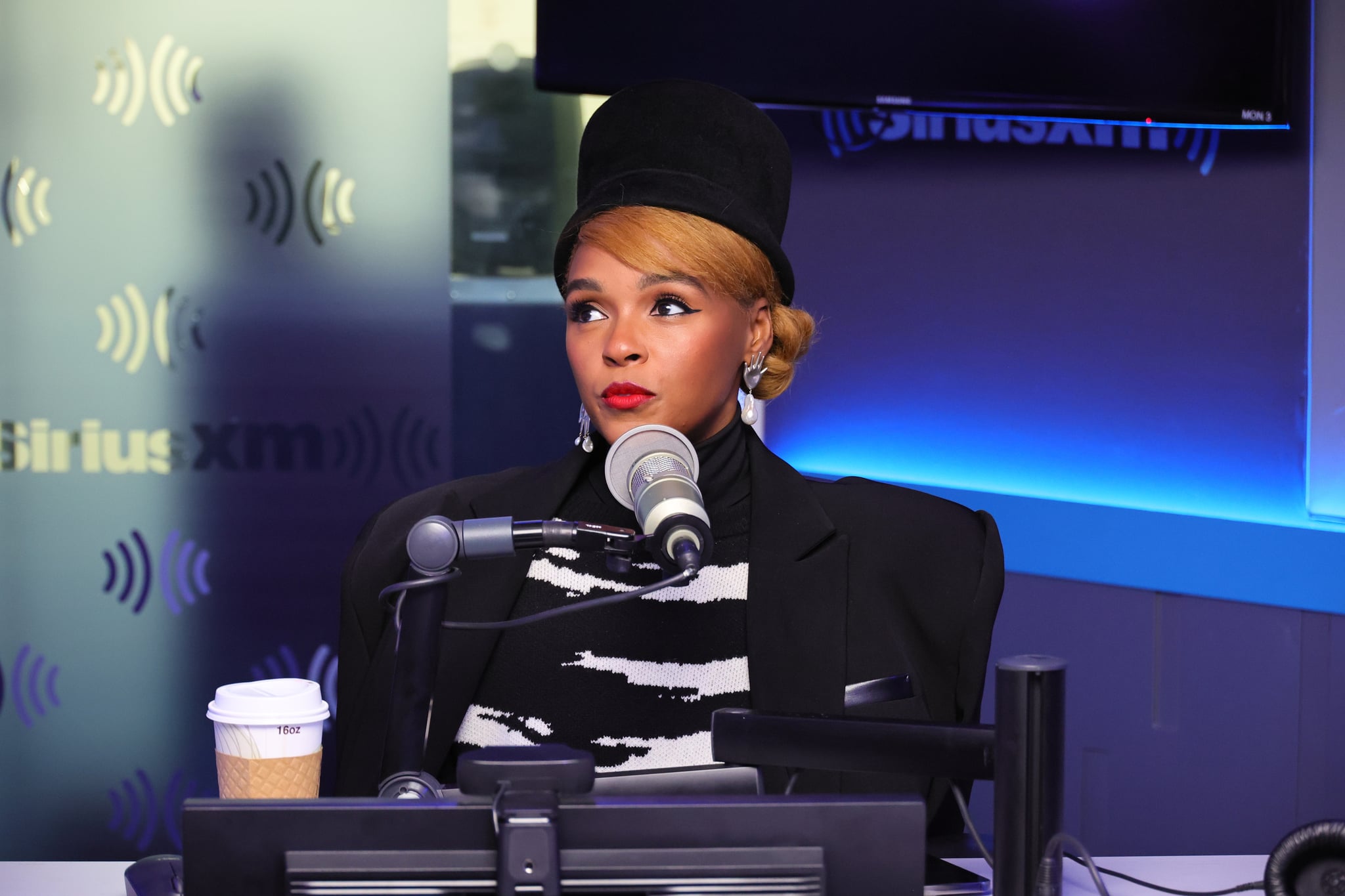 Janelle Monáe is already an incredibly talented, award-winning actor and singer, but since she came out as nonbinary, she's started to receive positive responses for her part as a role model. "It's been great," Monáe tells People. "And I say that because I think that there are a lot more discussions, and that's so important."
Monáe accepted the seventh annual SeeHer Award, an honor for actors who advocate for equality, defy stereotypes, and push boundaries, at the Critics' Choice Awards on Jan. 15. "I try to make an effort in my work . . . to highlight the ones who have been pushed to the margins of society, who've been outcast or relegated to 'the other,'" Monáe said in their acceptance speech. "And it's personal because I am nonbinary, I am queer, and my identity influences my decisions and my work."
They say being nonbinary has opened up their mind in terms of the type of art they make, where they can go next, and who they can become. "I'm all about surprising myself and discovering something new," she said to People. "I think that all of us want to walk in our truth," Monáe added. "We're just trying to find a name to put with how we feel. And I think that's always great." Below is everything the role model has shared about their journey.
Embracing Their Nonbinary Identity
In 2018, Monáe came out as pansexual, and last April, they opened up about being nonbinary on "Red Table Talk": "I just don't see myself as a woman, solely. I feel all of my energy." They added: "I will always stand with Black women. But I just see everything that I am, beyond the binary."
The musician uses she/her or they/them pronouns, but according to The New Yorker, their pronoun is "freeassmuthaf*cka," and they would describe "coming out" instead as "coming in."

"You're bringing people into who you are. You're allowing them a unique opportunity to further understand how you see yourself," they told The New Yorker. "For me, it was not this big declarative statement. It was just, 'This is who I am.'" They went on to explain that they don't believe anybody should feel obligated to talk about their sexuality. "For me, after having the necessary conversations with my loved ones, and also feeling comfortable enough to let it seep into my writing and my art, I knew that it was time."
With time, Monáe also started to view the concept of masculine and feminine energy in terms of hardness vs. softness. "I strive to be more like water than a hard rock," she told The New Yorker. "There are times that call for you to be like a rock, but for the most part I won't allow the world to define my energy or make me hard. I want to stay soft." This wasn't always the case, though, especially before Monáe realized they were nonbinary. "You get people saying, 'You're supposed to act like this' or 'Women wear this' — these gender norms that were pushed on me. I just had to get free from all of it."
Learning to Listen, Learn and Give Grace
Monáe said that if people refer to them as a "woman," it doesn't bother them. "As long as I understand your intention, I give grace in those areas," she told The New Yorker. "But I think it's good to continue to have the conversation around gender norms and pronouns. As we evolve as humanity, there are going to be so many things that we discover about ourselves, and I'm never so arrogant to believe that I have all the answers."

In a Jan. 13 interview on SiriusXM's "The Jess Cagle Show," the "Glass Onion" actor talked about their approach to exploring identity and gender. "I think, for me, it's about making sure I'm also saying to people, 'Further investigate who you are,' you know?" Monáe told host Jess Cagle. "Allow yourself to discover something new about yourself. Open up your mind to different possibilities, and listen to folks who are saying, 'This is who I am. This is how I feel inside and outside.'"
"I think all of it, to me, is important as we evolve as humanity, as we understand more about gender, as we understand more about sexuality," they continued. "So I'm just keeping an open mind about it all."
Monáe also likes to challenge people to listen. "Yeah, you may not necessarily understand. But listening is such a free thing we can do," they tell People. "I think that by listening you can give somebody more compassion, more empathy, and that's just one more step [to] bridging that gap between us."

And while Monáe doesn't pretend to have all the answers when it comes to sexuality and gender identity, she does encourage everyone to focus on "just honoring your truth and your authenticity, and whatever that may look like."