This Morning Elopement on the Beach Was the Perfect Excuse to Have Cake For Breakfast
There's something about having a morning wedding that effortlessly adds a level of romance. Heather and Drake knew they wanted to spend forever together and decided to bring their closest family to Florida for an a.m. oceanside elopement before Drake left for tour with his band.
Amber Veatch styled a gorgeous and simple ceremony space with Anthropologie vibes, complete with gold-rimmed candle boxes and an elegant picnic table along the sand. The couple walked down the greenery-lined "aisle" and exchanged sweet vows that had everyone teary eyed. After a walk along the water, the newlyweds cut cake with their family even though it was only 10 in the morning — the perfect excuse to have cake for breakfast! Everyone then went on to enjoy the day together. It was simple, intimate, and perfectly them.
See their beautiful photos!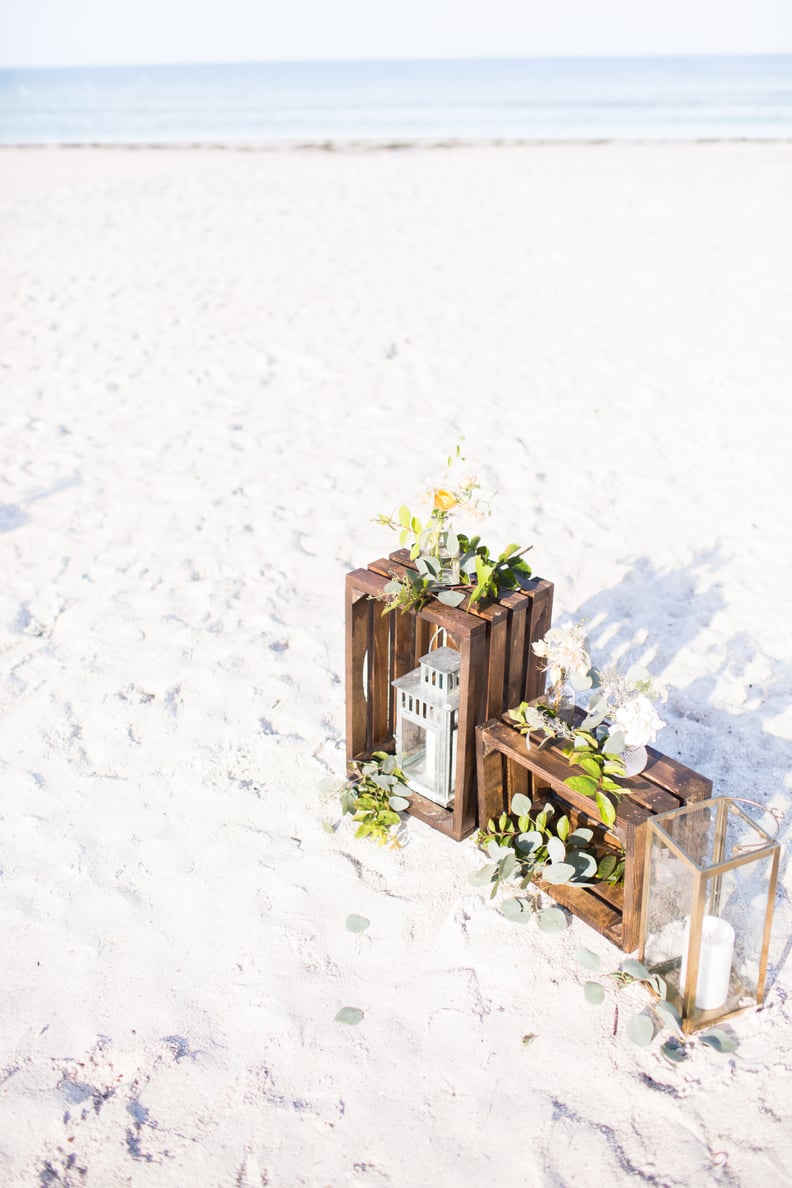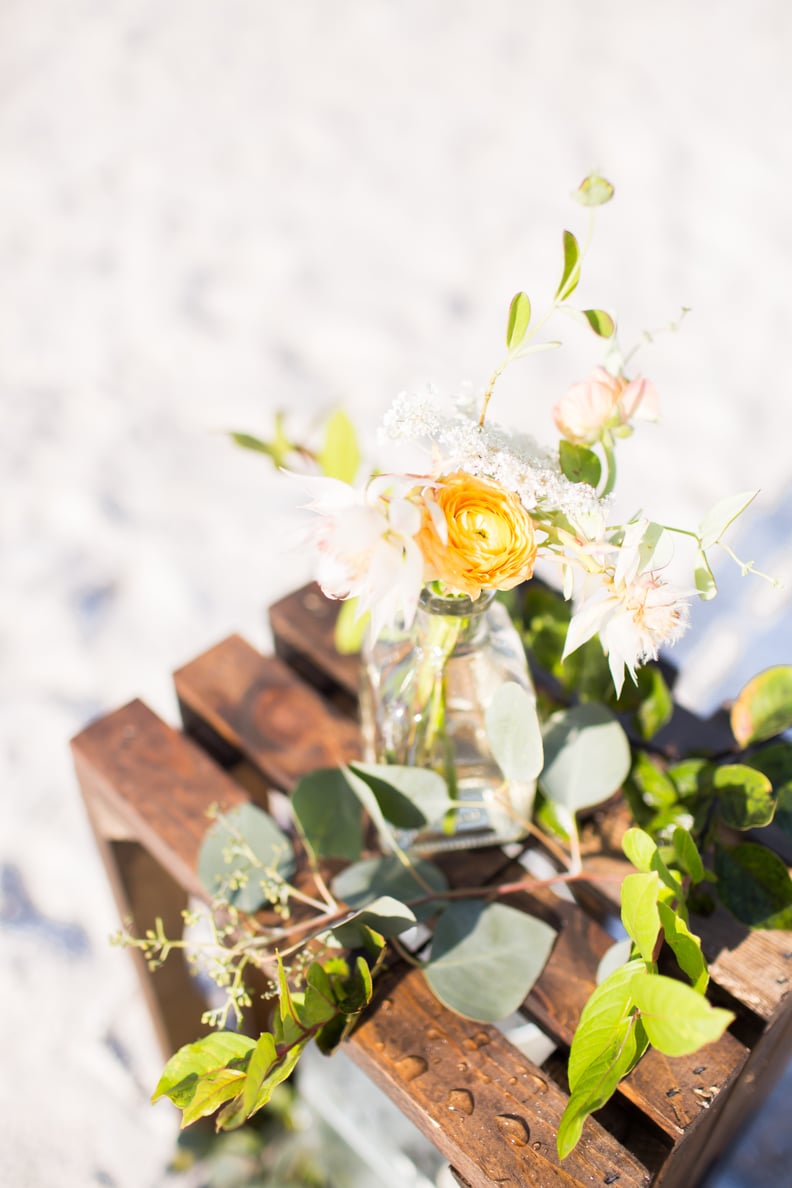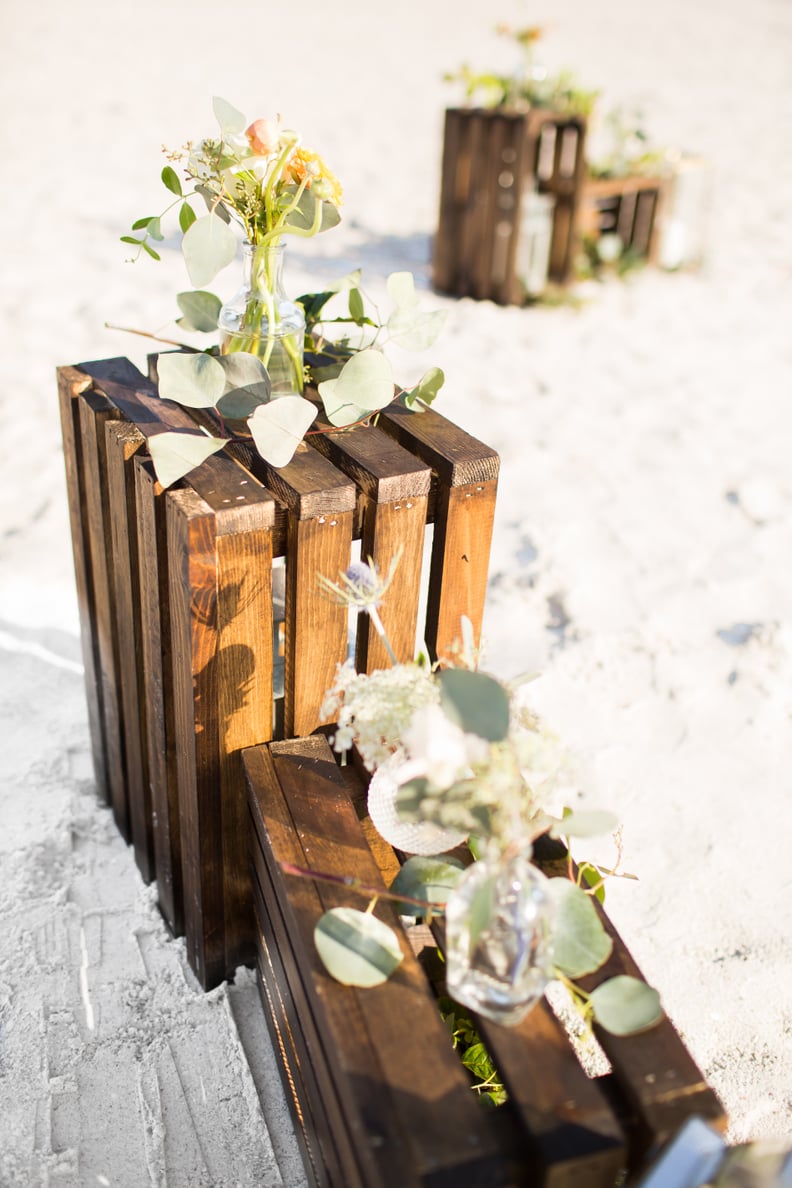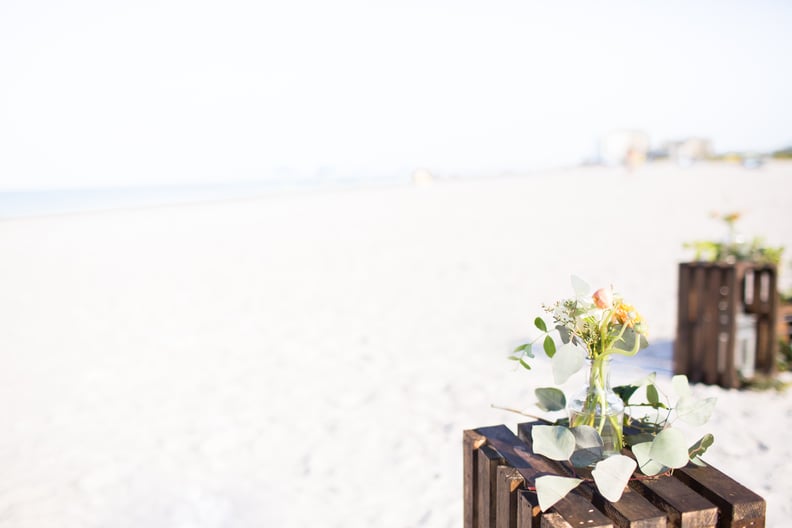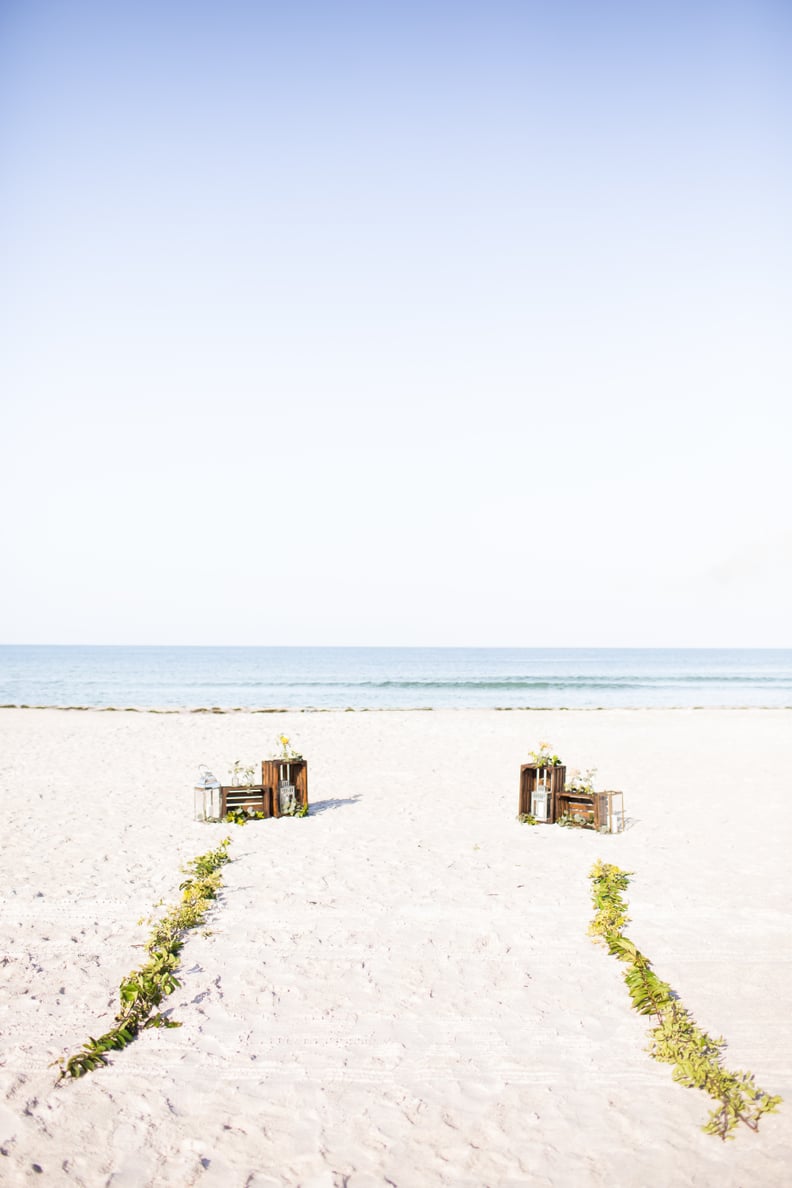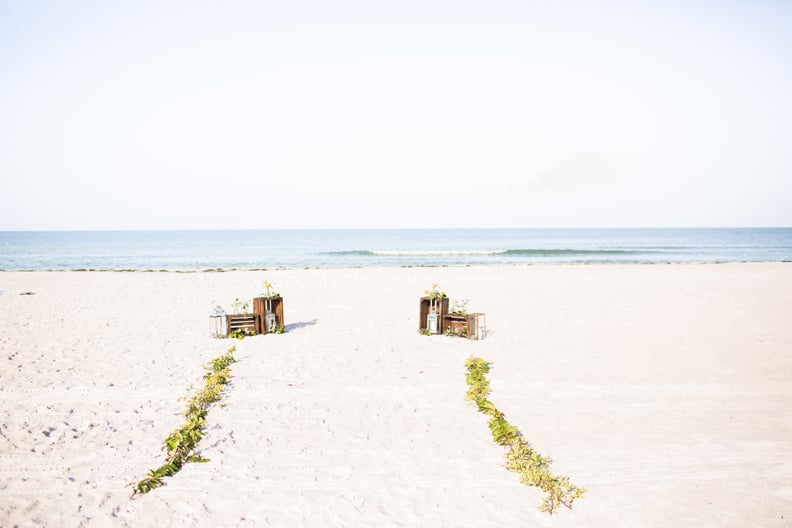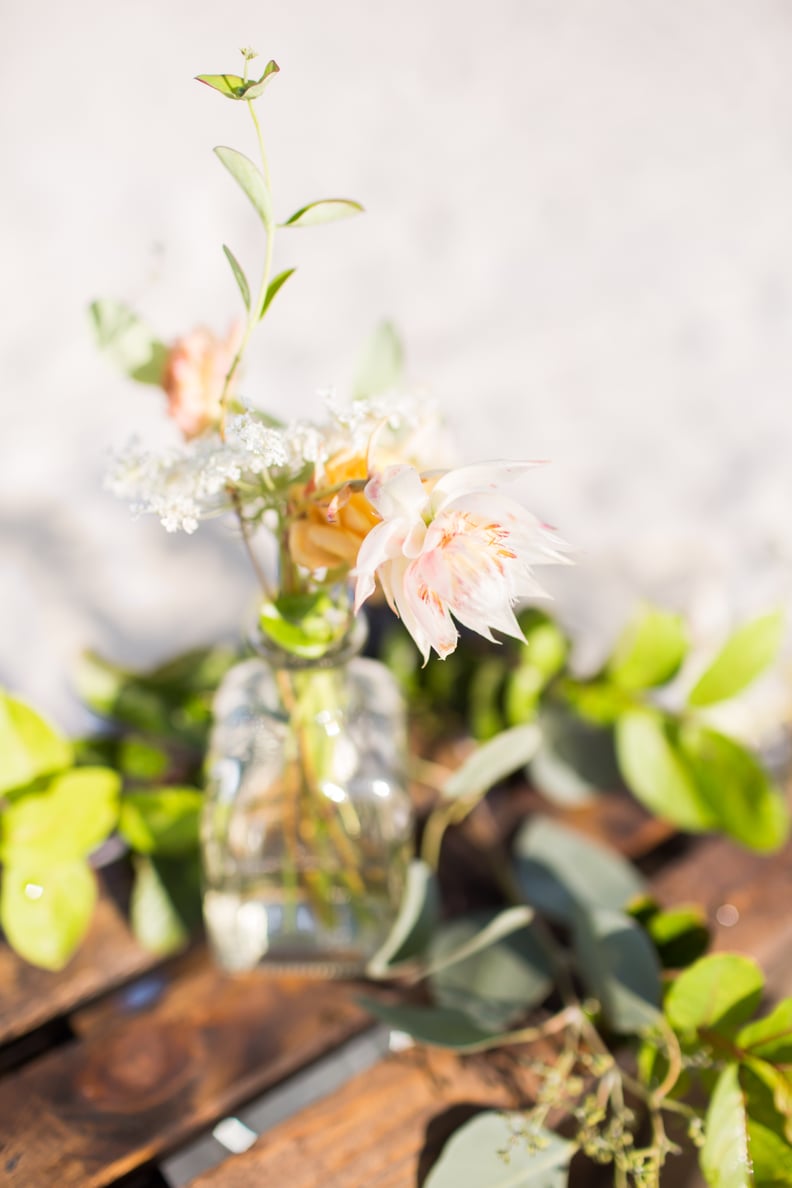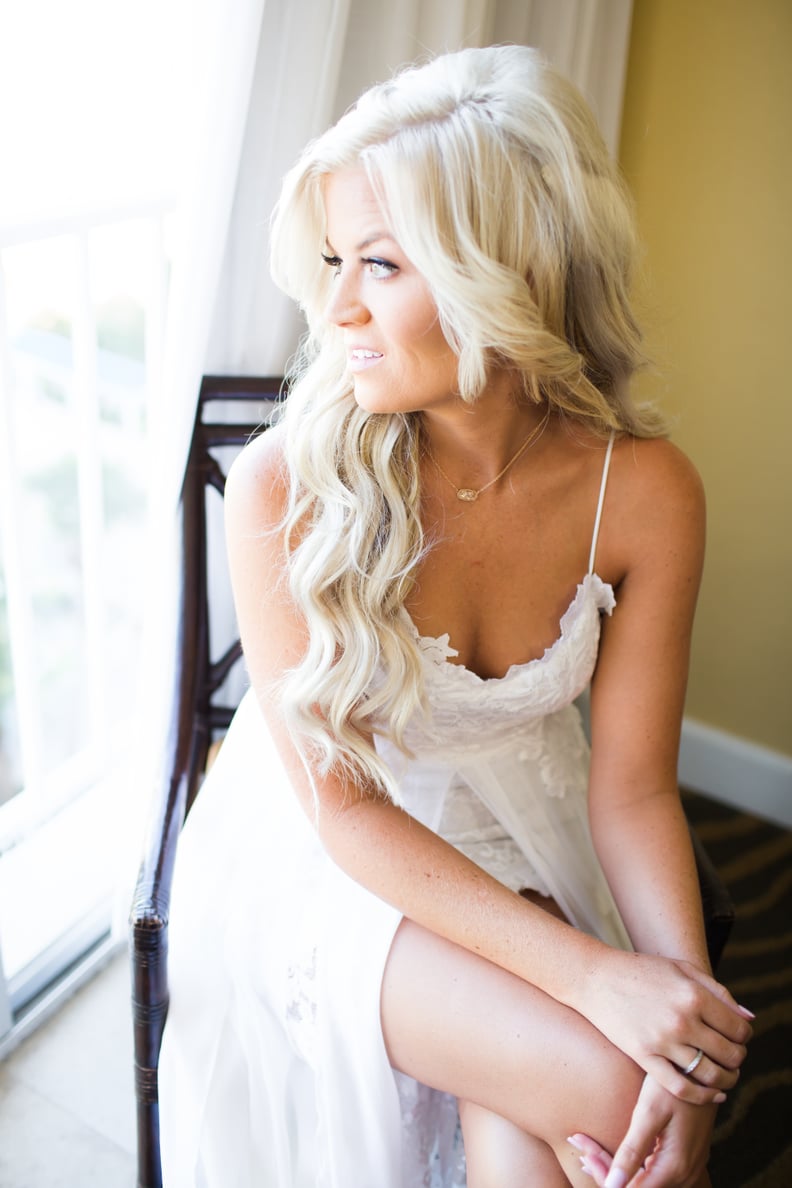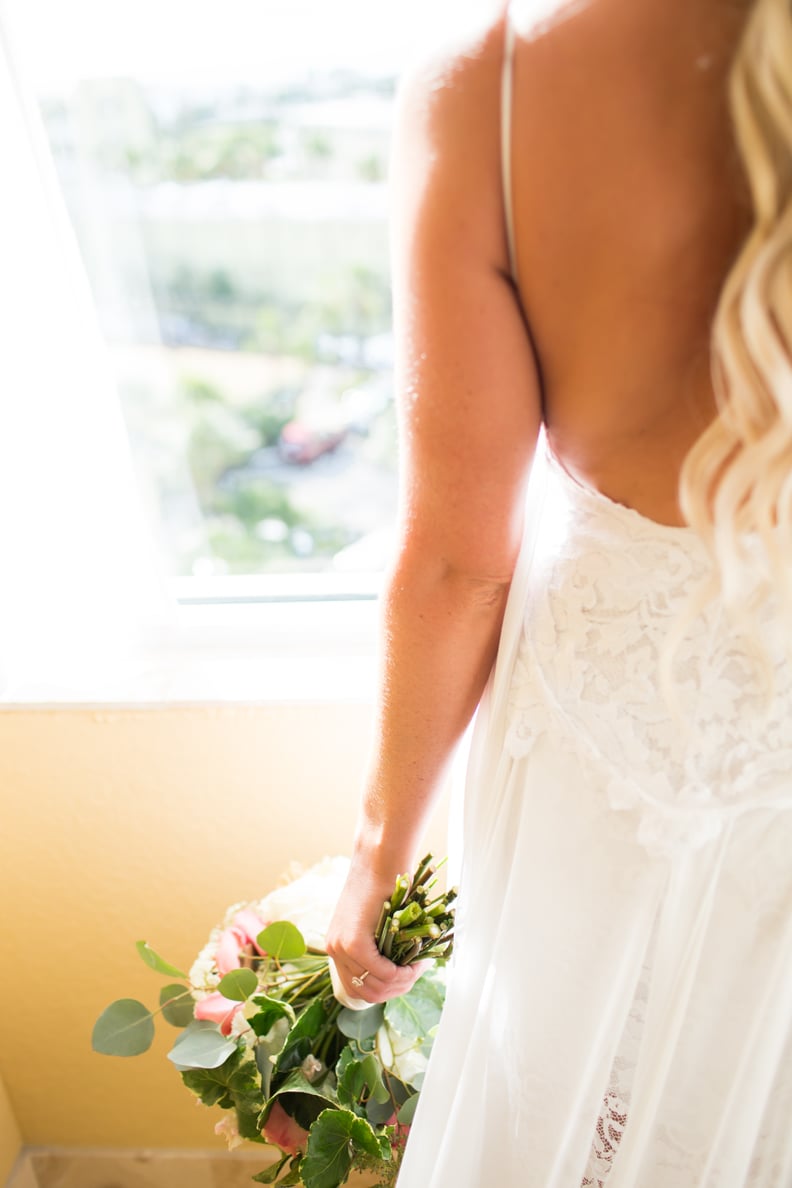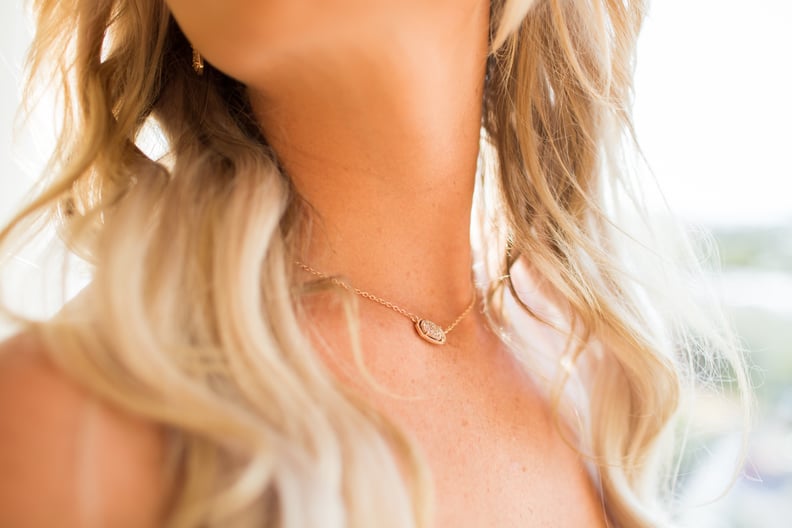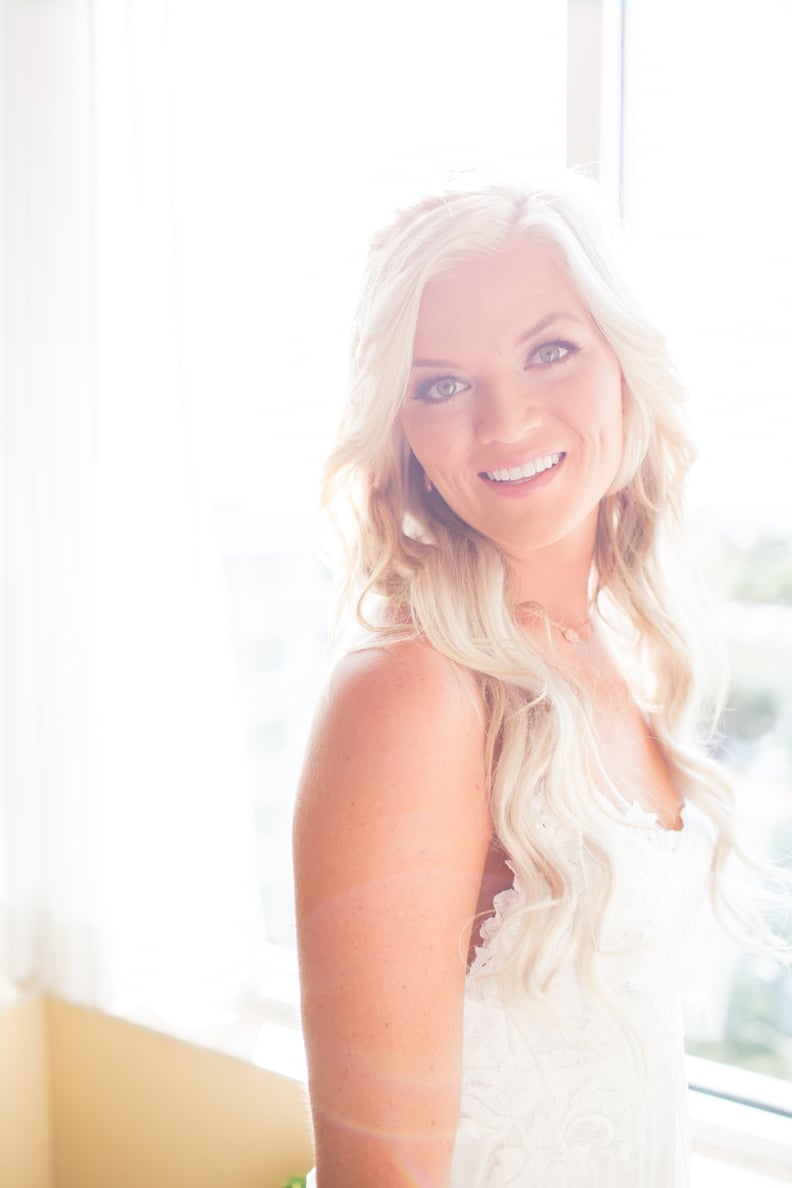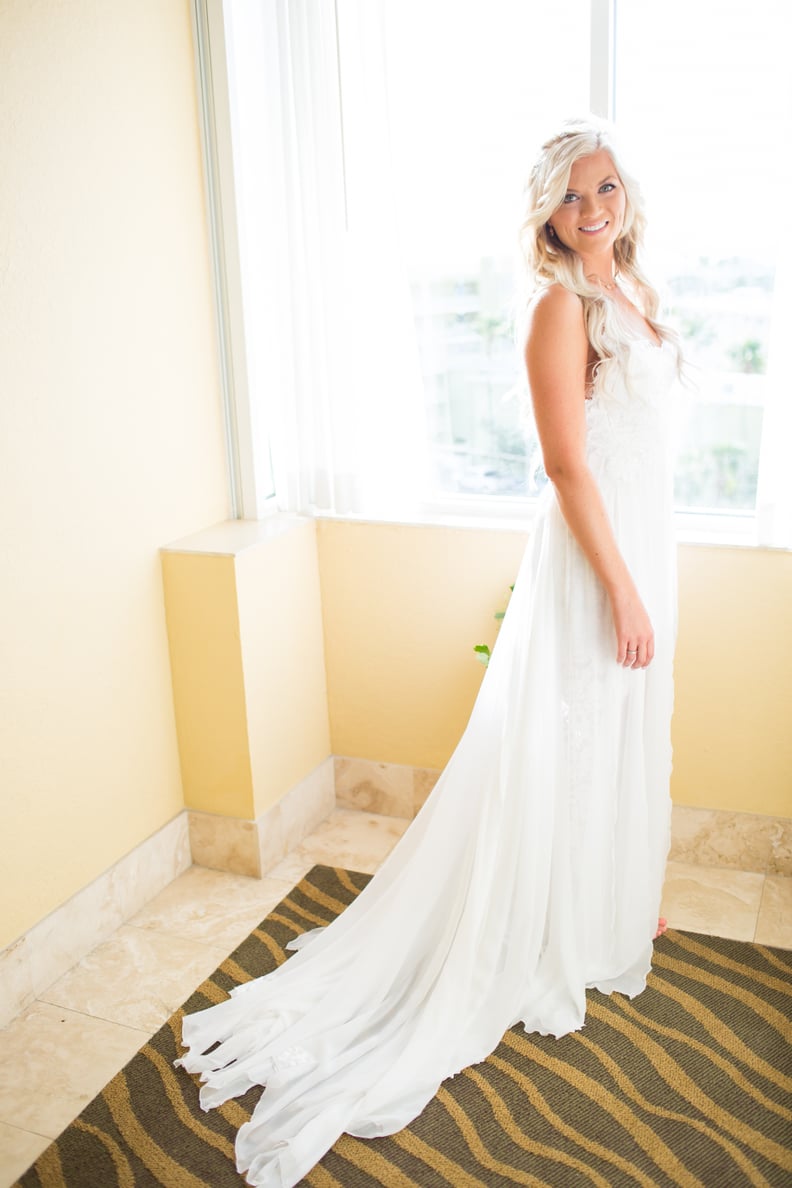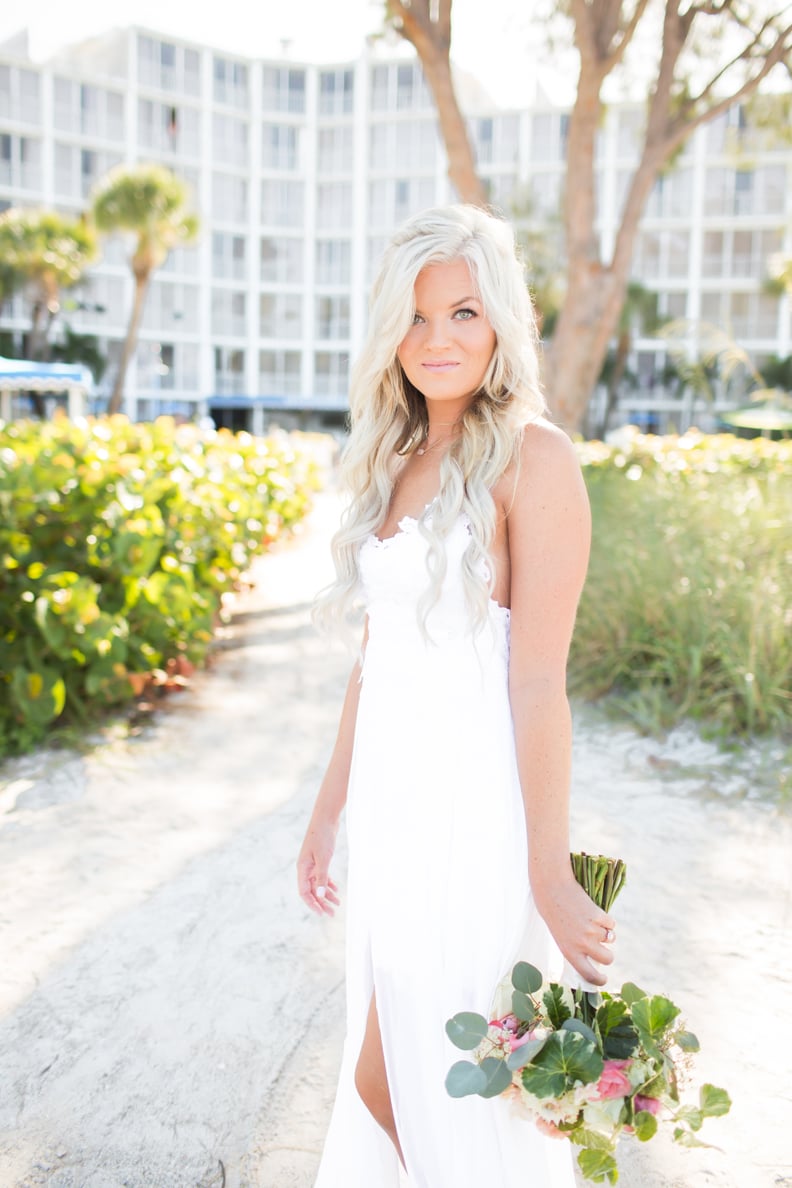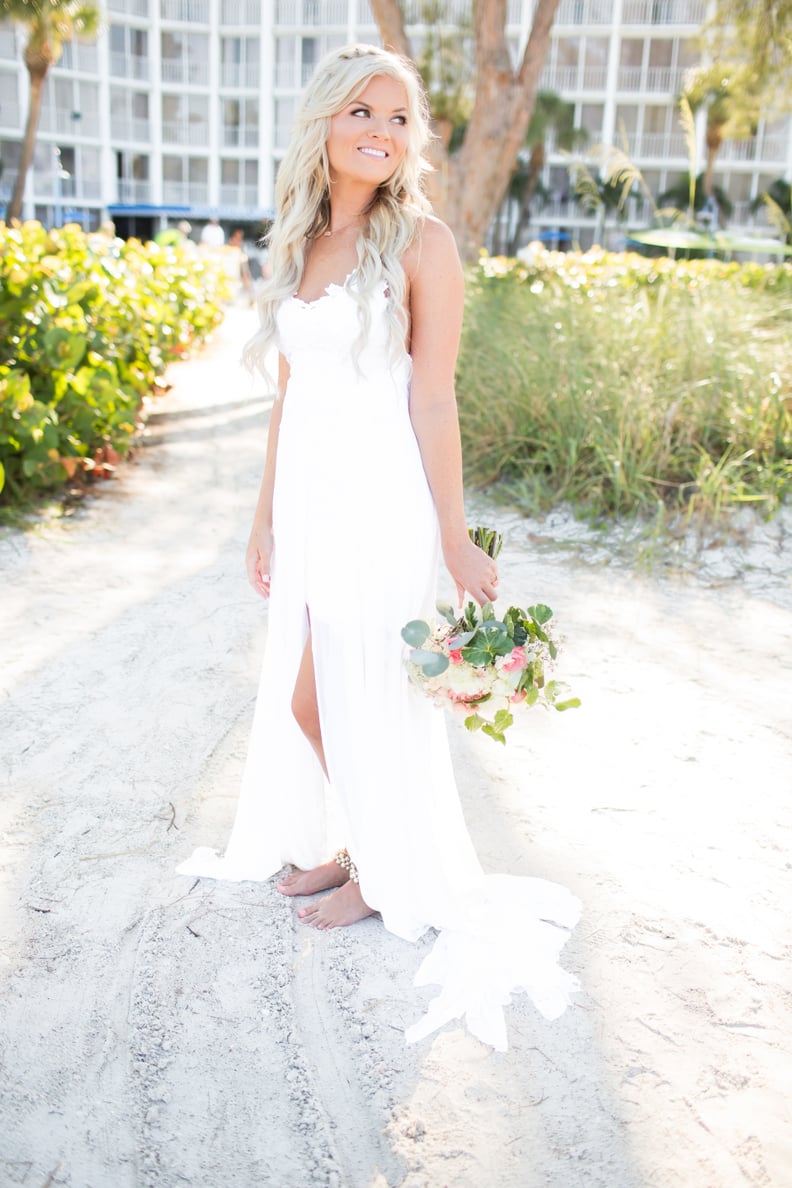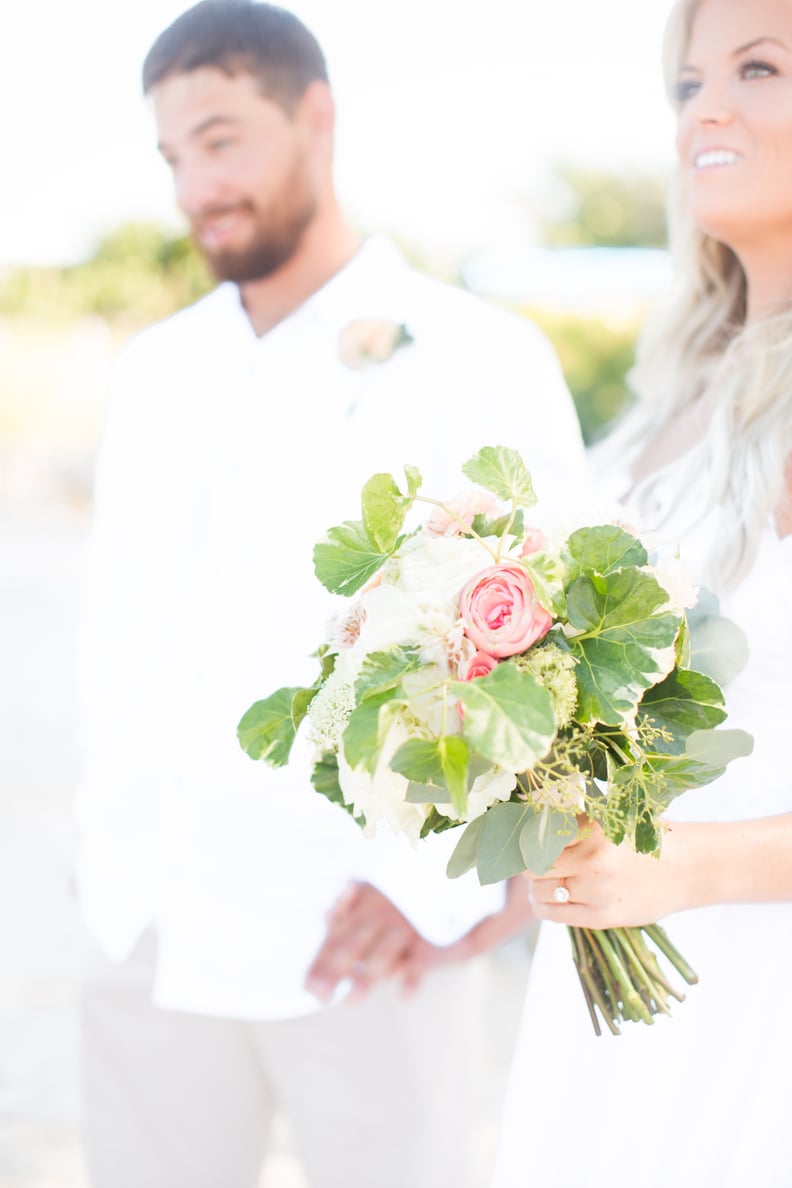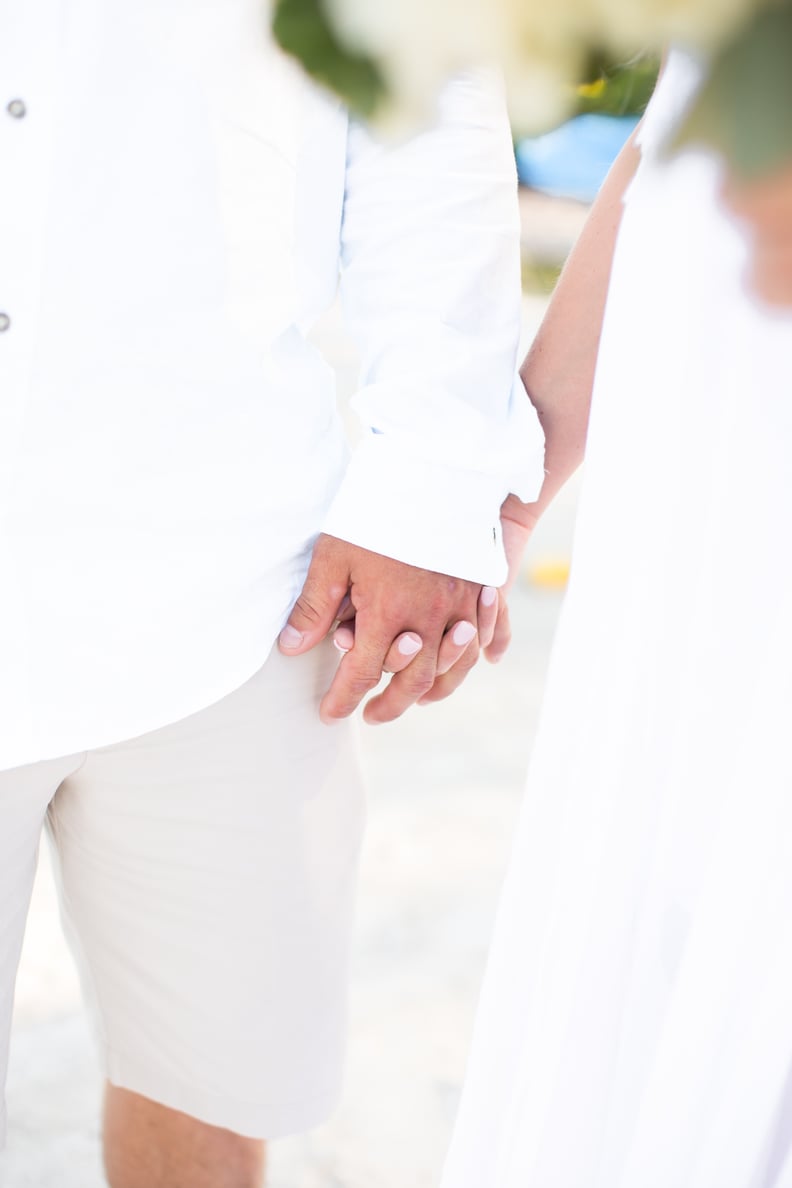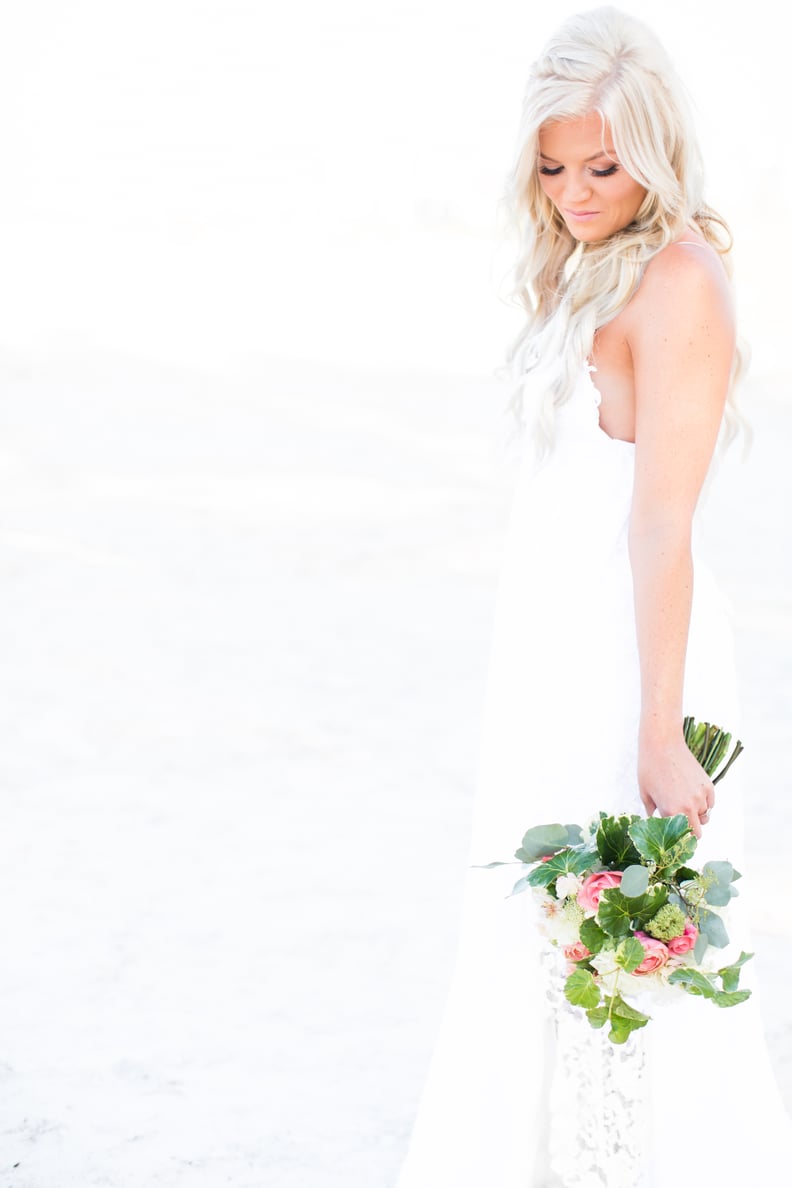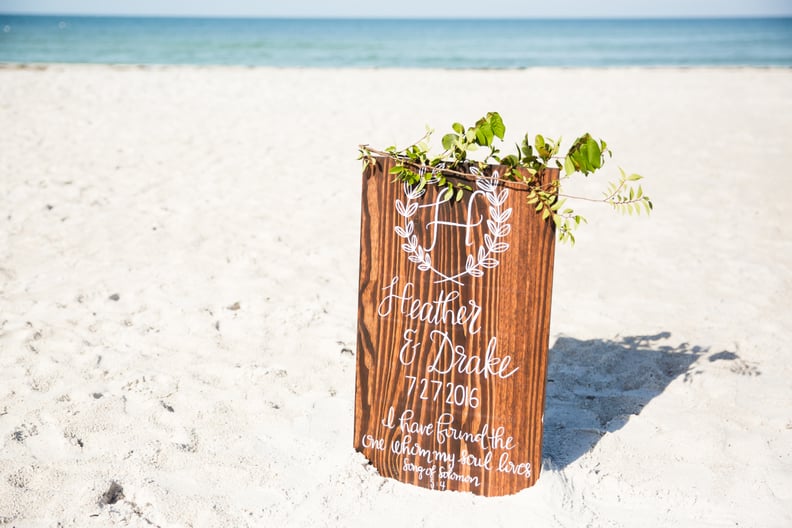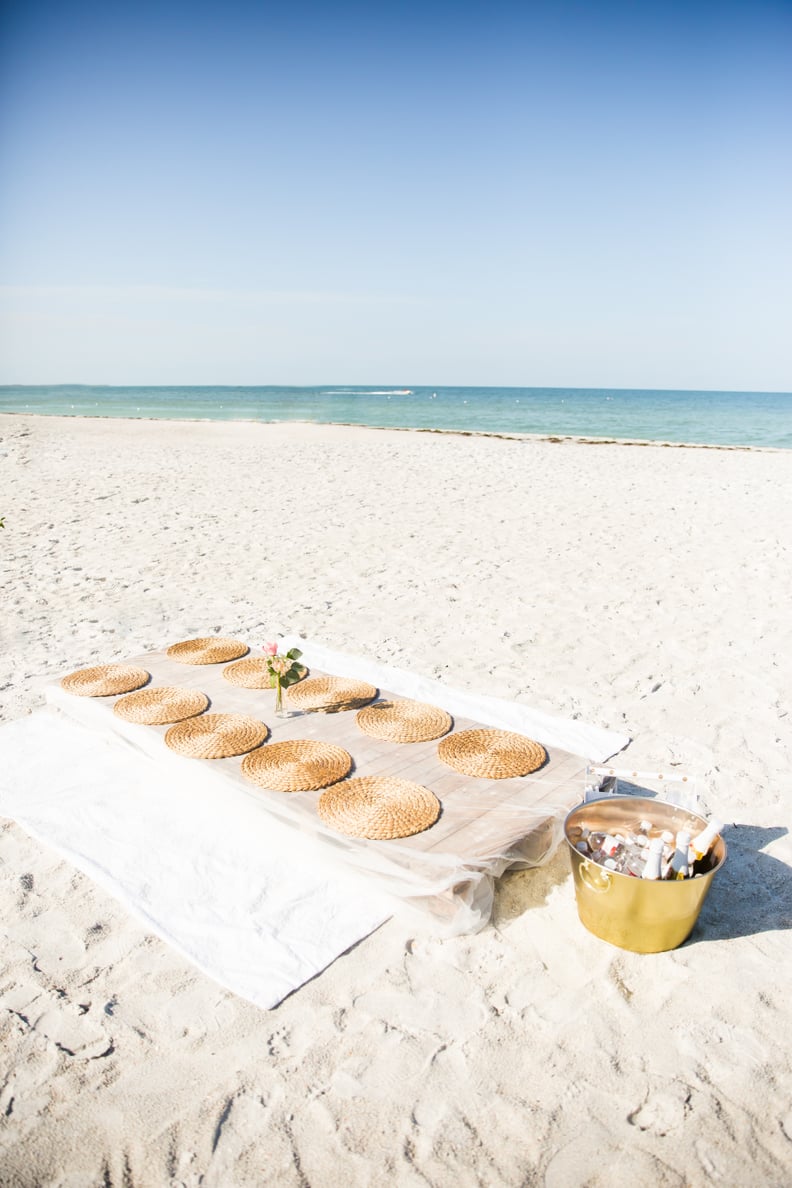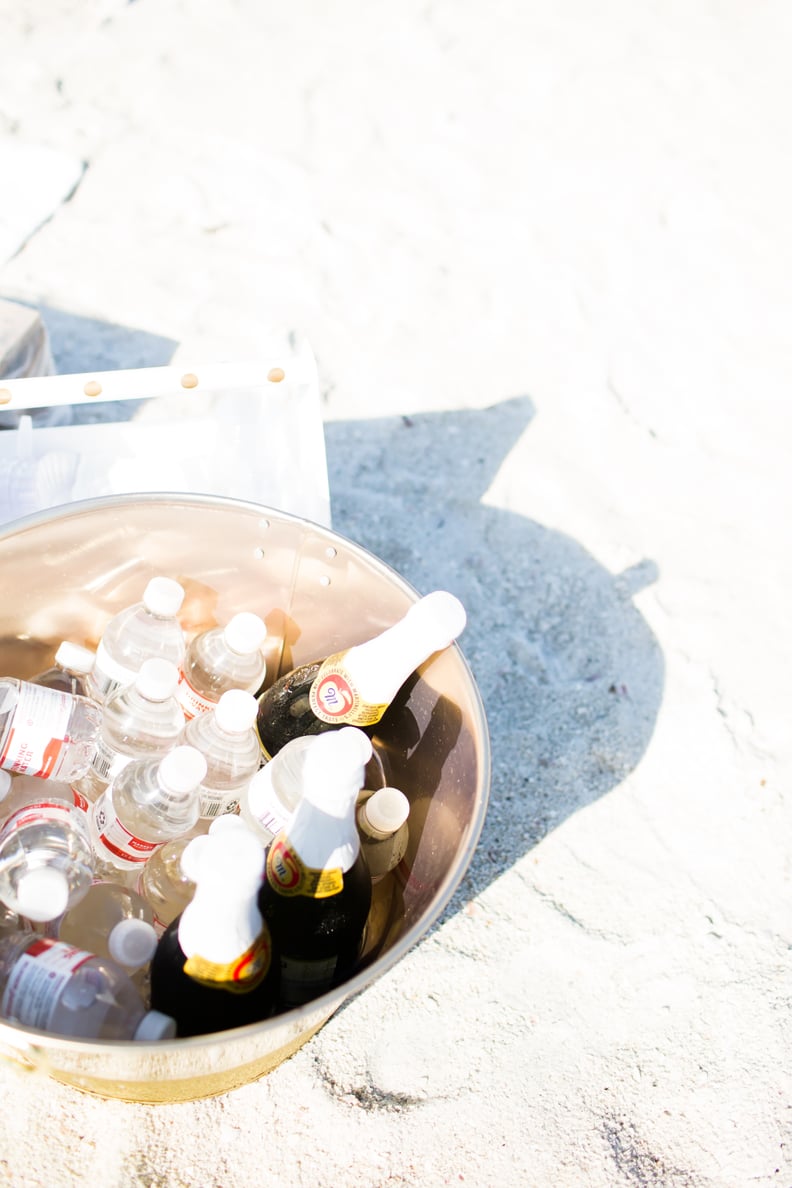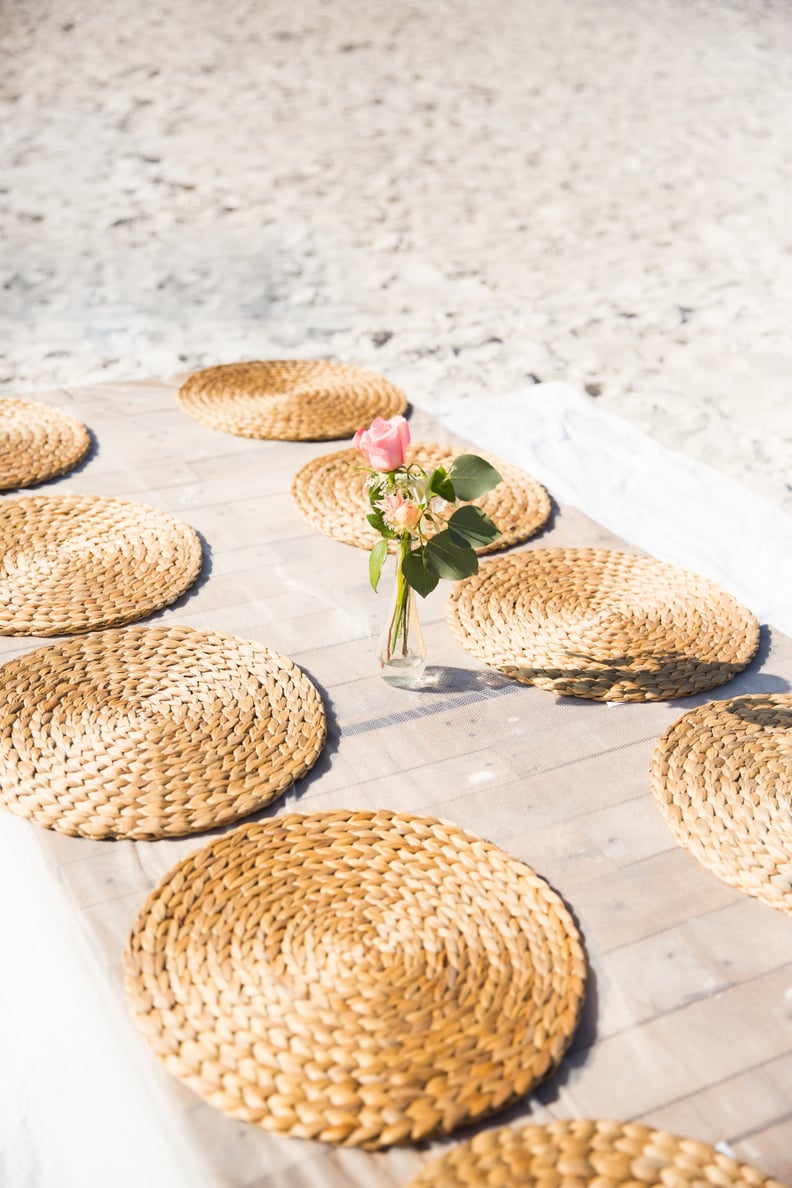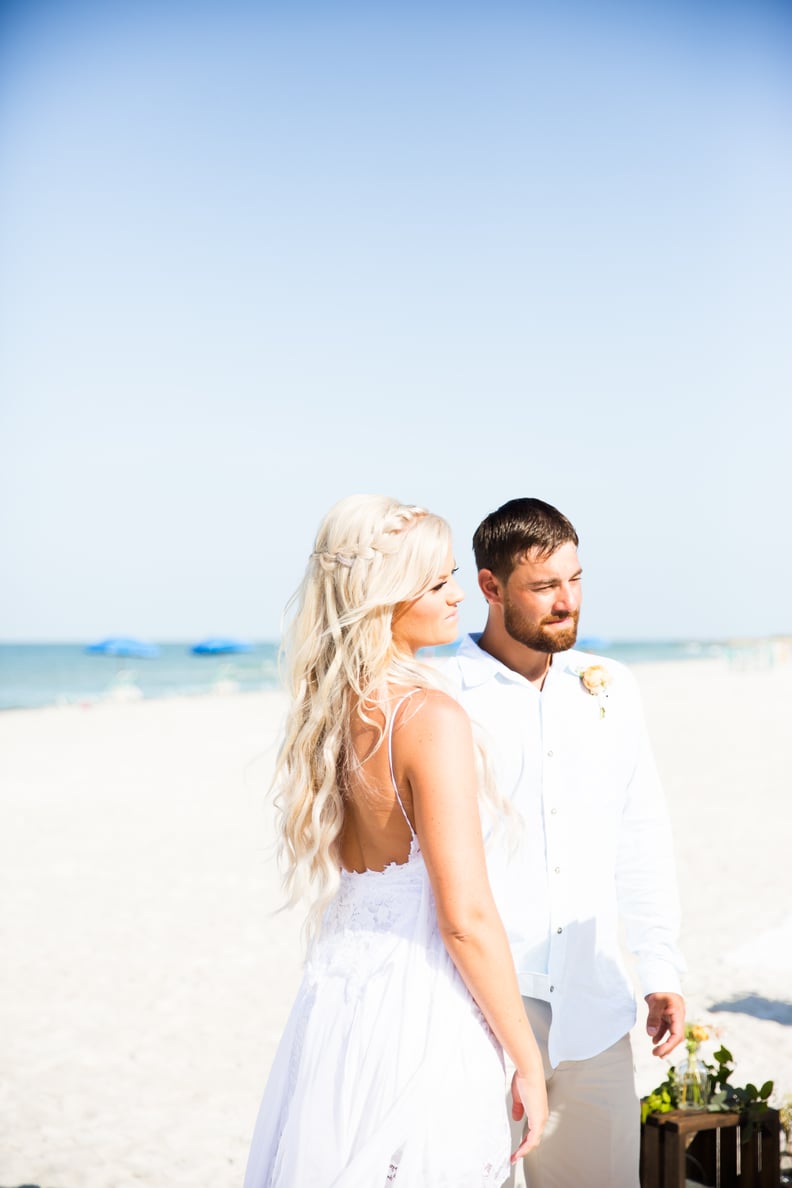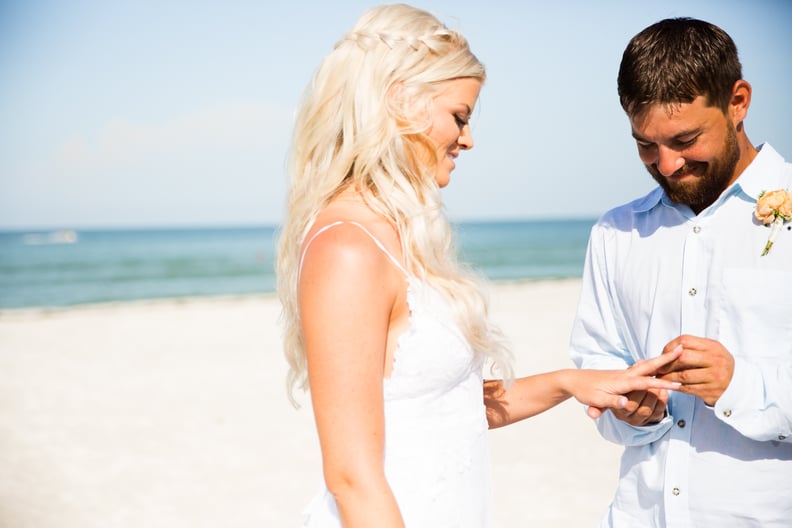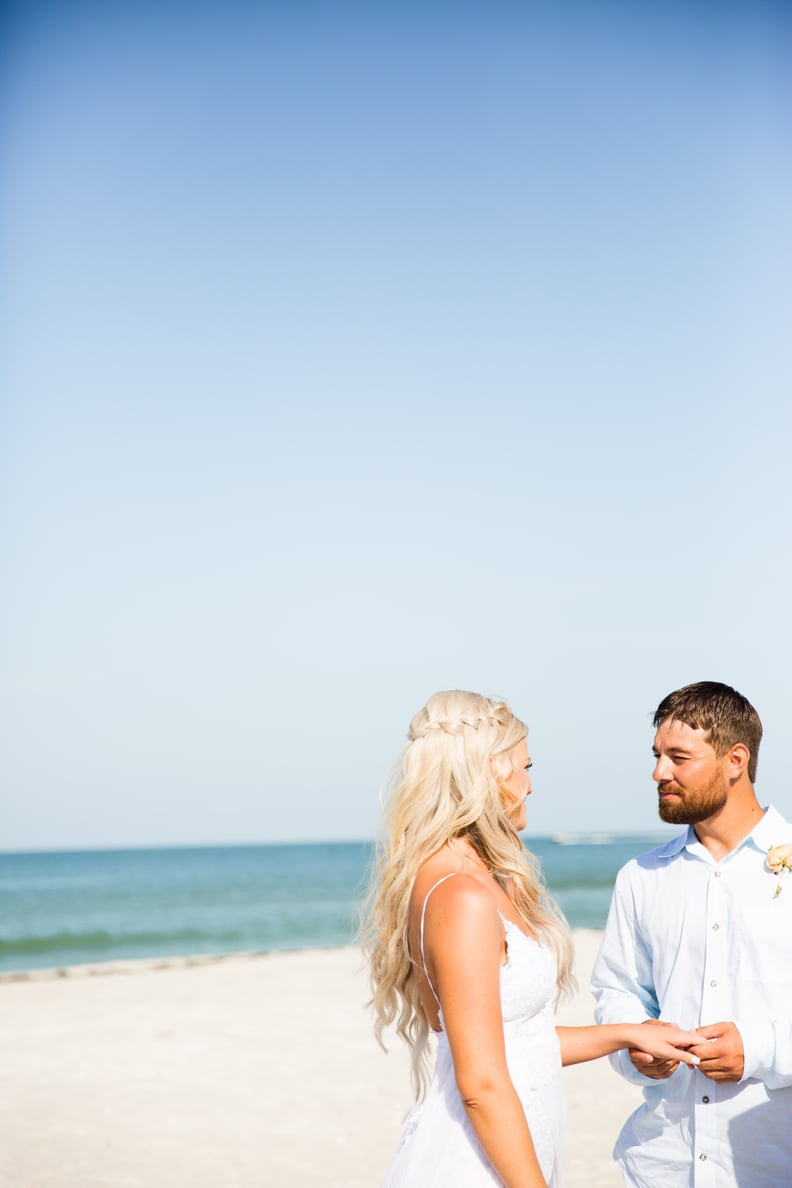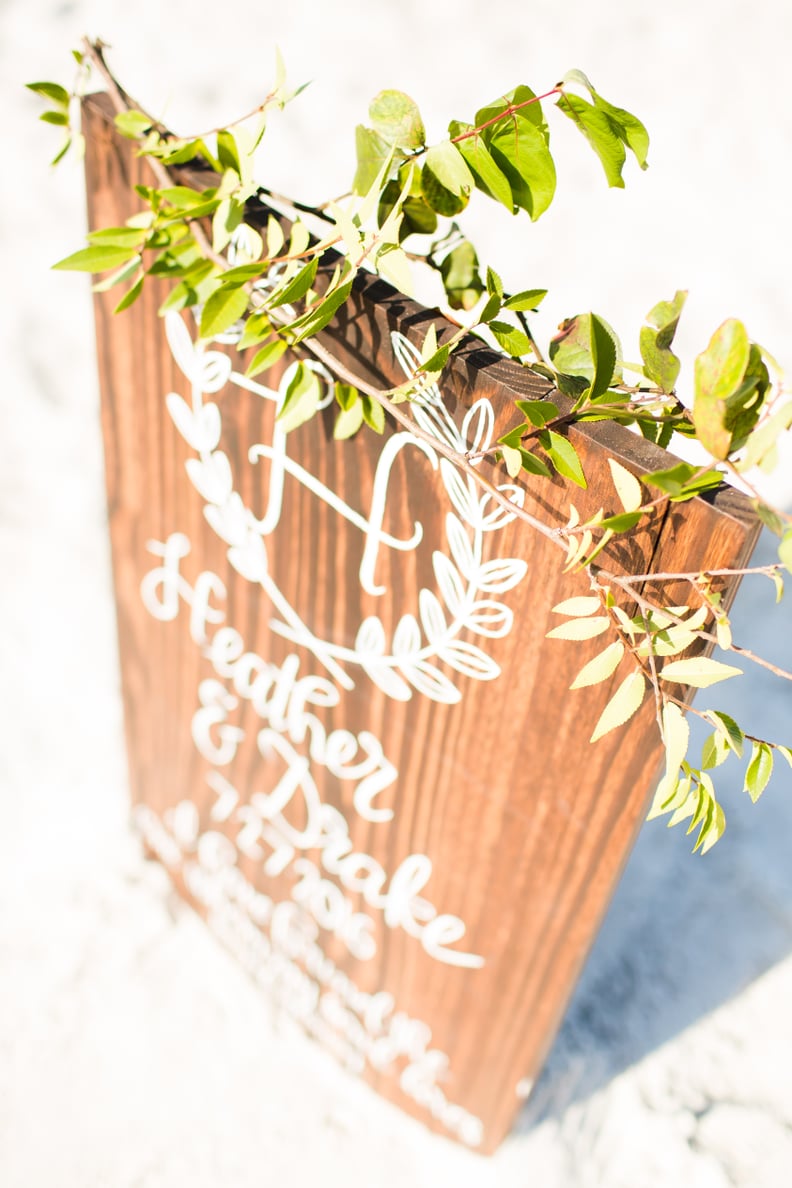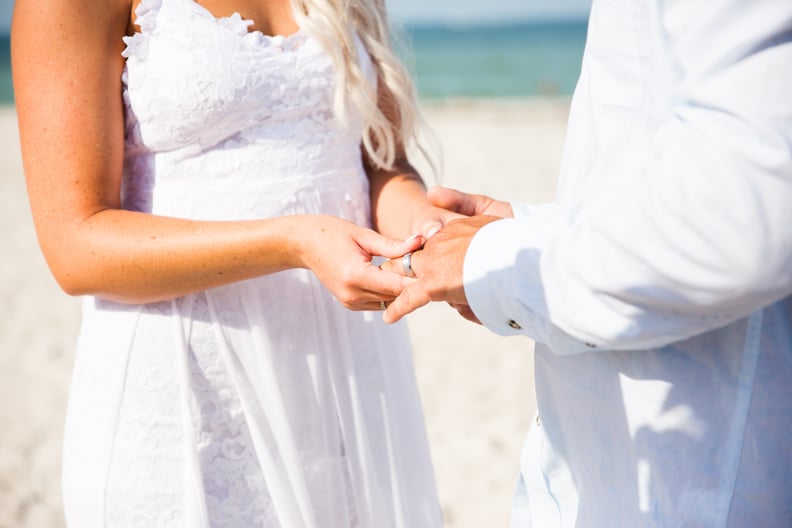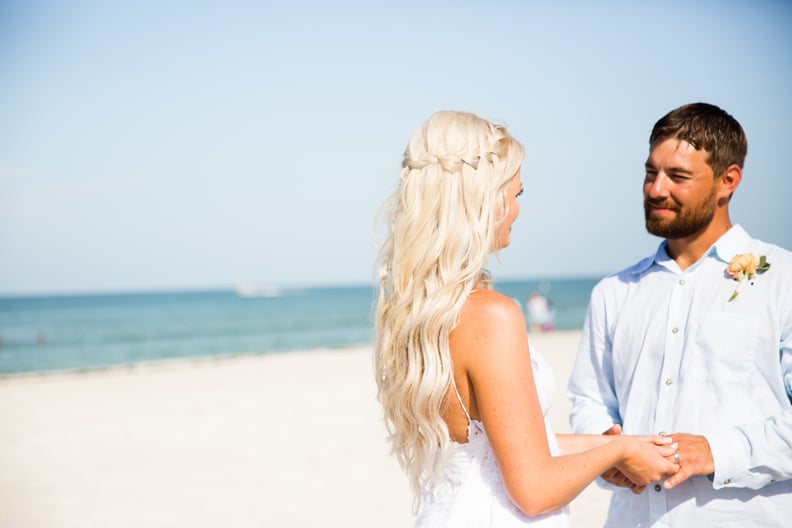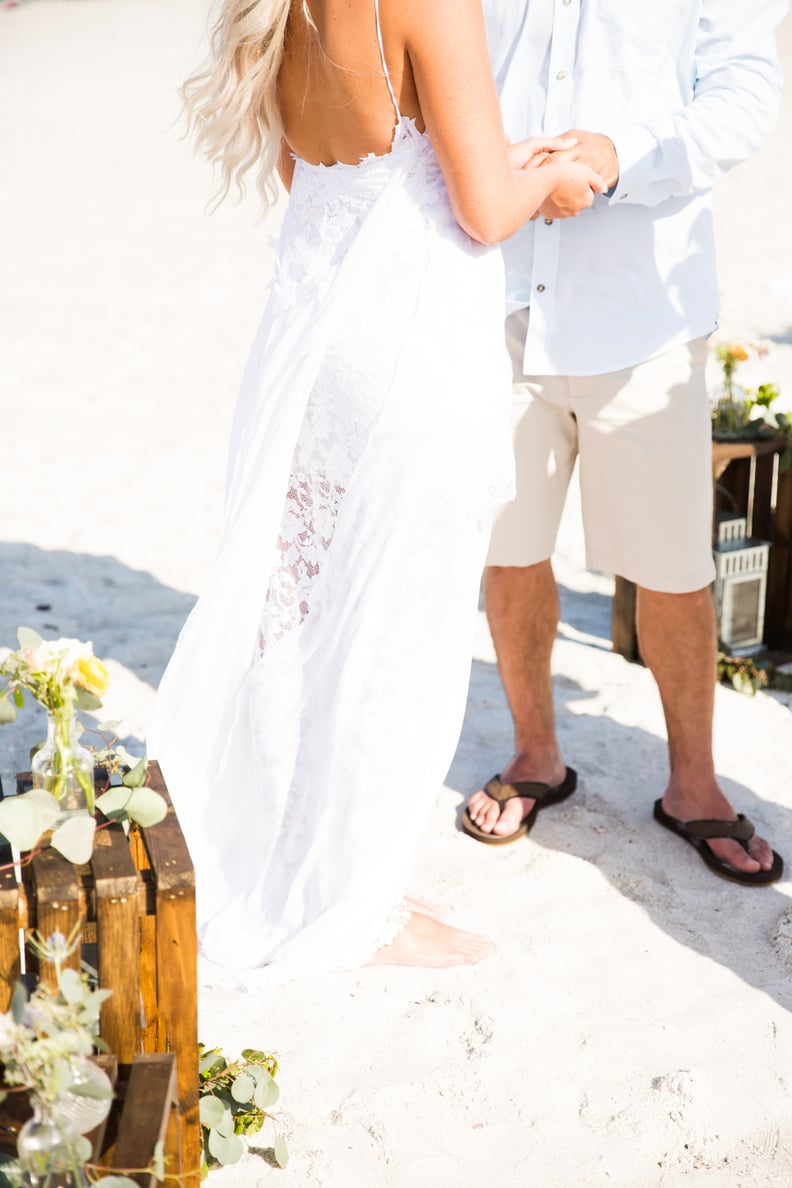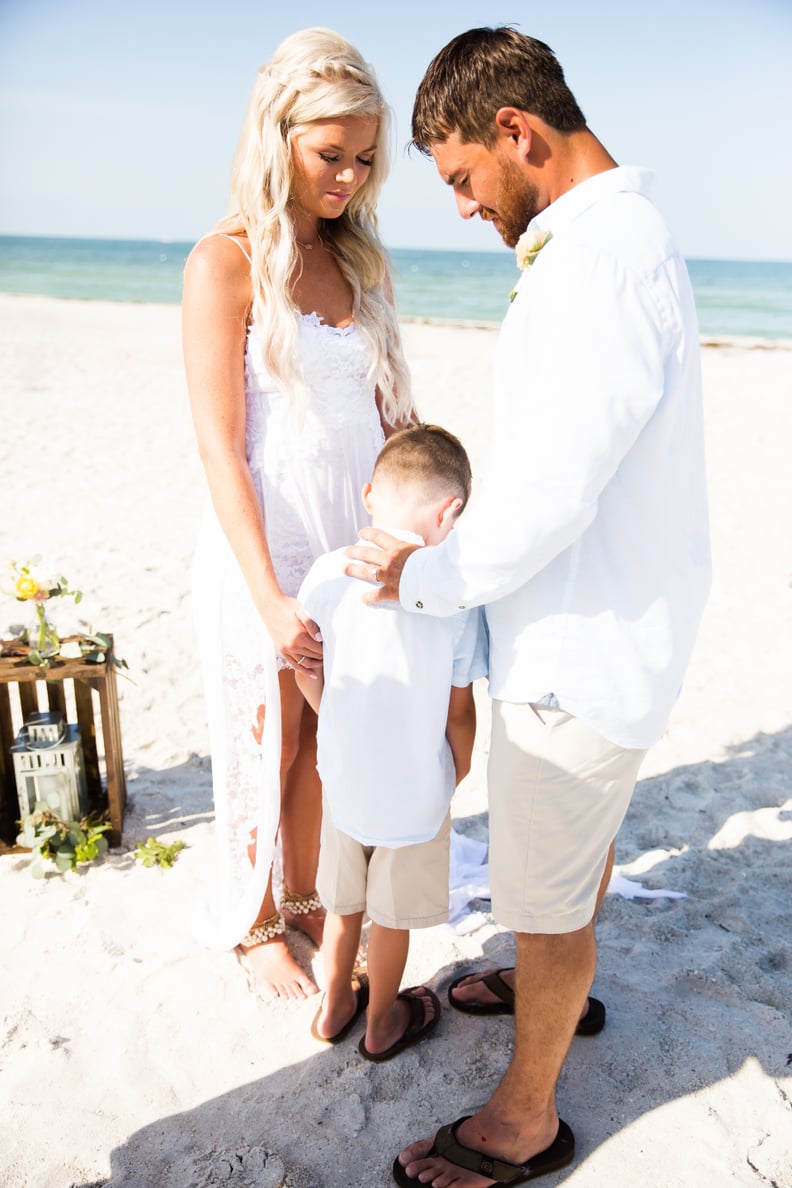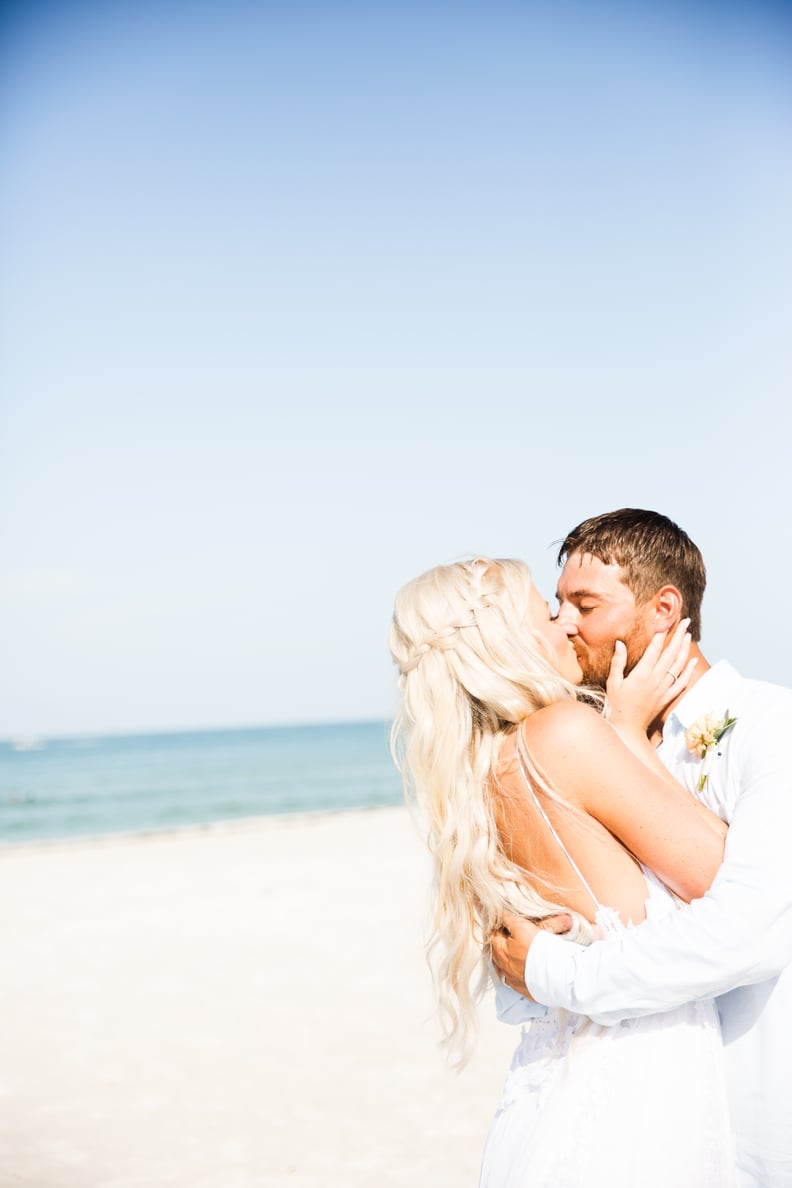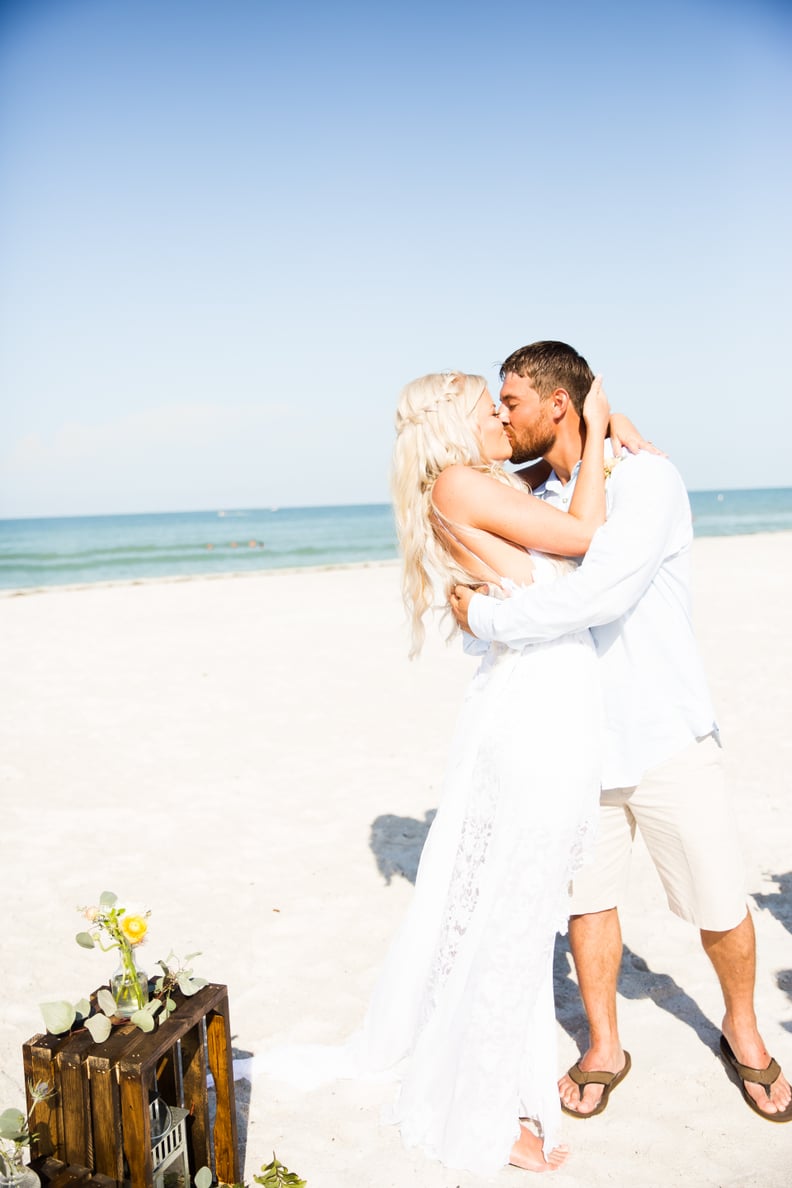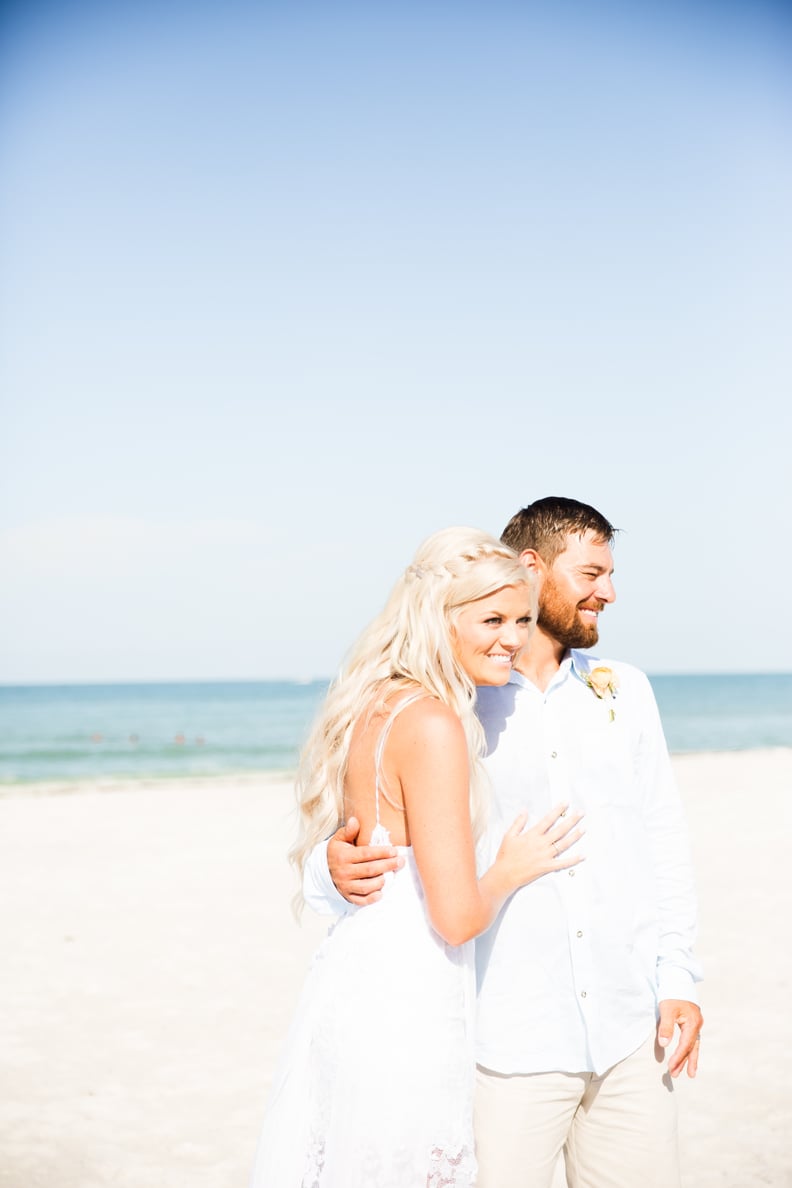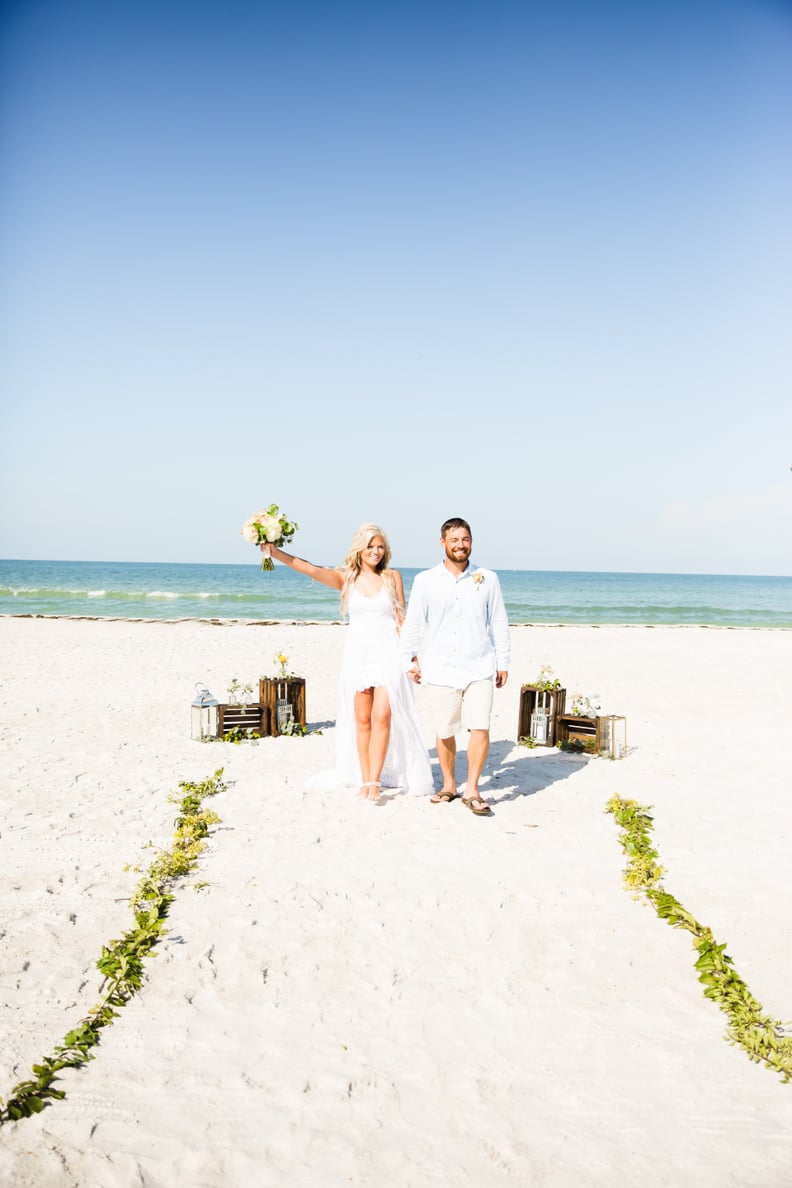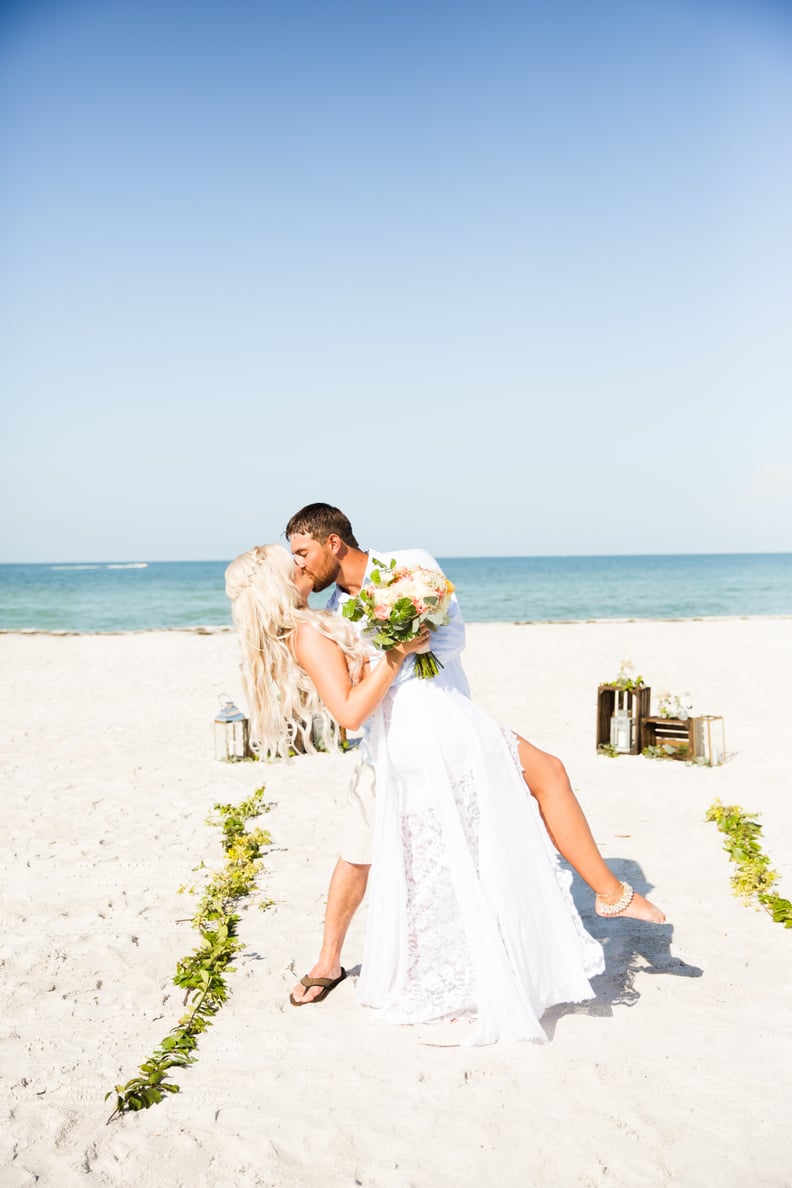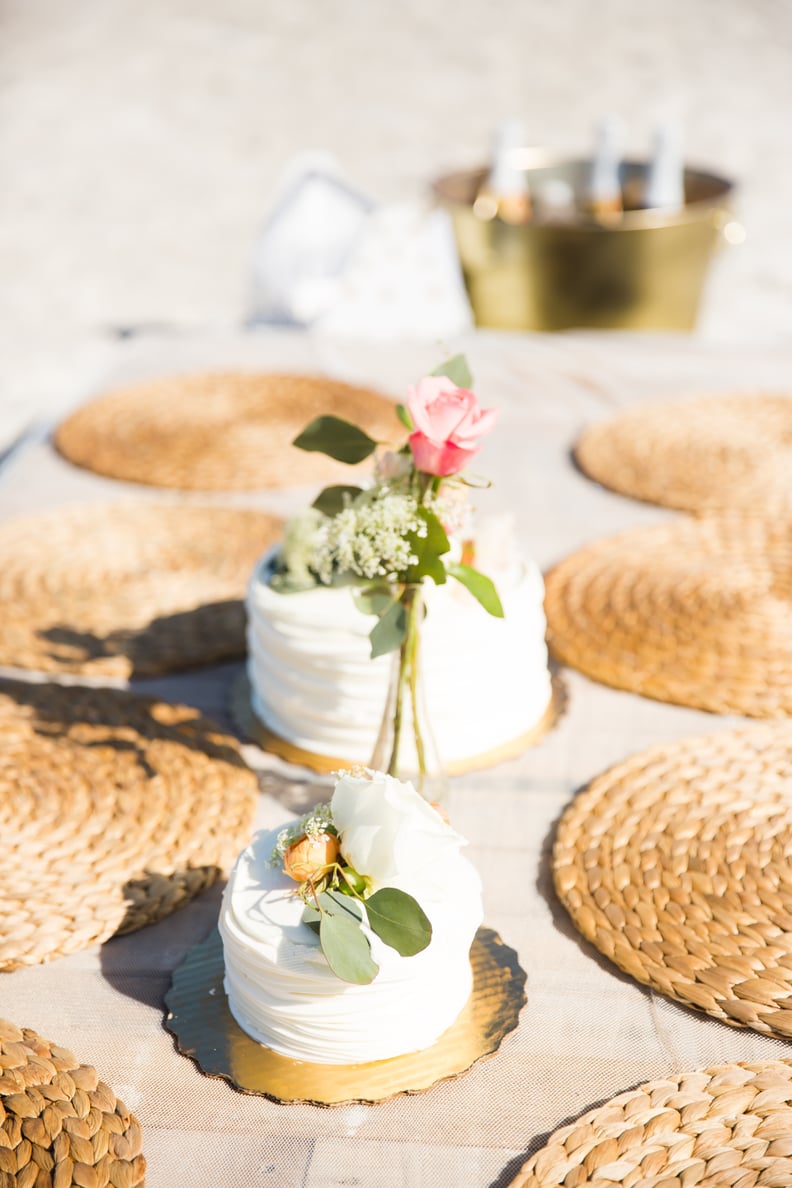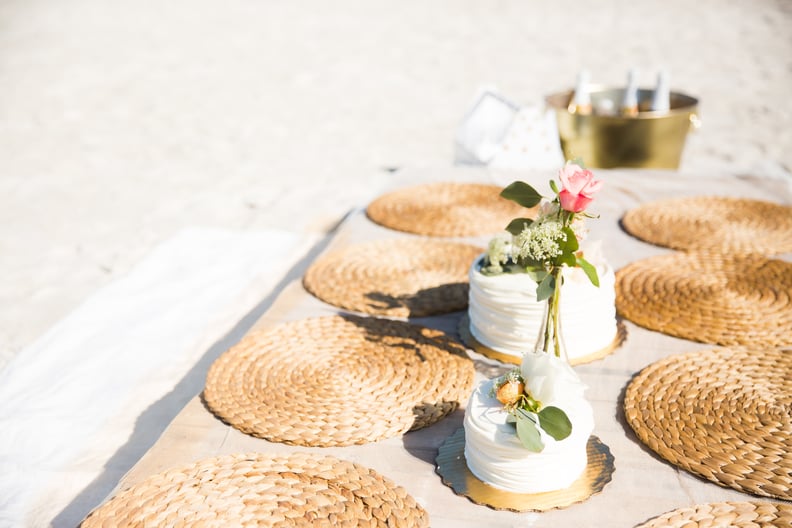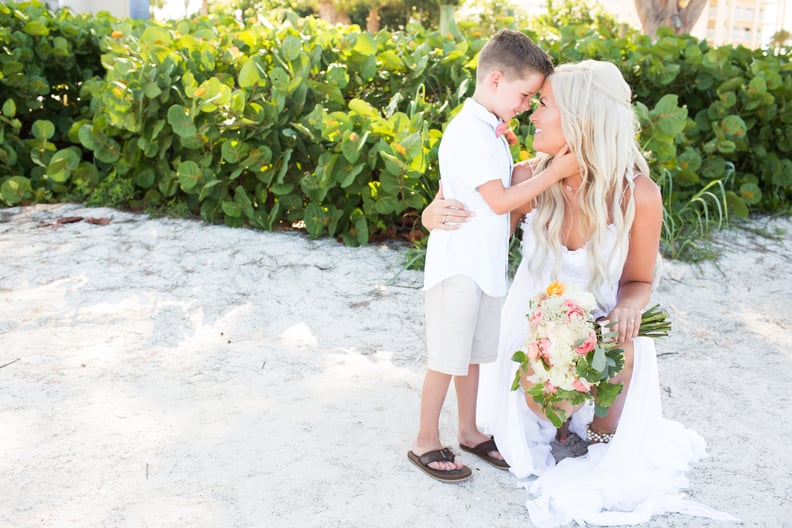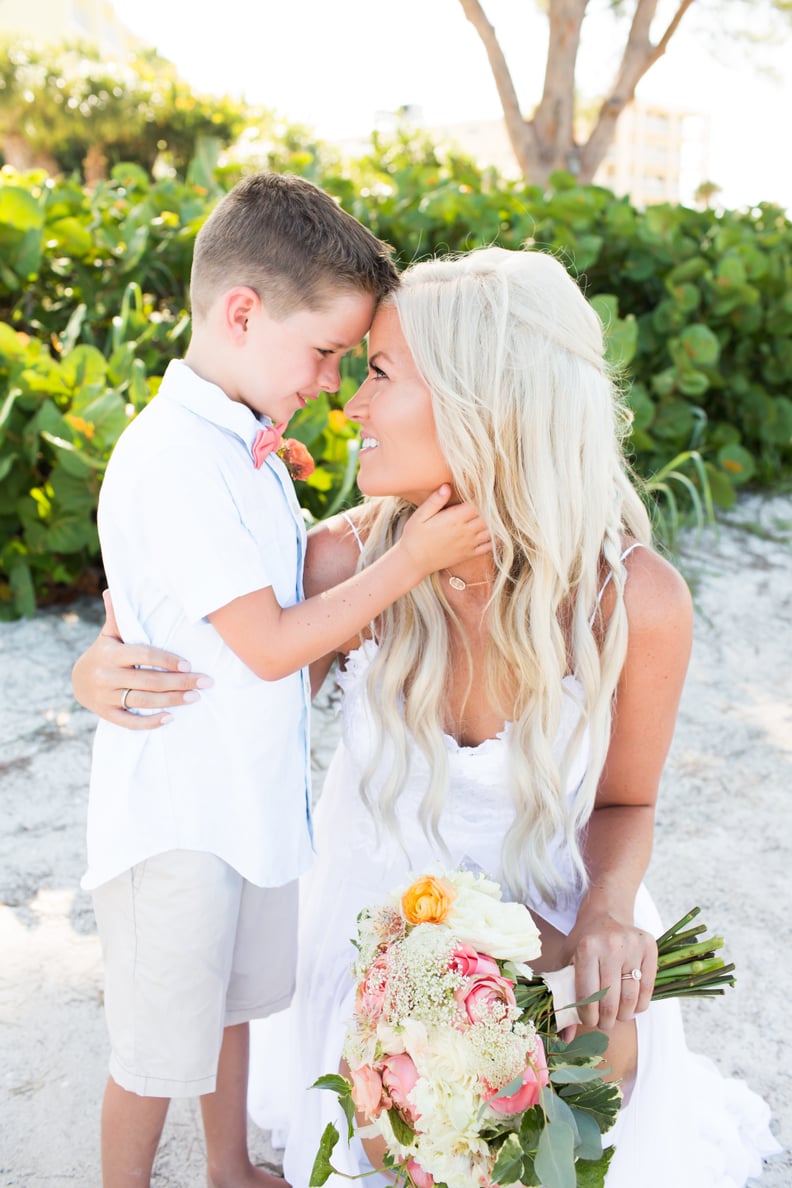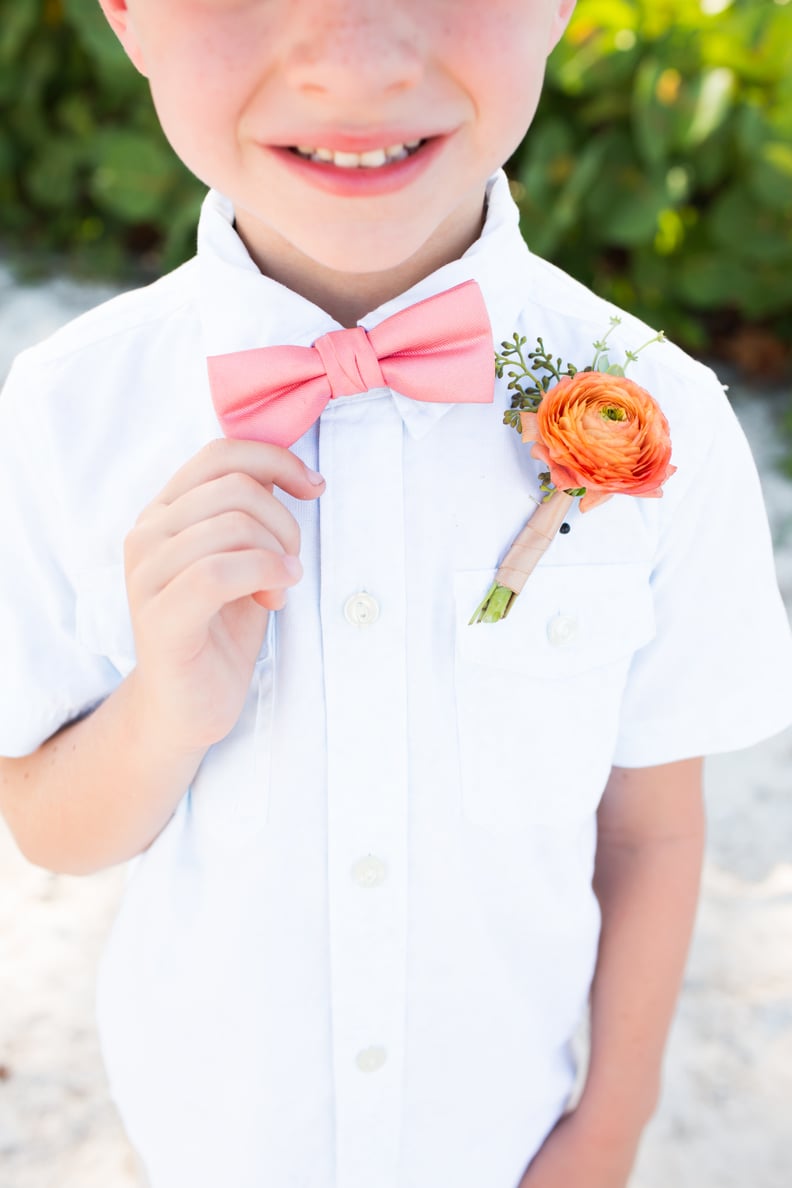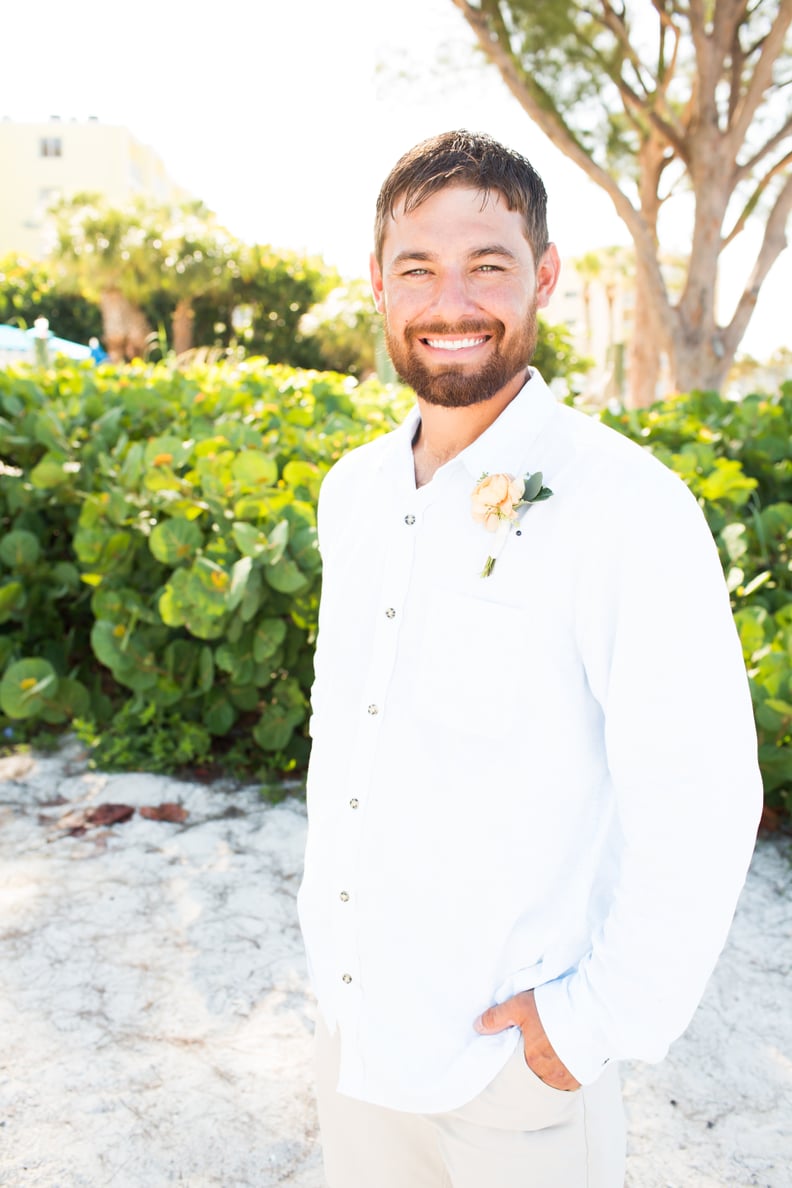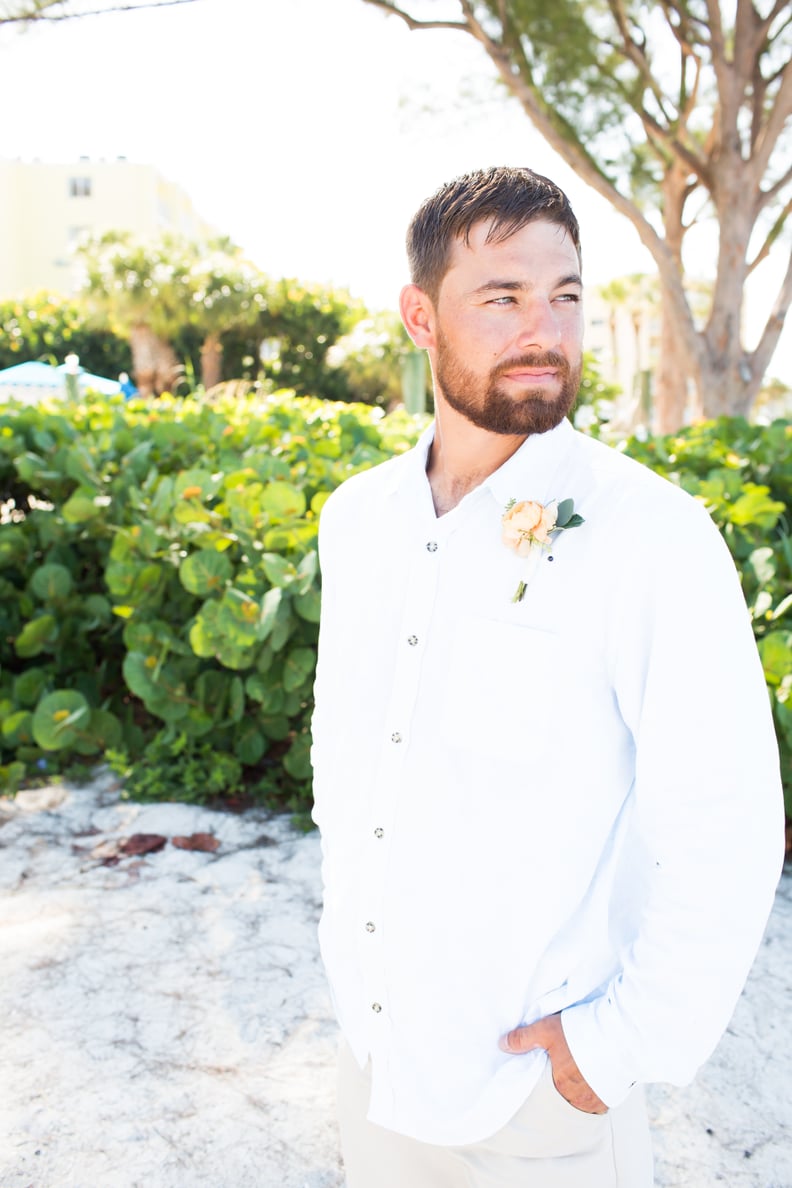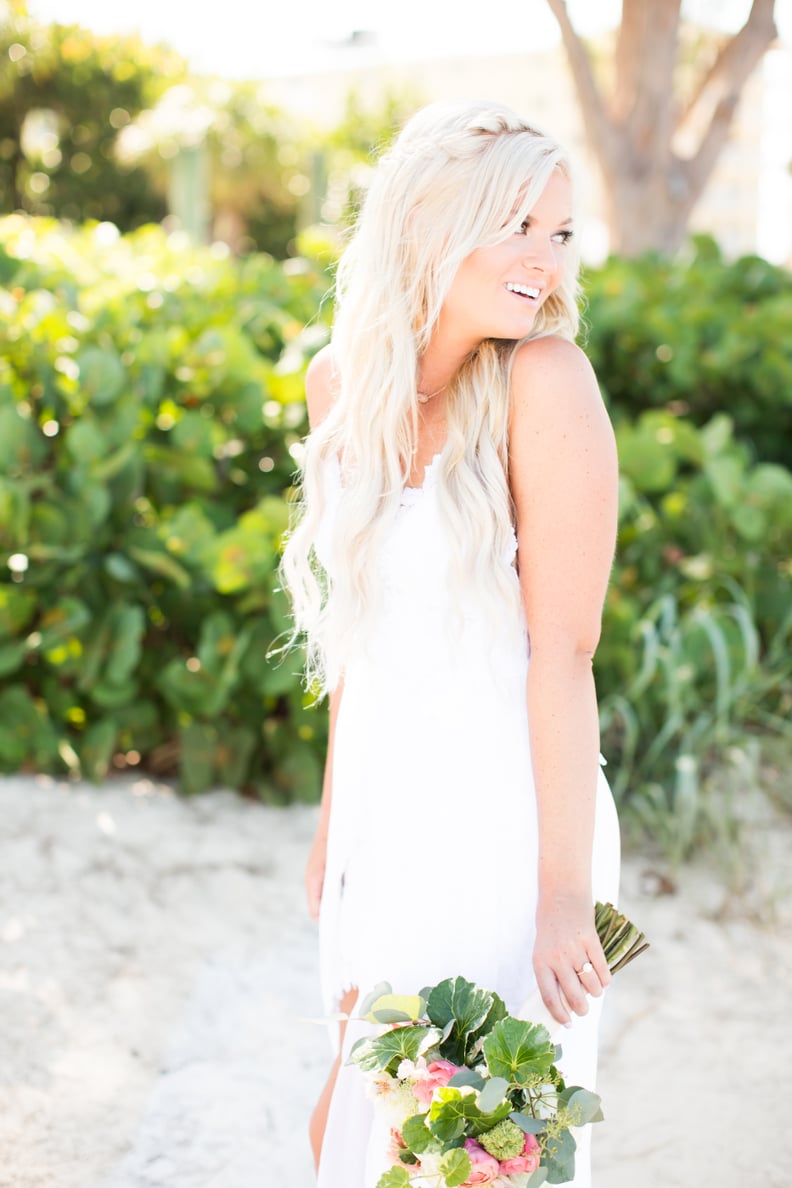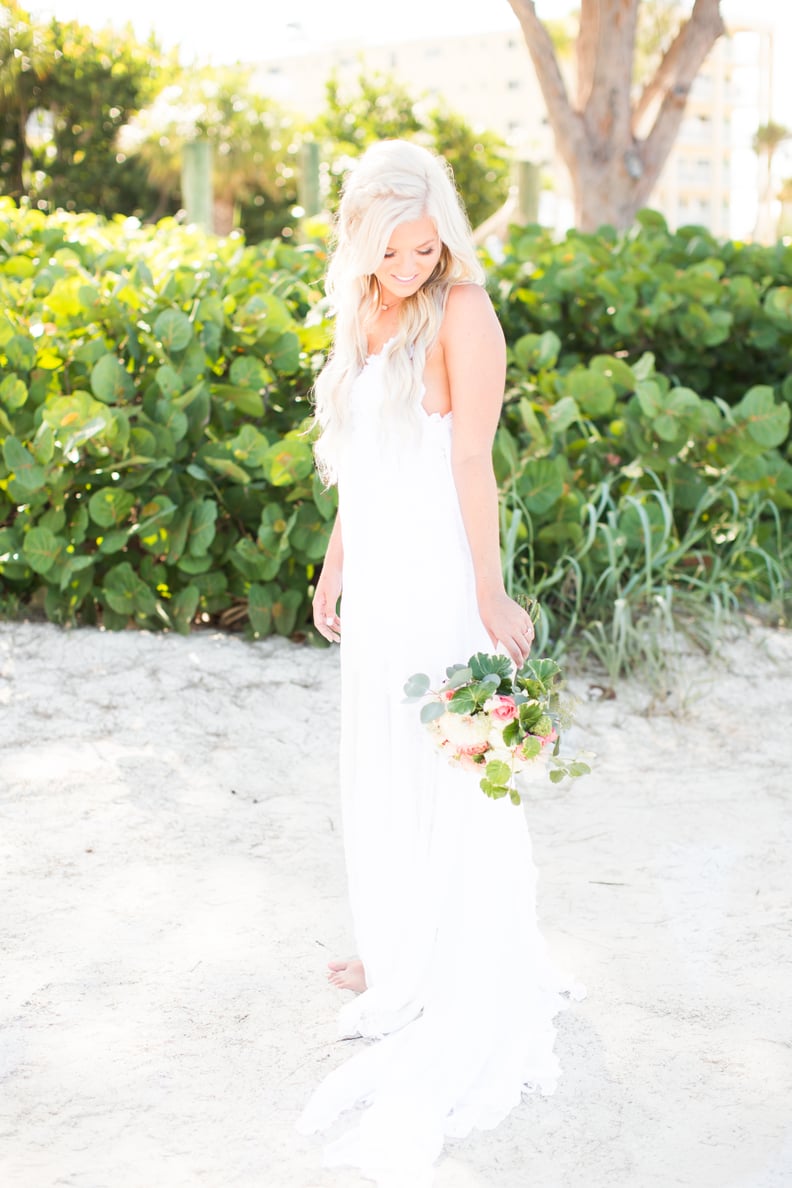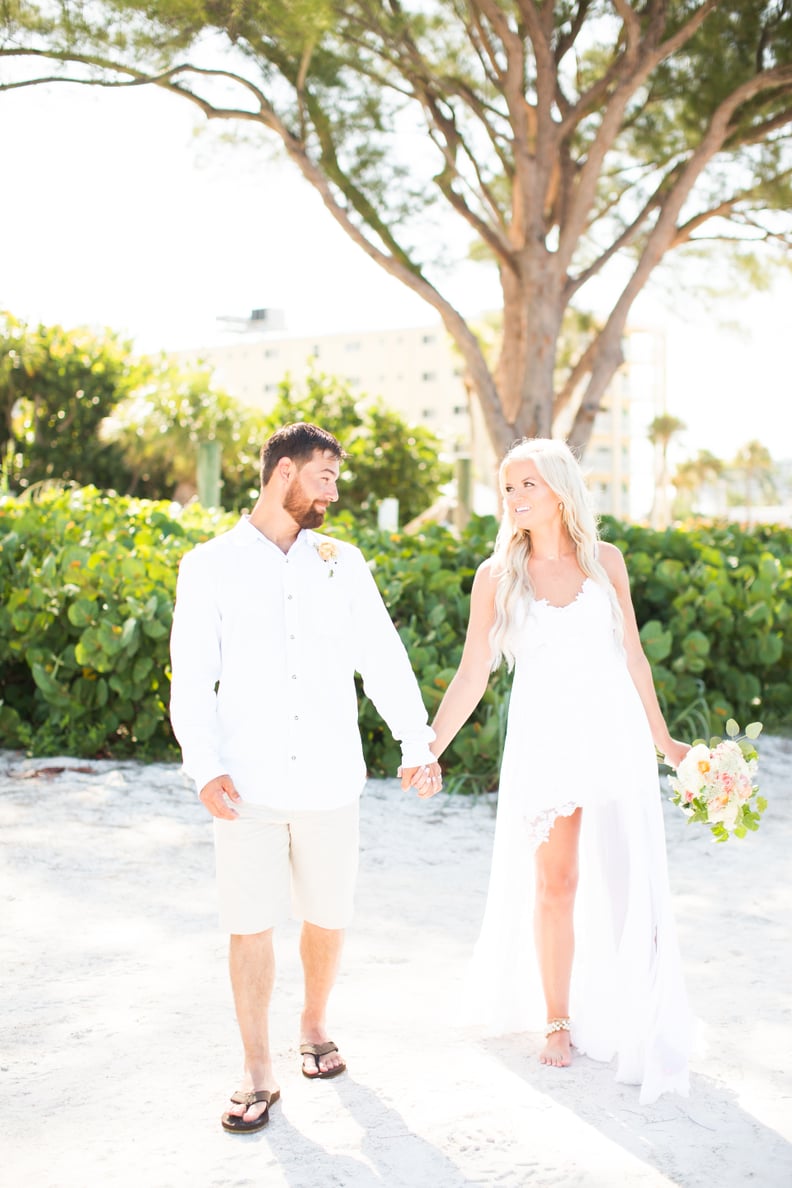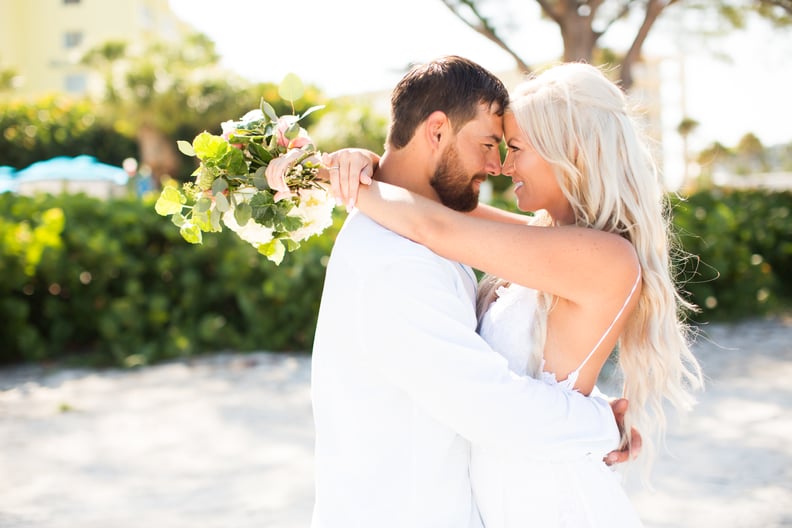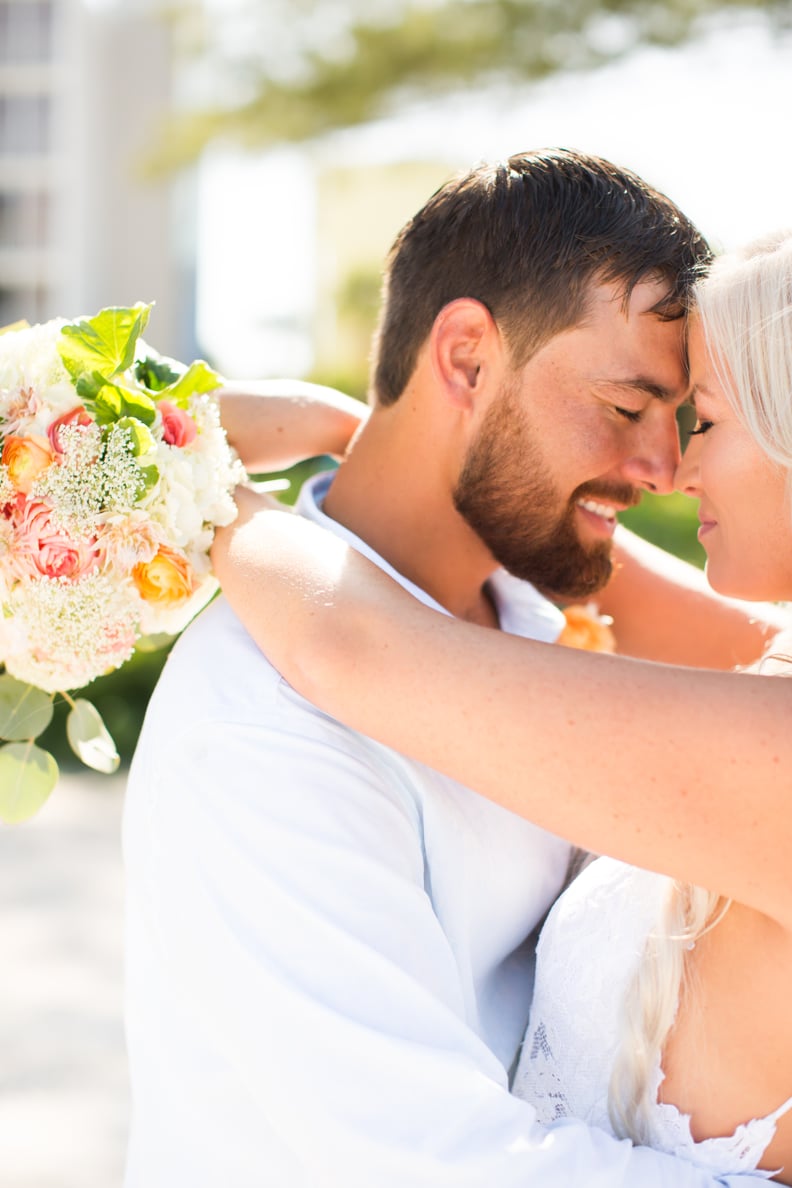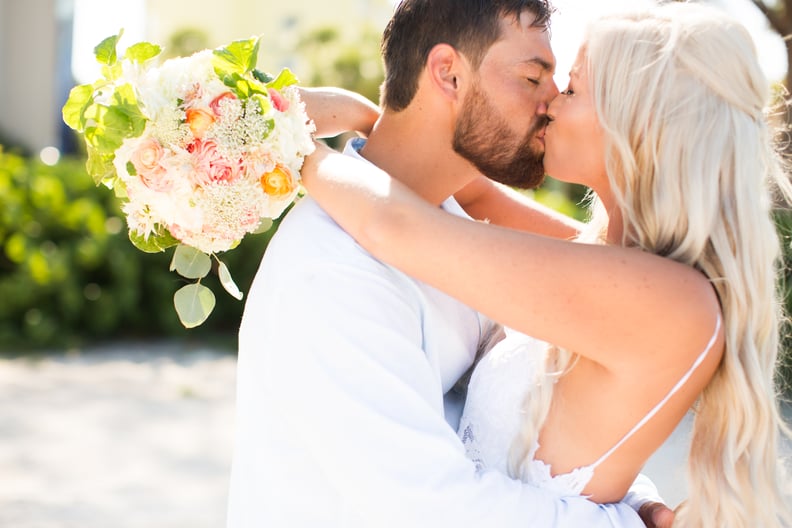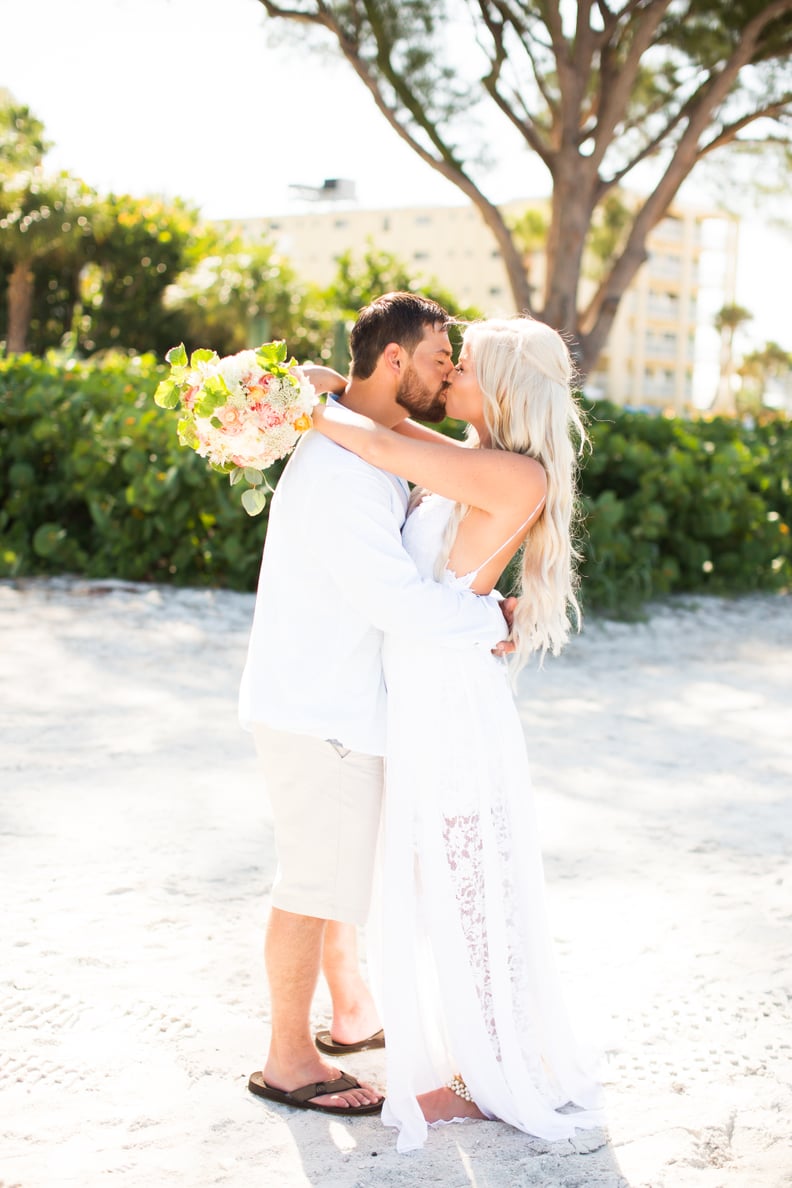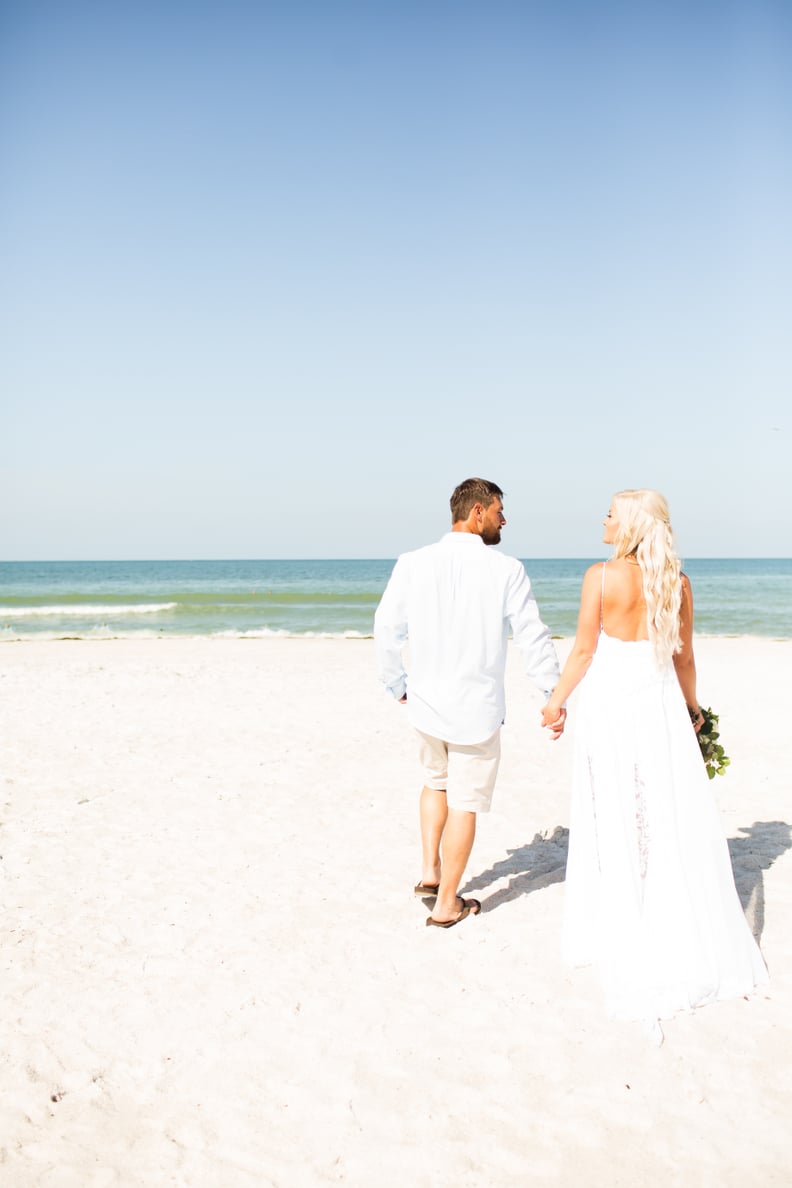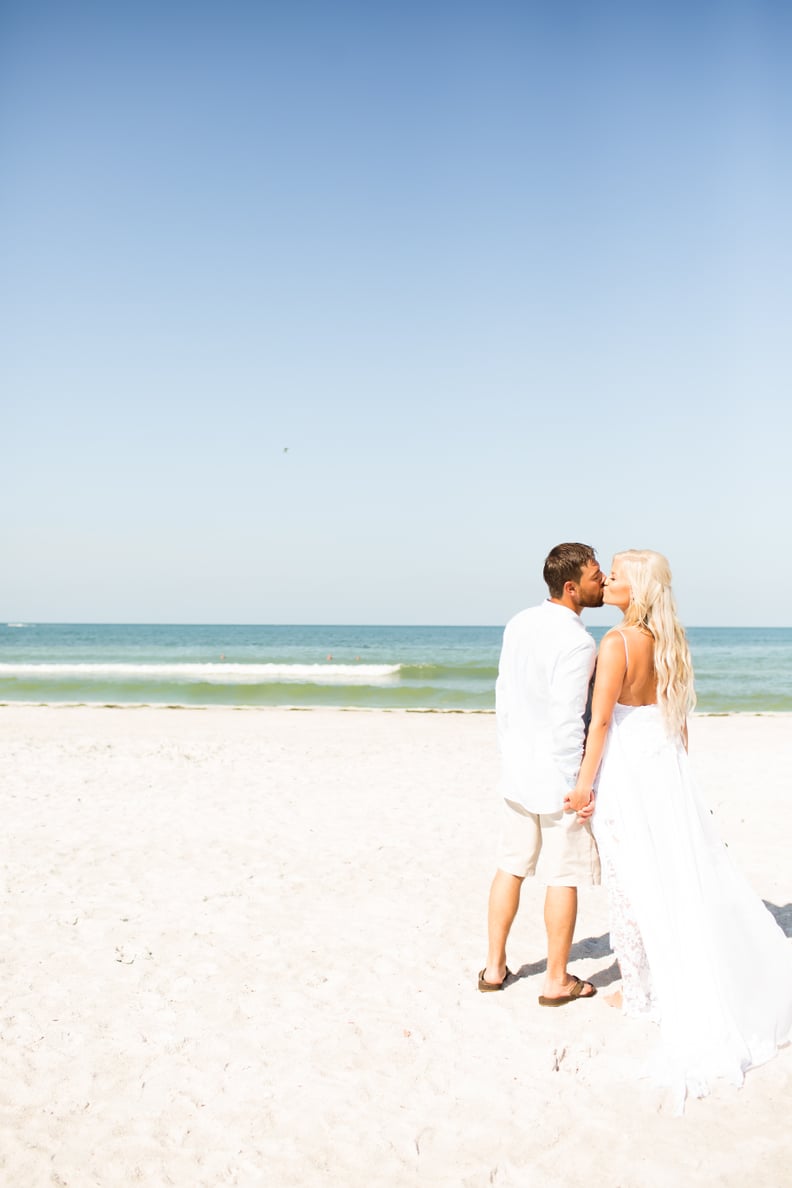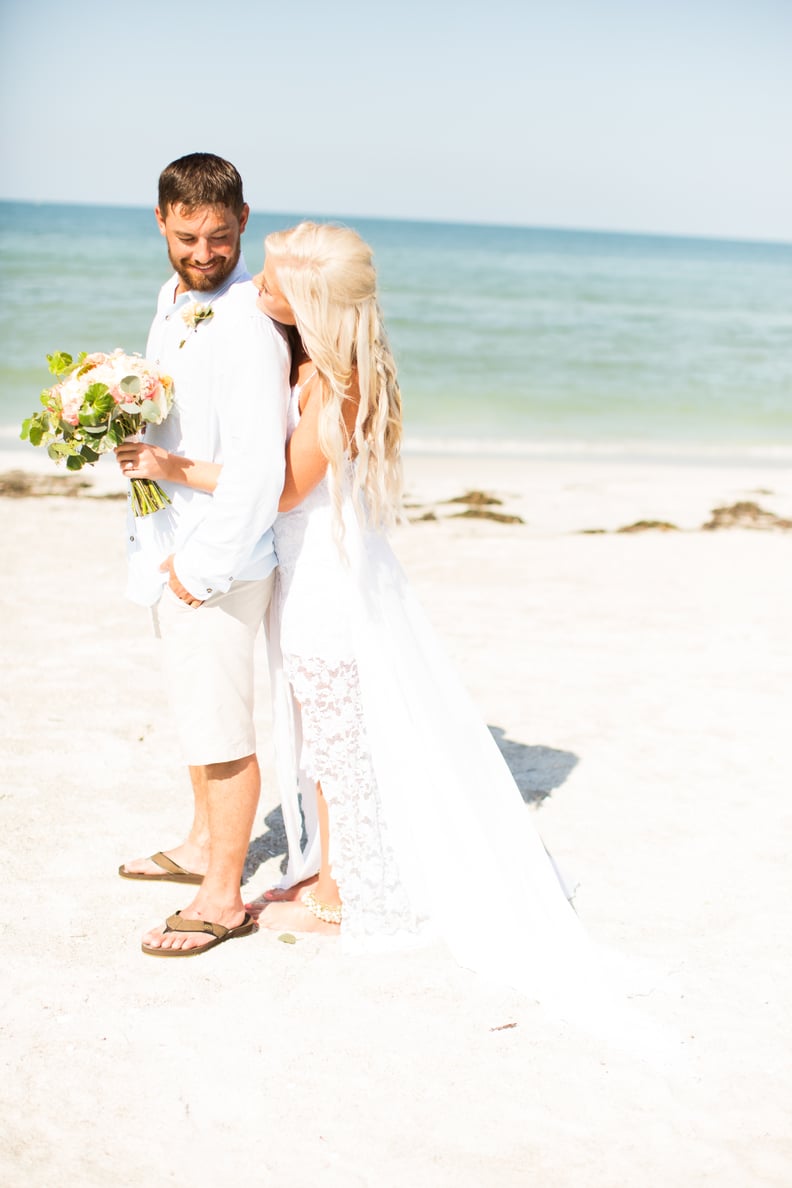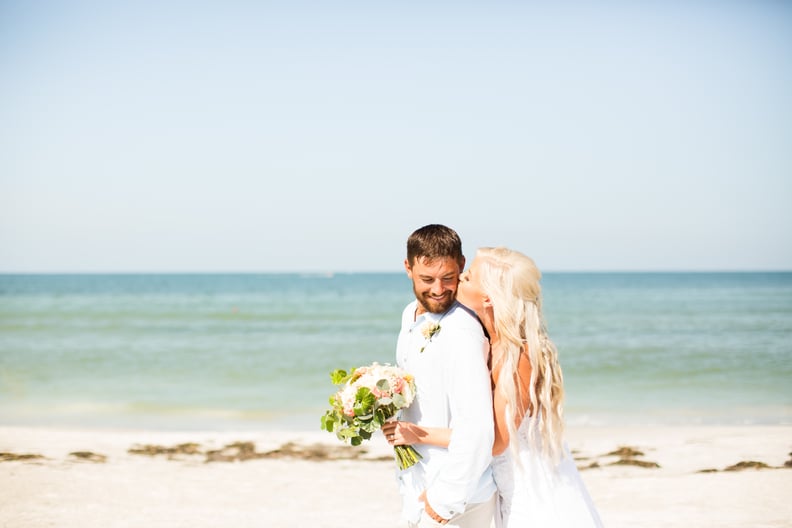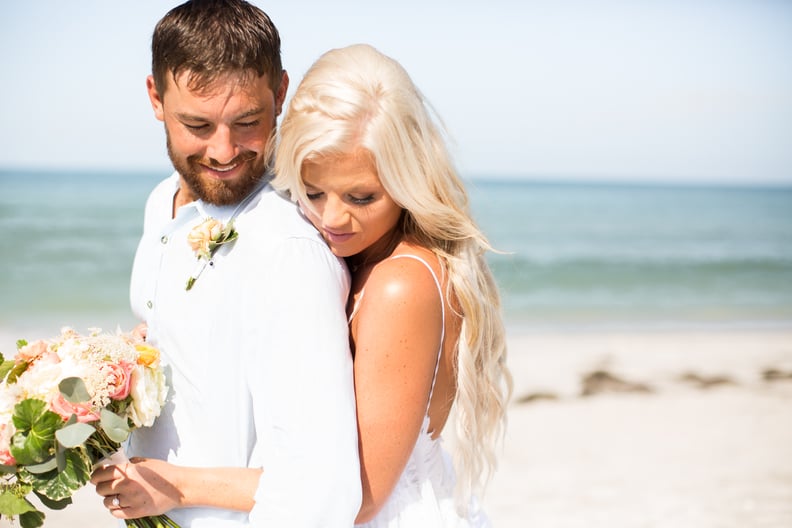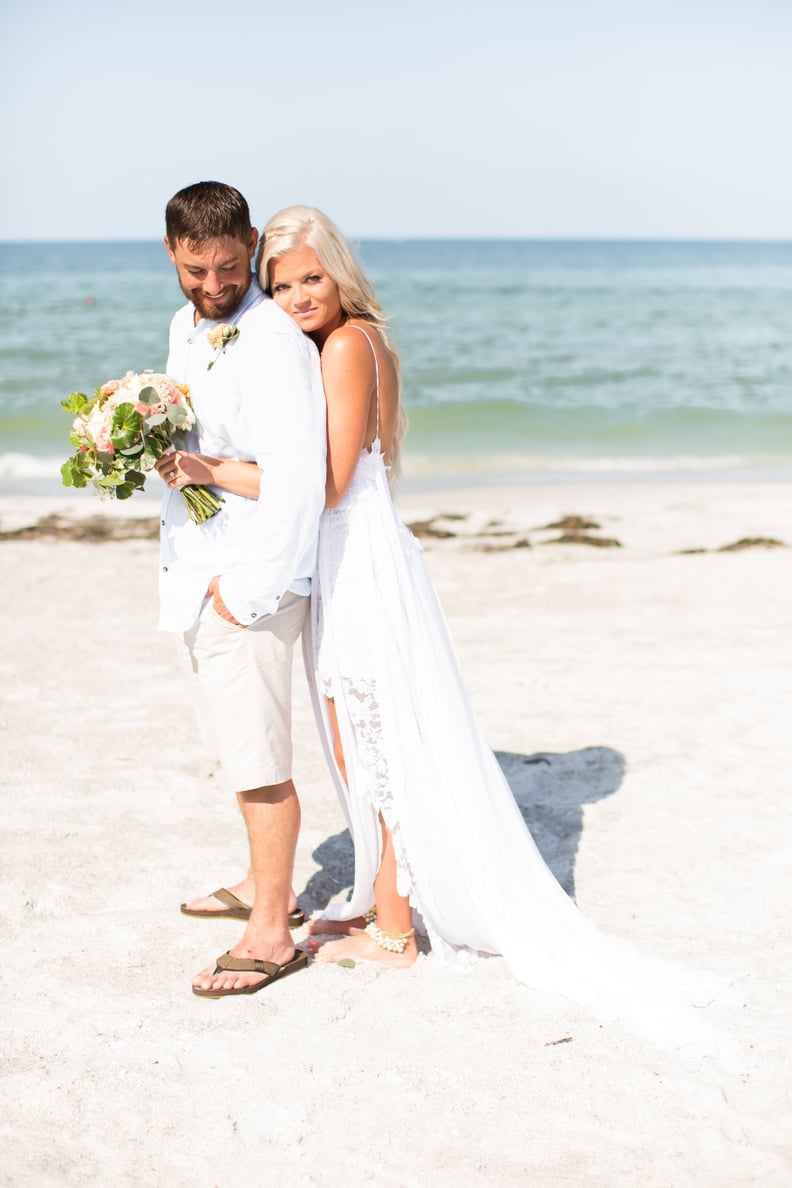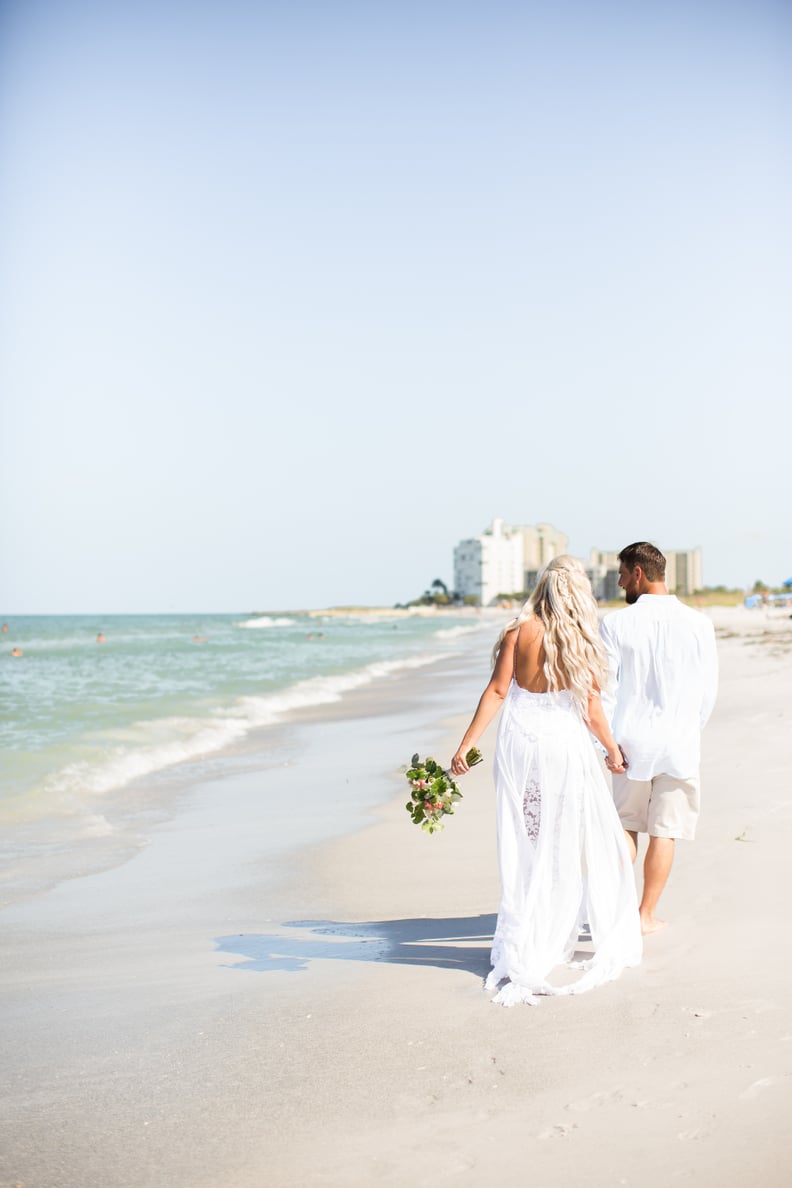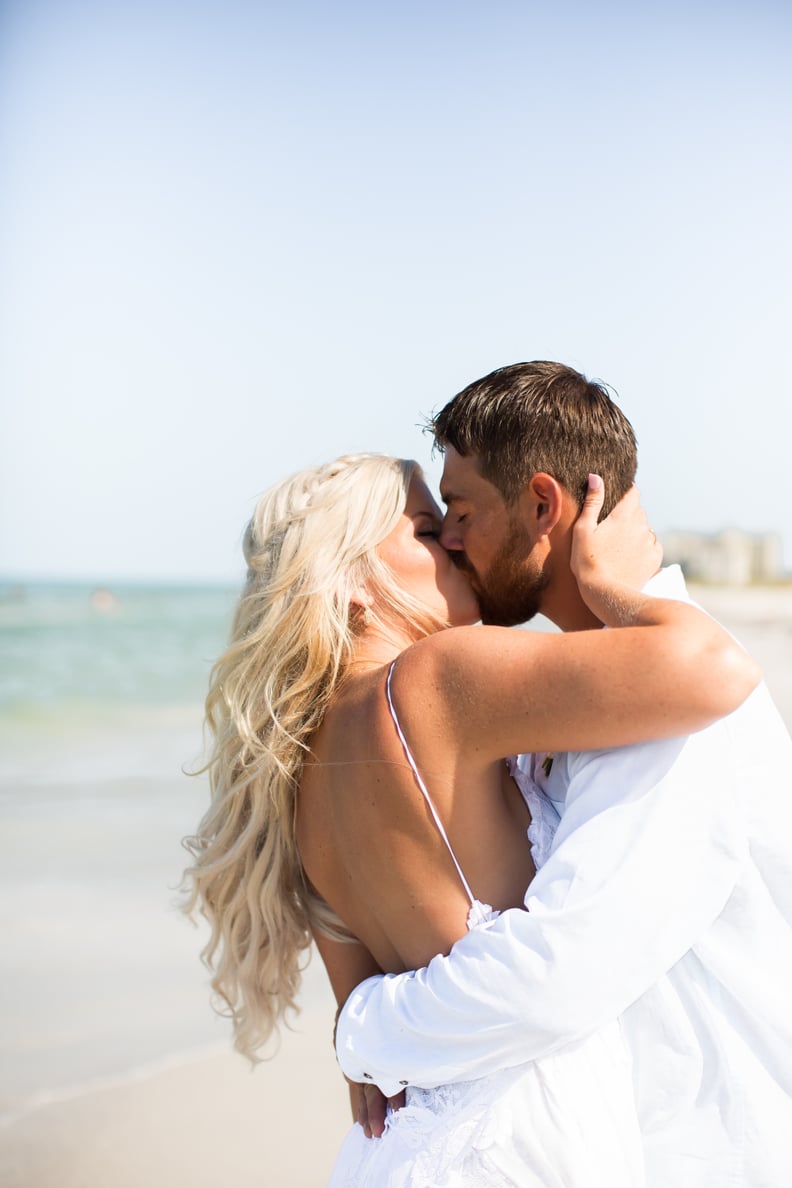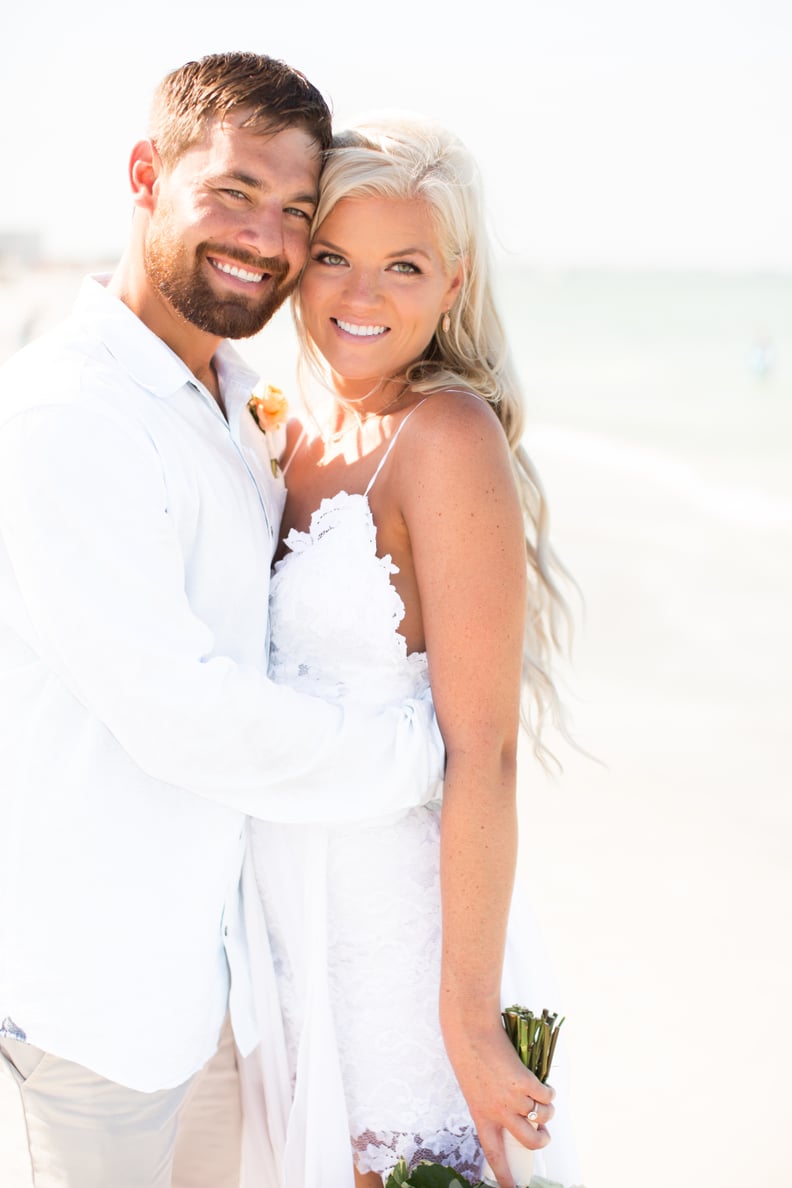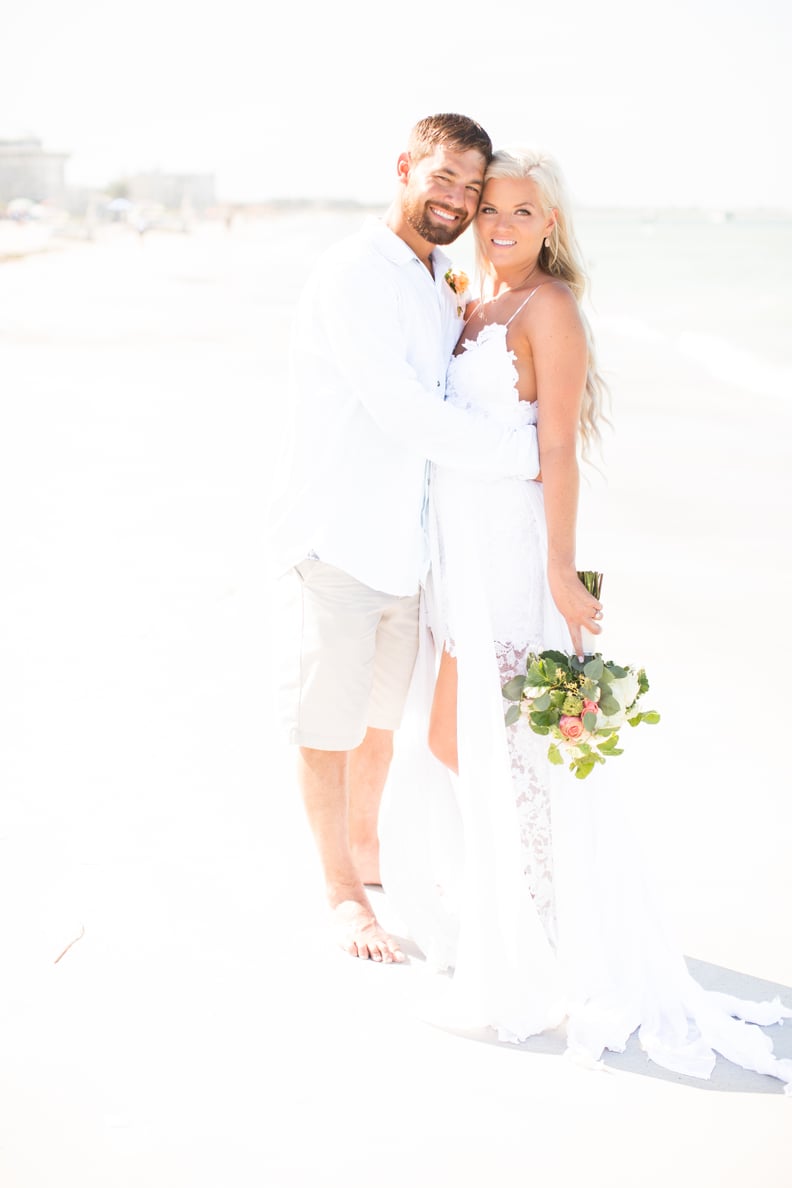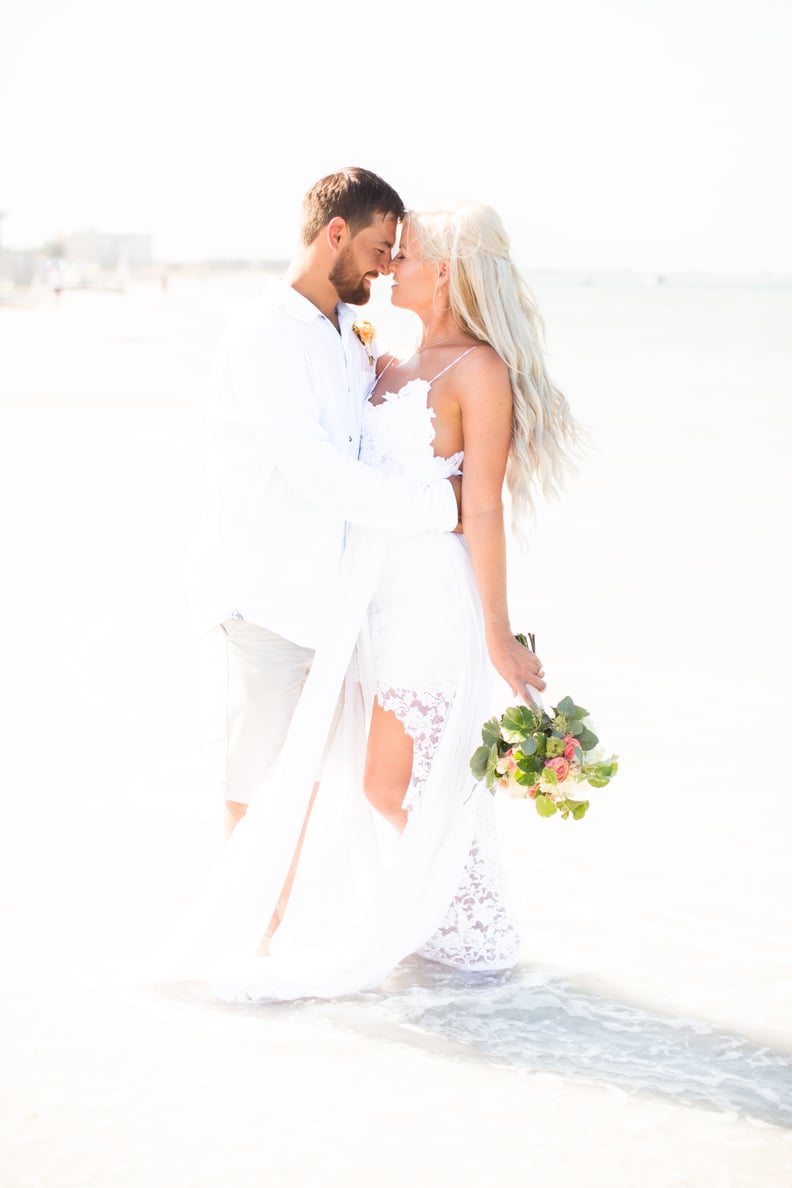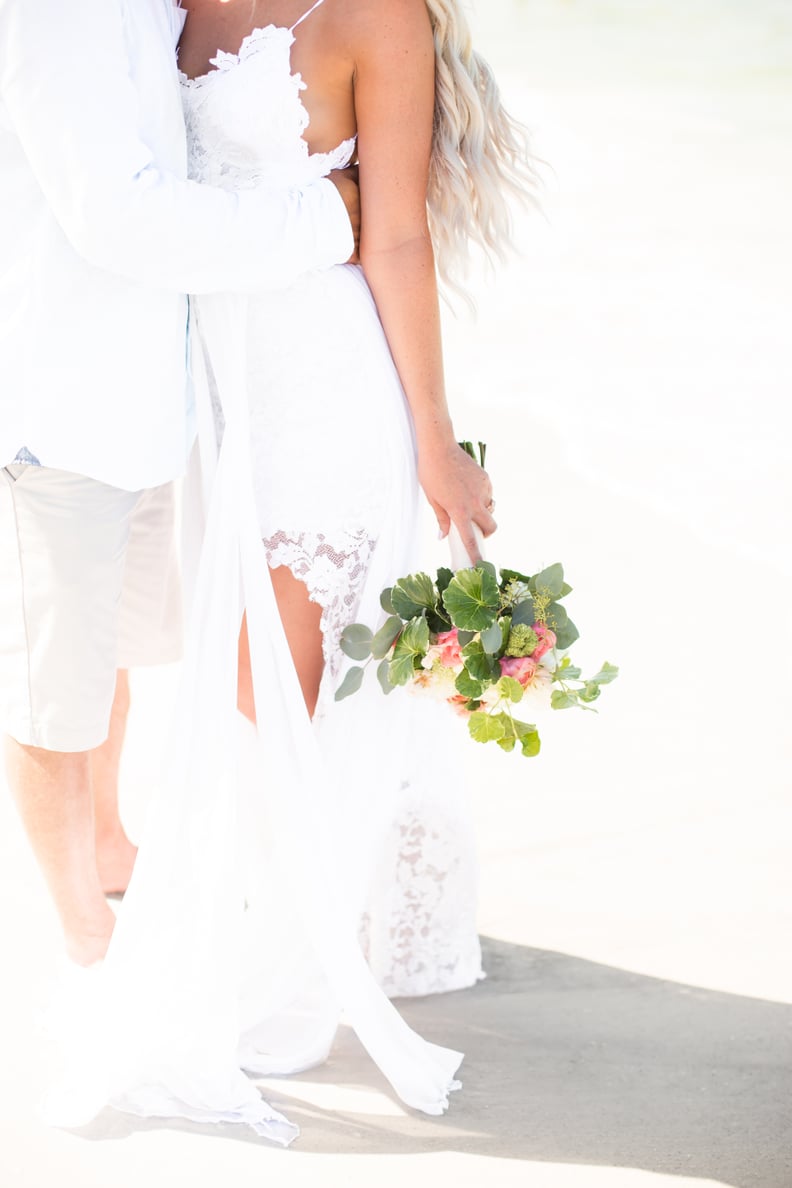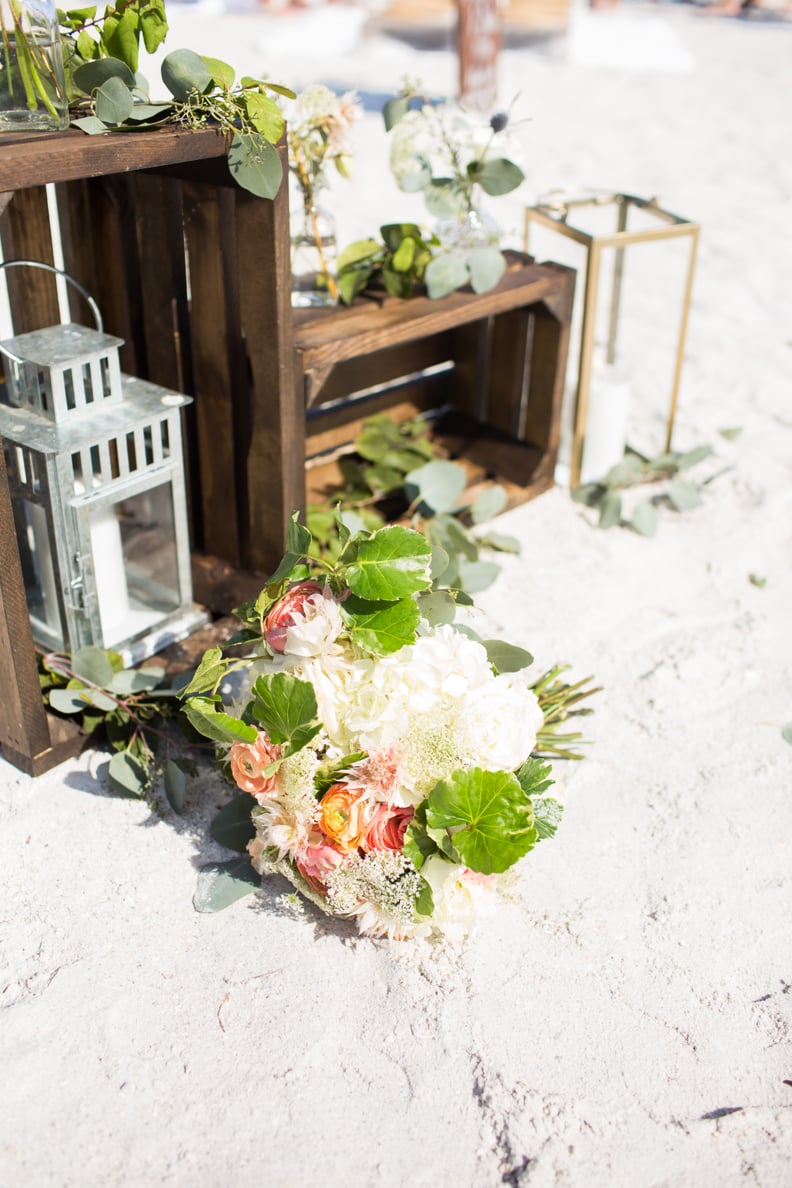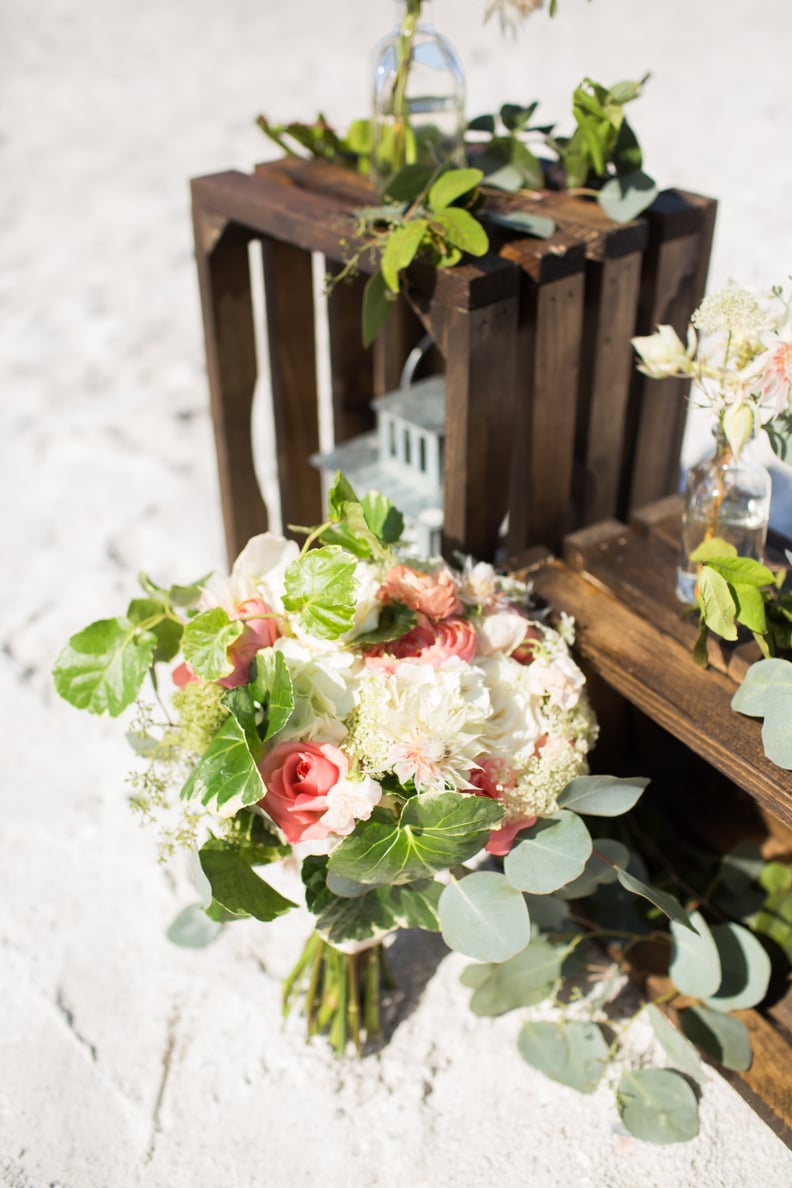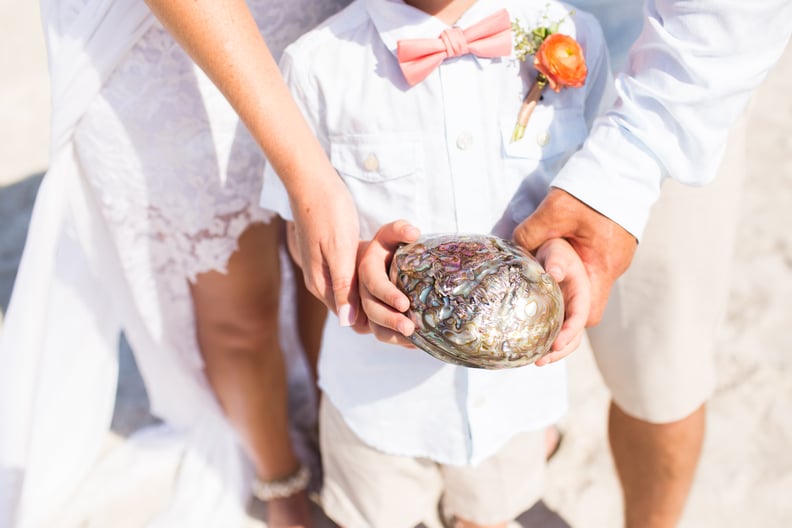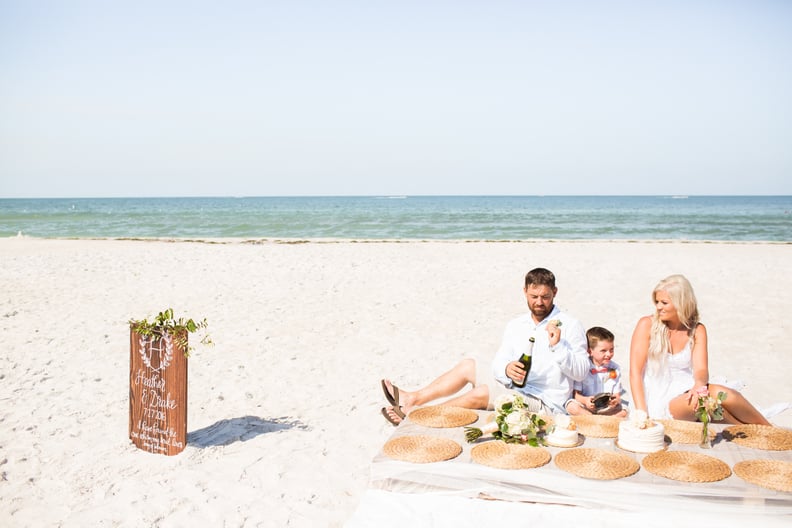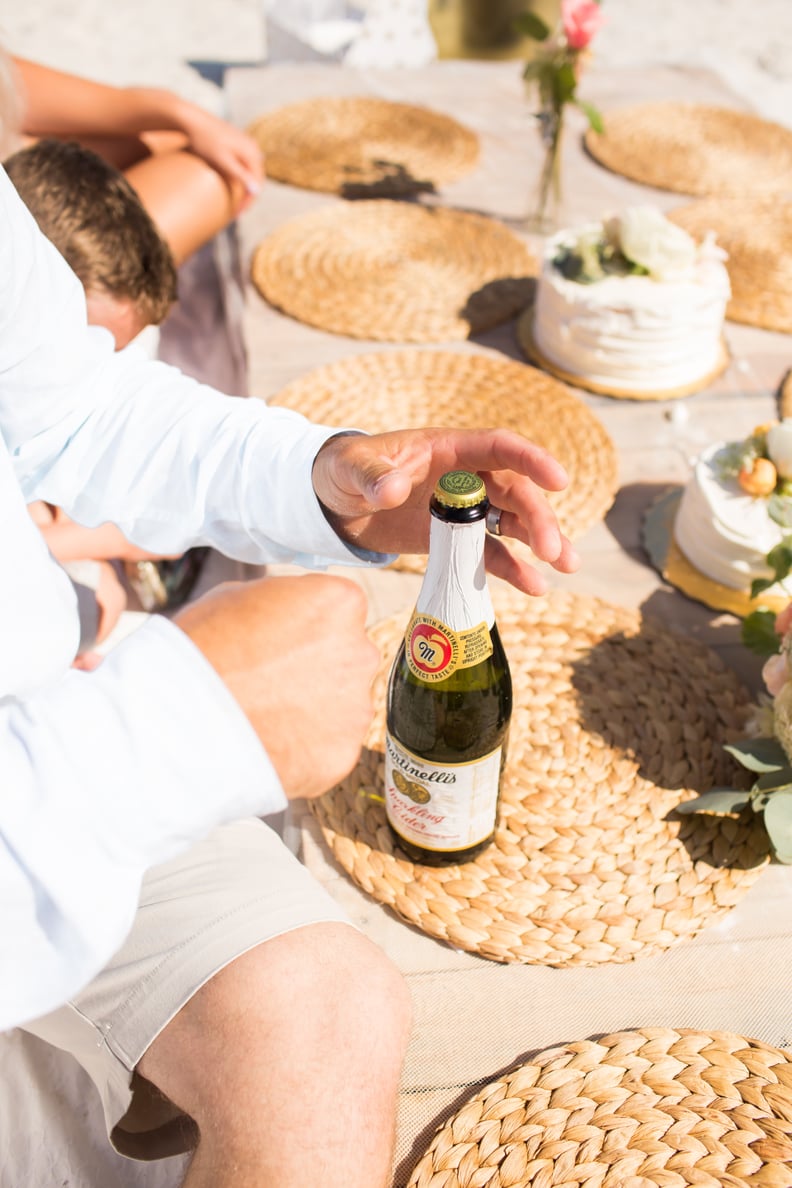 Vendors