There's a New Dating App That's Basically the Same Concept as Love Is Blind
Secretly curious to know if the concept behind Love Is Blind could help you find that special someone like it did for Lauren and Cameron and Amber and Barnett? Then you may want to download S'More, aka "Something More." (Unfortunately not related to the gooey, chocolatey campfire treat.)
The dating app launched in January, coincidentally just one month before Love Is Blind took Netflix by storm, and it nixes the usual selfie-swiping notion in favor of blurred profile photos so users can learn more about a match before judging their appearance. So yeah, it's pretty much like the app-based version of meeting someone in a Love Is Blind pod — no shimmering blue wall required.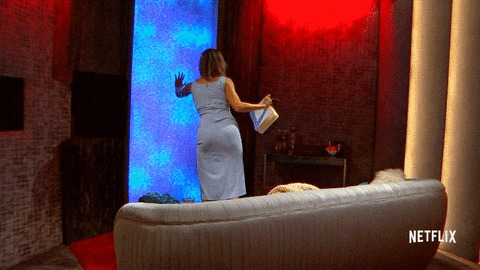 Here's a quick breakdown of how S'More works, along with some standout features:
First, you create your own profile, choosing responses for categories about your education, what you're looking for, your musical tastes, and more.
Each day, you receive five profile recommendations based on your preferences and behavior. You can also use the Discover feature to scope out additional options.
While checking out someone's profile, you can listen to their favorite song and even hear them answer a question with their real voice, if they chose to do so. You must "Wink" at three criteria to show your interest, which makes their photos start to unblur. Then you can send them an initial message, and if they reply, their profile will then completely unblur for you.
Whoever receives your initial message can't just automatically open it — they must first go to your profile and "Wink" back to indicate their mutual interest.
The more you chat with someone on the app, the more profile features you'll be able to unlock, including video responses, social media pages, and photo galleries.
The number of match conversations you can have at one time are limited in order to hopefully encourage deeper interactions.
In the two months that S'More has been available in Boston, New York City, and Washington DC, the app already accumulated close to 15,000 users, and CEO Adam Cohen Aslatei thinks that number will undoubtedly continue to grow. "The world has been waiting for an app that is laser-focused on relationships and one that is based on compatibility instead of one that forces you to make decisions based on a headshot — one [that] is likely outdated, fake, or overly airbrushed!" he told POPSUGAR via email. "Given the popularity of [Love Is Blind], we think millions of people will be interested in experiencing a similar journey themselves on S'More, minus the required engagement."
Want to try S'More for yourself? After already rolling out in the three aforementioned cities, it will soon be available in San Francisco, Chicago, Los Angeles, and Philadelphia, too. You can download it from Apple's app store and get on the waitlist in the meantime. Ahead, take a closer look at S'More's interface to see what the hype is all about.
Watch This Video to See How the S'More App Works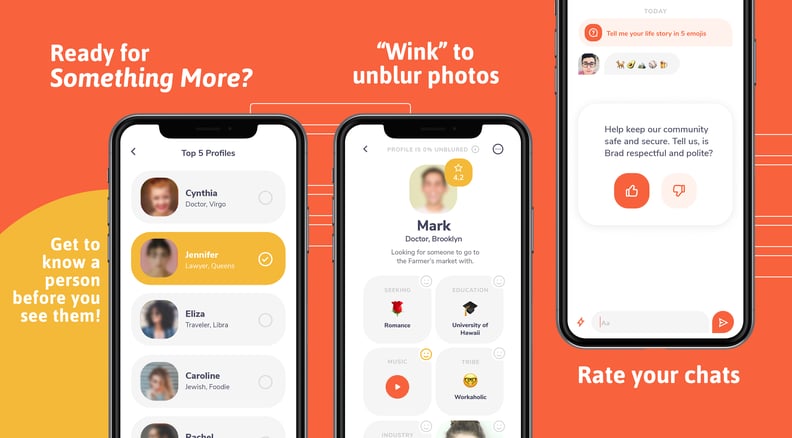 Here's a Look at the App's Interface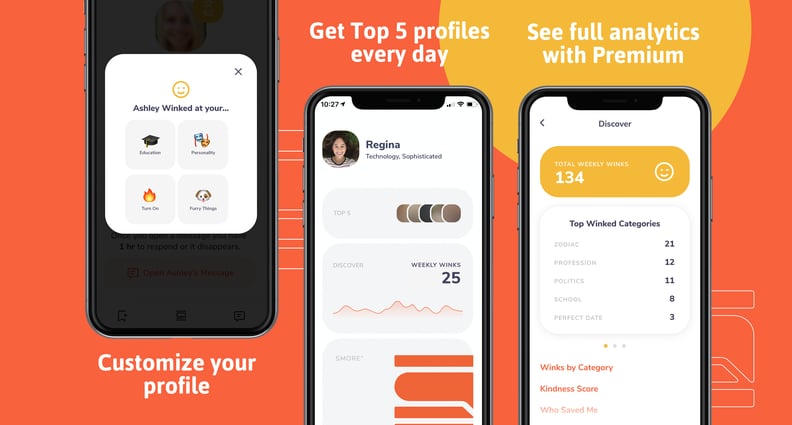 You Can Customize Your Profile With Fun Categories Like "Personality" and "Turn On"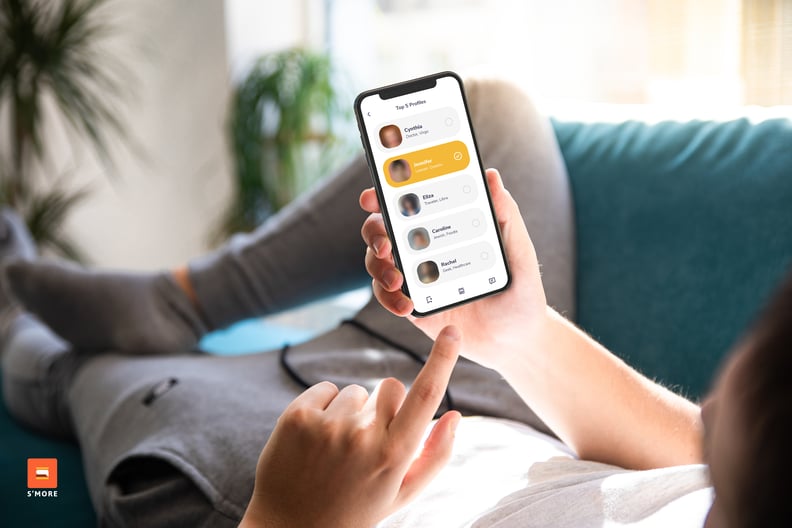 The Photos of Your Matches Are Blurred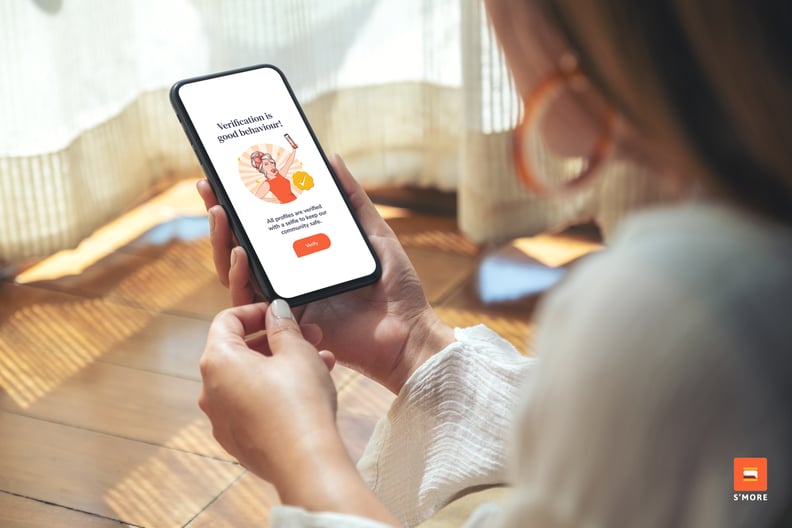 All Profiles Are Verified to (Hopefully!) Prevent Catfishing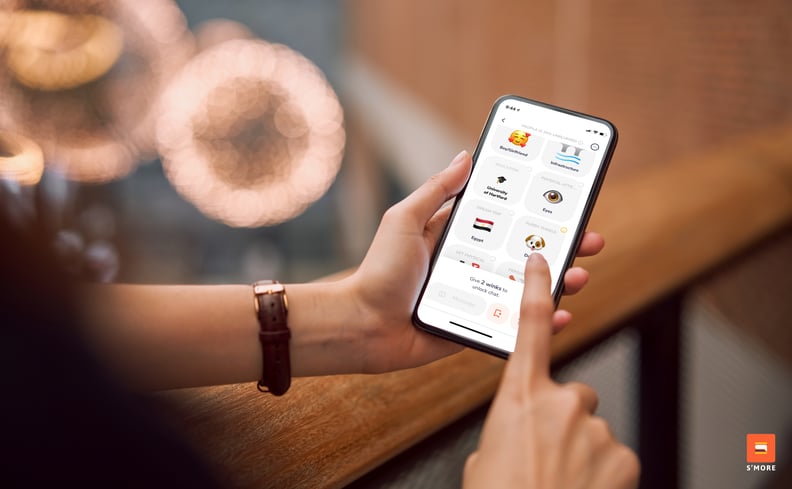 You Give "Winks" on Another User's Profile to Enable a Chat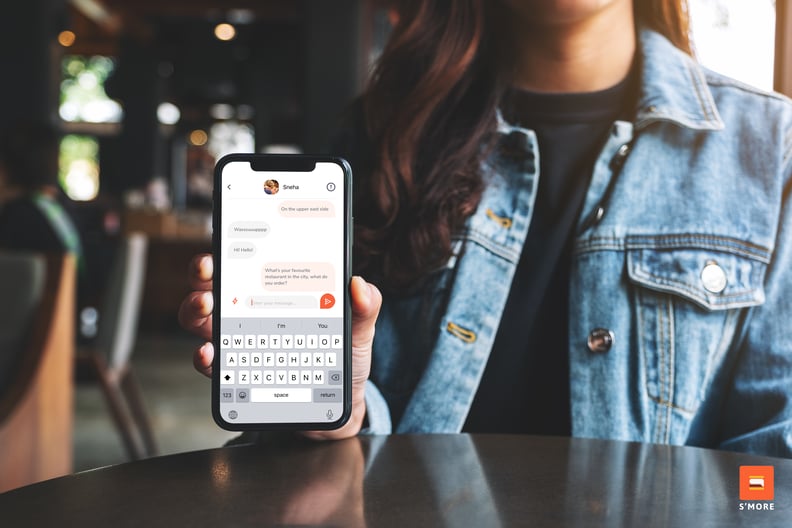 Ready For S'More? Download It in Apple's App Store!