Love Is Blind: Did Barnett and Amber Manage to Make Things Work Off Screen?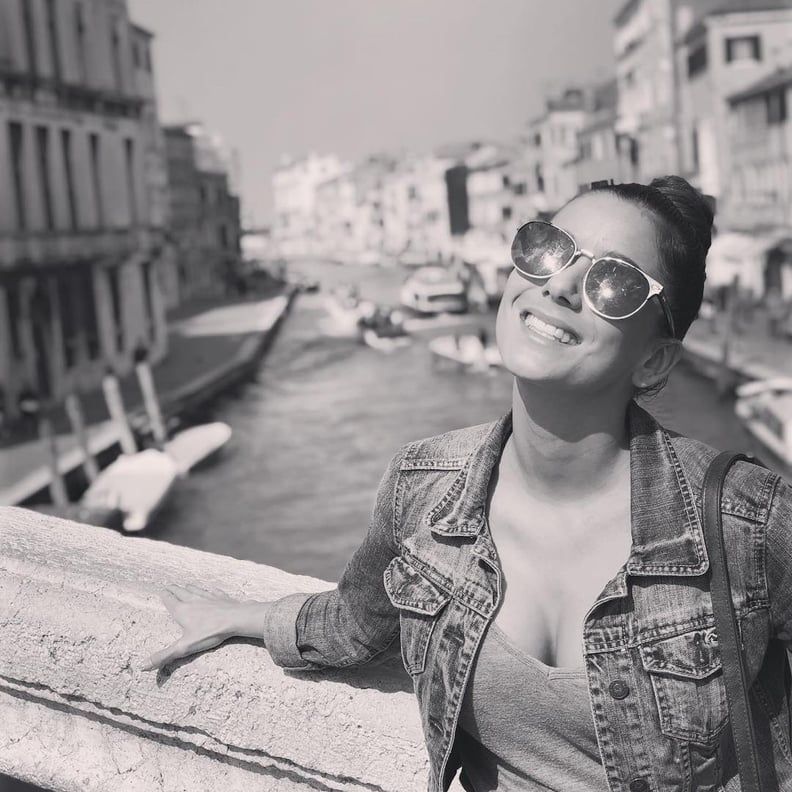 The Love Is Blind season finale finally gave us some answers about the remaining couples. Amber and Barnett were among the pairs that made it to (and through) saying "I do," and the show ends with them apparently happily married. The show wrapped filming over a year ago at the end of 2018, which left us wondering — are they still married now? We probably won't get any answers for sure until the Love Is Blind reunion special, airing on March 5, but right now, it certainly looks like Amber and Barnett's relationship has continued off screen. Although they've been super careful not to post any potential spoilers on social media, there has been enough overlap in their posts and vacation locations that it seems too much to be a coincidence. Want proof? Keep reading for the Insta posts we're studying closely.
They Both Posted From Rome
Barnett shared a picture from the Coliseum in Rome on Instagram in December 2018, complete with a Gladiator-themed caption. Plus, sharp-eyed fans noted the presence of something on Barnett's outstretched left hand that sure looks like a wedding ring. Meanwhile . . .
Amber didn't post her Rome picture until weeks later, but the location is the same, and she even referenced the exact same Gladiator quote that Barnett did.
They Both Shared Pictures from Venice
Rome wasn't the only city that might have been the site of a couple's trip. Barnett posted this picture, captioned "Venice has some pretty nice stairwells!" Meanwhile . . .
Amber also tagged Venice in a vacation pic, posted a couple weeks earlier than Barnett's.
Barnett Visited Amber's Hometown
Barnett shared a snap in March 2019 from Augusta, GA, which happens to be Amber's hometown.
They Both Went to Dragon Con
Amber posted this cosplay pic in August for DragonCon with her left hand strategically obscured.
While Barnett went with a more low-key Flash shirt, he was at the same geek-heaven event.