Trixie Mattel on Pride, Safe Spaces, and Allyship
Pride Is Every Day of the Year For Trixie Mattel — Here's How She Celebrates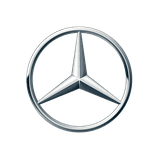 We've partnered with
Mercedes-Benz
to highlight the importance of safe spaces where everyone is free to be their truest, most authentic selves.
Trixie Mattel could teach a master class in confidence. Her sky-high platinum wigs and exquisitely over-the-top looks may have made Trixie famous in the drag world, but it's her fearless belief in herself that's allowed her to take on a plethora of other industries. Trixie hosts her own talk show and podcast, owns a makeup company, writes and records country-folk albums, co-owns a gay bar in Milwaukee . . . the list goes on and on.

It seems like there's nothing she can't do — and in fact, Trixie (known out of drag as Brian Firkus) credits her success with the fact that she doesn't limit herself to just one category. "You really just have to go guns blazing because before you sell it, you have to have bought it yourself," she said. "You have to believe in it."
Believing in yourself also means being OK with failure, something that Trixie said gets a lot easier the more you do it. "I feel that a lot of times self-appointed anxiety or doubt is almost a form of narcissism because nobody's thinking about you, nobody cares what you do. Because nobody cares what you're doing, nobody cares if you fail. I fail a lot," she said. "It's like when you go to karaoke, it's so joyous to watch someone sing horribly. But they love it. . . . For the people who are afraid of the failure, what's holding you back is the fear of looking stupid."

Trixie also recognizes that her success is only possible because of the work of so many LGBTQIA+ performers before her. "Everybody in queer American history created this seat at the table for me to be able to do this on this level. You owe it to yourself and you owe it to the history of your community to just turn everything out," she said. "I wouldn't even have a $40 paid gig to lip-sync on a little miniature stage at a burger bar without people making those opportunities for me. It's my responsibility that when I pass it on, it's burning even more fiercely."
Honoring LGBTQIA+ history is also a key part of how Trixie celebrates Pride. Though the parades, parties, and performances are always amazing, Trixie said she wants to make sure that the importance of Pride doesn't get lost in the celebration. "Decades ago, people even choosing to hold hands on the street was risking your life," she said. "When I was a kid, [gay] people weren't allowed to get married. That wasn't long ago. I didn't grow up thinking of getting married because I didn't think it was possible."

This year, Trixie is spending most of Pride simply relaxing with family and friends at home in Milwaukee — a rare moment of rest in her typically busy schedule. "It's sort of Pride Month all year, every day for me," she joked. "It's important to remember that you can celebrate Pride in a lot of different types of ways. You don't have to go to some festival or a bar . . . You can consume LGBTQIA+ media, listen to songs, or get together with good friends."

Trixie remembered how powerful it was to stand in a crowd of hundreds of people at her first Pride parade at age 16, but said smaller moments can be just as impactful. "Call somebody who you told you were gay and they didn't care and tell them how big of a deal that was," she said. Even something as simple as getting all dolled up to run errands can be an expression of Pride. "Makeup isn't part of Pride, but it should be," Trixie joked. "Do your brows and put some lashes on even if you're just going to the post office."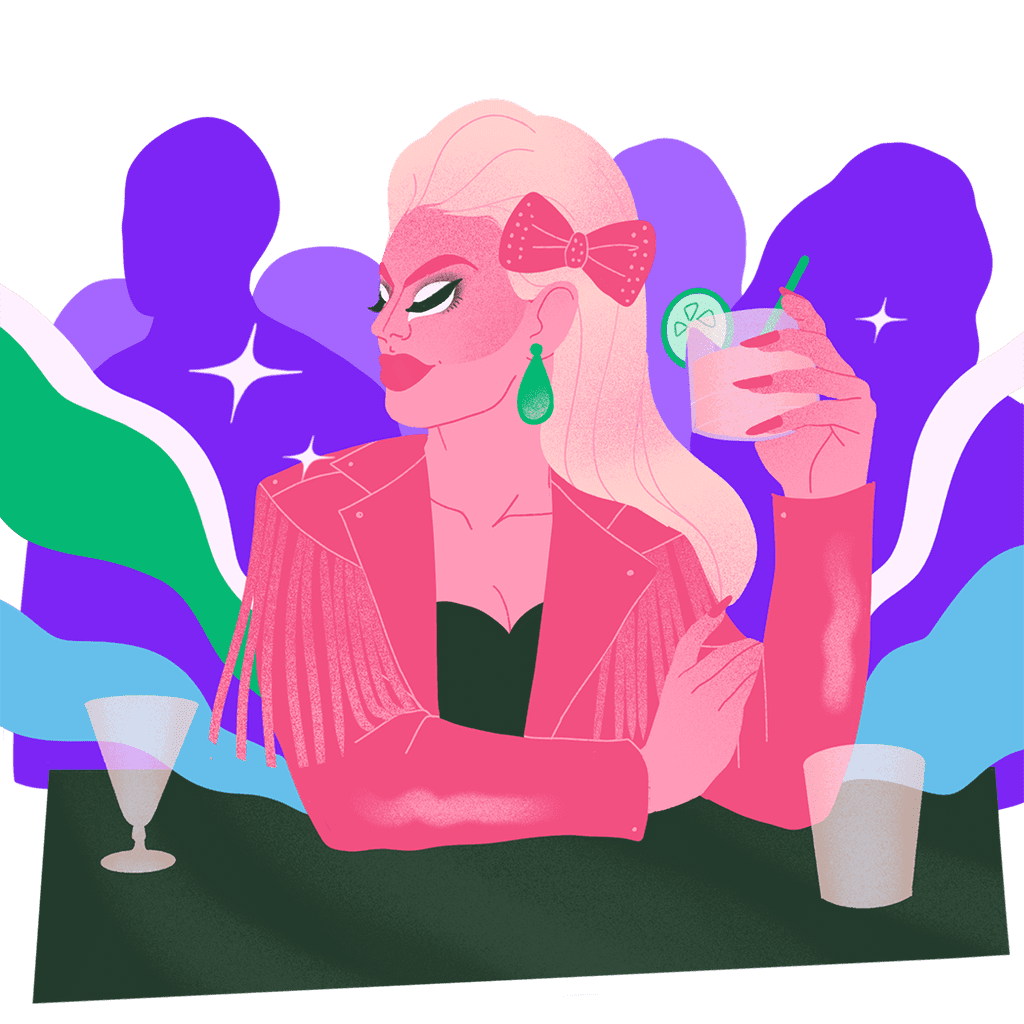 Of course, finding safe spaces to have these Pride celebrations is also incredibly important. That's a big part of Trixie's decision to become a co-owner of This Is It!, the oldest gay bar in Wisconsin. Opened in 1968, this Milwaukee bar has always been a safe haven for Trixie, so she jumped on the opportunity to get involved in the business earlier this year.
One of the things Trixie loves most about This Is It! is how truly welcoming it is. "In our bar, it's every age, every race, every gender expression. It's a madhouse. The only thing we have in common is that we like drinking and air conditioning," she said. "I love going there for happy hour and seeing a handful of elderly gentlemen and some bartenders talking at the bar."
Everyone is welcome at This Is It! — something Trixie said should be the bare minimum for all public places. "It only takes one person to make an unsafe space," she said, so we all need to work to make sure our environments are accepting of everyone, and call out behavior that makes people feel unwelcome when we see it.
Sometimes, being an effective ally means getting comfortable with being uncomfortable. In addition to standing up for the LGBTQIA+ community and fighting against homophobia, Trixie said one of the most powerful things you can do is simply have a conversation with someone with a different life experience. Just like an honest conversation she had with a deeply religious musician helped her understand his outlook on life as a Christian, talking with Black trans women has also opened her eyes to the impact of implicit biases and systemic racism.

"It changed me in a way that is permanent," Trixie said. "I'll never see things the same way ever again." Maybe that's the most important lesson we can all learn during Pride Month: how to see things through another person's eyes.
Illustrations: Clémence Gouy; Art Direction: Meg Konigsburg