More Couples Are Bringing Their Friends on Their Honeymoons — Would You?
The postwedding tradition of a honeymoon has been getting a millennial twist. Rather than keeping the trip between the newlyweds, couples are bringing their friends and family along for the fun. These "buddymoons," or group honeymoons, have been growing in popularity — a recent survey showed that 12 percent of 1,000 people have been a part of one in the past five years.
While honeymoons have traditionally been a couples-only thing, we see the appeal of a larger party. It's a great opportunity to spend time with guests who already got together for your wedding and an excuse for a vacation for everyone. POPSUGAR spoke with Kat Yazzie, who went on her own buddymoon in the Philippines and Vietnam in 2017. She and her husband, Josh, had been wanting to backpack in Asia for a while and decided that this was the perfect time to do it. Kat invited her best friend to join them for the first part of their trip, since he had recently begun a long-distance relationship with his girlfriend who moved back to the Philippines. But a couple days after arriving, they came down with food poisoning and were unable to spend time with Kat and her husband for the rest of the trip.
On the second part of their buddymoon, the couple planned to meet their two best friends, Roxy and JR, in Vietnam. But things didn't go as planned once again when Roxy had to cancel her flight because of the flu. "I actually had a nightmare about this, and it actually came true!" Kat said. "JR is Josh's best friend, and they are glued to the hip. I was a little annoyed knowing that I may end up as the third wheel, even though this was technically our honeymoon."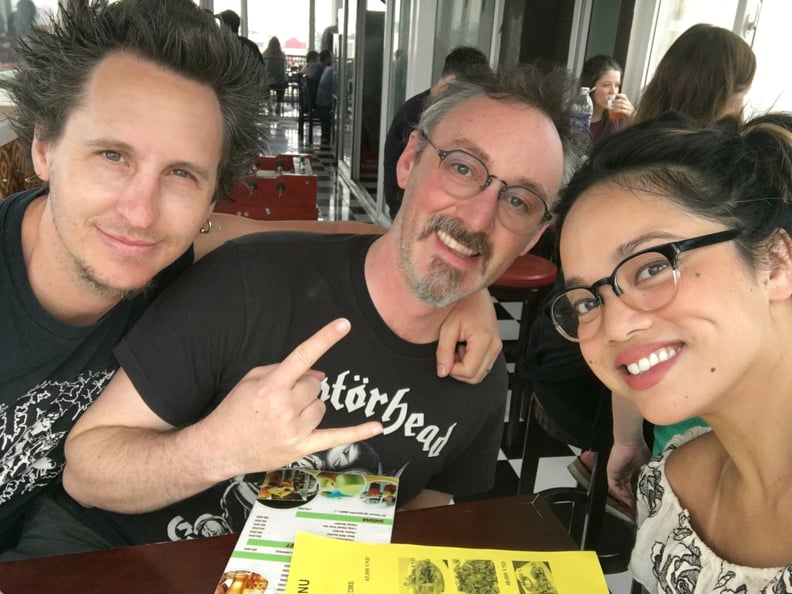 Despite feeling a little left out at times from their male bonding, she enjoyed sneaking away to get some alone time at the spa and on the beach. And even though everyone couldn't fully participate in their buddymoon, Kat would still recommend going on a group honeymoon to other couples. One thing to note, however, is that because Kat and Josh have traveled the world together over the 10 years they've dated, sharing the experience with others this time around didn't seem like a big deal.
One major tip from Kat is to keep the guest list even. "I would strongly suggest bringing in at least two people, so no one feels left out, or in my case, the third wheel," she said. "Josh and I had plenty of time to ourselves during our honey/buddymoon, so the trip still felt special to me."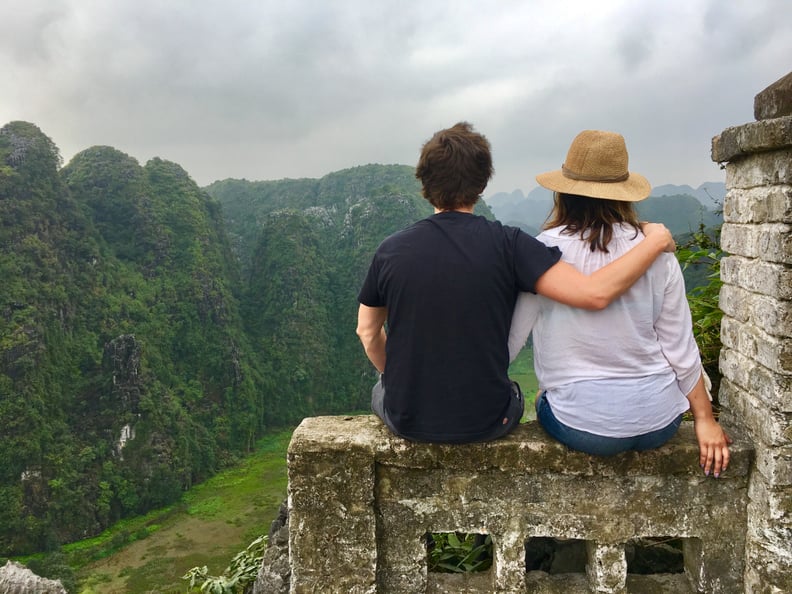 Would you be open to a buddymoon?