How to Celebrate a Birthday That Falls on 9/11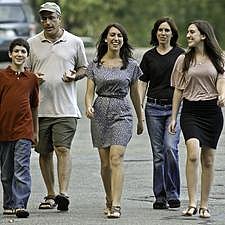 Dahlia Gruen turned 10 back on September 11th, 2001, the somber date we now observe as Patriot's Day. That year her birthday was a non-starter. No-one was in the mood to attend a party, to sing, to celebrate.
To reclaim her birthday, her dad helped her start a website called birthdayspirit.org, where people "who share their birthday with a national tragedy" have gathered for years to boost each others' spirits. But beyond banding together, as USA Today reports, they've suggested several alternatives to forcing unwelcome merriment onto others, including deferring a birthday party by a few days.
Moms who've given birth on 9/11 share Dahlia Gruen's dilemma and her ability to put a positive spin on it ("Celebrating the goodness born on a tragic date"). As Circle of Moms member Angie S. says, "I feel [that] with death comes life. With unimaginable pain comes an angle to get us through."
Related: Circle of Moms Community: Babies Born on September 11, 2001
Read the rest of this story at USA Today
Do you know anyone with a difficult birthday?