Mom's Warning About Blind Cords
Mom Risks Internet-Shaming to Expose the True Dangers of Blind Cords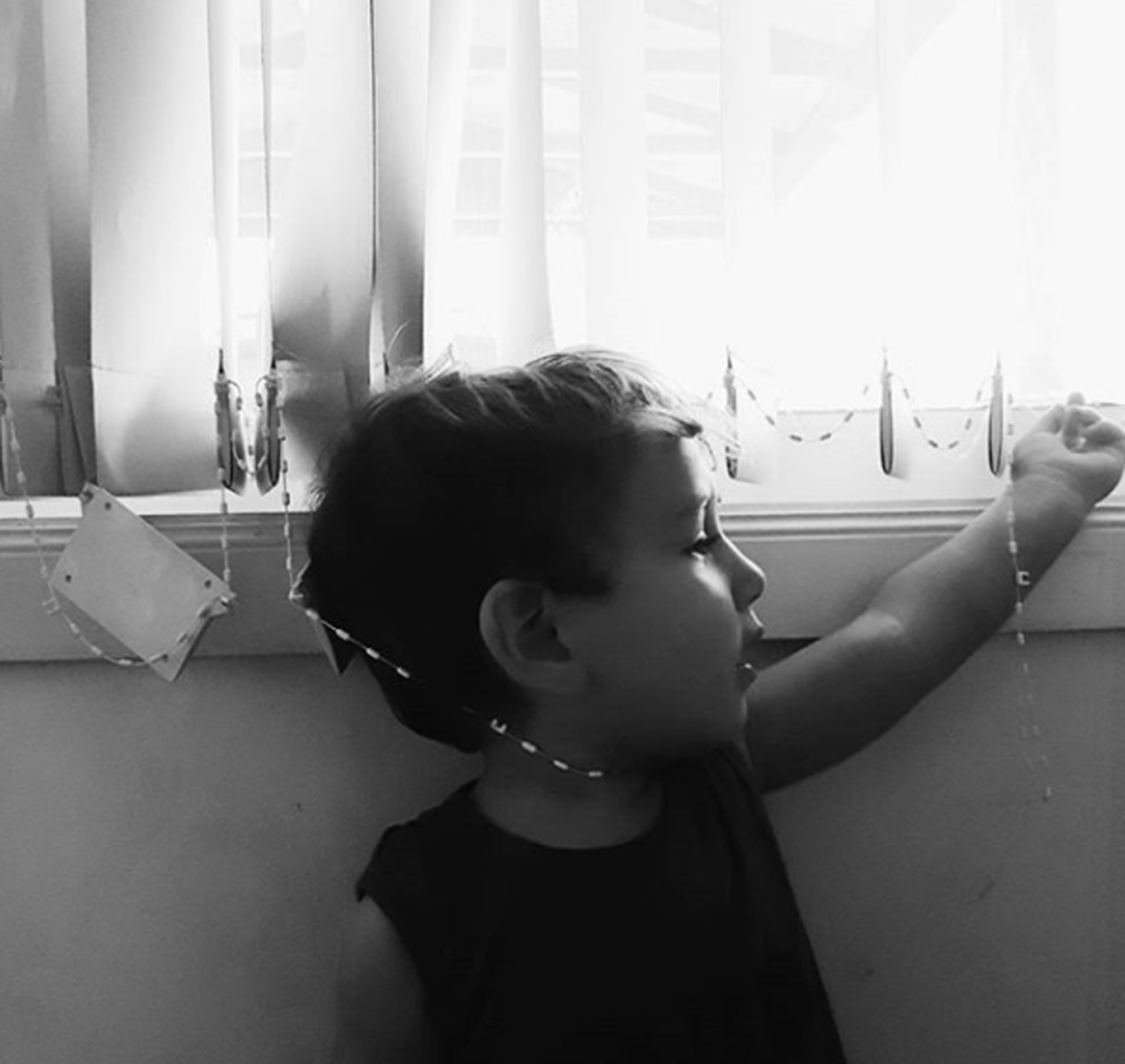 An Australian mom is sharing an important message about the dangers of blind cords after her 18-month-old got stuck in the vertical blinds in their home. Luckily for Stevie, blogger at My Tribe of Six, her story has a happy ending — her son wasn't harmed. Still, the mom is using her near-tragic experience as a way to educate parents and hopefully prevent something awful from happening to another child.
"WARNING: I ummed and ahhhed whether to even post this because you know, another major mum fail this week that could have killed him . . . just another thing to criticize another mother, but maybe it's more important than me and what you think," the mom starts in a post to Instagram, which accompanies photos of her son post-incident. She recreated the scenario with the sole purpose of illustrating the potential danger ("These photos were taken after what happened, before I removed the cords from our vertical blinds. To show how dangerous they are," Stevie wrote).
Earlier this week while I was folding the washing, he was playing next to the window, within my view, only two meters away (if that). Next thing I know, I hear him start to quietly cry my name, "Mamma." I looked up from the washing pile and see him caught in the cords, with them wrapped around his neck. I immediately jump up as fast as I can and untangle him.

We often read and hear about how the the cords on our blinds should be secured tightly to the frame work . . . and mine are! With safety tags attached and all. But these cords along the bottom are clearly a major oversight . . . I would never have given it a second thought if I had not seen what could have seriously hurt him . . . Please, check your vertical blinds if you have them on windows above floor length and little ones in your home.
Stevie's son was only stuck in the cords – they were wrapped around his neck but he thankfully wasn't choking – but please let her story serve as a reminder to be diligent when baby- and kid-proofing your home.