Costs to Consider Before Buying a Home
6 Unexpected Costs to Consider If You're Thinking About Buying a Home
Buying a home comes with so many different considerations — what neighborhood do I want to be in? How much space do I need? How much can I afford to spend on a down payment? But perhaps the most important aspect to nail down (or at least feel comfortable about) is whether or not you have enough available funds to cover all those future costs that come with owning a home.
In fact, according to a study we conducted alongside Rocket Mortgage®, over half the women we surveyed listed unexpected costs and fees as their main concern when thinking about buying a home. So to outline some of the most common costs you should prepare for — and give tips on how to budget so you can afford them — we turned to Rocket Mortgage Executive Vice President of Purchase Katie Barish.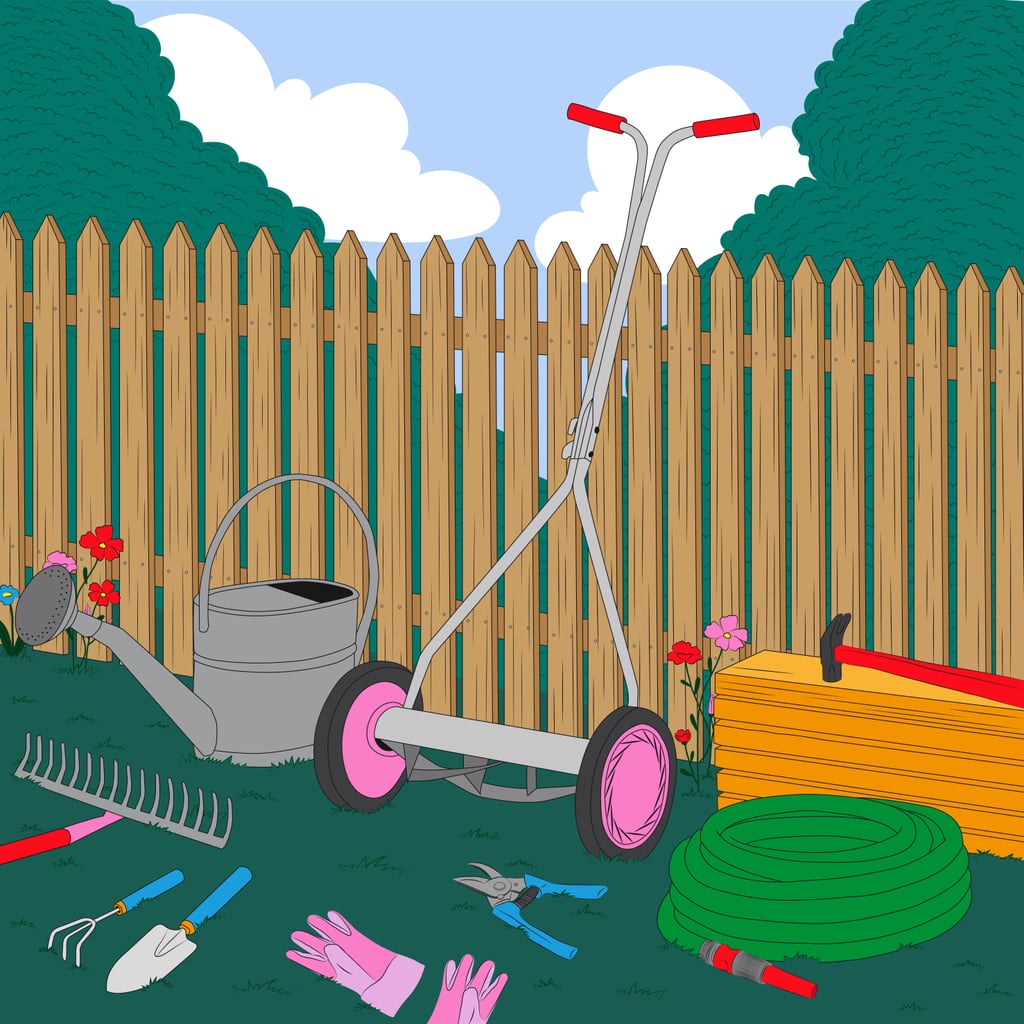 Planning Your Budget
To start us off on a confident foot, Barish explained how to think about your budget when getting into the homeownership game. "It's important to have a realistic expectation around what it will cost to maintain a home when deciding if now is the time to buy," she said. "It's easy to underestimate costs as in a rent situation, your landlord is typically handling the bulk of repairs and general home maintenance. However, when you take on a home of your own, you'll need to plan for regular home checkups, lawn maintenance, and the occasional appliance repair."

If you decide to buy a condo, Barish noted that while you may not need to handle repairs on the exterior of the home yourself, you will need to plan for a monthly condo association fee, which can run into the hundreds of dollars per month.
Barish explained that a general rule of thumb is to set aside at least 1 percent of the home's purchase price or value each year for home maintenance. However, you should think about adjusting that percentage based on the age of the home, and take into account any cosmetic updates you may want to make upon moving in. For example, if the home is a little older, you may want to budget closer to 2 percent, and if you have, say, a lot of painting to do or are looking at new appliances for a kitchen refresh, 3 percent may be a better number for the first few years.
The typical expenses of maintaining a home range from the small (paint and furnace filters) to large (appliance or HVAC repair/replacement, a new roof, or a kitchen remodel) — here are the most common costs to consider when you buy a home.
Lawn and Yard Maintenance
"Yard maintenance will sneak up on you," Barish said, "and it's usually one of the first things a new homeowner will need to tackle in the first few weeks of moving in. If you live in a city or state with grass, you'll need a lawnmower or you'll need to hire someone that can mow your yard for you." Things like a lawnmower, hoses, rakes, and other gardening tools can start to add up. Once you obtain the tools to maintain your yard however, the cost is fairly minimal on a monthly basis.
You should also remember that if you're watering your lawn during the summer, or year-round for some places, your water bills will likely increase. Not to mention that if you fail to maintain your yard, you could be subject to fines from your local municipality.
Aging Appliances
When you first buy a home, it's critical to understand how old the core appliances are — this will give you a better frame of reference for when you may need to repair or replace.
Air-conditioning units under normal use in an average climate can last 10 to 15 years if maintained properly. A furnace may last 15 to 20 years, and water heaters could last 10 to 20 years. If you are nearing the end of the lifespan for these systems when you buy a home, the expense could add up quickly — new AC units or HVAC system, furnace, water heater, and washing machine and dryer can cost thousands of dollars.
Barish said that it may make sense to consider purchasing a home warranty to help offset these costs, not to mention paying attention to proper care and maintenance like regularly replacing filters, and having annual inspections and cleanings.
Filters, Filters, and More Filters
"Everything has a filter these days!" Barish said. "That reverse osmosis system under your kitchen sink? Two to three filters. Your water in the fridge? That's a filter. You may even have a whole-house water filter. You definitely have a filter for your furnace or AC unit." She said that these filters usually need to be replaced every three to six months, and can run anywhere from $15 for the refrigerator filter to $80 for a water filter. Expect to change your HVAC filters more frequently if you have pets or live in a high-dust area like off of a dirt road. If you're not sure when a filter needs to be changed, you may need an expert to check safety levels on a regular basis.
Paint and Stain
Painting is one of the easiest ways to refresh a space, and it's also critical for maintaining exterior wood surfaces. If you're into the DIY life, you can save significant amounts of money by doing the painting on your own. Several gallons of paint will start to add up, depending on the company and quality you choose — and a typical bedroom will take two to three gallons of paint to complete. However, once you get the paint on the wall it can last years.
Barish noted that painting can also save thousands of dollars on cupboard renovations. "Yes, you can repaint those old wood cupboards!" she said. "Rather than tear out and replace, consider a fresh coat of paint in a color that suits your style."
Exterior wood surfaces such as a deck should be restained and sealed every two to three years to keep them in good repair, and exterior painted siding on a home should be repainted every seven to ten years depending on the climate to mitigate issues with rot.
Flooring
"Carpets may feel warm and inviting, but they hide pet dander, other allergens, and can break down over time," Barish said. "Wood, laminate, or vinyl planking floors may seem more durable but do require maintenance of their own over time. For example, wood floors can get scratched over time and may need to be refinished."
To prolong the life of your flooring, proper cleaning is critical, so make sure to factor cleaning costs into your plan depending on the type of floors you have.
Pest Control
Barish advises that your costs for pest control can vary depending on the climate you live in as well as what part of the country you are in. "If you are the type of person that prefers to keep the ants and spiders on the outside of your house, you may choose to invest in a pest control company," she said. "If you live in an area where termites are common, regular inspections and treatment may be necessary to preserve the integrity of any wood in the home. Although there are some treatment options you can buy yourself at the local hardware store for the typical ant and spider control, some areas are at higher risk for infestations and you may want to call in the pros." Barish said you should factor in about $200 to $500 per year for general pest control.
To help reduce any costs for getting rid of creepy crawlies and other pests, basic preventative measures can be taken. Patch up or screen any holes in the exterior of the home that could make for an easy entrance to the basement, crawlspace, or attic. "A squirrel or chipmunk does not need a big opening and they are known to chew wood, and bees are known to make hives out of the smallest gaps in your siding," Barish said. "Addressing these items before they become a problem can save hundreds or even thousands of dollars in damage over time."
Ready to start the home buying process? Head to Rocket Mortgage to learn more and apply for a mortgage.
Rocket Mortgage, LLC; NMLS #3030; www.NMLSConsumerAccess.org. Equal Housing Lender. Licensed in 50 states. For additional information please visit RocketMortgage.com.
Illustrations: Kine Andersen