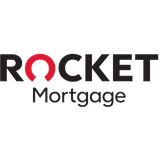 We teamed up with
Rocket Mortgage®
to help you make smart choices when starting the home-buying process.
When you're on your way to finding your dream home, there are many questions you need to ask yourself and those who are helping you along your journey. The first thing to consider is how much you'll be paying for your mortgage every month, which means you need to find a mortgage lender. You'll need to lean on your lender both during the home-buying process and well into the time you live there, so it's important that you choose the right lender for you. Keep reading to find out the most important questions you'll need to ask when looking for a mortgage lender so you can have the best possible home-buying experience.
What Kinds of Mortgages Do You Offer?
The first thing to think about is the type of mortgage you qualify for. Do a little research before meeting with lenders so you have an idea of what each one looks like. The most common type is a conventional fixed-rate mortgage, meaning you'll pay the same rate throughout the life of the loan. However, the longer the loan, the more interest you'll pay, so it's worth talking to the lender about different term options, like 15-, 20-, or 30-year lengths, and what the monthly payments for each would be.
You could potentially qualify for one of the government-backed loans. There are FHA loans, which are backed by the Federal Housing Administration; VA loans for veterans, active-duty service members, and their surviving spouses; and USDA loans, backed by the U.S. Department of Agriculture.
Play around with the Rocket Mortgage® Mortgage Calculator to help you narrow down your budget and figure out what your ideal mortgage rate would look like. You could also get in touch with one of their Home Loan Experts, who can answer any of your questions and give you a more accurate understanding of your home loan options based on your financial situation.
What Are Your Credit-Score Requirements?
Your credit score plays a big part in determining what your mortgage loan terms will be — it tells lenders how likely you are to be able to pay back the money you borrow. While it's true that the higher your credit score, the easier it is to get a mortgage loan, you should still be able to find ways to buy a home if you have a lower credit score.

It's important to ask your mortgage lender about credit qualifications early in the process since each lender will have different criteria for what they consider. If your credit score is on the higher end, you should also ask the lender if you qualify for any special offers or lower interest rates.
Do I Need to Make a Certain Amount of Money?
While there isn't a set number needed to buy a home, your income does come into play when thinking about what you can afford. You can expect your lender to look at all your sources of income when they're considering you for a loan, so it's important that you ask what types of streams of income they take into account when they calculate your total earning power. You'll also want to ask what you'll need to provide in order to prove your income; think: W-2s, pay stubs, and bank account information.
How Much Money Do I Need to Have For a Down Payment?
Down payments can vary a ton depending on the type of mortgage you get. For some loan types, you can buy a home by putting as little as three percent down*, and certain types of government-backed loans even allow you to get a mortgage with zero percent down. Just keep in mind that if you put down a larger down payment, you'll likely have a lower interest rate and you may not need to pay mortgage insurance. Plus, certain properties, like apartment buildings or condos, might require a higher down payment.
Ask your lender how much of a down payment you need to have at closing and talk to them about your options.
What Is the Interest Rate and APR?
The interest rate, along with many other factors, of course, helps determine how much you end up paying each month. It's determined by looking at a few different factors, including your credit score, the location of the home you purchase, the size of your down payment, and your loan type, term, and amount. You should also ask your mortgage lender about the annual percentage rate (APR), because it can be a little more comprehensive: it shows you the full cost of borrowing money since it includes both the interest rate and the fees that the lender charges to originate the loan.
Do You Offer Preapproval or Prequalification?
First things first: Preapproval and prequalification are two different processes. Ask your lender about the difference between the two so you can figure out which is right for you — the answer will depend on how serious you are about buying a home when you apply for the loan.
Here are the basic differences. A prequalification is used to give you an estimate of how big a loan you can get. The lender will ask questions about your income, credit score, and assets, but they don't verify any of this information. This means that the number you get during prequalification can easily change. It's kind of like a first-round interview, just to see where you might land.
Preapproval, on the other hand, does include verifications by the lender. They'll request official documents, including W-2s, bank statements, and tax returns, which allows your lender to give you an accurate mortgage loan amount. In most cases, you need to get preapproved before you make an offer on a property.
Do I Need an Escrow Account?
Without getting too deep into the nitty-gritty details, an escrow account is a type of savings account that holds money for prepaid property taxes and insurance premiums. They are typically set up during closing, and are often required for government-backed loans and optional for conventional loans. Ask your lender if you need one, and if the answer is yes, ask what options you have for paying for shortages, whether you can get a refund if you overpay, and how much money you'll need to hold in escrow.
How Much Will My Closing Costs Be?
Closing costs depend on a number of factors like where you live, your down payment, and the size of your property, and are usually around three to six percent of the total value of your loan. While you likely won't get a specific number up front, you can ask your lender about the average closing costs in your state, and which fees and inspections are required by law, which ones are optional, and which services you can choose for yourself.
Do You Offer Mortgage Points?
Mortgage points are an optional fee that you can pay at closing to "buy" a lower interest rate and save on the overall cost of the mortgage loan. The cost of each mortgage point is equal to one percent of your total loan. Mortgage points make the most sense for people who plan on living in their home for a long period of time, since these can help save a lot of money over the course of the loan term. Ask your lender if you should consider buying mortgage points and by how much each point would lower your interest rate. You should also ask what the maximum number of points you can buy is.
Is There a Prepayment Penalty?
If after you start paying off your mortgage you find you have more money than you initially thought, you may want to look into paying off your mortgage early, which could save you a lot of money in interest. The catch: not all mortgage lenders will let you do this, so it's a good idea to ask ahead of time.
If the lender does allow it, you should ask if there are any prepayment penalties, which are fees meant to dissuade borrowers from making extra payments on their loans, refinancing their loans at a lower rate, or selling their home before the loan is due. Prepayment penalties let lenders get back some of the money that they would have made off your loan had you continued to make monthly payments through the end of your loan term (Rocket Mortgage®, for example, has no prepayment penalties).
If your mortgage lender does charge prepayment penalties, make sure to ask how much they cost, since these fees often make it unprofitable to pay your loan off early.
*Product available on fixed-rate conventional products only. No FHA, VA or jumbo products. Additional restrictions and conditions may apply.
Quicken Loans, LLC; NMLS #3030; www.NMLSConsumerAccess.org. Equal Housing Lender. Licensed in 50 states. For additional information please visit RocketMortgage.comIllustrations by Florencia Fuertes