Alaska Airlines Employee Uniforms 2018
Fresh Off the Runway: Alaska Airlines Unveils an Elevated New Collection of Employee Uniforms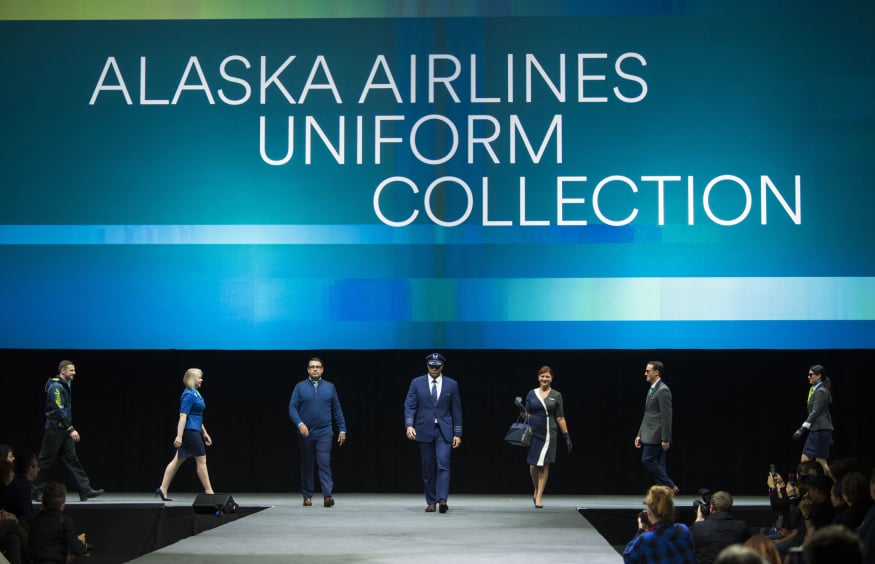 Image Source: Courtesy of Alaska Airlines
With the Alaska Airlines and Virgin America merger in full swing, it was most necessary to give the brand a refresh, right down to the employee uniforms. On Thursday, Jan. 18, POPSUGAR joined the airline and 2,000 of its employees inside the Alaska Seattle-Tacoma hangar for the big reveal of their new branded ensembles. Seattle fashion designer Luly Yang teamed up with Alaska Airlines to custom design a whole new collection and unveiled over 90 garments and accessories on the runway — the fashion runway, that is.
It was a big day for Alaska Airlines, as it marked the first major brand refresh they've done in 25 years. So 38 airline employees, from maintenance technicians to pilots, modeled the gear themselves. Though airline employees last received new uniforms back in 2011, they didn't check all of the boxes when it came down to the style — and more importantly, functionality — of the everyday workwear. But after two years of surveying thousands of employees, conducting focus groups, and attending worksite visits, Yang seems to have really nailed this one. The result was a collection that was neither more Virgin America or more Alaska Airlines, but a fresh look that the new, united Alaska will be known for.
"It was a melding of the two to create this West Coast-modern vibe that's fresh and pops of color; nice energy that's classic yet modern," Sangita Woerner, Alaska Airlines' vice president of marketing, told POPSUGAR. "[Our uniforms] definitely needed to be more modernized, a little bit fresher, and better fitting, which I think Luly's done a fantastic job of doing."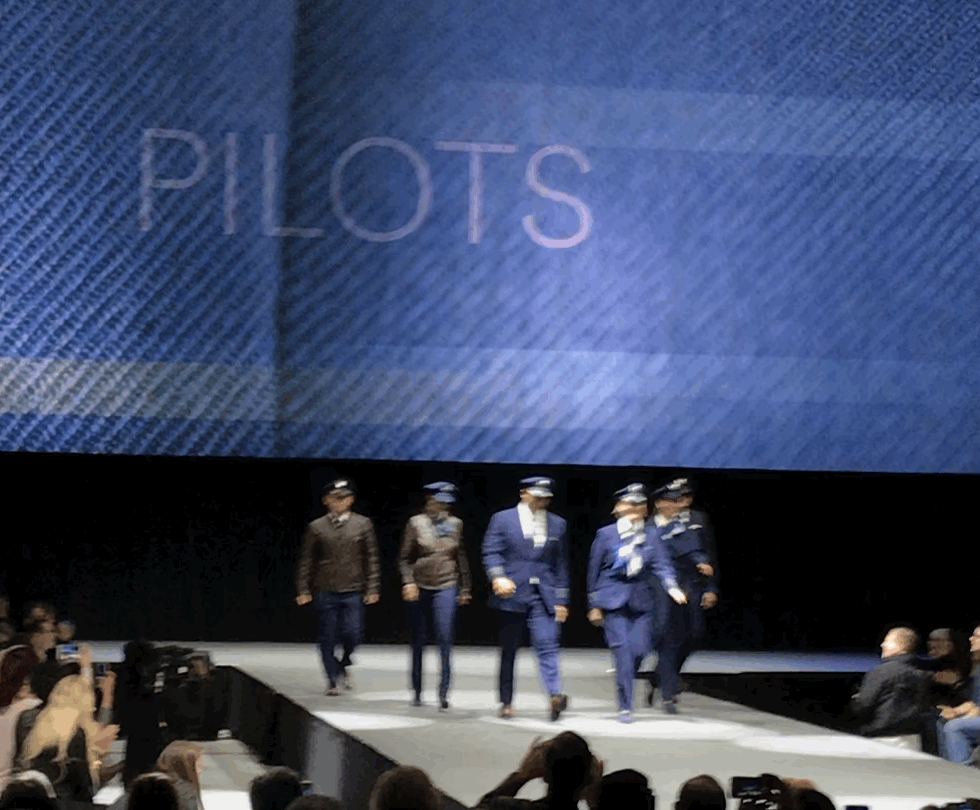 Image Source: POPSUGAR Photography / Nicole Yi
As the model employees confidently showed off their new uniforms — which will continue to be wear-tested for the next 60 days before making final improvements — it was obvious which pieces were the crowd favorites. The navy, waterproof trench coats (to be worn by all employees) and the brown leather pilot jackets looked amazingly chic — so much so that I wanted to personally take them home after the show. But the one added feature that had the whole room roaring? Pockets. According to Woerner, one of the most demanded requests from employees were more pockets.
"What Luly did was she got down to that level of detail and was really smart about where she placed those pockets to make sure they were superusable," Woerner told us.
New pockets were incorporated into the design of each piece, including dresses, to fit larger devices, tools, pens, baggage tags, and other common items. Yang made sure that shirts stayed tucked when employees reached up (another popular comment), allowed enough stretch in the waistband for pilots to sit comfortably in the cockpit for long periods of time, and more. She truly thought of everything when it comes to utility, and it didn't hurt that the employees looked stylish, as well. Keeping everyone's feedback in mind was also one of the most difficult parts about designing this collection.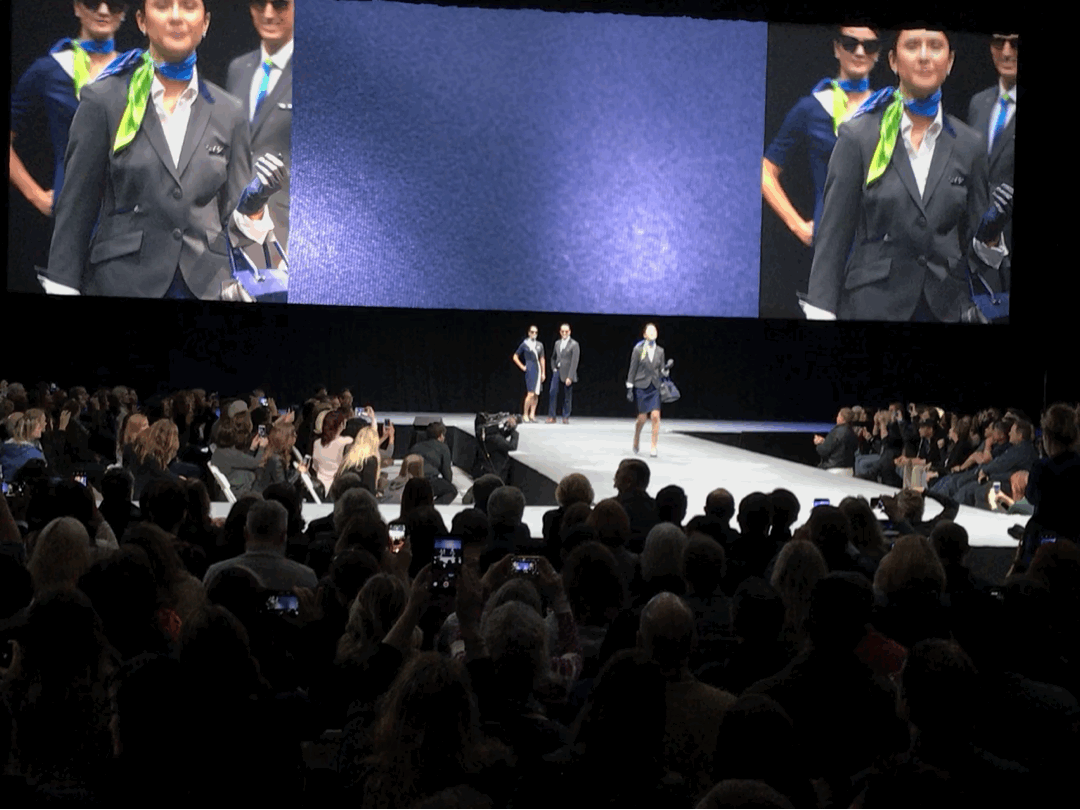 Image Source: POPSUGAR Photography / Nicole Yi
"The most challenging part was taking input from so many voices, so many opinions — they have 13 different work groups with different job functions, and we had to make that all work into a cohesive way," Yang told POPSUGAR.
A total of 130 employees have been wear-testing the line to make sure it's practical across jobs. In addition to making sure the uniforms looked fantastic, Alaska Airlines also partnered with Unisync and OEKO-TEX to ensure that every garment receives the highest certification in safety and quality.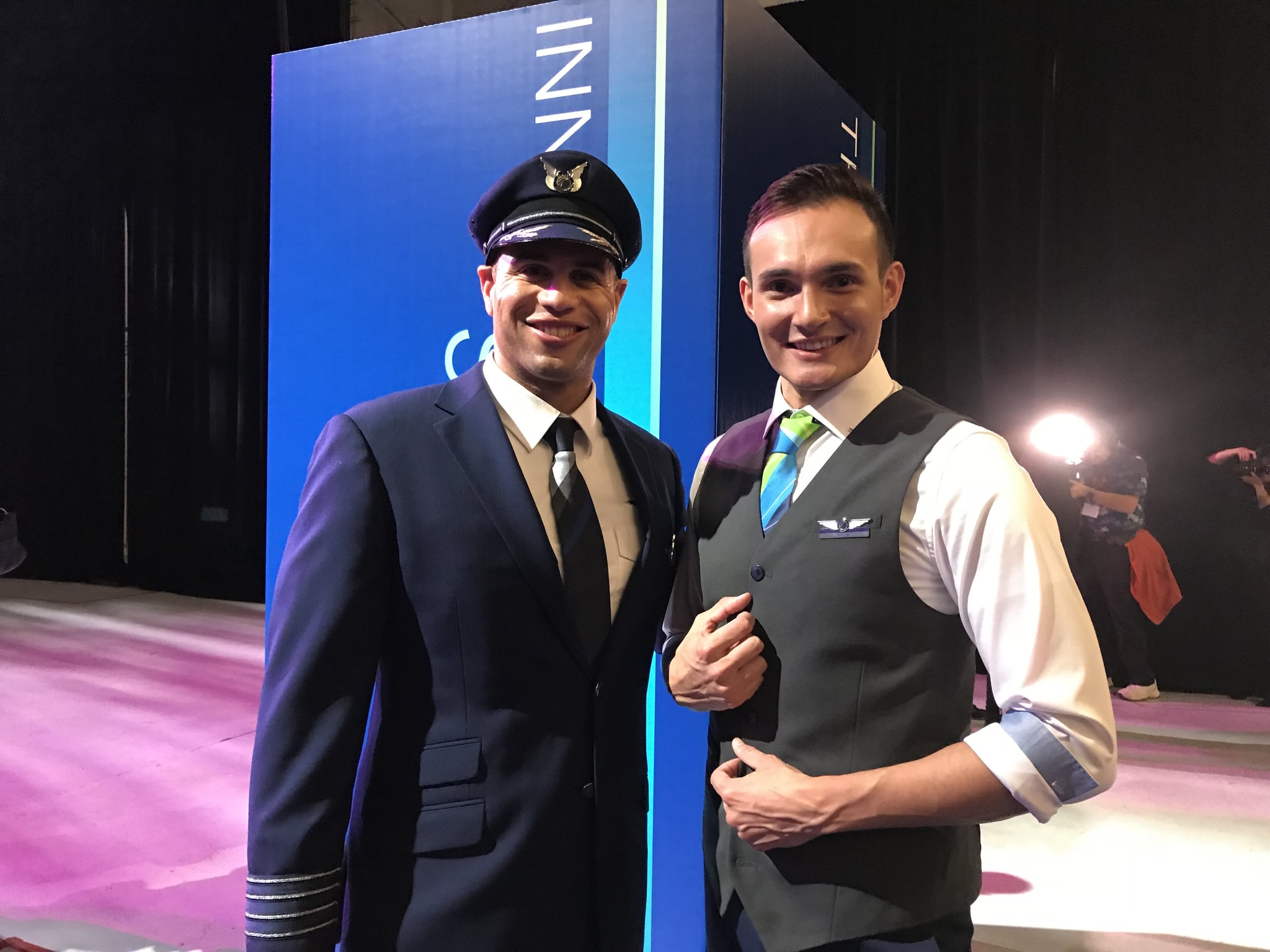 Air pilot JP Wilson (left) and flight attendant Justin Fitzgerald (right)Image Source: POPSUGAR Photography / Nicole Yi
After the show, I got to see and appreciate all the aforementioned details up close. I spoke with a few of the model employees, who unanimously shared that comfort, movement, and quality were brought through this collection. Air pilot Sara Zieske loved the fact that she'd be able to sport a scarf instead of a tie, while flight attendant Justin Fitzgerald enjoyed how "comfortable and stylish" his uniform was.
Though all 19,000 Alaska Airlines, Virgin America, and Horizon Air employees won't be fully suited up in their new gear until the end of 2019, Alaska is keeping busy with plenty of other updates in the interim. Within the next two years, the airline is aiming to really step up their brand presence and take over California in addition to the already secured Pacific Northwest region.
"I think the next major milestone will be when we hit this threshold level of awareness and preference up and down the West Coast," Woerner told us. "Once people know who Alaska is, understand why we're different than other carriers out there, and they start to know that we're about service, we're about great fares and great value, and we have this West Coast vibe — if we can land that in the next couple years, that'll be the milestone.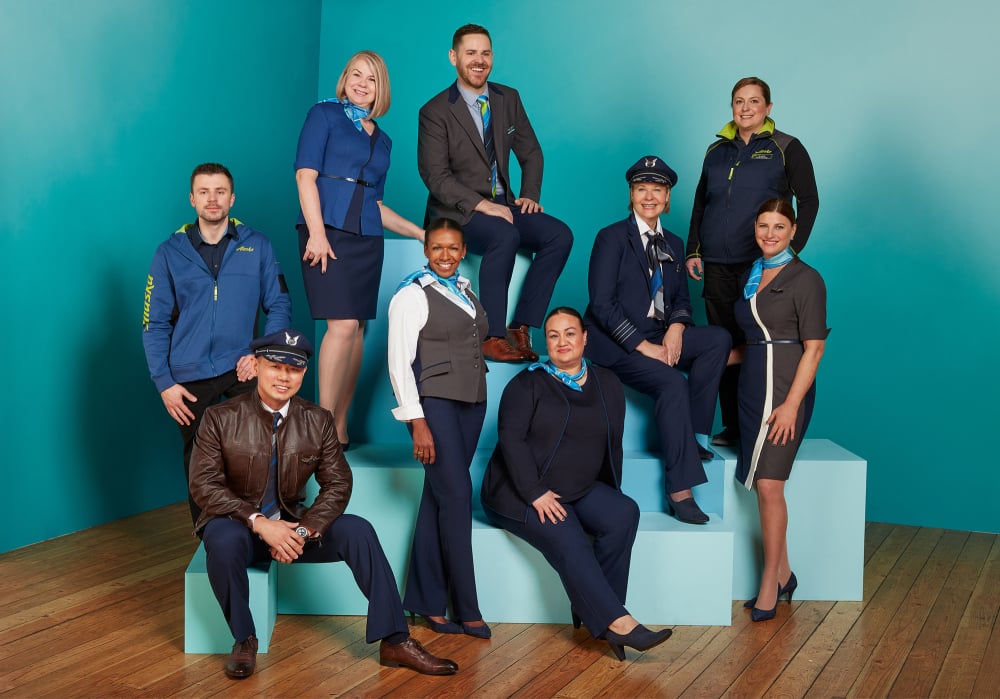 Image Source: Courtesy of Alaska Airlines