Are American-Made Clothes More Expensive?
Would You Pay a Little Extra For American-Made Clothes? Here's Your Test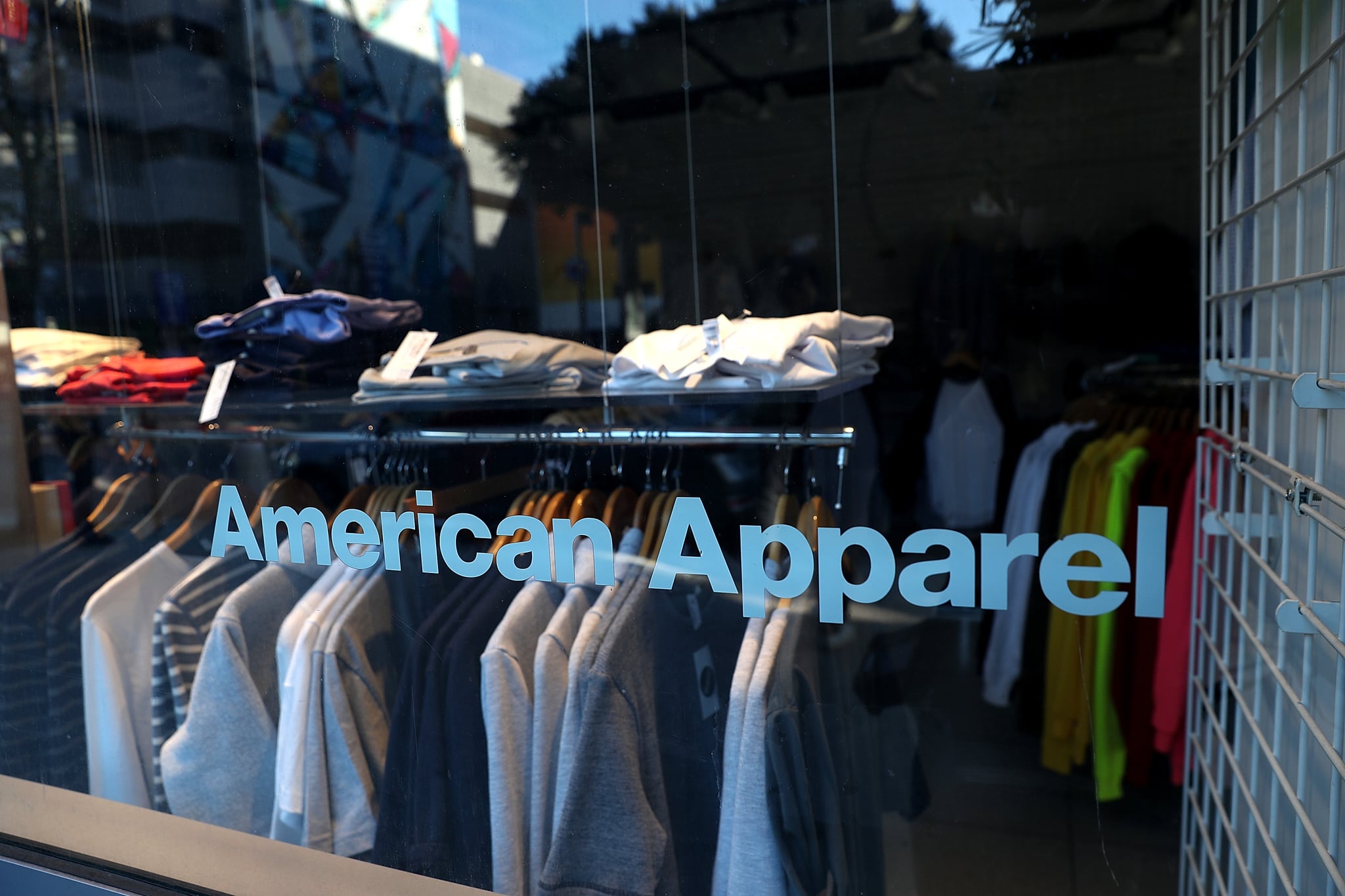 After American Apparel filed for bankruptcy in 2015, it spent a year gradually shutting down operations. Shortly thereafter, however, the hip clothing company was acquired by Gildan Activewear. Now, after a long hiatus, American Apparel has finally relaunched its website with an incredibly powerful capsule collection.
The e-commerce site currently gives shoppers two versions of the same eight clothing items. One version is made the United States, while the other is made overseas. As the website states, "Both are sweatshop free, identical in quality, different in price." With each item, the globally made version costs several dollars less. For example, the American-made Fine Jersey Crewneck T-Shirt costs $22, while the globally made version costs $18.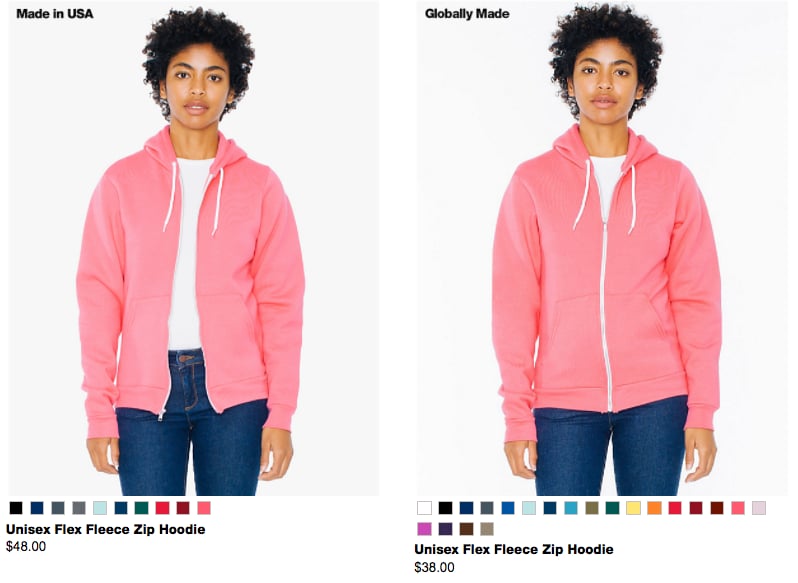 The Made in USA Capsule Collection is essentially giving consumers the option to by locally made clothes. Gildan CEO Glenn Chamandy actually floated around the idea earlier this year in an interview with Bloomberg. He said, "There are consumers that really want 'made in USA,' so we're going to cater to those consumers," adding, "But there are consumers that didn't want to pay the actual price but they love the brand, so now they can also buy the brand."
American Apparel is upholding its strong anti-sweatshop stance, so the company isn't likely to judge consumers who choose to buy the globally made clothing items. Instead, they seem to be more invested in learning what consumers really want.