Art of Autism Created on iPad Exhibit Exclusive Interviews
How Artists With Autism Are Using Technology to Let Their Inner Creativity Shine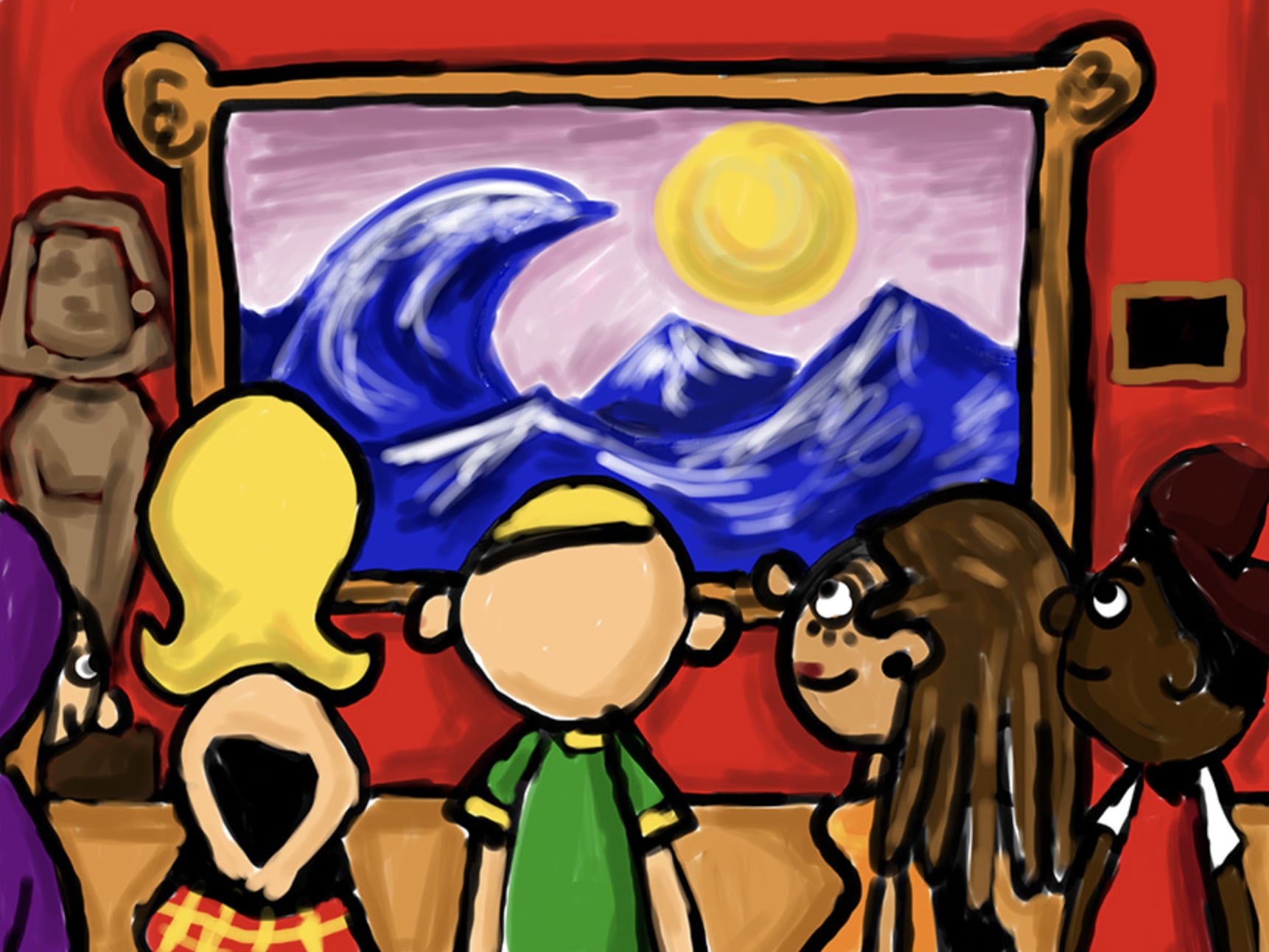 When Debra Muzikar and Keri Bowers started The Art of Autism, they had one mission in mind: to provide a platform for the amplification of (and collaboration between) artists on the autism spectrum. An author and film producer, respectively, both women also have children with autism, and when those children found their own talents in the arts, their moms did their best to provide them with the audience that their creations so richly deserved. Knowing that not everyone has the ability to leverage their own visibility into a spotlight for their children, they formed a partnership — one that quickly turned into a website that hosted art and later evolved into the written word as well. Now, the website serves as a beacon of hope and passion, an inspiration for all those who want their voices to be seen and heard.
"The success we've experienced has been through the steady posting of art and blogs for the last seven years," Muzikar told POPSUGAR. "We have a strong internet presence. Much of our success is due to our focus on collaborative projects. We believe in partnering with like-minded organizations for the benefit of those we serve."
To celebrate Autism Acceptance Month, The Art of Autism partnered with Apple to create an exhibit called "Created on iPad," a showcase of digital masterpieces that artists across the country have been able to create as a result of having accessible technology that can and has changed lives. "Technology is critical for many on the autism spectrum," Muzikar noted, pointing out that some autistic people who have limits with speech are able to communicate in entirely new ways thanks to the many devices and systems they now have at their fingertips. But it's not just about the ability to create or communicate or gain visibility that these innovations provide — it's about the sense of community. "Many people on the autism spectrum feel alone and isolated. Through social media, people can hook up with those who have similar interests," she added.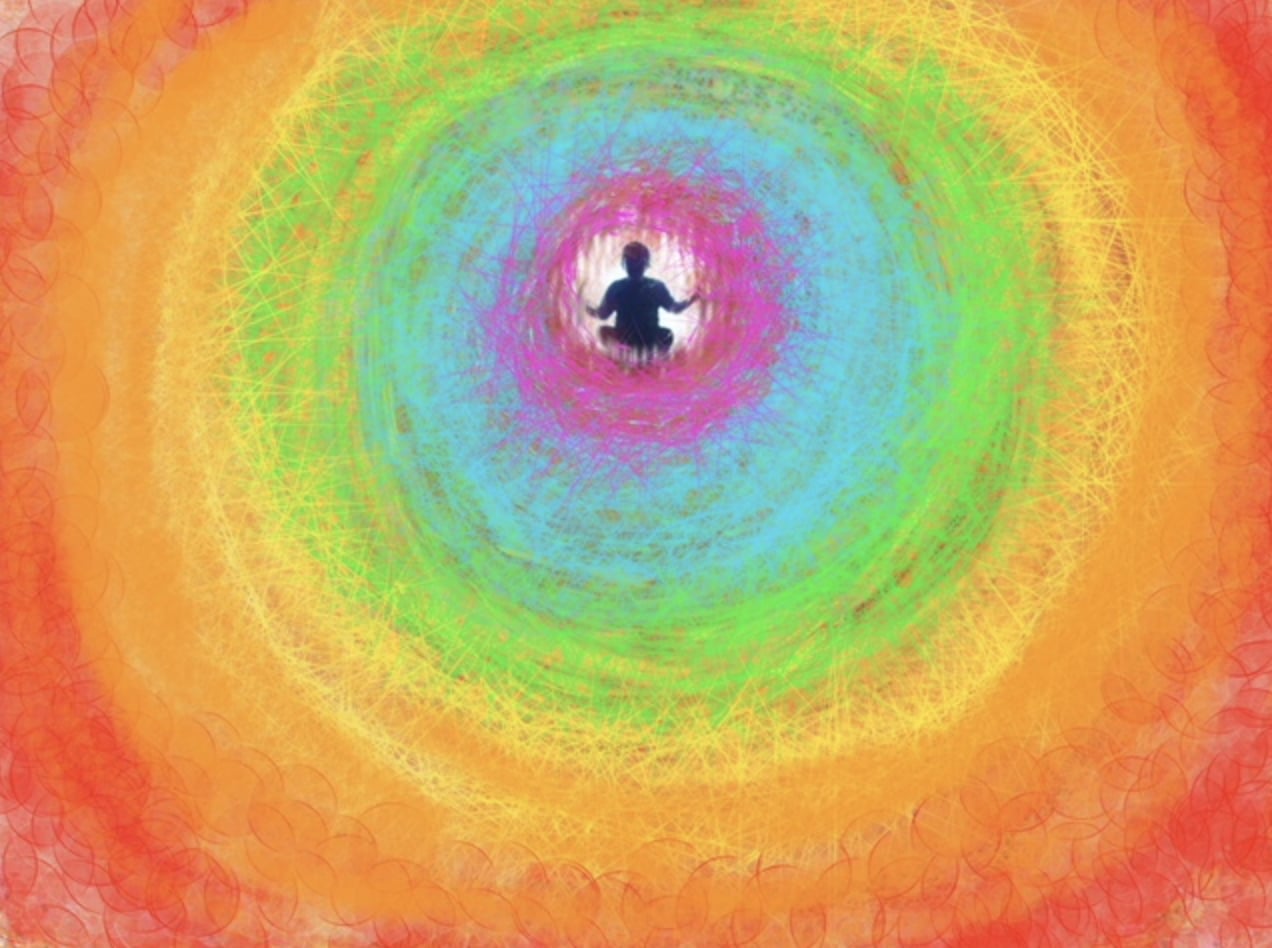 Above all, technology enables individuals with autism to create art in a way that no past generation has been able to — and in a way that feels natural. "Many younger artists have been brought up on iPads," Muzikar said. "It's a natural transition to create art using technology. The artists can mix colors easier [and] don't have to worry about clean-up and messes. Corrections are easier to make, and the iPads are portable. There is no limit to their creativity." And when POPSUGAR spoke to two artists who are featured in the Created on iPad exhibit, both individuals did indeed attribute the device with opening up a brand-new world of expression for their art.

"I began painting and drawing at the age of 3," Brooklyn-born Ronaldo Byrd told POPSUGAR. "I did not speak at an early age, but my mom noticed that I was attempting to draw in two dimensions at the age of 3. My artistic abilities also became noticeable in school and in different forums, whether I was required to draw or not. I painted and drew characters all the time. I also started developing my own characters at the age of 3, and I now have over 200 characters that I put and feature in my paintings."
"I draw my inspiration from people and the world. I see the world full of bold colors, and I am fascinated by our differences that make us all special and unique human beings," he added. "My inspiration also comes from the fact that everyone in the world has something special to offer, no matter their race, color, religion, or disability. There is beauty in everything I see, and my hope is that the world can see beauty and acceptance through my eyes."
For Byrd, adding technology to that equation — he received a device as part of the project — has made a huge difference for the way he approaches his art. "It's given me more of an opportunity to be creative because I can paint my ideas immediately, and I don't have to wait until I get home to paint, draw, or develop a new character. I have all my paints, brush, and my imagination at my fingertips," he noted.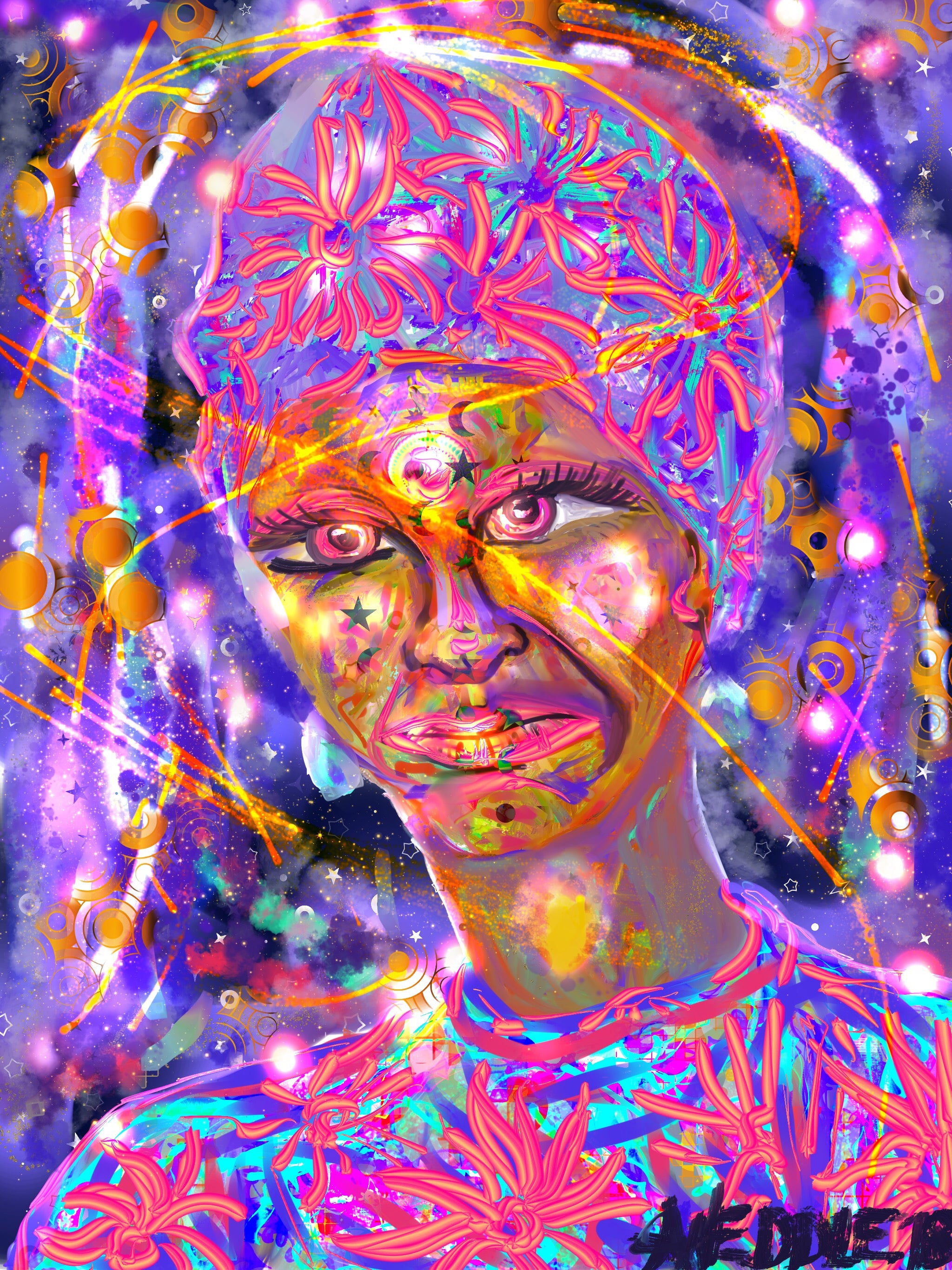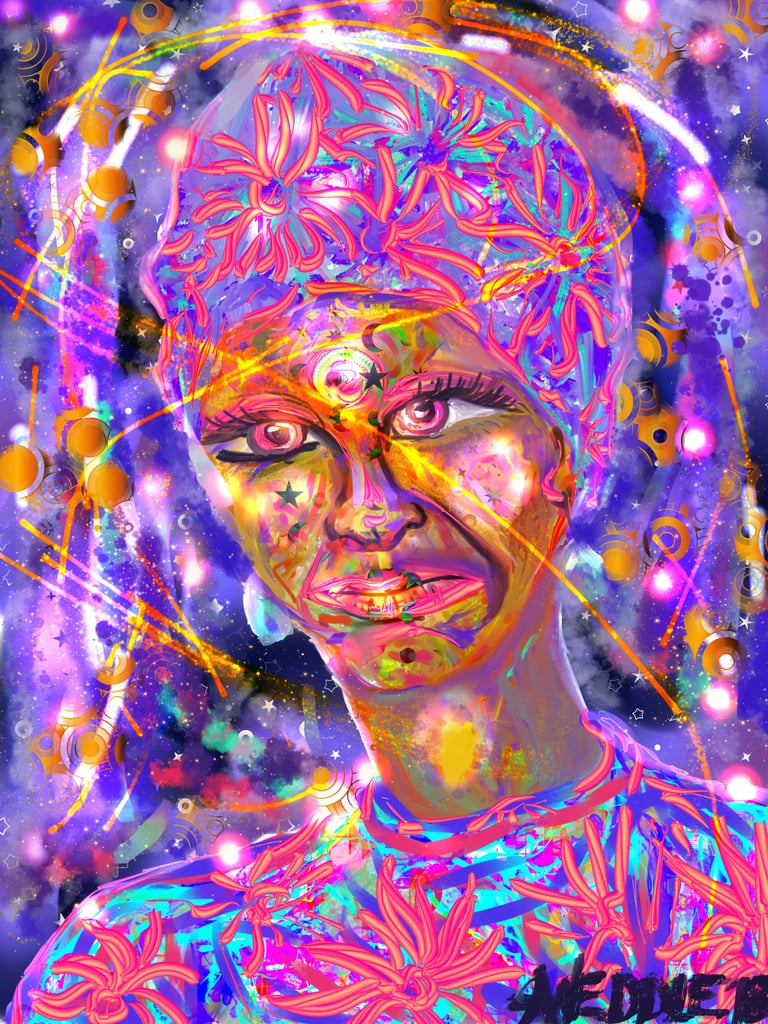 San Antonio, TX-based artist Angela Weddle — who has Asperger's syndrome, cerebral palsy, and fibromyalgia — says that while there are a number of articles in existence about the usefulness of technology for autistic individuals, having an iPad has enabled her to champion the digital art that she creates, demolishing the obstacles she once faced with people who felt that digital art was not "real art."

"Because people can see me draw or paint right on the screen with the Apple Pencil, they see my choices and thinking," she told POPSUGAR. "They see me create something from scratch. They know the possibility exists now, whereas before they assumed everything was a filter and no personal visual intelligence was used. I can let them try it. They can feel the connection being made in their brain, as with pencil and paper."

"If you don't have space for certain materials or are allergic to the smell of oil paint or have sensory issues touching glue, like I do — or chalk, etc. — it doesn't matter because you can still use all of those materials, but in a way that you can control. And there are materials and methods that belong to the digital realm only. Every piece is as much work as play digitally for me, and I feel that keeps things fresh and exciting," she added.

Both Byrd and Weddle began their artistic careers by drawing and painting, but each noted that they think that digital art will play a big role in their artistic processes going forward. "I can combine different media in ways that might have physical or chemical limitations in traditional media," Weddle said. "I find myself without those limitations and thinking in new ways and creating in new ways."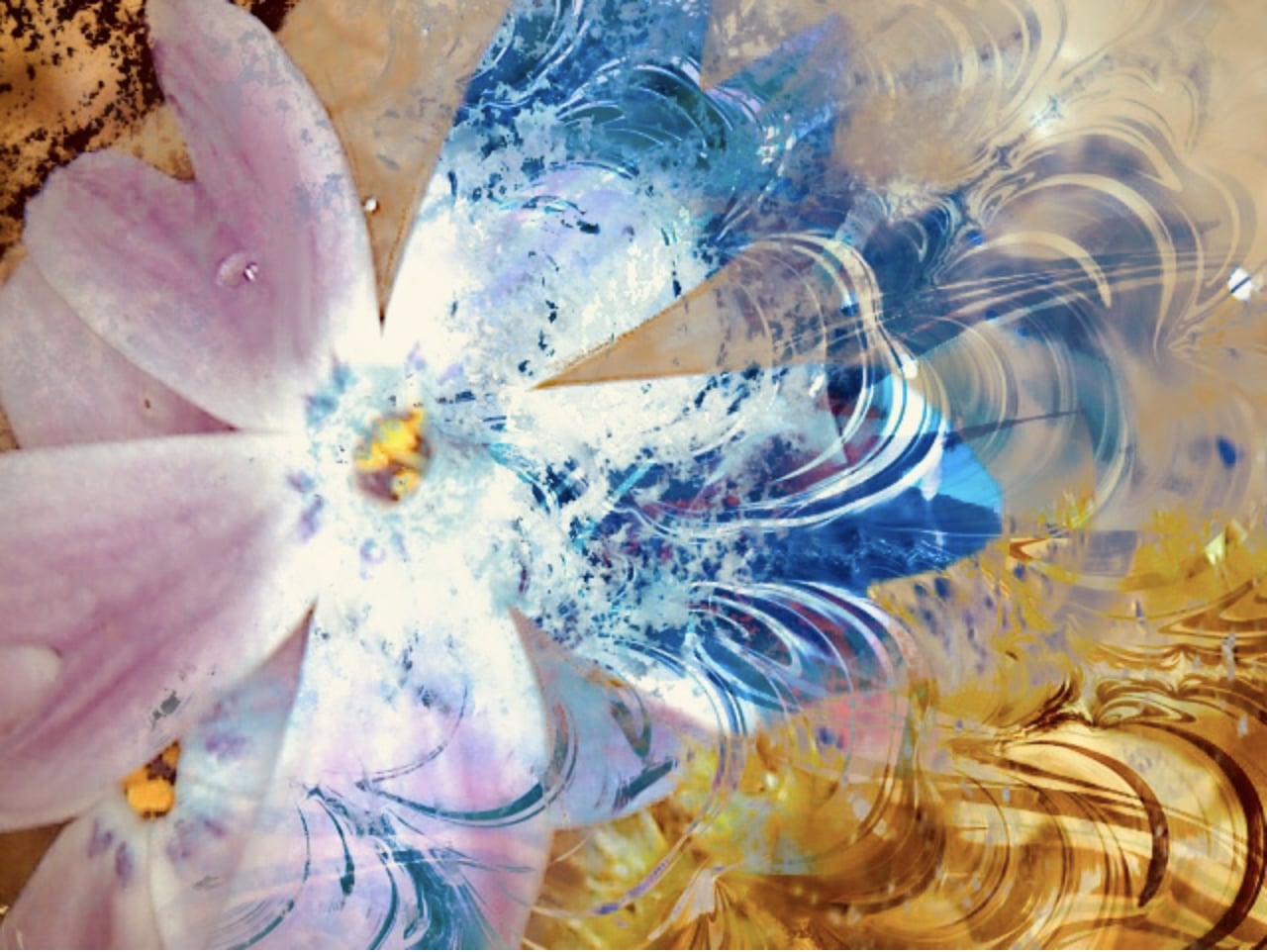 While the Created on iPad exhibit is an incredible example of brilliant talent getting a spotlight that they very much deserve, it's also just one example of the many, many outlets that The Art of Autism is providing for young artists across the county. The heartfelt work that goes into each and every decision that the founders make is palpable when browsing through the site's many pages, and the stories that are told by the creators are those of astounding boundaries being shattered and true talent and desire being realized. And at the end of the day, it's clear that the lives being touched are changing for the better in ways that perhaps before were not well understood.
Ultimately, art is the one thing that can transcend above all. And that's what The Art of Autism is doing: bringing young people together and raising them up, one digital work of art at a time.
Check out the full Created on iPad exhibit on The Art of Autism.
Image Sources: Ronaldo Byrd, Kimberly Gerry-Tucker, Angela Weddle and Wen of Zen