Barack Obama on Trump and Twitter at New Delhi Summit 2017
Obama Diplomatically Advises Trump to Stop Rage-Tweeting: "Think Before You Tweet"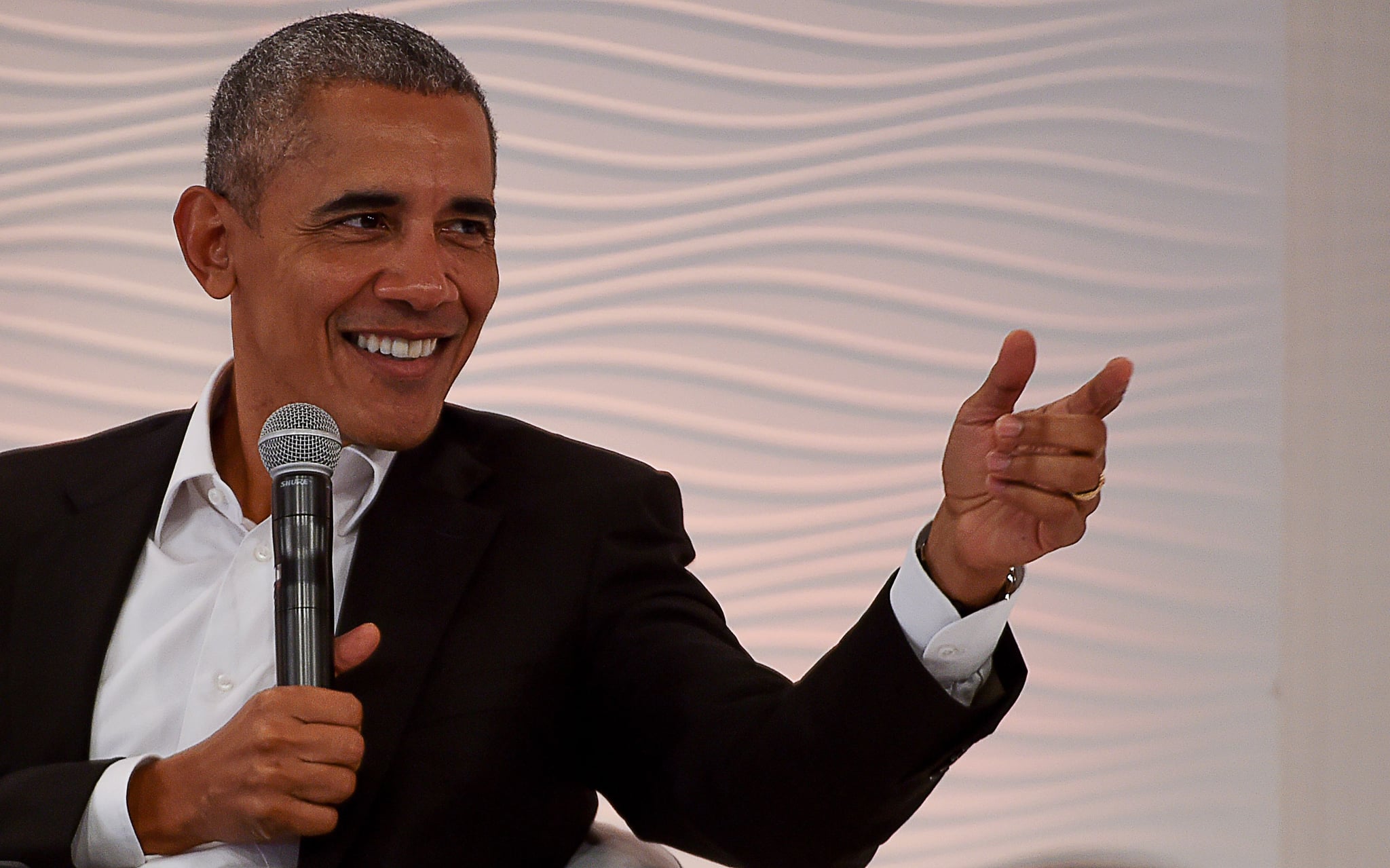 On Dec. 1, Barack Obama spoke at the Hindustan Times Leader Summit. Prior to an on-stage discussion with journalist Karan Thapar, Obama gave a speech about technology, US-India relations, and the time he spent in India during his presidency. Of course, the meeting was not free from a subtle mention about the current president.
As the conversation shifted onto the topic of technology — beginning at 1:33 in the video below — Thapar mentioned how certain politicians have taken to tweeting their thoughts at all times. "I've noticed," Obama said. Of that particular use of technology, Obama said, "We're just beginning to understand what some of the inherent or built-in challenges exist within these new technology," adding, "It leads to a lot of snap judgments."
"Another tendency that we see is the degree to which these new technologies can create information silos," Obama elaborated. "In the United States right now . . . those who watch Fox News and those who read The New York Times occupy completely different realities. If I watched Fox News, I wouldn't vote for me! There's this unrecognizable character . . . he's just portrayed in these weird ways!"
Bringing the conversation back to the issue of Twitter, Obama said, "Look, I've got 100 million Twitter followers. I actually have more than other people who use it more often." (It should be noted that Trump has 43.8 million followers.) He continued, "I think it is important to be mindful about both the power of these tools but also their limits."
Earlier in the week, Michelle Obama spoke about self-control and social media at an event in Canada. When asked who she might have had in mind, the former president said, "Well, it wasn't me because I do spell-check," adding, "I think she was just giving general advice . . . Think before you speak, think before you tweet. Same principle." If only it were that simple, right?