Bernie Sanders Wins Alaska, Hawaii, Washington Caucuses
Bernie Sanders's Big Wins Represent a Different Kind of Victory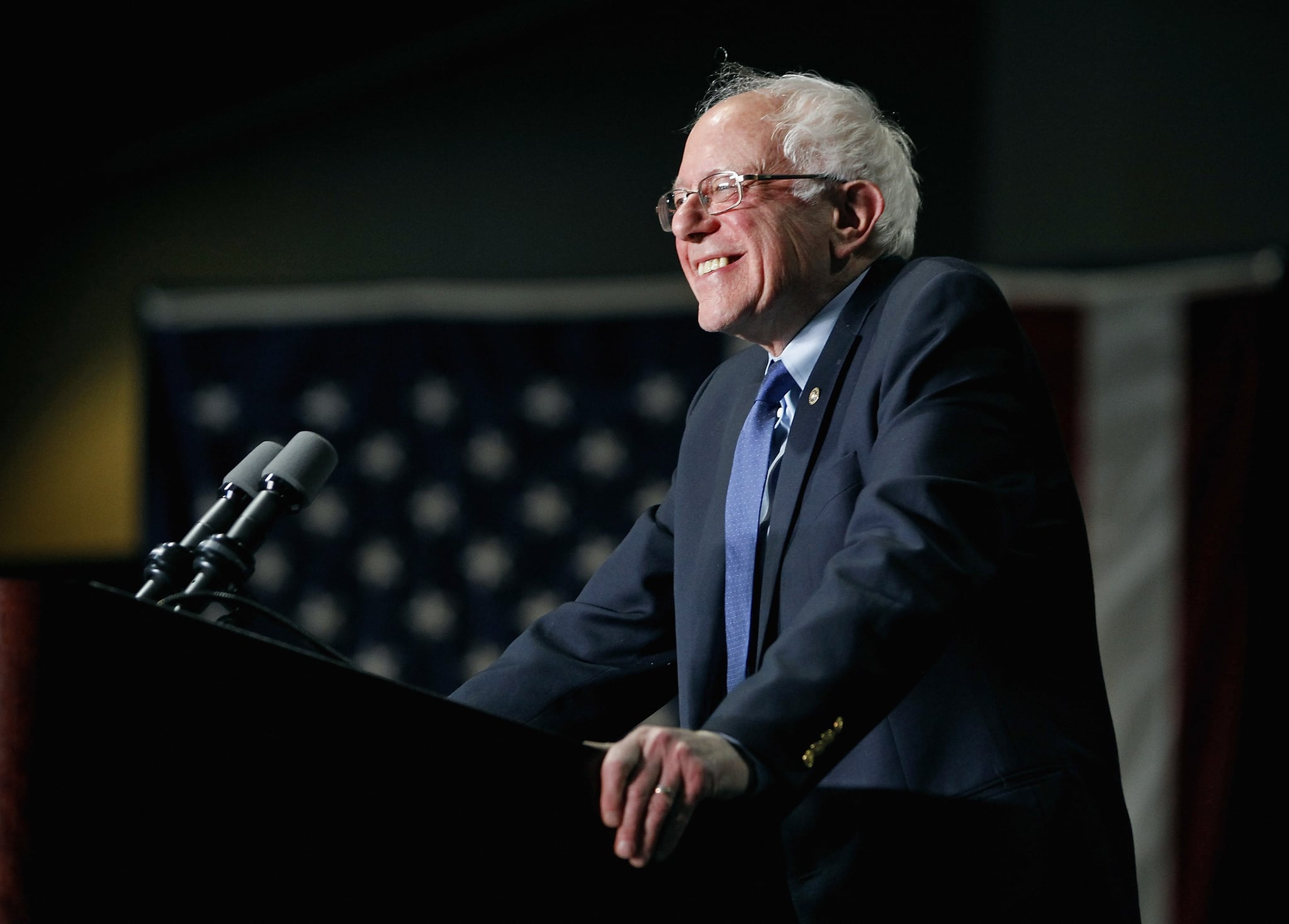 On Saturday, the Democrats hosted caucuses in Alaska, Hawaii, and Washington state. Bernie Sanders won big against Hillary Clinton, giving his campaign a much-needed boost. Check out everything else you need to know.

Here's what happened:
Sanders swept all three contests by huge margins. He took more than 70 percent of the vote in each state, according to the Associated Press.
Washington was the biggest state to watch with 101 delegates up for grabs.
Following these results, Sanders now has 975 delegates, while Clinton has 1,243 out of the 2,383 needed to win the party nomination. (This count does not include superdelegates, many of whom have pledged to vote for Clinton but can still change their minds.)
Here's what it means:
Sanders's victories are indeed significant to his campaign, but the math is still against him. He would have to win by record margins in the remaining contests to catch up to Clinton's lead.
At this point, his wins might represent a different kind of victory. "For all practical purposes, winning states like these are talking points for Sanders," Dan Schnur, director of the Jesse M. Unruh Institute of Politics at the University of Southern California, told CNN after Saturday's results. "But for what he's after at this point, talking points might be good enough. In other words, winning Alaska and Hawaii isn't going to keep Clinton from getting the nomination, but it keeps his supporters enthused; it keeps the money coming in; and allows him to continue having a platform."
Here's how he responded:
"We knew things were going to improve as we headed West," Sanders said at a packed rally in Madison, WI. "We are making significant inroads in Secretary Clinton's lead. With your support coming here in Wisconsin, we have a path toward victory." He also added, "So don't let anyone tell you we can't win the nomination, or win the general election. We're going to do both of those things."
Here's what's next:
There will be a Wisconsin primary on April 5, a Wyoming Democratic caucus on April 9, and a New York primary on April 19 in Clinton's home state. Follow along with all of our election coverage here.