Best Fuji Instax Camera 2017
Fujifilm Instax Mini Vs. Instax Square: Here's Which 1 You Should Get This Holiday Season
I've always preferred film to digital. I started with Kodak disposables, graduated to a 35mm point and shoot, and worked my way up to my first instant camera, the Polaroid i-Zone (remember those?!). But it wasn't until post-MySpace era that I rediscovered my love for prints and got a Polaroid 600. By this time, Polaroid cameras and film were already going extinct, and the search for reasonably priced packs was getting slimmer with every year. It was also around this time when Fujifilm Instax cameras were regaining popularity as an alternative to vintage Polaroids, and I got the Fujifilm Instax 210. Though the original instant camera has resurfaced since, I've stuck with Fuji over the years; at first for easily accessible and affordable film, and now, for its small size.
Now, with so many Fuji Instax cameras to choose from, it's difficult to decide on just one. To help you out, I've tested one of the most popular varieties, the Instax Mini 9, against the newest addition to the Fuji family, the Instax Square SQ10, to help you figure out which one's best for you.
Instax Mini 9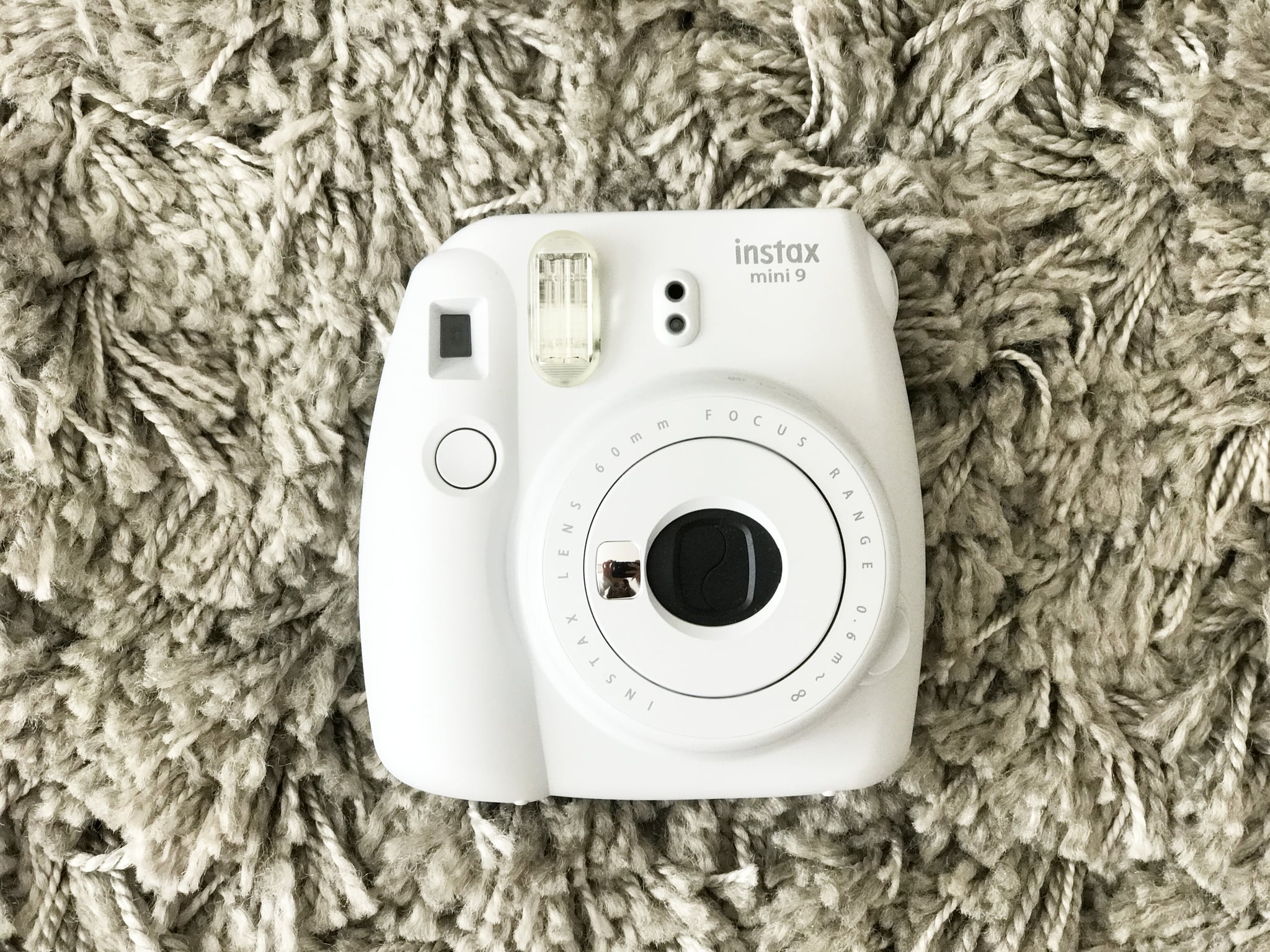 Size: 4.6 in x 4.7 in / 10.83 oz
Colors: Cobalt Blue, Ice Blue, Flamingo Pink, Lime Green, and Smoky White
Photo Size: 62 x 46mm
Price: $69 (or available on Amazon for $56)
Pros: What I love most about the Mini 9 is that it's lightweight and can easily be taken on the go in a small backpack. Despite its small size and reasonable price point, it can take beautiful photos when used correctly. It produces clear, quality prints that still maintain enough grain to give that Polaroid feel.
Cons: Getting used to how the camera photographs in terms of lighting requires a bit of a learning curve. Though it has a manual switching system with an LED indicator that suggests the best exposure setting, it's not always the most accurate. It's great in ideal lighting conditions, but I've definitely had to struggle through some trial and error to figure out which control will produce the best photo in that particular setting. There's nothing more frustrating than looking at your developed prints to find them completely overexposed or pitch black. One feature that I also dislike most is the auto flash.
Instax Square SQ10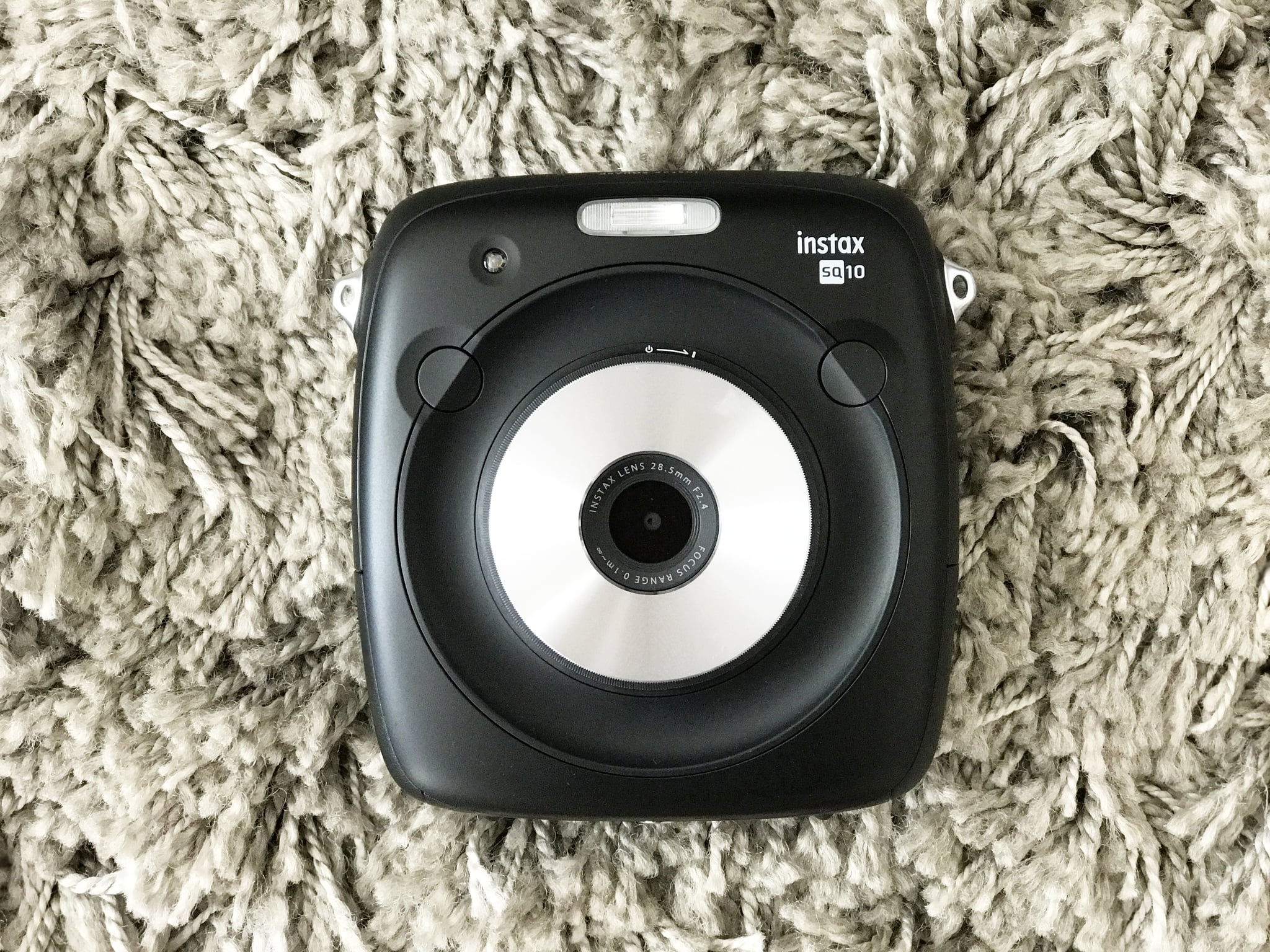 Size: 4.7 in x 5 in / 15.87 oz
Colors: black and white
Photo Size: 86 x 72mm
Price: $279 (or available on Amazon for $239)
Pros: Though slightly heavier than the Mini 9, the SQ10 is still easily portable. It's also a lot slimmer. I love how its rechargeable instead of powered by batteries and that as the first hybrid instant camera, it features both a manual- and auto-print setting. It's essentially a digital, instant camera (1920 x 1920 pixels) complete with an LCD screen on the back, built-in memory (holds up to 50 pictures without a memory card), playback options, and more. The best part about it being a hybrid is that you don't have to carry around developed photos with you because you can print them out later, and you know exactly what you're getting without having to waste film experimenting. Lastly, my favorite part is that its film size is more reminiscent of the classic Polaroid.
Cons: Its hybrid feature defeats the purpose of being an "instant" camera. Even though every photo won't turn out perfectly with the Mini 9, that's also half the fun of it! It's more real and in the moment. Yes, the SQ10's auto-print setting does allow you to capture and print on the spot, but it's also a different shooting experience when you have to look at an LED screen versus through the lens. Plus, the fact that you're able to brighten and filter photos before printing makes the manual function pretty tempting.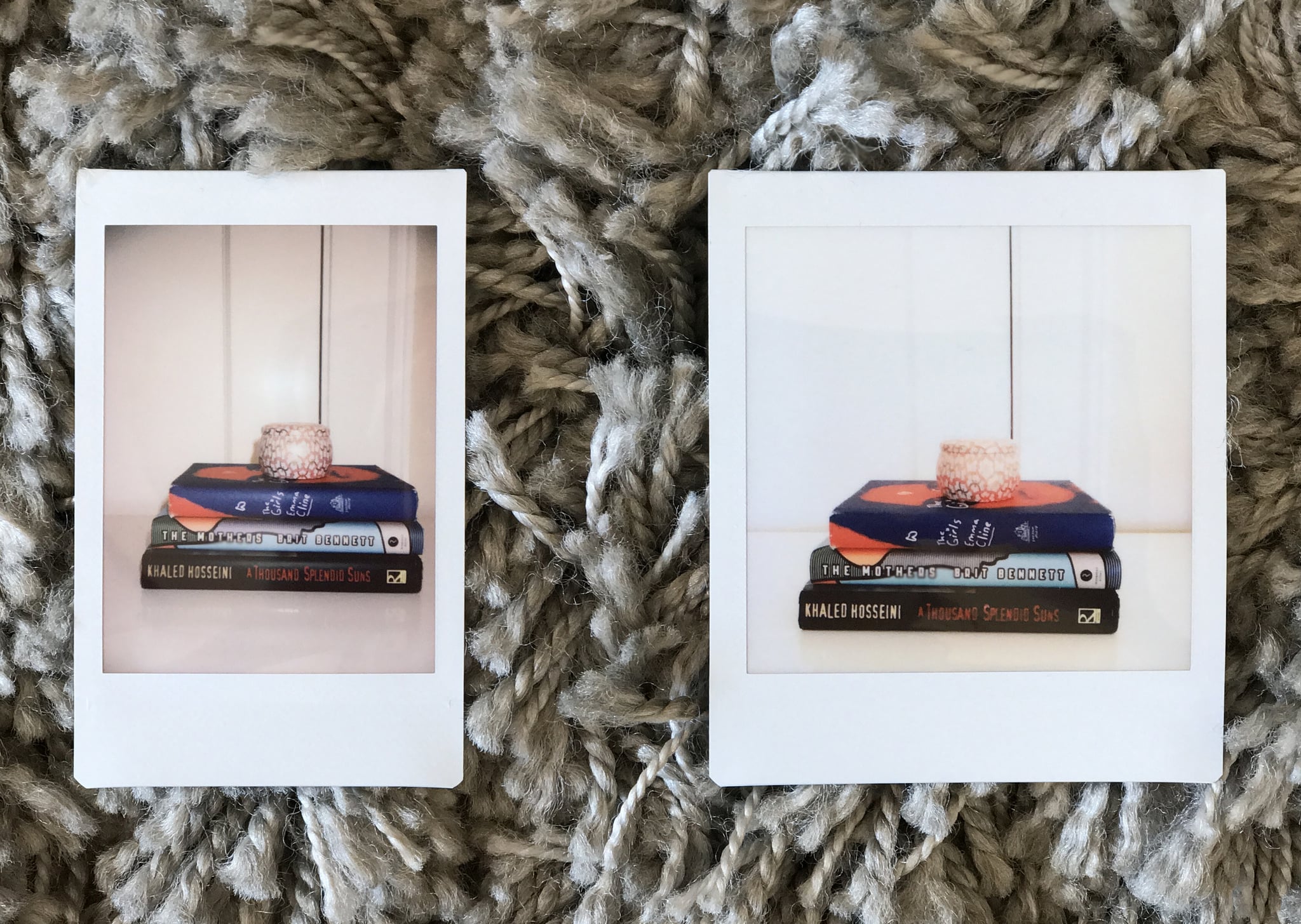 Instax Mini 9 auto print (left) versus Instax SQ10 auto print (right)
So, which Fuji Instax camera should I get?
It completely depends on what you're looking for. I absolutely love both of these products for reasons that are very specific to each, and I use them each differently. I've found that the Mini 9 is great for parties and casual settings that call for a bunch of prints, while the SQ10 is best saved for travel and special occasions. The photo quality of the Square is undeniably better, but you also have to keep the price difference in mind. For less than $100, the Mini 9 is a fantastic gift and fun product. Although the Square is definitely on the pricier end, you also get the best of both worlds.
Image Source: POPSUGAR Photography / Nicole Yi