California Pro-Choice License Plates
How This Female Senator Is Taking On Trump With 3 Powerful Words and 1 License Plate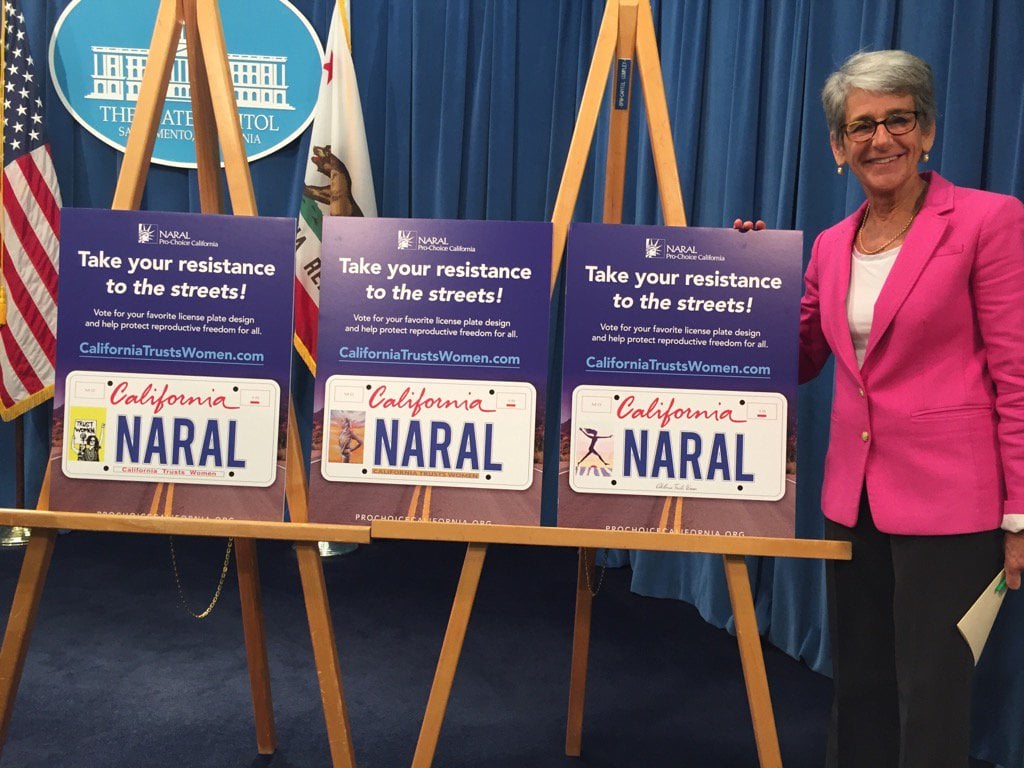 Looking for a new way to literally take your pro-choice message to the streets? You could be in luck. California Senator Hannah-Beth Jackson was fed up with the Trump administration's recent political attacks on women's reproductive rights, so she teamed up with NARAL to propose a voluntary license plate that would help fund the state's Family Planning, Access, Care, and Treatment Program. That program helps provide family planning services, including prenatal care and Pap smears, to nearly two million Californians each year via organizations like Planned Parenthood.
The license plate, which is being proposed under SB 309, simply reads "California Trusts Women." Sen. Jackson told POPSUGAR the straightforward phrase sends an important message: "California trusts women to make the right choices for them when it comes to reproductive health — and just in general — and to not have strange politicians from Washington DC tell us how to make the most intimate decisions in our lives."
License plates would cost $50 to purchase and $40 to renew, and as Sen. Jackson makes clear, they would be completely optional for California citizens. Governor Jerry Brown must sign off on the plates and the DMV needs to receive 7,500 preorders to move the effort forward. Preorders can be made at CaliforniaTrustsWomen.com, where drivers can also vote on their favorite of three potential designs — each created by a different female artist, of course. The winning artwork will be announced this Fall.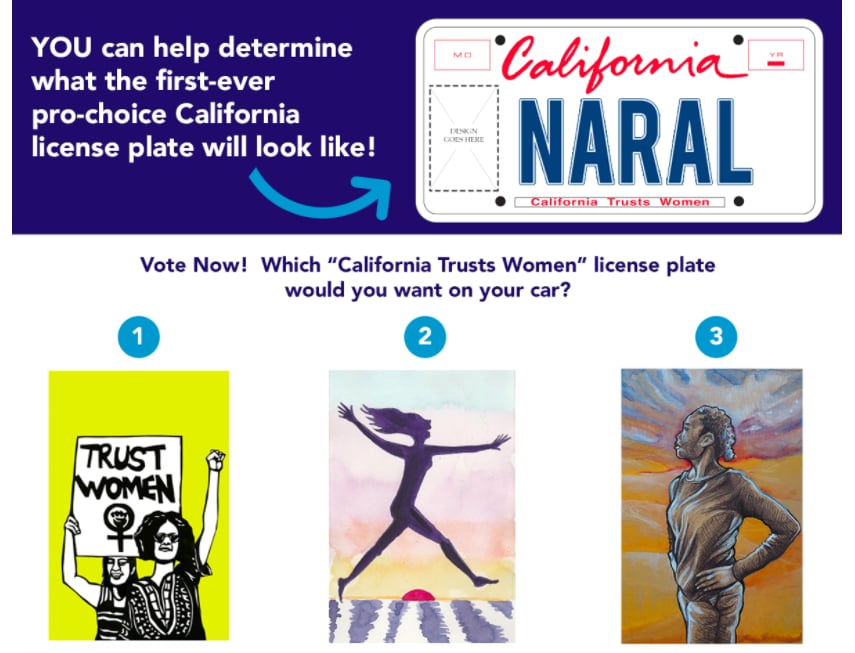 In a statement shared with POPSUGAR, state director of NARAL Pro-Choice California Amy Everitt said the license plates will stand as proof that they "won't be bullied by Trump and his anti-choice allies and will fight to protect reproductive freedom."
Sen. Jackson adds that, despite the pushback against women's equality, she has hope for the future. "Certainly what's been heartening has been the overwhelming public outcry against these very reckless claims and threats," she said. "There's been a groundswell, particularly with younger women, as we realize there's a threat to our ability to exercise our most personal and fundamental decisions."
Image Source: Courtesy of Sen. Jackson's Office