Can I Turn Off Dating Mode on the Bumble App?
Redownload Your Bumble App, Because Now You Can Turn Off Dating Mode
Bumble started as a dating app — where women always make the first move — but over the years, it's become a social networking app from all angles. In October 2017, it launched Bumble Bizz for professional networking, and its Bumble BFF feature helps women forge friendships. Until now, the three features were a package deal, so even if you were in a committed relationship, you still had to be on the dating app.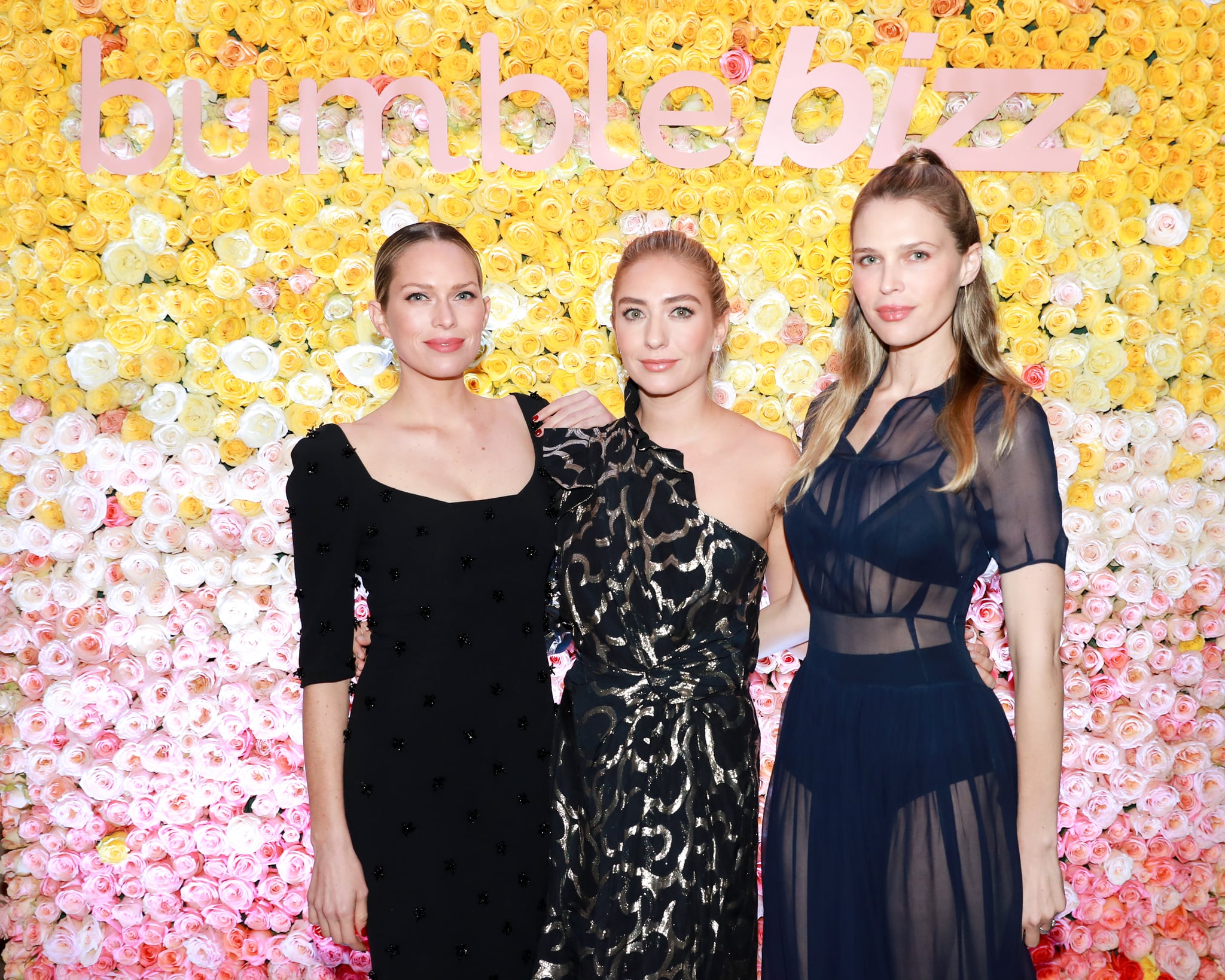 Pictured: Erin Foster, Bumble Founder and CEO Whitney Wolfe Herd, and Sara Foster
That all changed today, when Bumble began offering the ability to turn off dating mode, and significant others will no longer have to wonder, "Wait, why are you still on Bumble?!" We spoke to Sara Foster, who serves of head of creative for Bumble BFF and Bumble Bizz, along with her sister Erin, about the decision.
"We didn't want to alienate people who just want to come to Bumble for business and friendship," Foster told POPSUGAR exclusively. "Not everyone is comfortable having it on their phone, and we won't deny that."
She said that Bumble's goal is to help women network in all aspects of their lives, whether they are finding love, friends, or a job, and no matter what life stage they are in.
"There's a whole network of cool, smart, ambitious girls on BFF who are looking to get their squad together."
While meeting on a dating app used to come with a stigma, that's changing, if not entirely erased. "Now it's the norm," Foster says. "I have so many friends in committed relationships who met online." Now the idea of meeting friends on an app faces a similar stigma — but why should it? The ability to turn off dating mode will, Foster hopes, encourage more women to embrace the BFF and Bizz sides of the app.
"Making friends, especially as you get older, it's just hard!" Foster said. "Not everyone is as lucky as I am. I was born in LA, I still live in LA, most of my friends are still friends from high school. That is just not the norm. I don't know what I would do without my girlfriends. Female friendships are the backbone of everything."
I asked if Foster had any advice for creating a profile on Bumble, and she said staying authentic to yourself and not being too self-deprecating are best practices whether you're dating, making friends, or making business connections.
"I have friends who have gone into business with people they met on Bumble," Foster said. "There's a whole network of cool, smart, ambitious girls on BFF who are looking to get their squad together."