Christian School Won't Let Pregnant Teen Walk at Graduation
This Christian School Won't Let a Pregnant, Teen Girl Walk at Her Graduation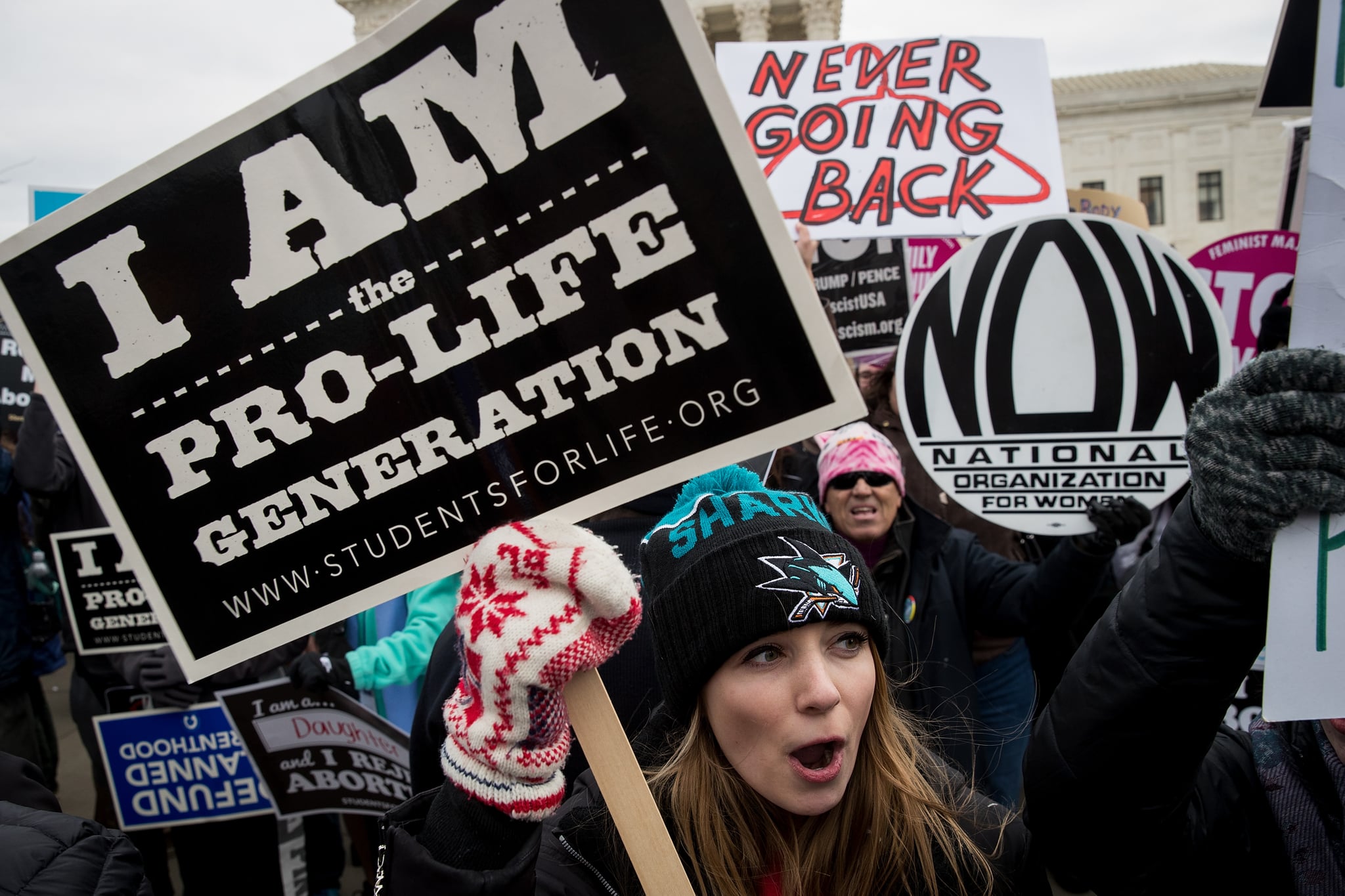 Instead of embracing a teen's pregnancy, a Christian school decided to punish her. Maddi Runkles, an 18-year-old at Heritage Academy, won't be allowed to walk at her high school graduation because she broke the school's code of conduct by becoming pregnant.
Heritage Academy is a Christian school located in Hagerstown, MD. When Runkles initially found out she was pregnant, she told The New York Times she thought about abortion, until she decided to keep the baby and told her family. Her father, Scott Runkles, was the school board president but eventually quit based on how they handled his daughter's case. The 4.0 student was given a two-day suspension at first and then ultimately told she wouldn't walk in graduation. The principal, Dave Hobbs, also told Runkles he would tell the school that she broke the code of conduct. However, Runkles countered and instead she told her classmates about her pregnancy.
According to Runkles' father, there was support to let her walk at graduation. "There were some members of the staff and board that support Maddi's quest to participate in graduation," he said to Students For Life of America, an anti-abortion organization. Now, Runkles will have her own private graduation ceremony with family on June 3, the day after the school's event.
Runkles' situation shows how those who preach pro-life won't necessarily back women who choose to keep a baby. Students For Life of America president, Kristan Hawkins, agrees and thinks a punishment sends the wrong message. "When we heard about Maddi's situation, we wanted to not only help her, but also show all of her peers at the school, and in schools across the nation, that choosing not to have an abortion is a good thing and should be supported as such, not made into a cruel embarrassment," said Hawkins to Students For Life of America in a blog post. "If the school doesn't handle this properly, then this example may be the turning point causing many students to turn away from the pro-life and Christian message — and if we can stop that from happening, then we will."
Runkles, who plans on raising the baby with her family, feels similarly. "Some pro-life people are against the killing of unborn babies, but they won't speak out in support of the girl who chooses to keep her baby," she said to The New York Times. "Honestly, that makes me feel like maybe the abortion would have been better. Then they would have just forgiven me, rather than deal with this visible consequence."
Image Source: Getty / Drew Angerer