Chuck Schumer's Response to Trump's Cabinet Meeting
Bask in the Glory of This Senator's Video Mocking Trump's Strange Cabinet Meeting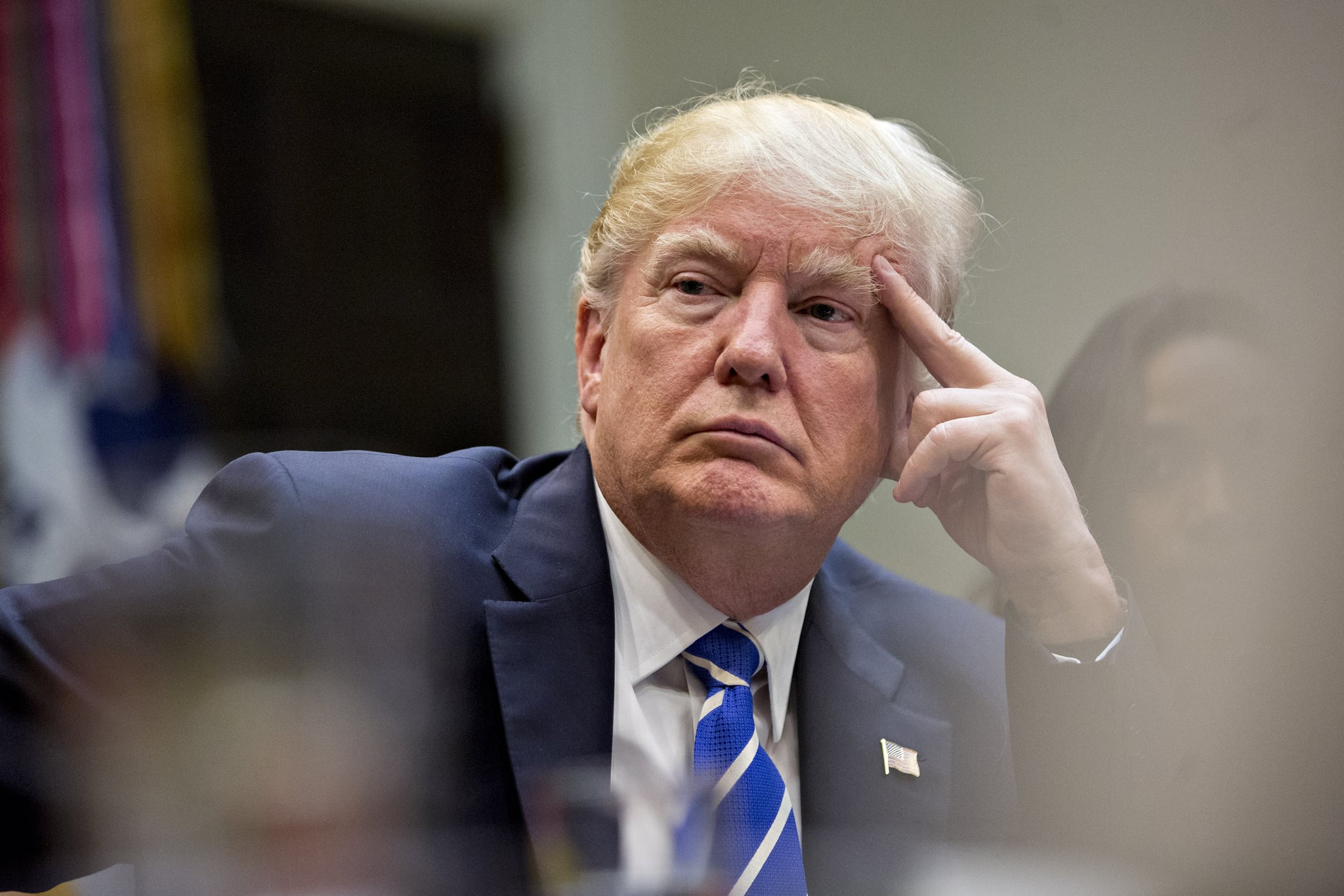 In awkward political news, President Donald Trump held a cabinet meeting like no other on June 12, to say the least. After speaking of his administration's accomplishments to a room full of camera-wielding journalists, he invited the cabinet members seated at the table to, for lack of a better phrase, massage his ego. The POTUS asked the members to comment on their policy efforts during his presidency while he sat back and soaked in the praise about how much of a "privilege" and "honor" it is to serve under his "leadership." It's honestly pretty uncomfortable to watch — don't say we didn't warn you.
Though many haven't let this strange occurrence go unnoticed, some dubbing it "the weirdest cabinet meeting ever," by far the best response to the whole cringeworthy fiasco came from New York Senator Chuck Schumer, who shortly thereafter shared a video mocking it. In the video, he re-created the meeting, sitting at a table with people who offered up sarcastic praises of him. He tweeted the satirical clip, writing, "GREAT meeting today with the best staff in the history of the world!!!"
Watch Schumer's video below if you need something to get your mind off the original awkward meeting that sparked it.
GREAT meeting today with the best staff in the history of the world!!! pic.twitter.com/ocE1xhEAac

— Chuck Schumer (@SenSchumer) June 12, 2017