Does Condoleezza Rice Support Hillary Clinton?
Amid Reports That Donald Trump Called Her a B*tch, Condoleezza Rice Has Had Enough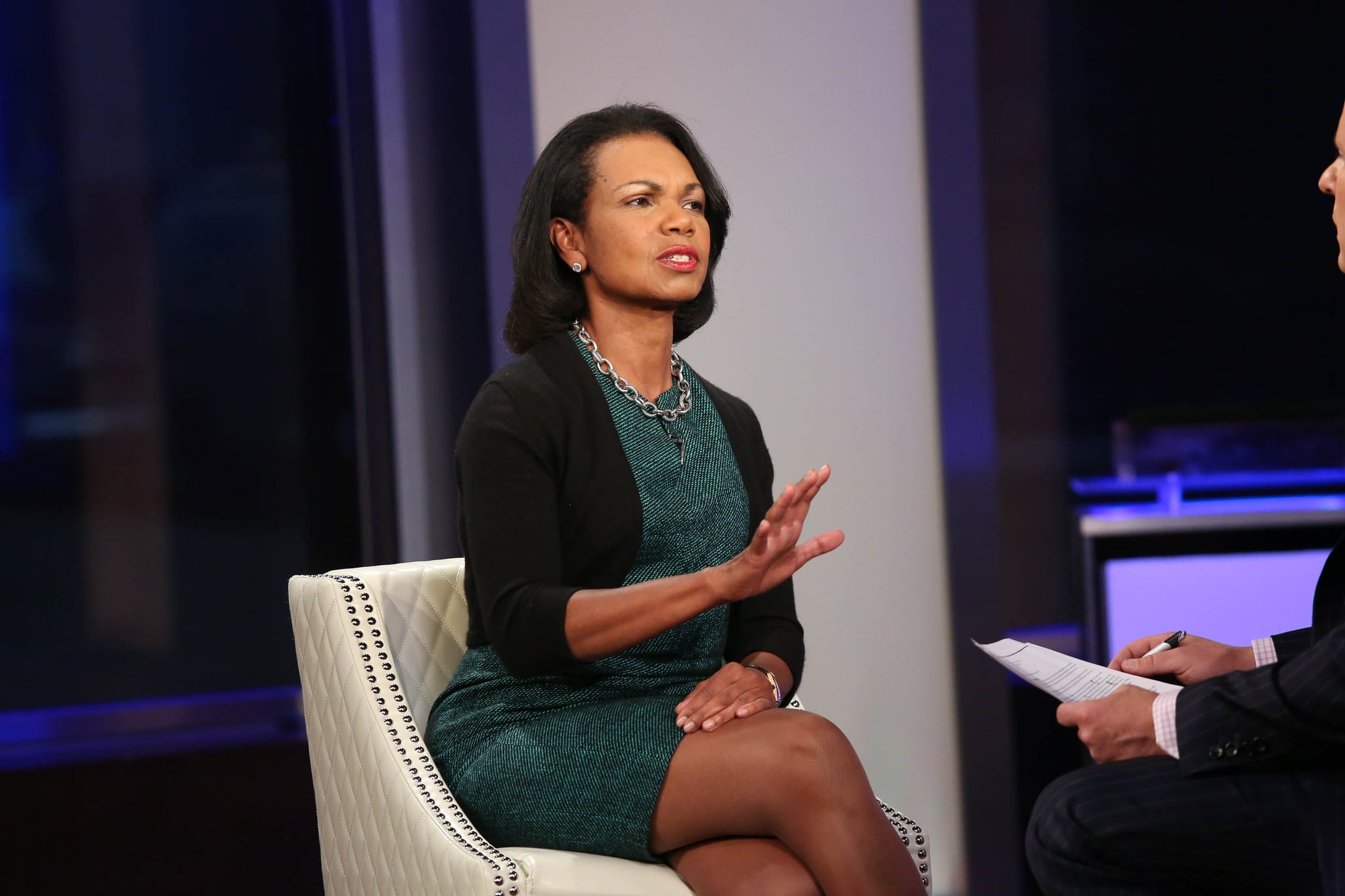 She may be a Republican, but Condoleezza Rice is no fan of Donald Trump. Here's one potential reason: in a speech at the 2006 Learning Annex Real Estate and Wealth Expo, Donald Trump reportedly referred to the then-secretary of state as a b*tch.
The exact details surrounding his statement are murky. A recently resurfaced article from The New York Daily News quoted Trump saying, "Condoleezza Rice, she's a lovely woman, but I think she's a b*tch." An archived CNN video from the speech, however, suggests otherwise. In the video, Trump is seen saying, "I wish she was a b*tch. I don't care if she's a lovely woman. I want somebody that can go and make deals. She goes to countries; nothing ever happens except sound bytes."
Whether or not Trump said Rice was or wished she was a b*tch, using that language to describe a female secretary of state is sexist and wrong.
Earlier this month, Rice shared a Facebook post that proved she'd already had enough of Trump. In the post, shown below, she suggested that Trump does not deserve to hold political office and should thereby withdraw from the race. While it's clear that Rice will not be voting for Trump come Nov. 8, she has not publicly endorsed Hillary Clinton.
Enough! Donald Trump should not be President. He should withdraw. As a Republican, I hope to support someone who has the dignity and stature to run for the highest office in the greatest democracy on earth.

Posted by Condoleezza Rice on Saturday, October 8, 2016
Following these latest claims, CNN reached out to Rice to comment. She replied, "Can't wait until November 9!"