Does ICE Detain Pregnant Women
Why Is Our Government Harming Pregnant Women Immigrants?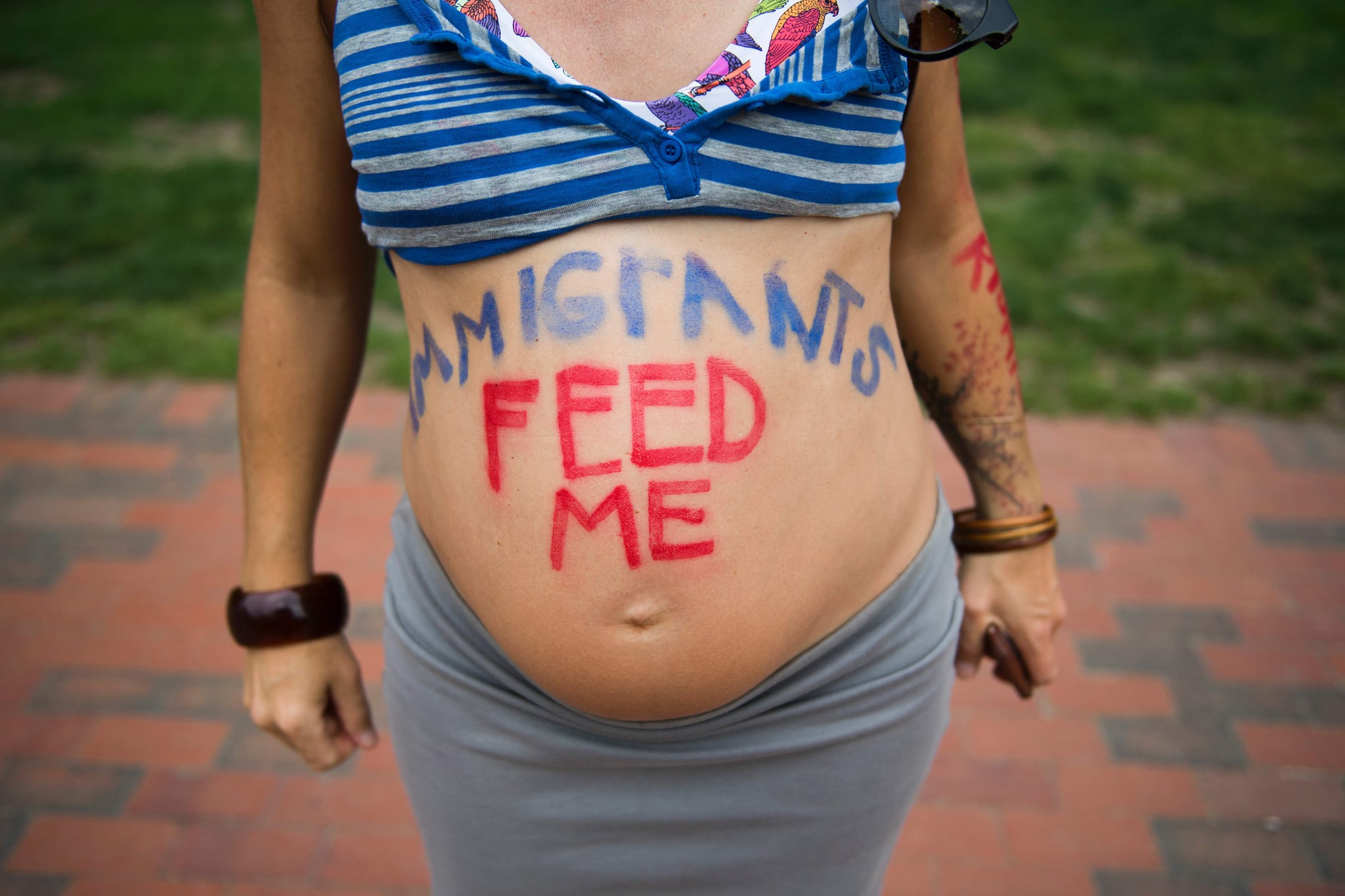 Tasmiha Khan is associate campaign director for healthcare & maternal justice at MomsRising.
My uncle Tarik and aunt Nasrin booked their tickets from Bangladesh to the United States a decade ago. It was a difficult decision for them to abandon their established lives — they would leave behind years of education and relationships to start a new life over. But my aunt was pregnant, and there was no promise for her future child there in a land filled with instability.
Nasrin knew that everything would be foreign in America. Nevertheless, she forged ahead, wearing hijab, while a new life was growing within. Upon landing in the United States, she was separated from her husband by an immigration officer and detained without warning. In front of them, three other families were being deported. Fearful, and after what felt like an eternity, Nasrin was eventually reunited with her family.
Detaining pregnant women can be gravely dangerous, and it is a human rights offense we cannot ignore. Detention creates serious health risks for expecting mothers, as pregnant women have specific prenatal medical needs that often cannot be met in these facilities. Many detained pregnant women report bleeding, nausea, and vomiting, and are denied medical attention or detained for longer periods of time than is permitted and have had miscarriages as a result of improper care. My aunt was fortunate enough to be released despite stringent Bush administration Immigration and Customs Enforcement (ICE) policies, but many pregnant women at that time were not so lucky.
The Obama administration subsequently took important steps to change the rules, mandating that immigration officers automatically release pregnant women from custody to ensure their health and safety. Yet the Trump administration just rolled back these Obama-era federal ICE policies, despite the fact that these detention facilities can seriously compromise the health of both mother and child. Now, 35 pregnant women are under custody and subject to "mandatory detention," while 506 pregnant women have already been detained.
As we grow as a nation, we have a responsibility to protect new generations coming to this country seeking refuge. Yet vulnerable women of color are subject to public health and human rights affronts when they are detained in immigration facilities. Inequality and systemic racism, along with limited access to proper healthcare, severely impacts health outcomes for expecting mothers. This, in turn, contributes to the fact that the United States has the worst maternal death record in the developed world — annually 700 to 900 women die from pregnancy or childbirth-related causes, and some 65,000 nearly die. However, 60 percent of maternal deaths in the US are preventable, and ensuring pregnant women are not detained in facilities without proper care is one important step to help mitigate this country's high maternal death rates.
Officials are already working in Congress to ensure the safety of expecting mothers coming to the United States. Congresswoman Pramila Jayapal and Congressman Adam Smith are currently fighting to pass the Dignity for Detained Immigrants Act, which aims to reform systemic problems in our immigration system. The legislation would require ICE to have probable cause to detain people and would implement a special rule for primary caregivers and vulnerable populations, including pregnant women. Through supporting efforts like these, we can make a difference. Until that happens, we at MomsRising, will continue to fight to free pregnant women wrongfully detained at the hands of ICE. It's a critical and personal fight: I cannot fathom the possibility that my aunt Nasrin and cousin Aiman could not be here today had Nasrin been the one of the women harmed in detention.
The Trump administration's new ICE policies only further contribute to xenophobic attitudes toward people like my own family, and shows our government exerting its power at the expense of the health and well-being of immigrant pregnant women. We cannot continue to let these pregnant mothers be denied justice and must work to change these dangerous policies immediately.