Donald Trump Defends Tweet About Rape in the Military
It's Absurd That Trump Is Still Defending His Tweet About Rape From 2013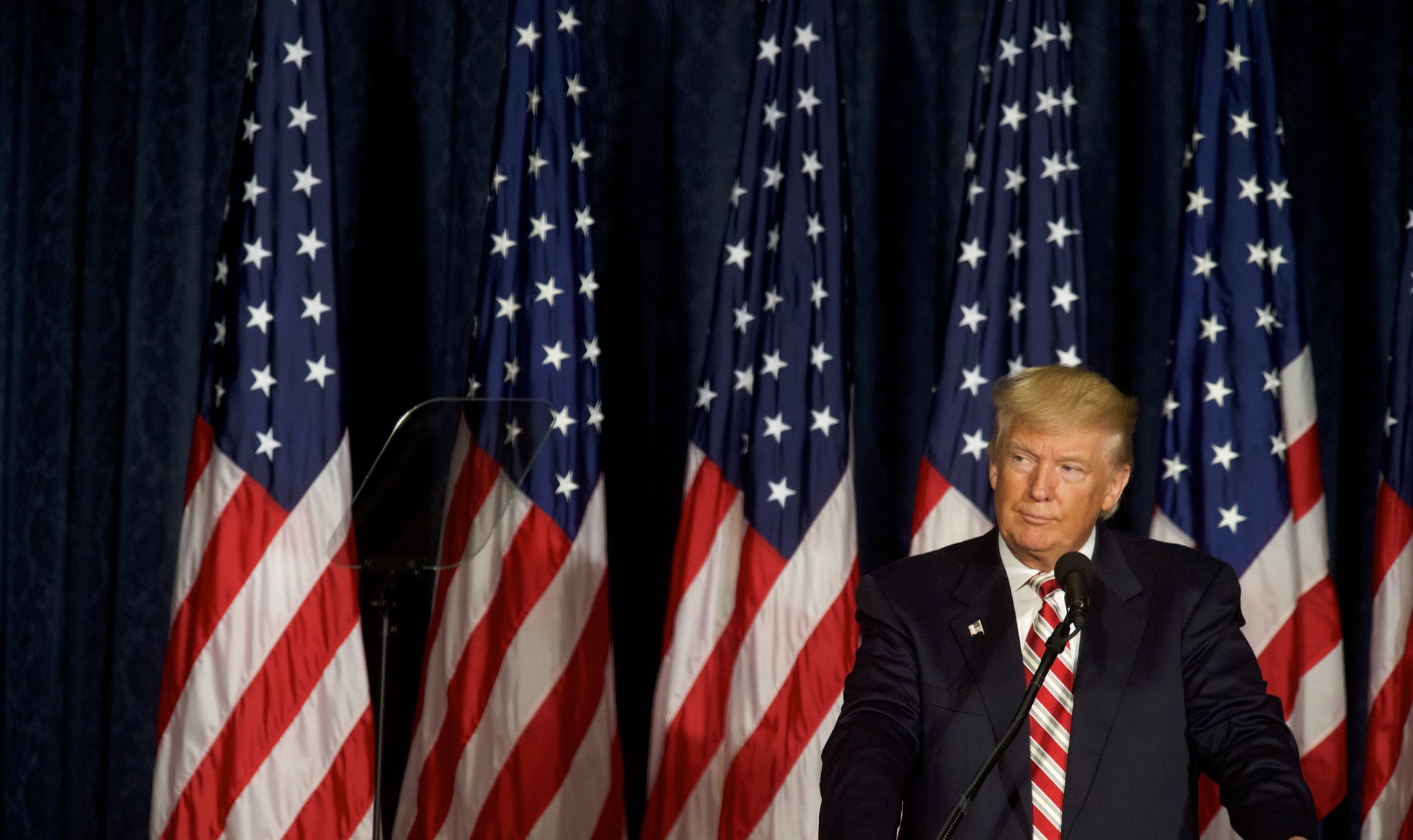 In May 2013, Donald Trump expressed his opinion on the problem of rape in the military. The now-viral tweet suggests that men and women cannot work together without rape becoming an issue. When probed this week about the tweet during a discussion on national security by NBC's Matt Lauer, Trump stood by his remark. "Well, it is a correct tweet," he said. "There are many people that think that's absolutely correct."
26,000 unreported sexual assults in the military-only 238 convictions. What did these geniuses expect when they put men & women together?

— Donald J. Trump (@realDonaldTrump) May 7, 2013
Lauer then asked if Trump thought women should not serve in the military. "Not take them out, but something has to happen. Right now part of the problem is nobody gets prosecuted," said the GOP nominee. "You have the report of rape and nobody gets prosecuted. There are no consequences."
Rape in the military is certainly an issue that needs attention. A 2014 report from the Pentagon found that 19,000 troops faced "unwanted sexual contact" and 26,000 reported an issue two years before, according to the LA Times. And while Trump is right that we should do more to address the situation, he didn't offer specific solutions — instead, he drew a maelstrom of criticism by continuing to defend the tweet.
Many prominent lawmakers have reacted unfavorably to Trump's statement. "We couldn't run a military without women," said Lindsey Graham, a Republican senator from South Carolina who sits on the Senate Armed Services Committee, according to The New York Times. "Quite frankly, it's absurd."
The reactions to his initial tweet back in 2013 were just as harsh. Many pointed out that his reasoning would apply to all places where men and women interact with each other.
Hey @realDonaldTrump you do know it looks like you're saying a man (ie. you) can't be near a woman without sexually assaulting them right?

— Mattaoke (@MatofKilburnia) May 7, 2013
omg u r so rite @realDonaldTrump! That's why it's all rape all the time at MY non-gender-segregated workplace!

— Marina Galperina (@mfortki) May 8, 2013
Wait so is @realDonaldTrump shocked when every every season of APPRENTICE doesn't crumble into an all-out rape-for-all?

— Brian Lynch (@BrianLynch) May 8, 2013
@JJ_McDubie @realDonaldTrump I wonder if he'd justify paedophilia the same way: "Schools? What did you expect, putting adults with kids?"

— Edwin StrattonMackay (@Eddiesilence) May 7, 2013
Trump has yet to follow up on his statement from NBC's news forum despite the renewed backlash.