Donald Trump Loses Sharknado 3 President Role to Mark Cuban
Trump Won the Presidency IRL, but He Lost to Mark Cuban For Sharknado 3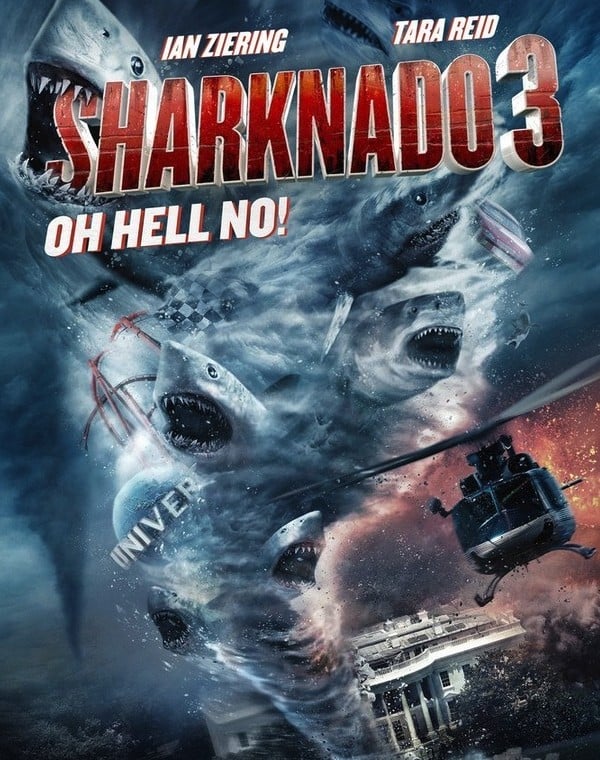 The fifth(!) Sharknado movie premieres this month, and the internet is awash with nostalgia for previous entries in the legendary franchise. This time around, though, an extremely interesting tidbit about our current president surfaced: just months before he announced his real-life presidential candidacy, Donald Trump was going to play the role of president in Sharknado 3: Oh Hell No!
"A contract was drawn up and sent to Trump attorney Michael D. Cohen — the same attorney currently under FBI investigation in connection with the Russia inquiry," The Hollywood Reporter reports, adding that the negotiations fell through when one of the founders of the production company behind the franchise, David Latt, was told by Cohen that Trump was considering a run for president in 2016. Trump was quickly replaced by Mark Cuban of Shark Tank fame (more on this later) and Team Trump went bananas — as to be expected, they immediately threatened to sue. "Then we immediately heard from Trump's lawyer," recalls Latt. "He basically said, 'How dare you? Donald wanted to do this. We're going to sue you! We're going to shut the entire show down!'"
While the lawsuit never came to fruition, the Trump-Cuban rivalry is real — and in fact, this new anecdote explains a whole lot about the tension that we've all witnessed between the two of them since Trump announced he was running for office. The now years-long spat has featured Cuban questioning Trump's actual net worth, Cuban calling Trump the "Zoolander president," and Trump claiming that Cuban doesn't have the intellectual prowess to run for office like he did (among many, many other back and forths that are easily found via Twitter.) But what we can take away from this intriguing bit of information from the Sharknado producers is that Trump may have spoken too soon in dismissing Cuban offhandedly — and perhaps should consider the fact that he has beaten him to the presidency once, so who's to say that all the speculation about a 2020 run being in the cards for Cuban might not mean that he's once again face-to-face with his rival, albeit on a far more national stage? After all, it wouldn't be the first time that Sharknado has taught us something about American politics.
Check out Cuban's performance as the president on the small screen ahead.
Image Source: NBCUniversal