Fox & Friends' Ainsley Earhardt on Roger Ailes Lawsuit
Fox & Friends Host Speaks Out About the Roger Ailes Sexual Harassment Scandal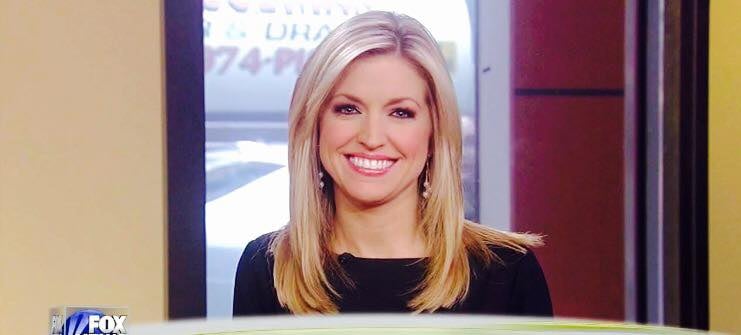 Morning show Fox & Friends might be making headlines because its former host Gretchen Carlson is suing the network's CEO Roges Ailes for sexual harassment, but the team behind the Fox News show is busy prepping for their coverage of the upcoming conventions. We spoke with current cohost Ainsley Earhardt ahead of the Republican National Convention to discuss Donald Trump's likely VP pick and her take on the scandal. Earhardt, age 39, has been working at Fox since 2007.
POPSUGAR: What do you think of Trump reportedly picking Indiana Governor Mike Pence as his running mate?
Ainsley Earhardt: I'm not surprised by it because I feel like it was going to be between Newt [Gingrich] and [Mike] Pence. Pence endorsed Ted Cruz and Cruz is such a conservative. A lot of people on the right and Evangelicals wanted Cruz to win, so Trump might be appealing to those people with this choice. Plus, Pence has been in Congress for a long time, he is a governor, and he brings both of those experiences to the table. It was a wise choice.
Indeed, Pence endorsed Cruz back in April; sources close to Pence even once told the National Review that Pence loathed Trump.
PS: What has your experience with Roger Ailes been like?
AE: Roger Ailes has been a big supporter of mine; he told me to take four months off when I had my baby, and he promoted me and gave me my dream job when I was on maternity leave. I'm just so grateful to him, so when negative comments were made, I thought of how my experience has been nothing but wonderful and professional and family-like . . . He's like a father to me, giving me nothing but great advice. I have nothing negative to say.
After Carlson filed her lawsuit, six other women came forward accusing Ailes, age 76, of sexual harassment. Ailes has denied the claims, telling The Hollywood Reporter, "This defamatory lawsuit is not only offensive, it is wholly without merit and will be defended vigorously."
PS: What are you expecting from the Republican convention?
AE: I think this year, national security and the economy will be on the forefront of everyone's mind. With recent attacks throughout the world, there will be talk about how we can protect our country, and we'll have experts like congressmen and women and delegates to discuss it on the show. I know people have talked about the convention being unsafe — family, friends keep telling me to be careful — but I'm not worried too much. I know we have police, deputies, FBI, law enforcement at federal level helping out, and I just trust them. From what I understand, security is going to be extremely tight.
The Republican National Convention will run July 18 to 21, with the Democratic National Convention happening the following week.