Gay Olympian Adam Rippon Turns Down Mike Pence Meeting
Olympic Figure Skater Adam Rippon Has No Interest in Meeting Mike Pence, ThankYouVeryMuch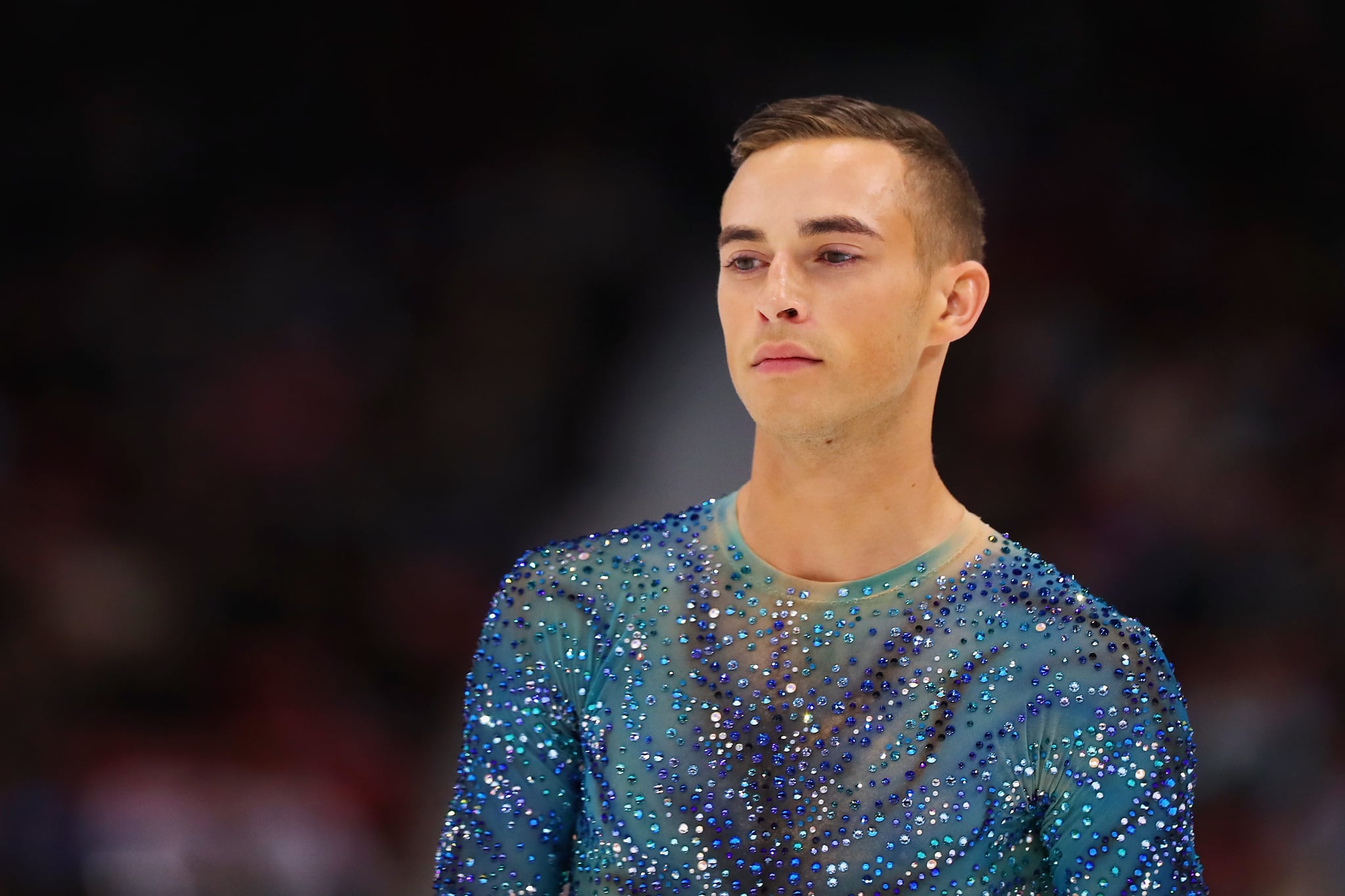 Vice President Mike Pence is slated to lead the official US delegation at the 2018 Winter Olympics opening ceremony, and the decision to have Pence lead the customary procession has been met with some criticism. Olympic figure skater Adam Rippon, for one, is not thrilled. When asked about Pence's opening ceremony role several weeks ago, the openly gay athlete told USA Today, "You mean Mike Pence, the same Mike Pence that funded gay conversion therapy? I'm not buying it."
Rippon was referring to the vice president's contentious history with conversion therapy. The most glaring example comes from Pence's 2000 congressional website. According to The New York Times, Pence criticized federal funding for HIV/AIDS patients and said, "Resources should be directed toward those institutions which provide assistance to those seeking to change their sexual behavior."
Following Rippon's comment, USA Today reported that Pence's staff members went to great lengths to set up a meeting with the athlete. Rippon then reportedly rejected the vice president's invitation.
Rippon had always made it clear that he had no interest in meeting Pence. Even in his initial interview with the newspaper, Rippon said: "I would absolutely not go out of my way to meet somebody who I felt has gone out of their way to not only show that they aren't a friend of a gay person but that they think that they're sick."
Pence's press secretary Alyssa Farah responded to Rippon's "conversion therapy" comment and said: "This accusation is totally false and has no basis in fact. Despite these misinformed claims, the vice president will be enthusiastically supporting all the U.S. athletes competing next month in Pyeongchang."
As for Rippon, he's simply trying to focus on the upcoming Olympic games. "I'm trying to train for the biggest competition of my life," he told USA Today. "I'm not trying to pick a fight with the Vice President of the United States."