George W. Bush's Painting Book About Veterans
George W. Bush's New Project Actually Sounds Fascinating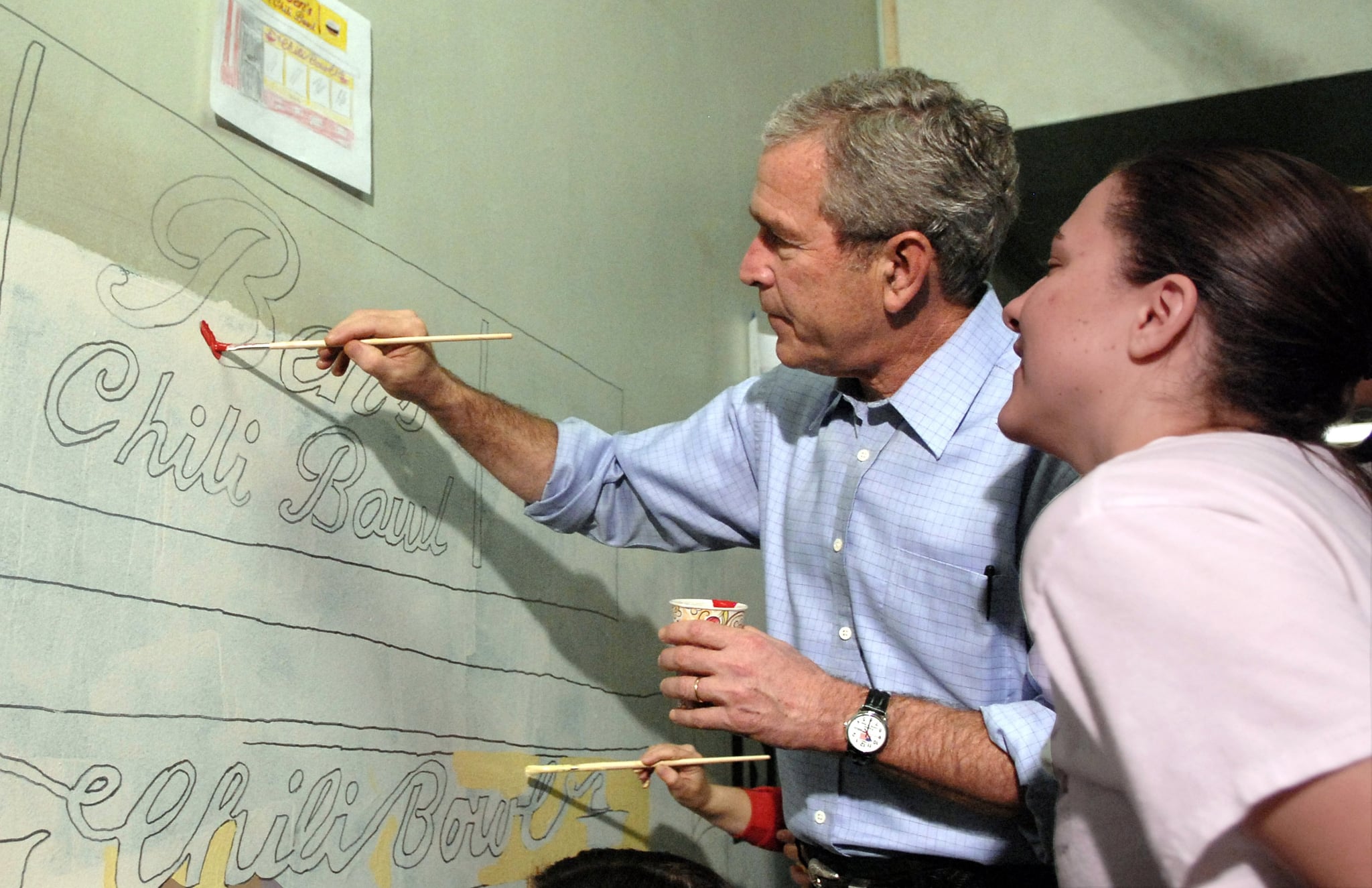 George W. Bush paints a mural in 2007 just outside of Washington DC.
George W. Bush has earned another title for himself after leaving office: painter. The former president famously painted world leaders from Vladimir Putin to Tony Blair, but he recently rendered 66 portraits of veterans. Crown Publishing announced that a book of the portraits will be published on Feb. 28, 2017.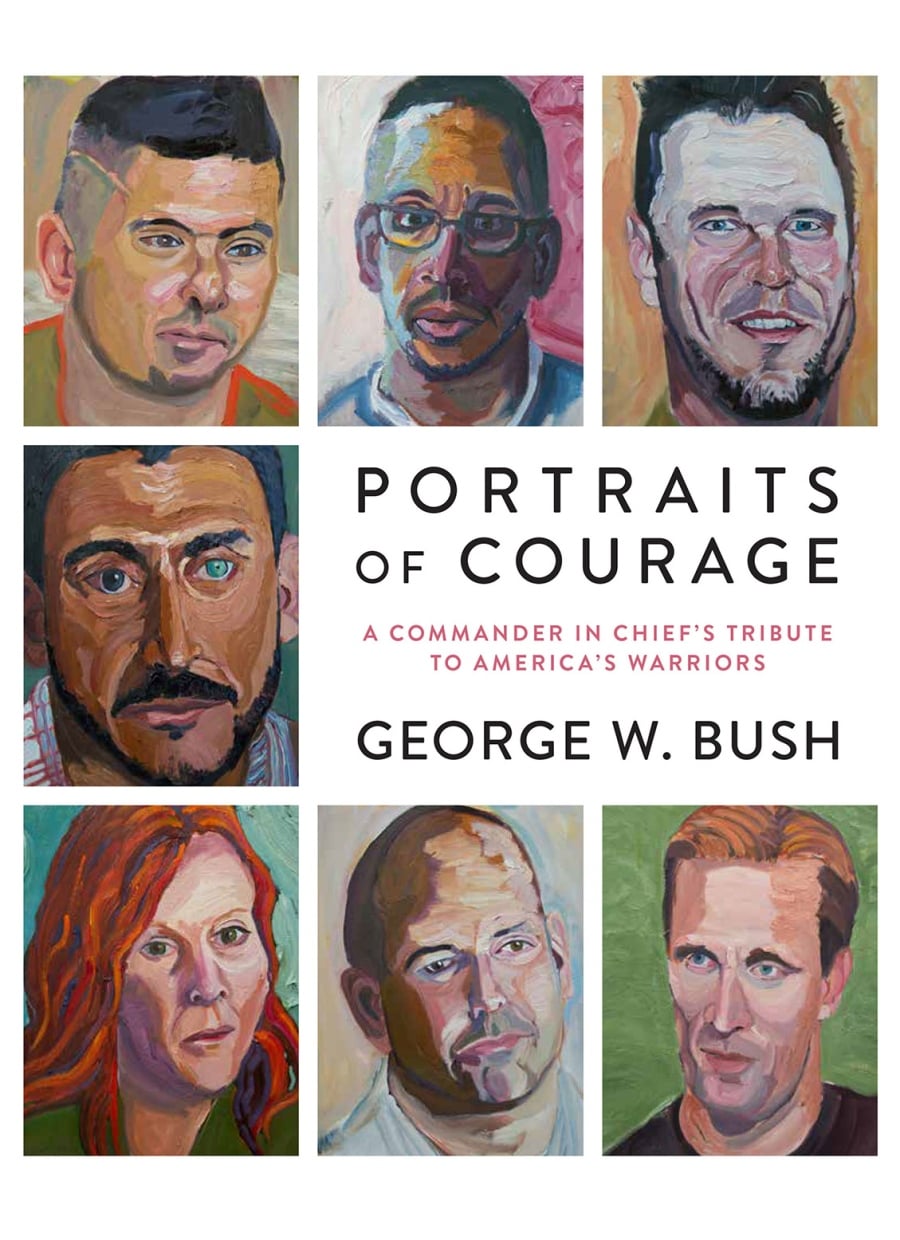 Aptly titled Portraits of Courage, the book will also feature the written stories of resilience from the veterans, who served in the Army, Marine Corps, Navy, and Air Force. In the introduction, Bush wrote, "This is a book about the men and women who have been tremendous national assets in the Armed Forces — and who continue to be vital to the future success of our country."
In conjunction with the book's release, an exhibition of the portraits will be held at the George W. Bush Presidential Center in Dallas from March 2 to October 2017. Crown will publish two versions of the book: a $35 hardcover and a $250 deluxe edition signed by the former president. All of the proceeds will go to his charity, the George W. Bush Presidential Center, which aims to help veterans make successful transitions to civilian life.