Gloria Steinem on How Women Make Her Hopeful
Gloria Steinem's 1-Word Answer For What Gives Her Hope Will Make You Cheer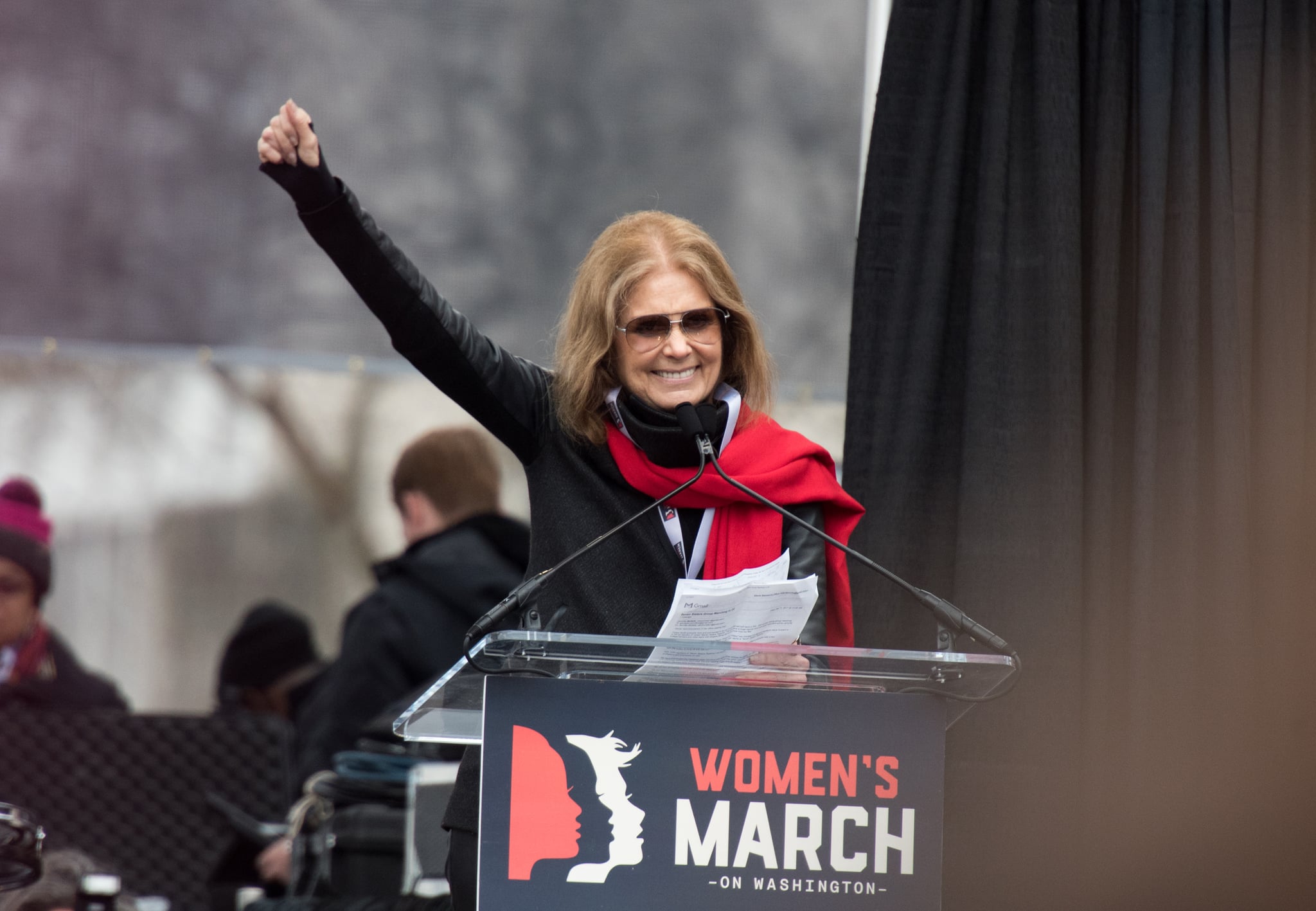 If Gloria Steinem could give advice to her 15-year-old self, what would it be? And what's on her cell phone background right now?
The feminist icon sat down for a series of rapid-fire questions called "Feminist 15" on the MAKERS podcast, which debuts Feb. 6. Listen to Steinem's enlightening podcast over on iTunes and read the full transcript ahead.
1. What is the best word to describe you?
Helpful.
2. What's the language you wish you could speak?
Spanish. Everyone in this country should speak Spanish.
3. What's the last book you read and a book that you'd suggest to our listeners?
Exterminate All the Brutes, the great answer to European-only history.
4. Favorite room in your entire house?
My living room in which I almost never sit because I'm always at my desk.
5. What's something that makes you hopeful these days?
Women.
6. What's something that pisses you off?
Organized religions, plural.
7. If you could have dinner with any female historical figure, who would it be?
I don't think she has a name because we don't study history when women were equal.
8. What's your cell phone background right now?
It is actually, I'm not kidding, a tree in a goddess grove on Jeju island.
9. What would you say is the biggest misconception about you?
That I'm humorless.
10. What's something that you're afraid of?
Heights.
11. Complete the following sentence: A woman's place is in the . . .
Is in the realization of her talents and her dreams.
12. What's your biggest vice?
Sugar.
13. If you could go back in time and give your 15-year-old self one piece of advice, what would it be?
You don't have to be like everybody else. Indeed, you don't have to be like anybody else.
14. What headline would you most like to see on the cover of tomorrow's New York Times?
Racist, Sexist Violence Diminishes Worldwide.
15. Why is it so important that women know about their history?
Every discriminated-against group is marked by being lost and refound. We keep reinventing the wheel because we don't know the history.
MAKERS calls itself a "storytelling platform for the trailblazing women of today and tomorrow" and the podcast launched just in time for the MAKERS conference happening Feb. 6-8 (live-stream it on MAKERS.COM if you're interested in learning more). Other people you can expect to hear from in upcoming episodes of the podcast? Ruth Bader Ginsburg, Shonda Rhimes, Judy Blume, Sandra Cisneros, and more female greats.