Will the Golden State Warriors Visit the White House?
The Golden State Warriors Haven't Decided Yet Whether or Not to Visit the White House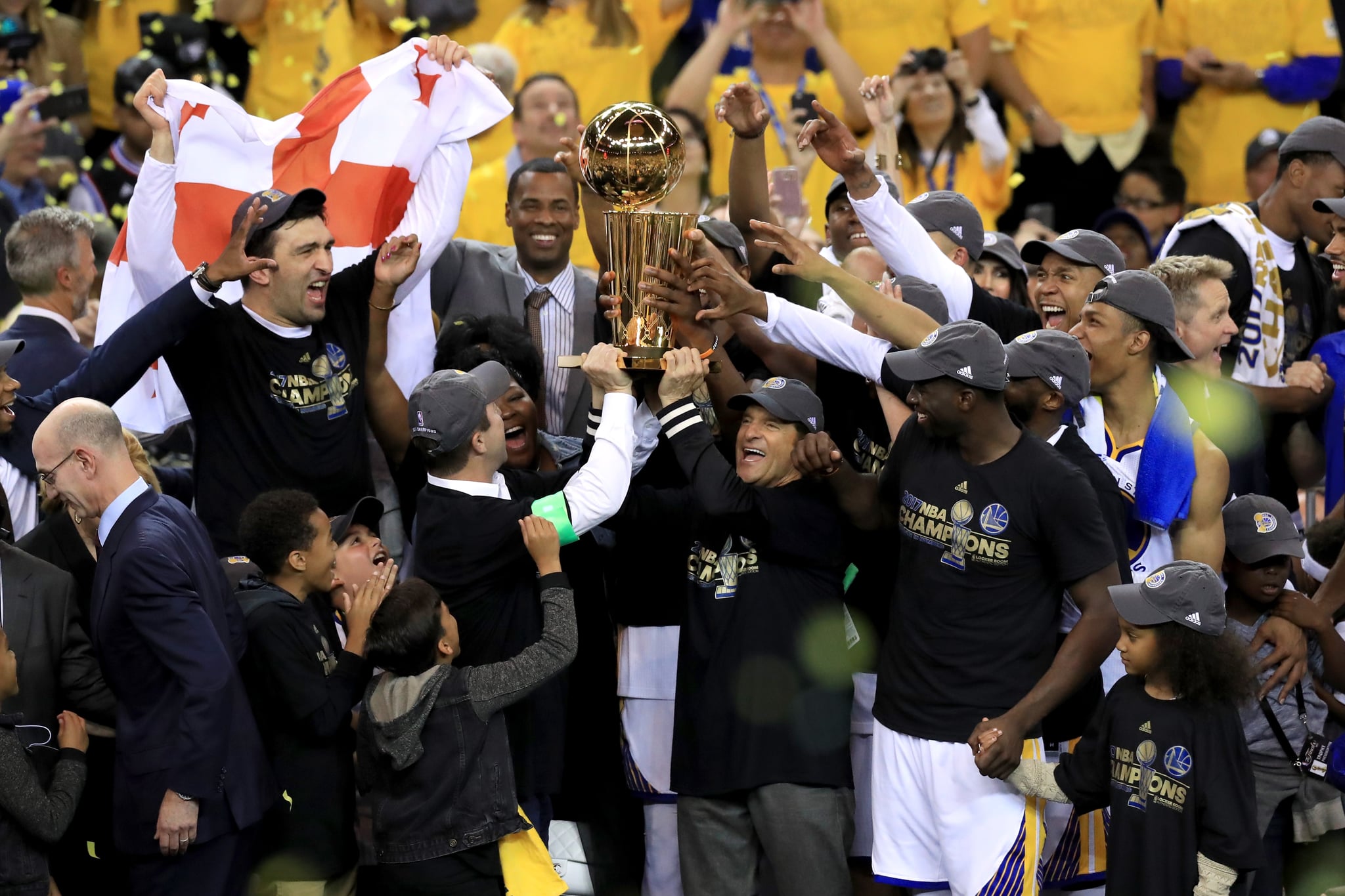 As people celebrated the Golden State Warriors winning the 2017 NBA Finals, fans started speculating as to whether or not the team would visit the White House. Usually, the winning team is invited to the White House to celebrate, and the Warriors did have a meet and greet with President Obama following their 2015 championship win. So far, however, the Warriors remain silent on whether or not they will go this year — though reports have hinted that they may decline the invite.
Conflicting reports started on June 13 when Josh Brown, an analyst who regularly appears on CNBC, tweeted the following: "NBA champion Warriors skipping the White House visit, as a unanimous team decision per reports." However, Brown later cleared up that he was relaying information from Mike Sington, a former executive at NBC. The Warriors then released a statement saying "they have not received an invitation to the White House" and that "today is all about celebrating our championship."
It wouldn't be so odd for members of the Warriors to skip out on visiting the White House, considering several players and coach Steve Kerr have spoken out against President Donald Trump. After Trump won the election, Kerr shared his thoughts in a pregame interview on Nov. 9 and said, "I don't know what else to say. Just the whole process has left all of us feeling kind of disgusted and disappointed. I thought we were better than this." Stephen Curry, also remarked on Trump after Under Armour CEO called the president an "asset." Curry told the The Mercury News, "I agree with that description," Curry said, "if you remove the 'et' from asset."
The Warriors also wouldn't be the first professional sports team to skip out on a visit either. After the New England Patriots won the Super Bowl earlier this year, more than two dozen players refused to attend the White House ceremony in April.
Meanwhile, Representative and House Minority Leader Nancy Pelosi invited the Warriors to the US Capitol.
The @Warriors' leadership is inspiring. I'd be honored to welcome the team to the U.S. Capitol. #DubNation

— Nancy Pelosi (@SpeakerPelosi) June 13, 2017
And former White House photographer, Pete Souza, reminded everyone of a time when Curry was more than happy to visit.
Image Source: Getty / Ronald Martinez