Groundhog Day 2018
Happy Groundhog Day! Here's What Punxsutawney Phil Predicts For 2018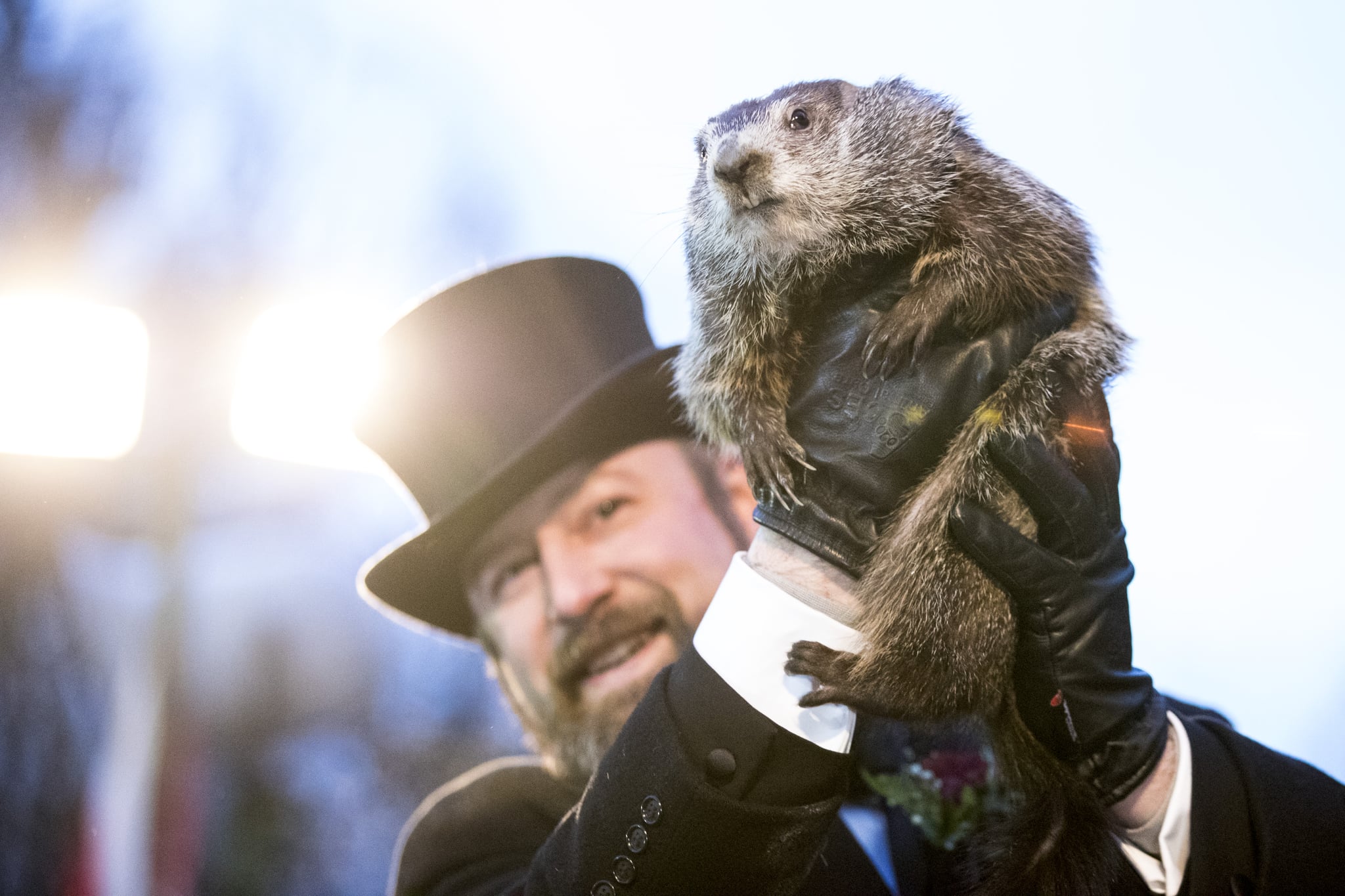 Thanks in large part to the so-called bomb cyclone, the East Coast has had one hell of a brutal Winter. And if one age-old tradition is any indication, the arctic chill isn't going anywhere anytime soon.
On Feb. 2, thousands gathered in Punxsutawney, PA, to see if the small town's most famous animal, Punxsutawney Phil, would reveal a shadow when he emerged from hibernation. According to local lore — this was the 132nd annual Groundhog Day event, so it's been around for quite some time — if the groundhog sees his shadow upon leaving his hole, an additional six weeks of Winter are ahead.
It's this quirky tradition that inspired the 1993 Bill Murray-led movie of the same name, and naturally, we all had our fingers crossed that the shadow would be MIA, granting us a glorious reprieve from the freezing weather. No such luck, it would seem; according to Phil and his good friend Gen. Beauregard Lee in Georgia, we've still got a bit more Winter to go this year.
Stop by the Celebration Tent! It's heated and a lot of great talent! #punxsutawneyphil #ghd2018… https://t.co/7ymFwyi1qH

— Punxsutawney Phil (@GroundhogClub) February 2, 2018
But don't completely write off an early taste of Spring this year just yet — there was one dissenter, Staten Island Chuck, who predicted a quick demise of the cold snap of 2018. Naturally, there's no real way to predict this type of thing outside of lore and tradition, but this writer, personally, is going all in on Team Chuck. Even if he's in the vast minority, why not kick off February with a little positivity?