Grubhub RestaurantHER Details
This Map That Shows Women-Led Restaurants Across America Deserves a Round of Applause
There may be a seemingly endless number of restaurant options on food-delivery apps, but during the month of March, Grubhub is launching something that'll make it a whole lot easier for you to decide — while at the same time, celebrating Women's History Month. To spotlight female chefs and raise money for empowering organizations, Grubhub is introducing an initiative called RestaurantHER. The most interesting feature? A user-generated map of women-led restaurants in the US.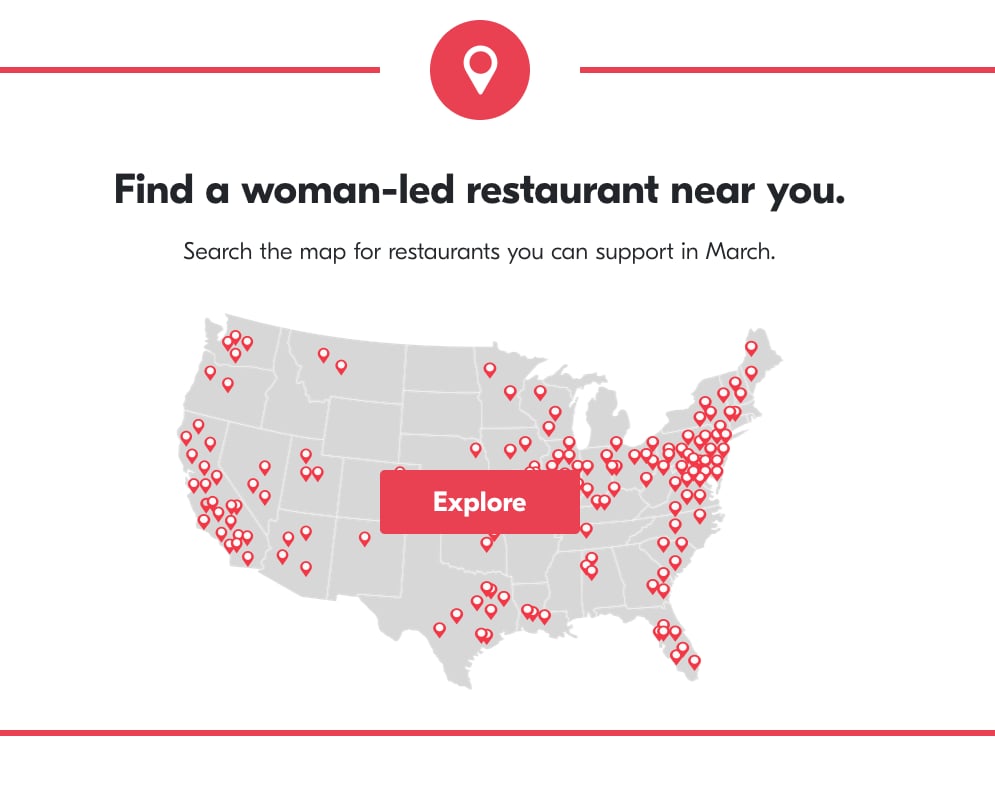 The map pinpoints restaurants across the country run by women, and Grubhub is asking users to help build the map out even more by submitting women-led restaurants. There are already a lot of spotlighted restaurants (I typed in my San Francisco zip code and was presented with 100 options), but it's exciting that users are able to provide their own knowledge to expand it in different areas.
The RestaurantHER effort is in collaboration with other organizations including Lean In and the James Beard Foundation's women's leadership programs, and you can read more about it (and some badass chefs) on the site. Some of the funds will go to Women Chefs and Restaurateurs, which helps to advance female leadership in the culinary industry. Just another excuse to stay in and order pizza on the weekend — for a good cause!