Hillary Clinton Talks Trump in New Memoir on 2016 Election
This Is How Hillary Clinton Really Felt About Donald Trump During the Election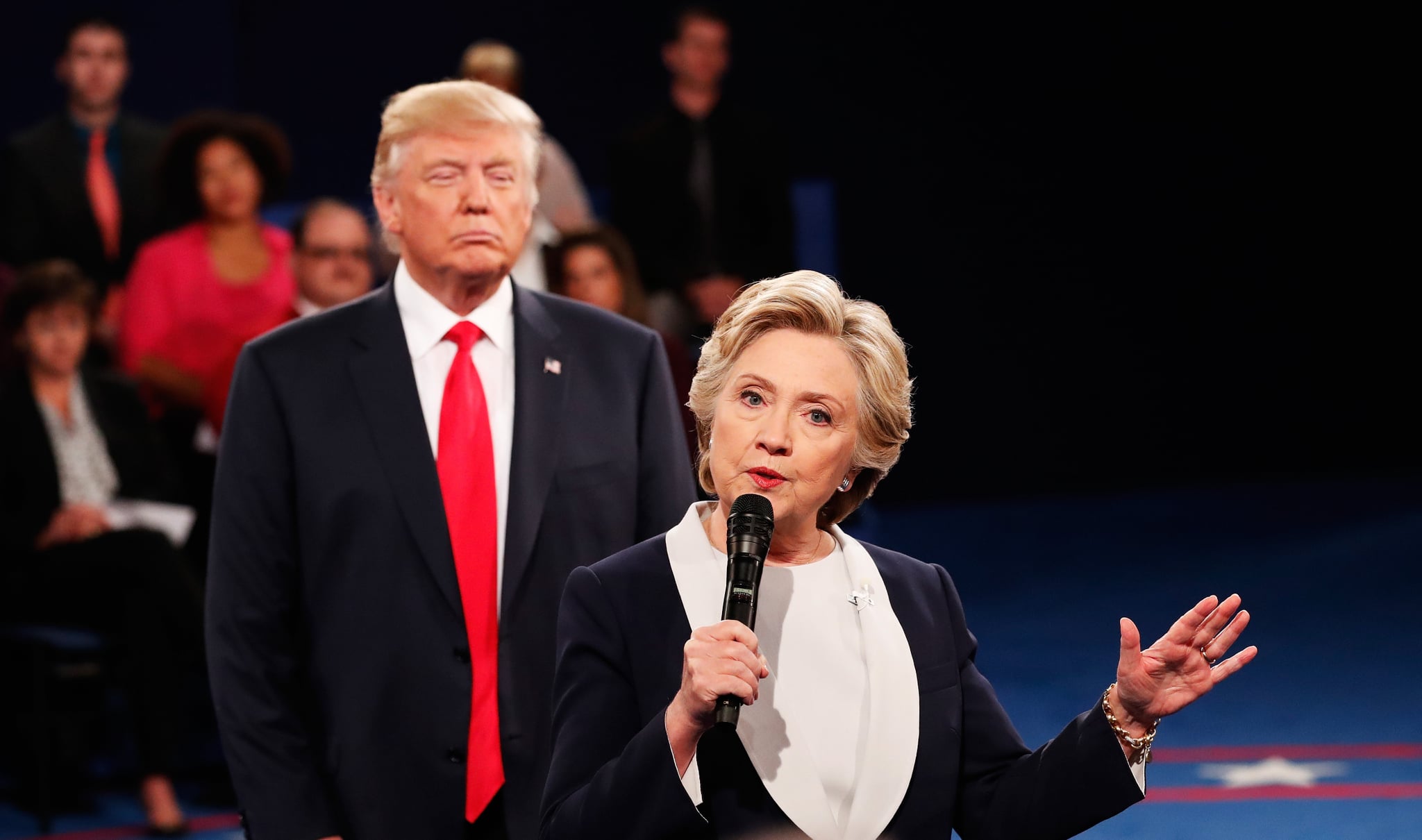 Hillary Clinton's much-anticipated memoir What Happened is still a few weeks away from its release date, but we got a sneak preview of what to expect on Aug. 23 when Morning Joe debuted some excerpts from the audiobook, read by Hillary herself.
In the months since the election, Hillary has been notably lying low — but that doesn't mean we don't still have questions about how the first female presidential candidate for a major party felt during the grueling process and what her heart was telling her during some of the most wild and unbelievable moments of the 2016 campaign season. And if the excerpts we were treated to are any indication, she does not hold back in her new book. Take, for example, this incredibly visceral description of being on the debate stage with now-President Donald Trump:
This is not okay, I thought. It was the second presidential debate, and Donald Trump was looming behind me. Two days before, the world heard him brag about groping women. Now we were on a small stage and no matter where I walked, he followed me closely, staring at me, making faces.

It was incredibly uncomfortable. He was literally breathing down my neck. My skin crawled. It was one of those moments where you wish you could hit pause and ask everyone watching, "Well, what would you do?"

Do you stay calm, keep smiling and carry on as if he weren't repeatedly invading your space? Or do you turn, look him in the eye and say loudly and clearly, "Back up, you creep. Get away from me. I know you love to intimidate women, but you can't intimidate me. So back up."
Listen to the full clip below, and be sure to pick up a copy of Hillary's new book when it comes out on Sept. 12.
Exclusive: Hillary Clinton in her own words https://t.co/YRzSTkrbxO #morningjoe

— Morning Joe (@Morning_Joe) August 23, 2017