Honeybees Are Making a Comeback in 2017
Honeybees Are Making a Comeback, Because We Needed Some Good News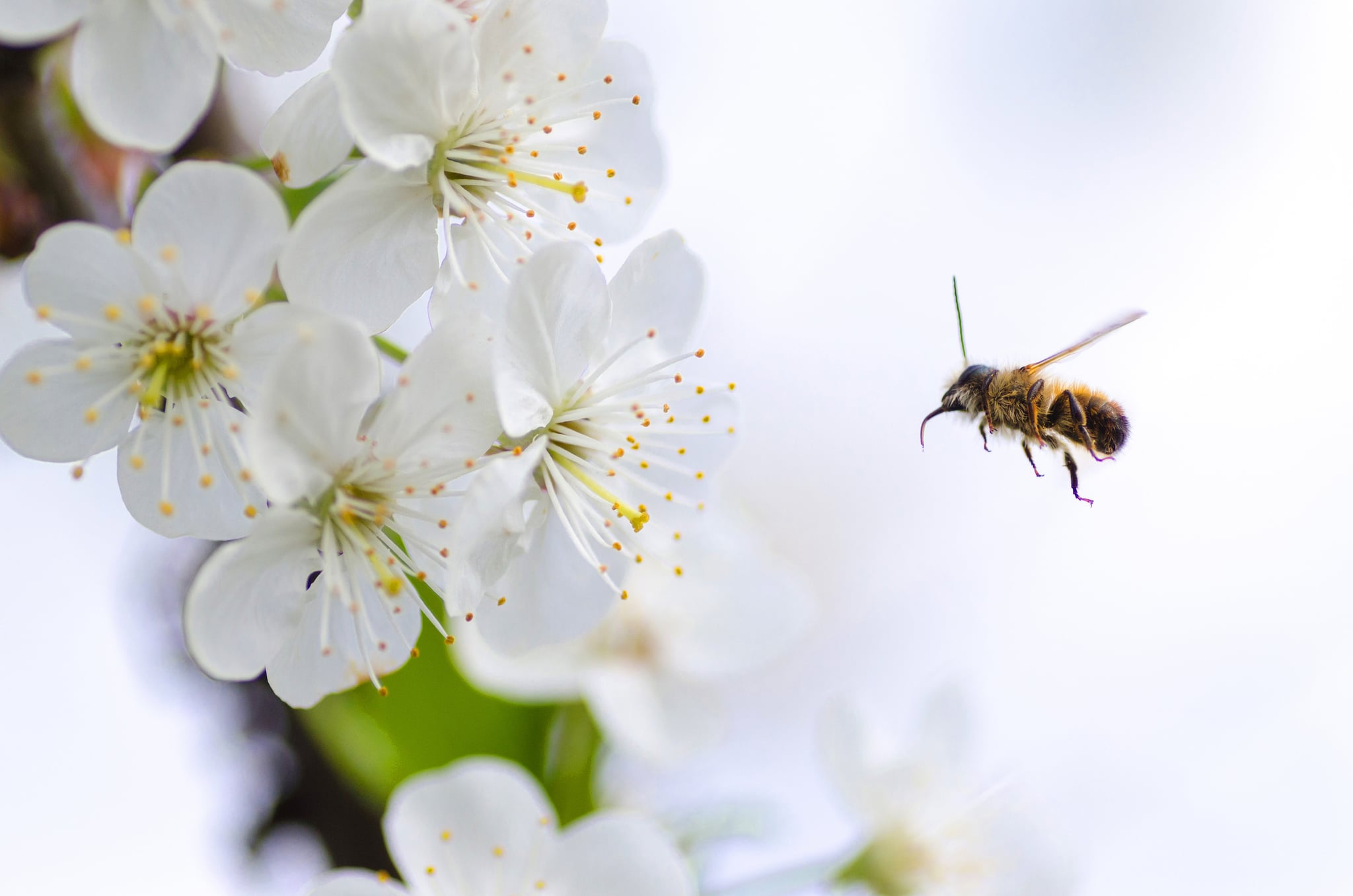 Depressed by the negative political news cycle? Well, consider this a dose of happiness amid the chaos: honeybees are officially experiencing a population resurgence. According to Time, the United States has seen a three percent rise in honeybee colonies in the commercial sphere. Considering that there's been a perpetually worsening "honeybee crisis" for over a decade, this positive percentage is a huge encouragement to the scientific community.
In addition to being an uplifting statistic, there's also been a significant dip in colony collapse disorder, a worrisome phenomenon that perplexed experts due to massive numbers of disappearing bee populations, in the first quarter of 2017. Time explains that while these collapsed colony instances are down 27 percent compared to the same period in 2016, there are still several reasons for concern in the honeybee world: namely, mites and pesticides.
While there's surely lots of work to be done to solve the bee crisis, this small increase in the US bee population is exactly the sort of "good buzz" we needed today. Baby steps, right?