Kids Send Letters to Trump About Kindness
Kids Across the Country Are Writing Letters to Donald Trump Asking Him to Be Kind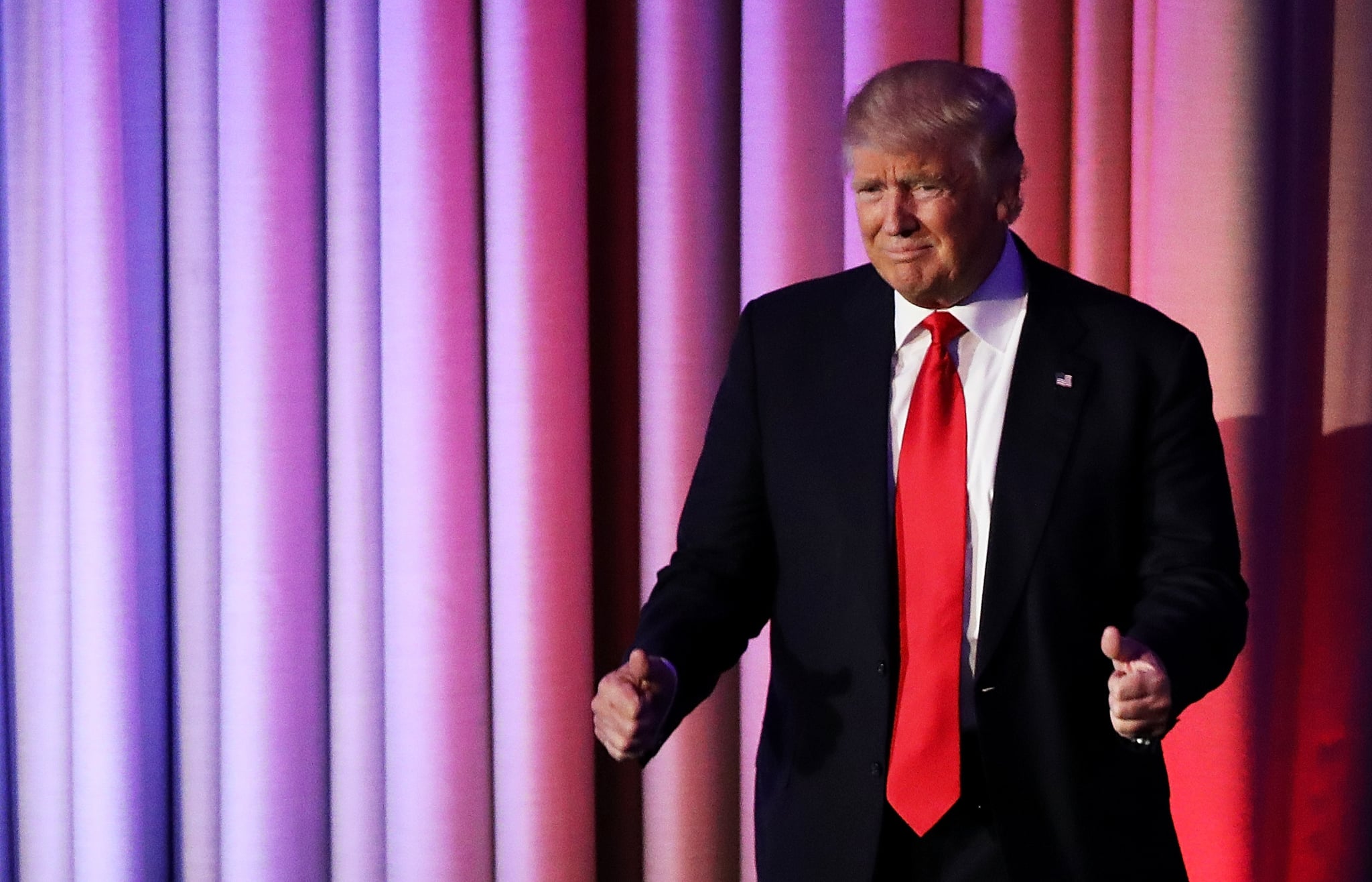 Kids across America are giving President-elect Donald Trump some advice: how to be kind and accepting.
Children were acutely aware of Donald Trump's divisive campaign rhetoric, and when he won the presidency, many parents struggled over how to talk to them about it.
A report from The Washington Post illustrates how one mother is encouraging children to write the President-elect about compassion. Fighting hate with compassion, Molly Spence Sahebjami from Seattle launched a closed Facebook group named "Dear President Trump: Letters from Kids About Kindness" for parents to share their kids' letters.
Sahebjami, who is of Iranian descent, told The Post that she was inspired to begin collecting letters for Trump after her kindergartener expressed his own concern about Trump's presidency. Instead of passively fearing Trump's words, Sahebjami suggested her 5-year-old write him a letter. "Why don't you talk to him about why it's important to be kind?" she proposed.
Dictating his letter to Sahebjmai, her son's message read: "Dear President-elect Trump, please be a good president. Be kind to all people. Some people in my family are a special religion and they are not bad guys."
Shortly after, Sahebjmai opened the Facebook group for other parents. The group has a few restrictions, as outlined by the description: the letters must come from children under 18 and they must be positive. Now there are nearly 10,000 members.
Though the group is closed, some parents are posting their kids' notes publicly with the hashtag #KidsLettersToTrump on Twitter and Instagram. Take a look at some of them below.
#kidsletterstotrump pic.twitter.com/RF8Pwq1KZ9

— Dr Alison McManus (@McManusAlison) November 13, 2016
My friend @peytoncurley23 teaches third grade. She had her (majority minority) students write letters to Trump today. Kids are incredible. pic.twitter.com/238Sllfmfw

— delaney rose (@ddddelaney) November 9, 2016
#kidsletterstotrump 13 yrs old and gracious beyond her years. This was the day after, with tears flowing down her face. #wearewatching pic.twitter.com/2zbj2PmvoB

— Lara (@larahollingswor) November 17, 2016
One concerned 6th-grader's letter to our President-elect. #kidsletterstotrump pic.twitter.com/IxSkOSwtKH

— Dan Bernstein (@dan_bernstein) November 10, 2016