Leah Remini Scientology Details
3 Things You Need to Know About the Drama With Leah Remini and the Church of Scientology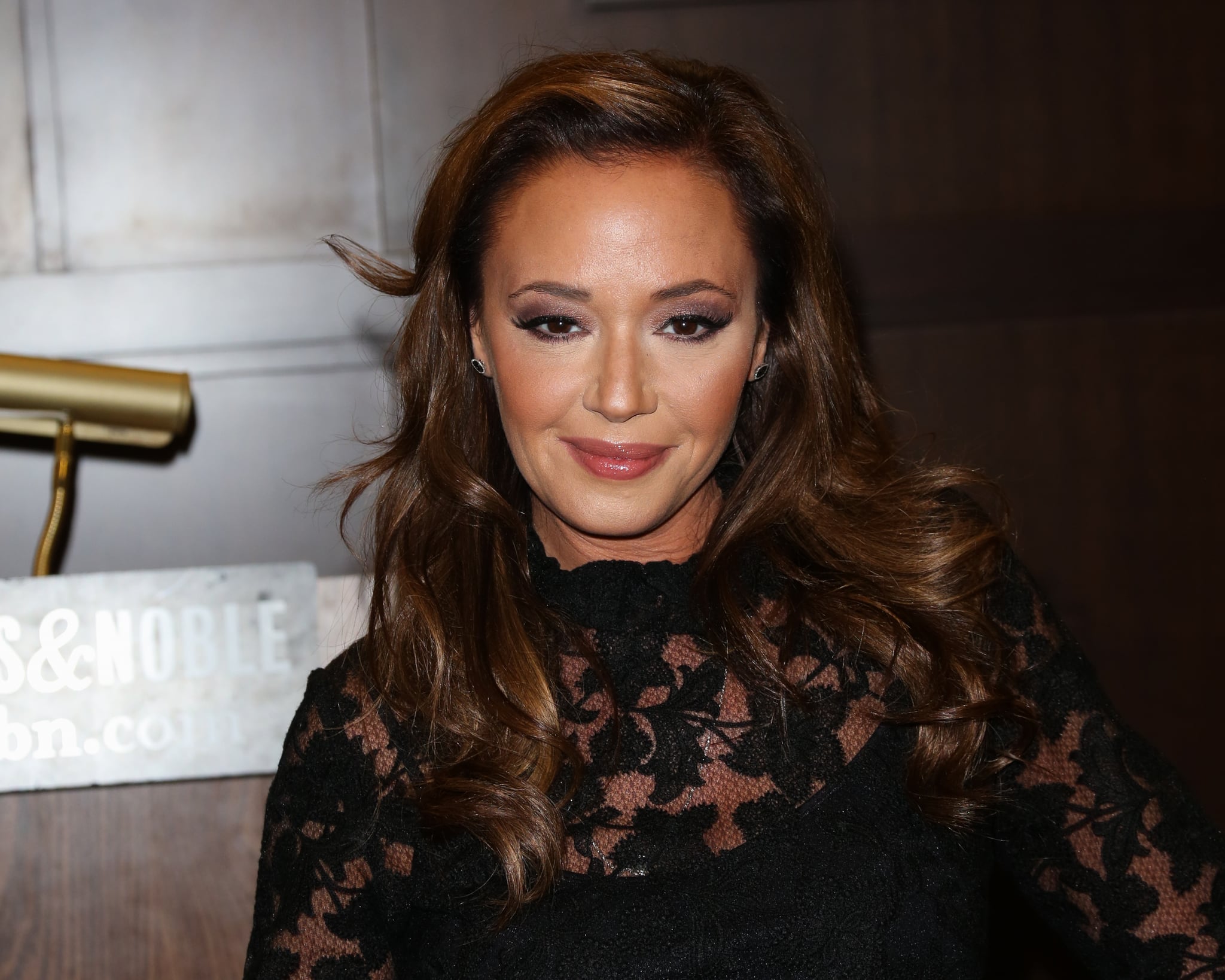 Leah Remini is opening up more about her experience with the Church of Scientology and what it was like to leave the institution. The 46-year-old actress appeared on the Today show on Monday to talk about her new A&E docuseries, Leah Remini: Scientology and the Aftermath, which premieres on Nov. 29, and her ongoing battle with the church that's intensified in light of the series. Here's everything you need to know about the drama.
1. Remini left the church in 2013 and has been a critic ever since.
Remini was raised a Scientologist by her mother and left the church in 2013 after being a member for 30 years. Her reason for leaving? Because "no one is going to tell me how I need to think," she told People that year.
Remini has spoken out against Scientology ever since, particularly through her book, Troublemaker. She said that since leaving, she has been bullied and harassed. "I'm not a big fan of bullies," Remini said to Savannah Guthrie on the Today show. "It is a big part of who I am, and I was a fighter in the church. This is what they taught me, and so, I'm gonna continue that fight, but I'm on the right side of the fight now."
Remini also said she's going to continue her fight against Scientology and is not only representing herself, but is speaking out on behalf of all the other people who have been victimized. "The dedication it takes to be a Scientologist is a lot," she said to Gurthrie. "It's not easy to just walk away. Most people say, 'Why not just get up and leave?' Well, you're leaving everything you've ever known. You're giving up your whole life, because that is what it takes to be a Scientologist. And then you're gonna be losing your friends and family, because most of them are Scientologists."
2. The Church of Scientology reportedly demanded that A&E pull the docuseries.
Following the announcement of Remini's docuseries on A&E, there were reports that the church demanded the network pull the show. In a statement, the church told the Today show, "Leah Remini needs to move on with her life and career and stop blaming the Church and others for all of her personal and professional setbacks. Most of all, she needs to quit promoting hatred and religious intolerance as a means to line her pockets."
3. Remini is allegedly asking for $1.5 million from the church.
Remini has asked the church to pay her $1.5 million for ruining her reputation and trying to stand in the way of her docuseries, according to reports. "I'm not going to get a dime," she said on the Today show. "I mean I've given millions to the church and they've amassed $3 billion. So I think that speaks for itself. I also think that it says a lot about the organization, how they respond to their critics. It's not just me. It's anyone who's spoken out. Everyone is called a liar. Everyone's called an apostate. Everyone's called the same thing and I'm in good company." Watch Leah's full interview on the Today show here.
Leah Remini: Scientology and the Aftermath will premiere on Tuesday, Nov. 29, on A&E at 10 p.m.
Follow my journey on @AETV's new docuseries Leah Remini: #ScientologyTheAftermath, premiering tomorrow at 10/9c. pic.twitter.com/E6VU70zQPJ

— Leah Remini (@LeahRemini) November 28, 2016