March 8 Primary Election Results
4 Important Things You Should Know About Tuesday's Elections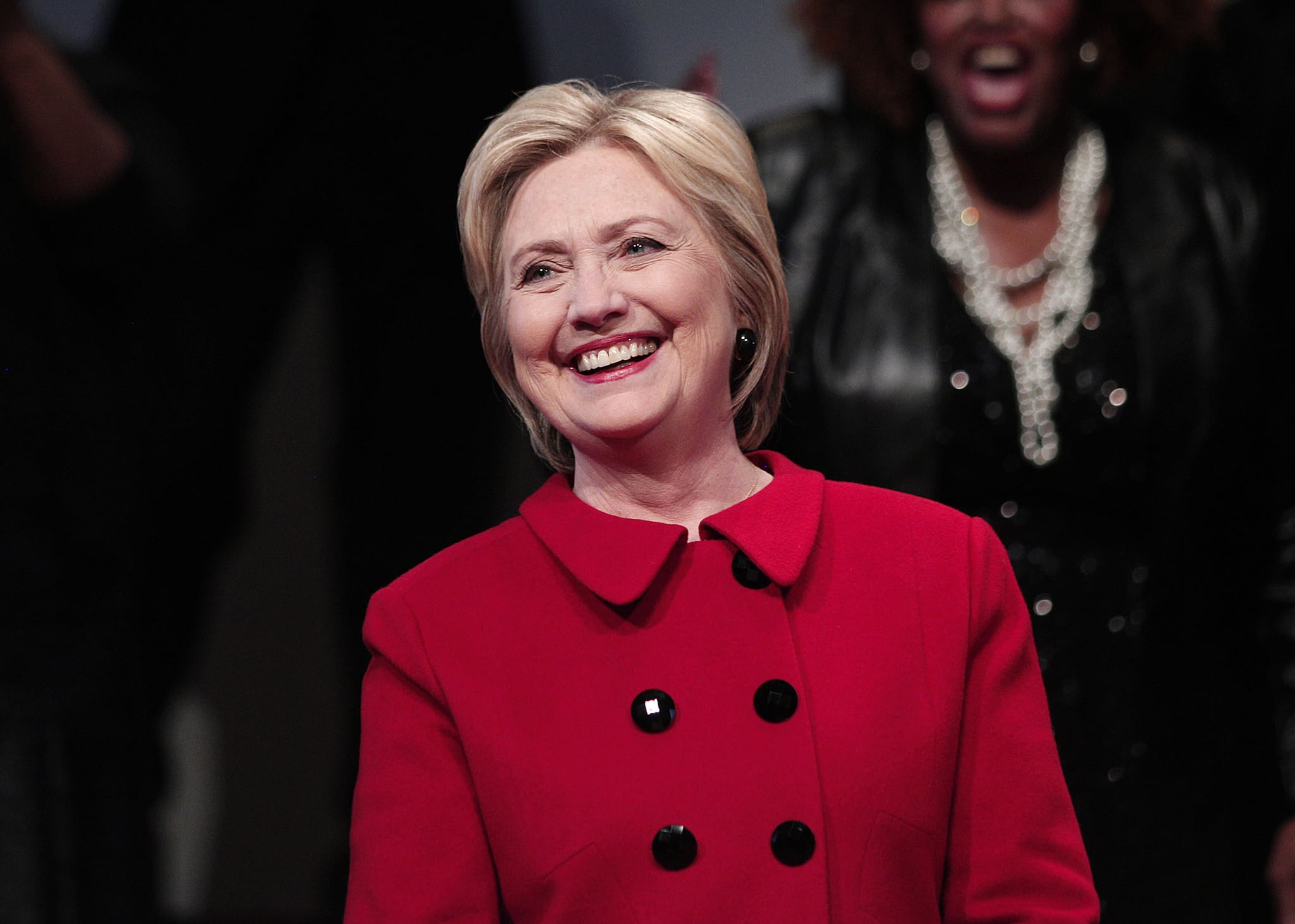 Four more states voted for presidential candidates on Tuesday — Michigan and Mississippi had primaries for both parties, while Idaho had a GOP primary and Hawaii had a GOP caucus. (Not sure what the difference is between a primary and a caucus? This should help.) Check out our complete breakdown ahead.
1. Here's what's happened:
Bernie Sanders pulled off a close but surprising victory in Michigan, dealing a symbolic blow to the Hillary Clinton campaign. He took 47 percent of the vote.
Donald Trump won the GOP race in Michigan, with 37 percent of the vote. He also prevailed in the GOP Mississippi contest, with 47 percent.
The Democratic Mississippi primary was good to Clinton, who nabbed 83 percent of the vote.
Ted Cruz took home the Idaho GOP primary, with 45 percent of the vote.
The Hawaii GOP caucus went to Trump, with 42 percent of the vote. (All results according to the Associated Press.)
150 GOP delegates were up for grabs, while 179 went toward the Democrats.
2. Here's what it means:
Michigan was the biggest state to watch, with 59 delegates available to Republicans and 130 to Democrats. It's also an indication of how other Midwest states will vote for the remainder of the election.
Clinton was expected to take Michigan by a big lead, so Sanders's win there is a significant upset. In a state with such a heavy (white) working-class population, the fact that he has opposed international trade deals like NAFTA — which Clinton has supported — most likely worked in his favor. What's more, it could show how other Northern and midwestern states coming up (Ohio, Missouri, and Illinois) will vote.
Many also think Clinton's disingenious dig at Sanders over the auto bailout may have hurt her in Michigan. Although she will still take about half the delegates there, it's a sign to Clinton that Sanders has plenty of momentum and she shouldn't celebrate too quickly.
On the other hand, Clinton's win in Mississippi is unsurprising — she's been sweeping the black vote this election, especially in the South. Indeed, seven out of 10 Democratic voters in Mississippi were black, and she won nearly 90 percent of the black vote.
It's more apparent than ever that Trump's anti-establishment message has wide appeal. It's working in the industrial Midwest, in Southern states, and in anomalies like Hawaii.
Cruz showed he still has a grip on highly conservative states like Idaho; he also picked up enough delegates to practically prove this is the two-man race he always claimed it was.
That's also because Marco Rubio and John Kasich didn't perform well at all — Rubio didn't picked up any delegates, and Kasich only won 17. They're banking on winning their home states of Florida and Ohio next Tuesday in a winner-take-all scenario.
Tuesday's primaries were open primaries — meaning even independents could vote. (In closed primaries, you can only vote Democrat or Republican if you're officially registered with that party.) This proved advantageous for both Sanders and Trump, who have led among independents and people tired of traditional party rhetoric.
After Tuesday, Clinton has amassed 760 delegates, while Sanders has 546 out of the 2,383 needed to win. (This count does not include superdelegates, many of which have pledged to vote for Clinton but can still change their minds.)
On the GOP side, Donald Trump has 458 delegates, Ted Cruz has 359, Marco Rubio has 151, and John Kasich has 54 out of the 1,237 needed.
3. Here how the candidates responded:
4. Here's what's next:
Thursday brings another GOP debate and a Virgin Islands GOP caucus. The next major voting day happens next Tuesday when five big states, including Florida and Ohio, vote.