McKayla Maroney Talks About Sexual Abuse From Her Doctor
Olympian McKayla Maroney Details US Team Doctor's "Scary" Sexual Abuse in #MeToo Post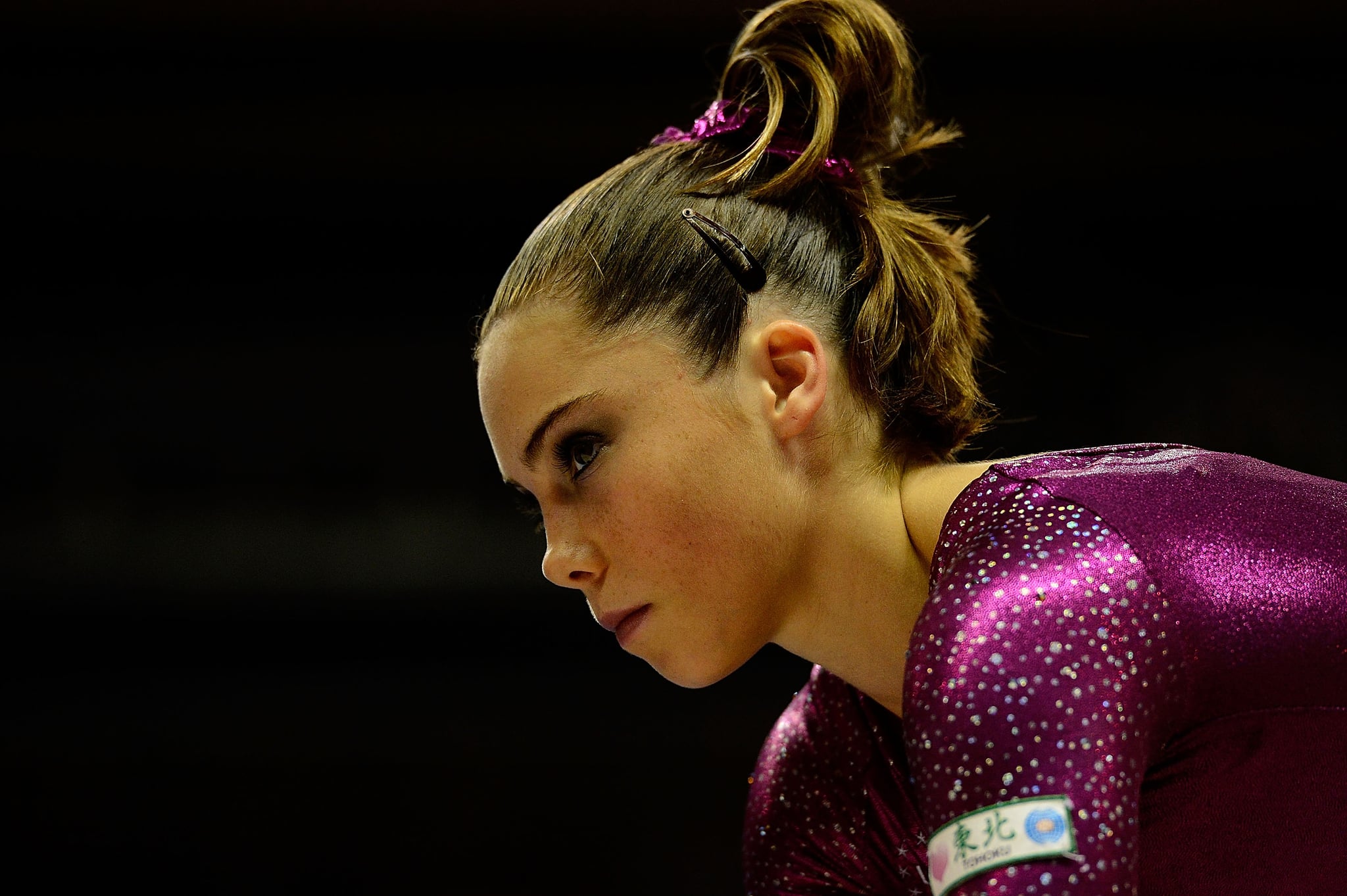 If you watched the 2012 Summer Olympics in London, you'll remember the athletic achievements — and the unimpressed face — of McKayla Maroney. Maroney walked away from the worldwide event with a silver medal in vaulting and the US Women's National Gymnastics team as a whole walked away with gold medals. On Wednesday, Oct. 18, Maroney revealed that during this time (and many other times throughout her gymnastics career), she was being molested by Dr. Larry Nassar, the physician for the women's gymnastics team and Olympic team. Maroney chronicled her allegations of the horrifying sexual abuse in a long statement on her Twitter account, using the viral "me too" hashtag.
#MeToo pic.twitter.com/lYXaDTuOsS

— mckayla (@McKaylaMaroney) October 18, 2017
Maroney's accusations are horrifying. End of story. It's worth noting, though, that she's the latest in a long line of women who have made similar accusations against the doctor. In February 2017, three former US gymnasts sat down with 60 Minutes correspondent Jonathan LaPook to tell their stories. Jamie Dantzscher, Jessica Howard, and Jeanette Antolin each chronicled their own experiences with Nassar. According to reports, more than 60 former patients have come forward. Nassar is being held without bail in Michigan after being indicted on federal child pornography charges.
Though Nassar's history of sexual abuse stretches years and years, he's not the only one who is an alleged perpetrator of this behavior. Maroney's story adds to a disturbing narrative about repeated sexual abuse that has been present in gymnastics for quite a long time. In fact, sexual abuse is such a rampant problem in the sport that officials are working on a policy overhaul in an attempt to remedy the situation.
While it seems the higher ups are working to change the problems faced by their gymnasts, Maroney's confession proves assault is an issue to this day, and a true remedy may be a long way away. But it's stories like this that can remind other young athletes that they're not alone. This powerful story will help bring awareness to the issue and will hopefully effect an eventual change. Maroney's bravery is the first step to fixing a pervasive problem, and we must applaud her for living her truth.