Mueller Indicts Paul Manafort, Rick Gates in Russia Probe
Mueller Indicts Trump Campaign Chair Paul Manafort, Associate Rick Gates in Russia Probe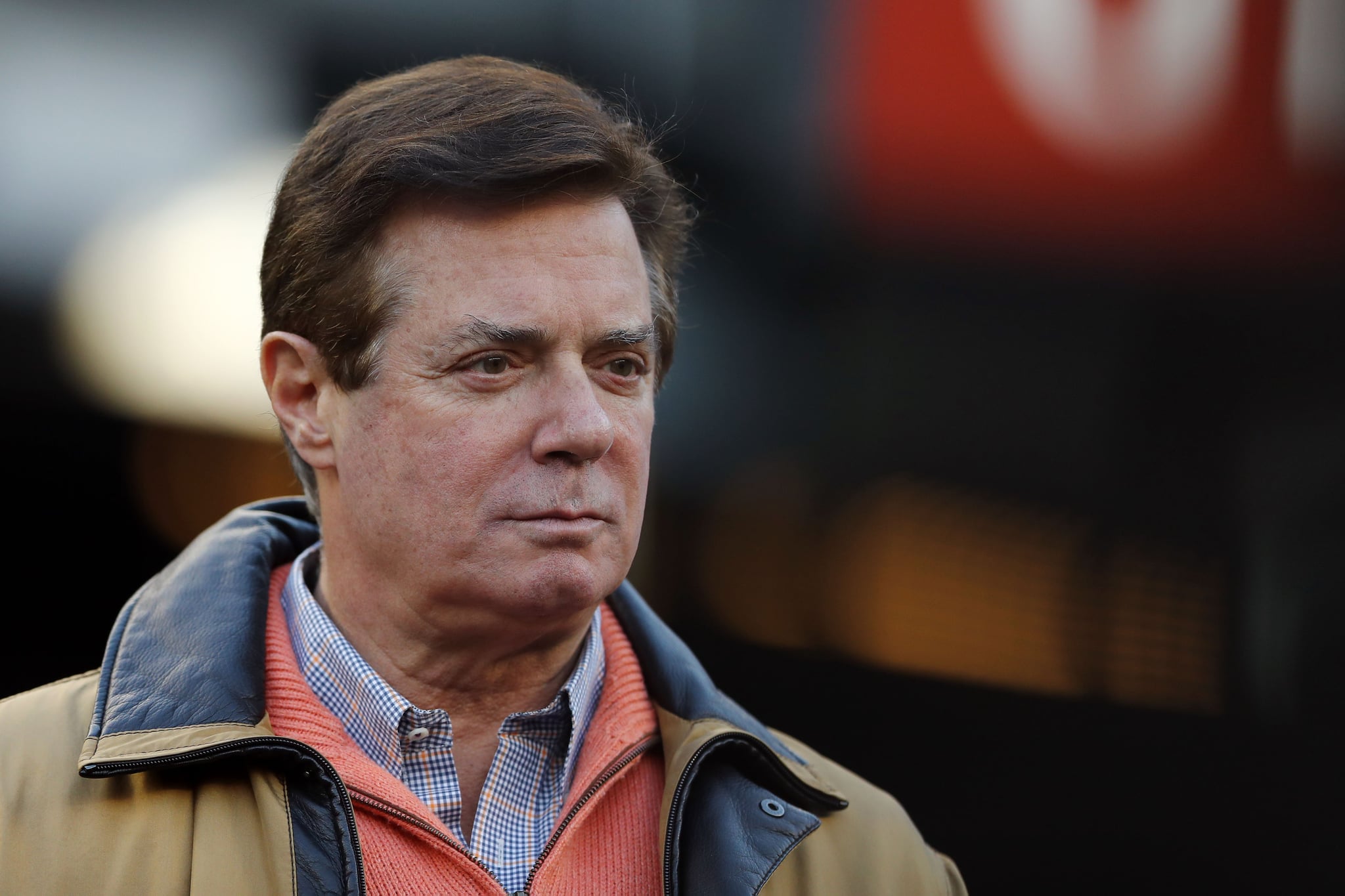 Updated, Oct. 30, 11:50 a.m. ET: Former Trump campaign manager Paul Manafort and associate Rick Gates surrendered to federal authorities on Oct. 30 after a sealed indictment was filed on Oct. 27 by Special Counsel Robert Mueller. Both men were charged on 12 counts related to the ongoing Russia probe. Hours after the charges were announced, the Justice Department released a redacted version of the indictment to the public, which lists charges ranging from false statements to conspiracy against the US.
Manafort, 68, served as Trump's campaign chairman during the 2016 election, and Gates, 45, served as his deputy. According to the special counsel's charges, the two men were responsible for laundering more than $75 million in offshore accounts and Manafort frequently dipped into the money to fund a "lavish" lifestyle. Many of the charges Manafort and Gates are facing are a direct result of misrepresentation with regard to their work in Ukraine; under the Foreign Agents Registration Act, any work with non-US governments must be properly registered, and both men filed misleading letters and obfuscated the money connected to the lobbying work via offshore banks.
It's important to note that the extensive charges do not directly reference the work that Manafort and Gates performed for the Trump campaign. Trump naturally took to Twitter to reiterate that fact, writing, "Sorry, but this is years ago, before Paul Manafort was part of the Trump campaign. But why aren't Crooked Hillary & the Dems the focus?????" and "....Also, there is NO COLLUSION!"
In addition to the indictment of Manafort and Gates, a third man was revealed to have been part of the first round of the Russia probe as well. Former Trump campaign policy adviser George Papadopoulos was arrested back in July and pleaded guilty to making false statements on Oct. 5, but the plea was not made public until the additional indictments on Oct. 30.