Nabra Hassanen Memorial on Fire
A Memorial For Slain Muslim Teen Nabra Hassanen Was Set on Fire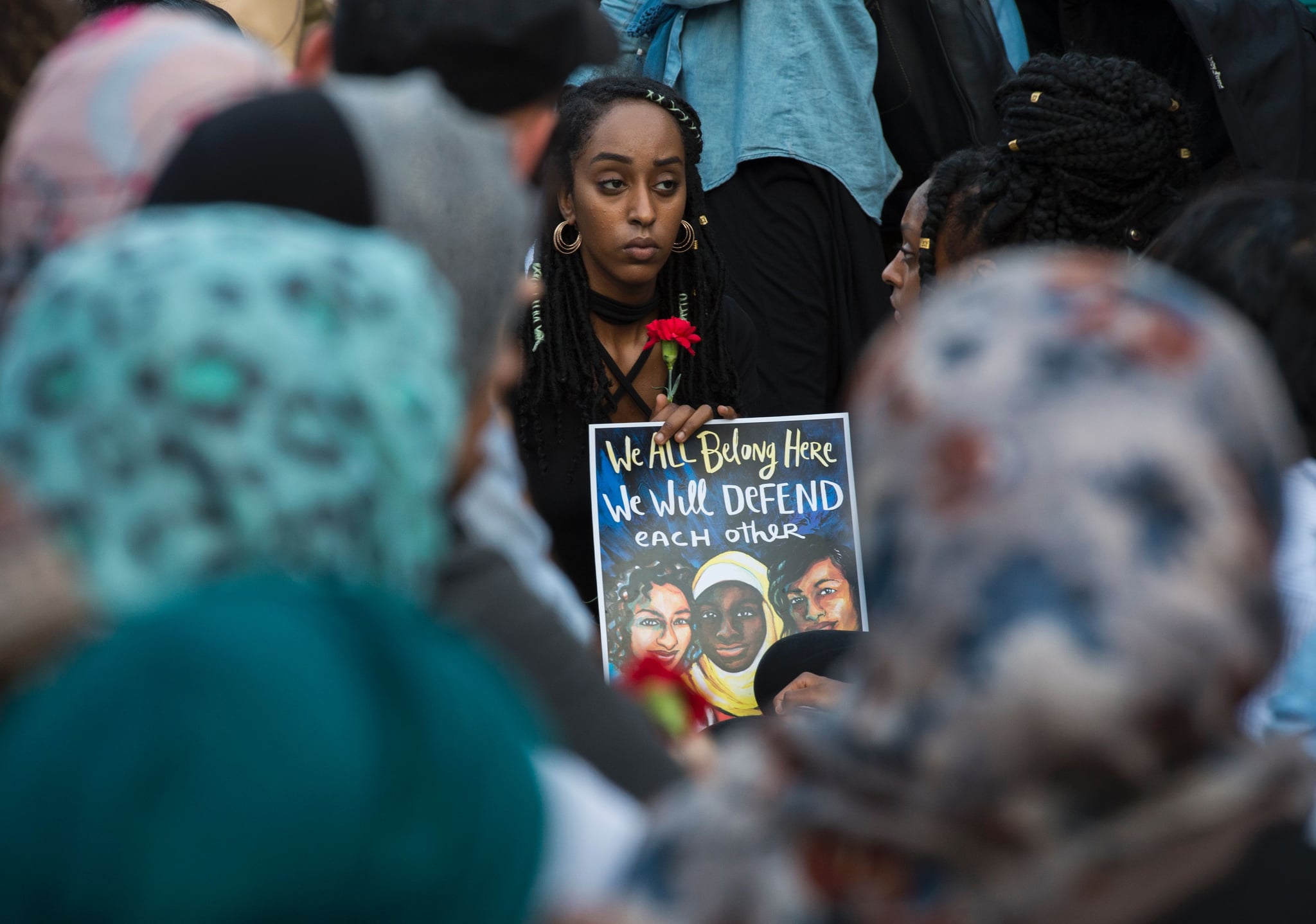 A day after vigils across the country were held for Nabra Hassanen, the 17-year-old Muslim girl who was killed on June 18, someone set her memorial on fire. The fire occurred early in the morning on June 21 and was put out by firefighters.
Hassanen's memorial, located in Dupont Circle in Washington DC, was the site of a vigil on June 20. According to Fox 5, DC police arrested 24-year-old Jonathan Soloman of South Carolina "in connection with the fire." So far, a "hate bias motivation" isn't on the police report. US Park Police told DCist that some items from the memorial were burned, but "the memorial did not appear to be specifically targeted."
The murder of Hassanen has been classified as a "road rage incident" and police are still investigating whether she was also sexually assaulted. Despite this, public pressure on law enforcement to investigate the murder as a hate crime continues to intensify.
Hassanen was with a group of friends walking back to All Dulles Area Muslim Society mosque when Darwin Martinez Torres jumped the curb in his car and drove at them. He then found them again at a parking lot and started striking at them with a baseball hat, and hit Hassanen. Torres then took Hassanen to another location and assaulted her again before her body was found in a nearby pond. A funeral for Hassanen was held on June 21. A GoFundMe is still raising money to cover the cost of Hassanen's funeral services.
Image Source: Getty / ANDREW CABALLERO-REYNOLDS