North and South Korean Gymnasts Take Selfie at 2016 Olympics
2 Rival Gymnasts Took the Most Meaningful Selfie of the Olympics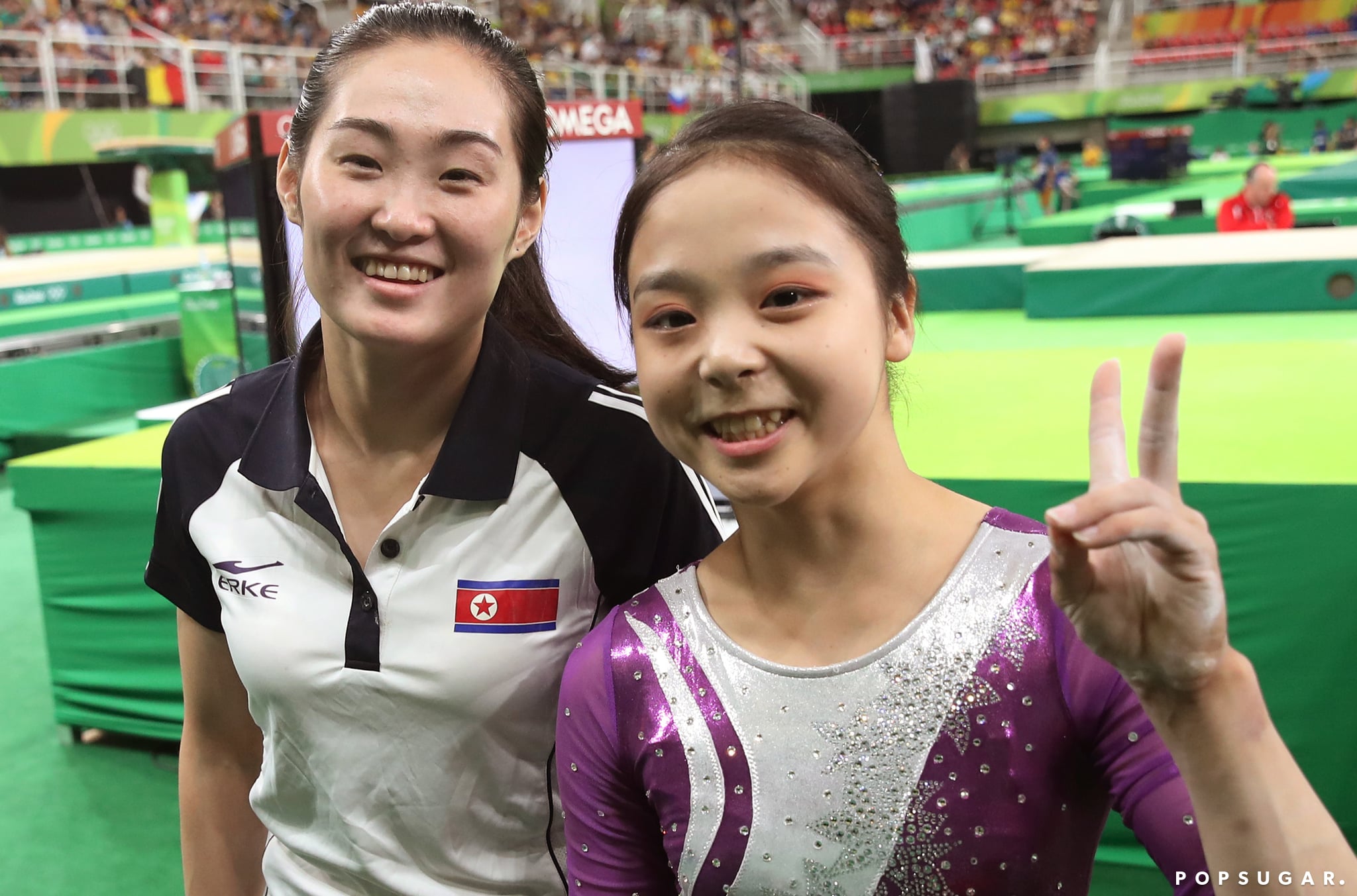 North and South Korea are still technically at war, but you wouldn't know that looking at gymnasts from each country taking a selfie during the Olympics. Hong Un-jong from North Korea, pictured left in the photo above, and Lee Eun-ju from South Korea, pictured right, smiled for the photo during practice earlier this week.
Given the animosity between their countries, the gymnasts' friendly interaction perfectly captures the Olympic spirit. A political scientist who tweeted the photo, Ian Bremmer, echoed the sentiment when he said, "This is why we do the Olympics."
Gymnasts from North & South Korea take a selfie together. This is why we do the Olympics. pic.twitter.com/Id44OuehN3

— ian bremmer (@ianbremmer) August 5, 2016
Hong Un-jong, who also competed in the London and Beijing Olympics, became the first North Korean female gymnast to score a gold medal when she won vault in 2012.