Parkland School Shooting Survivors Gun Control Interview
How 2 Parkland School Shooting Survivors Plan to Make Gun Control a Reality in America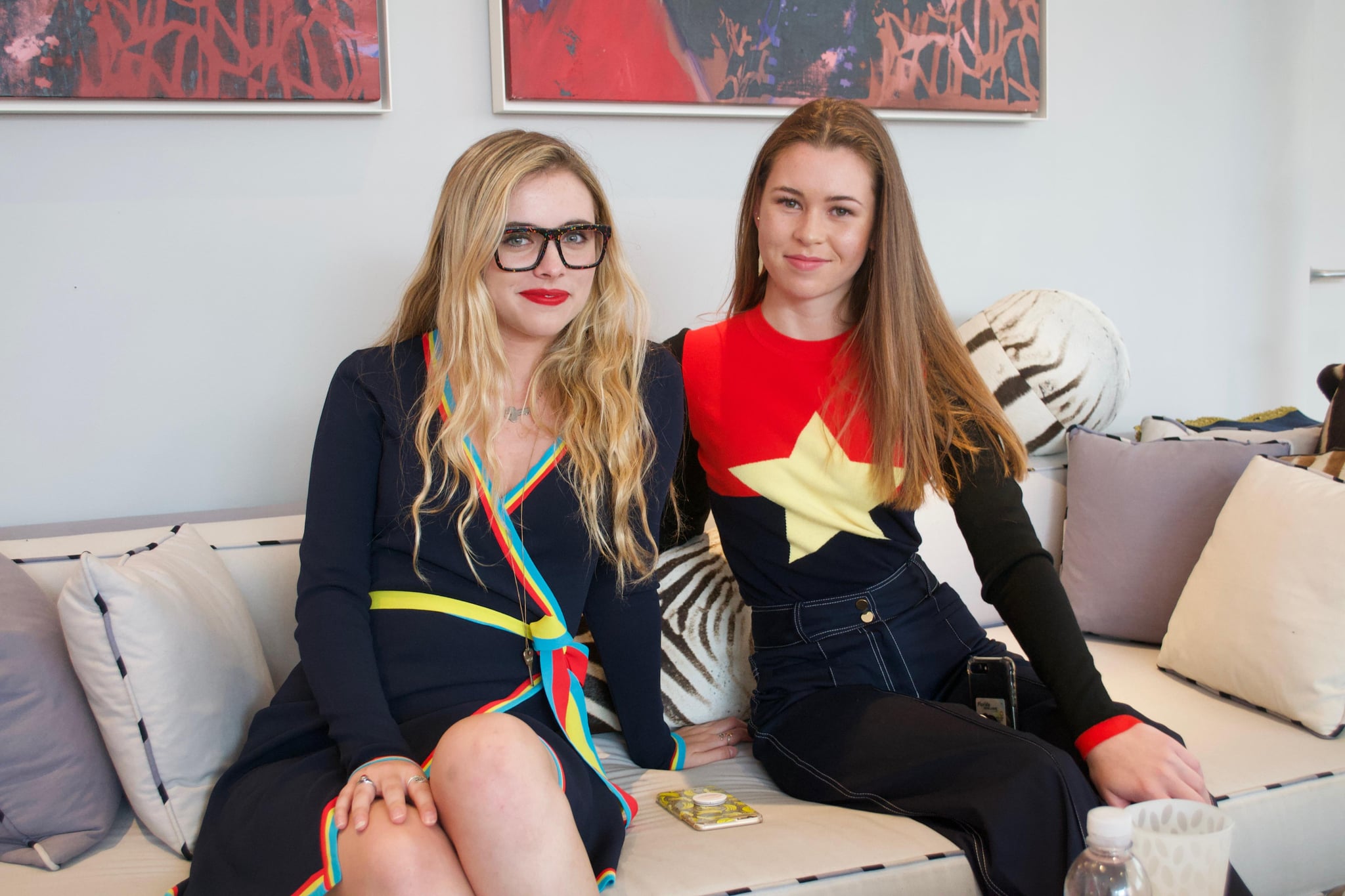 Two survivors of the last month's mass shooting at Marjory Stoneman Douglas High School in Parkland, FL, spoke out on March 9 about the latest firearm legislation proposals — and their plans for pushing their gun control message forward.
Sarah Chadwick and Delaney Tarr are among the 20 student survivors of the Feb. 14 shooting who created the #NeverAgain movement, which has inspired students across the country to stand up and demand action on gun control. On March 14, they'll be staging a nationwide walkout for 17 minutes; one minute for each of the 17 people who were killed. And they won't be alone — many of those who have taken note of the campaign will be following suit and staging their own walkouts across the country.
In the three weeks since the shooting, multiple pieces of legislation have been introduced in yet another push to try and fix America's gun problem. But many of them — such as the one introduced by Republican Sen. Lindsey Graham and Democrat Sen. Richard Blumenthal on March 8 — aim to seek out troubled individuals before they have access to a firearm to prevent another killing before it starts. Their Federal Extreme Risk Protection Act would let people and law enforcement file a federal court petition to stop an individual purchasing or possessing a gun.

Tarr, who spoke with Graham directly about the bill, and Chadwick aren't convinced by the so-called "red flag" bills.
Yes, there are a myriad of systematic issues to address in the wake of tragedies like this. No, they can't be used as scapegoats to detract from the big issue of gun control. This is #NeverAgain , not just never again in our school.

— delaney (@delaneytarr) March 8, 2018
"They want to have this red flag system where, if there's somebody [dangerous with a gun] you can take it away from them," Tarr told POPSUGAR. "It's strange to me, seeing these bills released when we're not even addressing simple things such as 'No Fly, No Buy.' It literally has never been passed. You can be on a terrorist watchlist and not get on a plane but you can buy a gun."
"It feels like all of these attempts that they're making, they aren't as necessary as the other steps that we haven't taken," she added. "It is important to recognize that some people can take action against those who might be at risk of committing violent acts, but that's not the only thing that you can do."
Chadwick echoed that sentiment. "Those bills are just a way of tiptoeing around what actually has to be done. It's their way of saying, look, we're passing something. But we're saying that's not the issue, that's not what we want to be passed," she noted. "It's kind of their way of showing us that they're doing something, but they're not doing the right thing."
Delaney and Tarr spoke during a panel organized by fashion designer Diane von Furstenberg on Friday titled "The Greatest Generation: How Young Women Might Solve Everything." Held the day after International Women's Day, the panel was rounded out by actress and activist Rowan Blanchard, and activists Jamira Burley and Pamela Chomba. Tarr and Chadwick spoke about the success they and their fellow students have had on social media — Tarr has 100,000 Twitter followers, while Chadwick has 272,000 — and how they use it to spread their message and troll the haters right back.
Legislation watching us go to school as they continue to ignore the fact that we need common sense gun laws pic.twitter.com/XUqA3oEubR

— Sarah Chadwick (@Sarahchadwickk) March 7, 2018
"I know a lot of people say 'don't feed the trolls' attention,' but if the opportunity is there and it's easy, why not? We can spread our word through trolling or clapbacks. If that's how it goes viral, so be it. We'll accommodate to that," Chadwick said. "We're pretty good at it."
Chadwick also pointed out that her generation was "born into mass shootings." They grew up as gun violence statistics spiraled out of control, as it became clear to the rest of the world that this was a particularly American disease. On average, 13,000 people are killed by guns in America each year, and 96 people are killed every day, according to Everytown for Gun Safety, a gun control nonprofit. It's also worth noting that 50 women are shot to death by intimate partners every month.
Ultimately, becoming activists after surviving a school shooting wasn't really a choice for either young woman — it was a necessity. "It didn't necessarily feel like a decision for us at the time because when something like that happens, you're so angry and upset you can't do anything but take action," said Tarr. "When it happens to you it hurts a lot more."
Here's @delaneytarr talking about getting hate mail and threats #parkland #neveragain @DVF pic.twitter.com/jzCeg9O9Vm

— Lucy Westcott 🌵 (@lvzwestcott) March 9, 2018
Both Chadwick and Tarr are aware of how quickly the media's attention can turn away from a burning topic, and have taken that possibility into consideration with their planning. After their March on Washington on March 24, they plan to hold another walkout on April 20, the 19th anniversary of the Columbine school shooting. They want to turn their efforts to encouraging more 18 to 25 year olds to vote, and will continue pushing politicians for concrete gun control and change.

"We might be young but our voices are not small," said Chadwick. "They're loud and bigger than our age."
Image Source: Lucy Westcott