Parkland Students Respond to NRA's Gun Ban at Pence Speech
Parkland Survivors Put the NRA on Blast After the Group Prohibits Guns at Pence Speech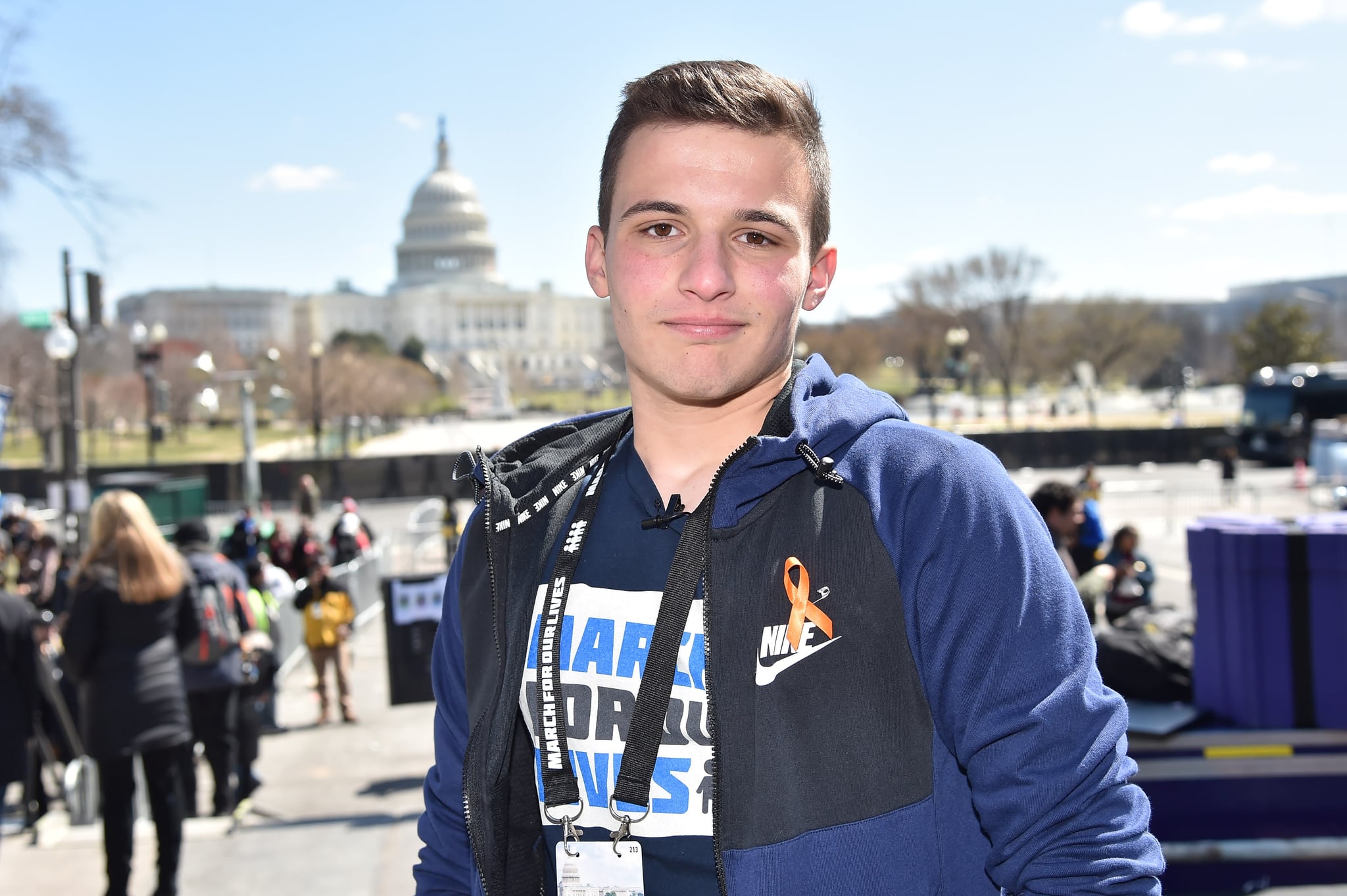 On May 4, the National Rifle Association will host its annual NRA-ILA Leadership Forum in Dallas, TX. According to the official site, it's "one of the most politically significant and popular events in the country, featuring our nation's top Second Amendment leaders in government, the media, and the entertainment industry." Among this year's speakers is none other than Vice President Mike Pence, and the NRA is stirring outrage thanks to the following announcement on the forum's website:
"Due to the attendance of the Vice President of the United States, the US Secret Service will be responsible for event security at the NRA-ILA Leadership Forum. As a result, firearms and firearm accessories, knives, or weapons of any kind will be prohibited in the forum prior to and during his attendance."
While banning weapons during a vice president's speech would normally seem like a no-brainer, the survivors of the school shooting in Parkland, FL, seized the moment to call the NRA out on their hypocrisy. It's not so much that they're willing to cooperate and ban weapons from an NRA event to protect Mike Pence, but more so that the NRA doesn't seem to be extending the same care and consideration for everyone else in America: specifically, students who are susceptible to a mass shooting at any given time on any given day as gun control legislation fails to move forward.
In response to the announcement, Parkland survivor Cameron Kasky seized the moment to put the NRA on blast. Another Parkland student named Matt Deitsch — one of the forces behind the powerful "March For Our Lives" protest — also chimed in. The reactions snowballed; another infuriated response came from Fred Guttenberg, who is the father of Jaime Guttenberg, a Parkland student who was killed in the attack.
The NRA has evolved into such a hilarious parody of itself. pic.twitter.com/6Pw6NTQAe6

— Cam Kasky (@cameron_kasky) April 28, 2018
Wait wait wait wait wait wait you're telling me to make the VP safe there aren't any weapons around but when it comes to children they want guns everywhere? Can someone explain this to me? Because it sounds like the NRA wants to protect people who help them sell guns, not kids.

— Matt Deitsch (@MattxRed) April 28, 2018
On so many levels, this is enlightening. According to the NRA, we should want everyone to have weapons when we are in public. But when they put on a convention, the weapons are a concern? I thought giving everyone a gun was to enhance safety. Am I missing something? https://t.co/f4wgNhJ7RI

— Fred Guttenberg (@fred_guttenberg) April 28, 2018
According to the official site for the convention, firearms are permitted during the weekend, just not specifically in the space Mike Pence will occupy. NRA spokesperson Dana Loesch tried to stamp out the fire by responding to the outcry on her own Twitter account.
NRA banned nothing. The media does this every year. It's Secret Service SOP and they supersede all start and local control. Don't complain about your eroding credibility and people calling you "fake news" when you publish things like this. https://t.co/aVlNuMNaw0

— Dana Loesch (@DLoesch) April 30, 2018
Also, it's funny how anti-gun advocates are infuriated that law-abiding NRA members would follow the law. You can't have it both ways, guys. https://t.co/KKvWB5rofO

— Dana Loesch (@DLoesch) April 30, 2018
Interestingly, Loesch directs concerns to "the law," and at the end of the day, this is exactly what gun control advocates are seeking to append. It's not a problem that the NRA is adhering to law to protect Mike Pence. It seems more like these people just wish there were more laws to protect everyday citizens in the same way.