Patrisse Cullors When They Call You a Terrorist Interview
Black Lives Matter Cofounder Patrisse Cullors Is Writing History — on Her Own Terms
Nearly five years after the first #BlackLivesMatter tweet, Patrisse Khan-Cullors, cofounder of both the hashtag and the Black Lives Matter Global Network, has published When They Call You a Terrorist: A Black Lives Matter Memoir. The book is a captivating account of her journey to becoming a black revolutionary activist. Cullors is undeniably one of the most formidable and dynamic voices of the early 21st century.
Cowritten with activist and award-winning author Asha Bandele, When They Call You a Terrorist is a powerful, deeply self-reflexive, insightful, and beautifully written book that tells not only a story about the emergence of Black Lives Matter but also of the lived experiences of Cullors. She delves into pervasive inequities and perpetual injustices faced by black communities. The book, like Cullors, is unapologetic in its commitment to calling out white supremacy and the perniciousness of antiblackness. Her passion and conviction for freedom and justice leap off of each page. What stands out most about this memoir, however, is its heralding of love — a deep, accountable, and unconditional love for the most vulnerable. This love for justice and for freedom are what make her an "incredible woman making black history."
I spoke with Cullors about her new memoir just a few days before it hit shelves on Jan. 16, discussing her story pre-#BlackLivesMatter, her commitment to black feminism, and what keeps her tenaciously committed to political resistance.
Treva Lindsey: My first question starts at the book. Could you share a little bit about how you arrived at the title and what it has meant to be labeled a "terrorist" as a result of the kind of activism in which you've been invested?
Patrisse Cullors: No one's asked me this question, and I'm so grateful that you're asking it. Asha came up with that title. And it was interesting because we were talking about the first time Black Lives Matter was called a terrorist organization, the first time I had seen my name on Breitbart, and I had seen my face on Bill O'Reilly's show. What really triggered the When They Call You a Terrorist title was when I was talking to her about my brother and his friends being charged with terror threats, talking about the war on gangs, the federal government calling gang members local terrorists, domestic terrorists — and how there's a legacy of black people, in particular, being labeled as terrorists inside of the country.
The language [of] terrorism is a part of a really colonial project and an antiblack racist project in this country, which would get us to where we're at today. Recently, terrorists are equated to Arab people and Muslim people, particularly in Muslim countries, where there are both Arab and black people. It's so important to just be honest about this label of "terrorist" and talk about it candidly.
Sometimes when you're labeled something wrongfully, the inclination is to not talk about it, so it gives them power. I tend to disagree with that. That's what this title is about. If we're not terrorists, then what are we? What I'm trying to get at is we are people who've been oppressed and repressed for a very long time by this country and that have been fighting for our freedom for centuries. Black Lives Matter is a part of that larger project.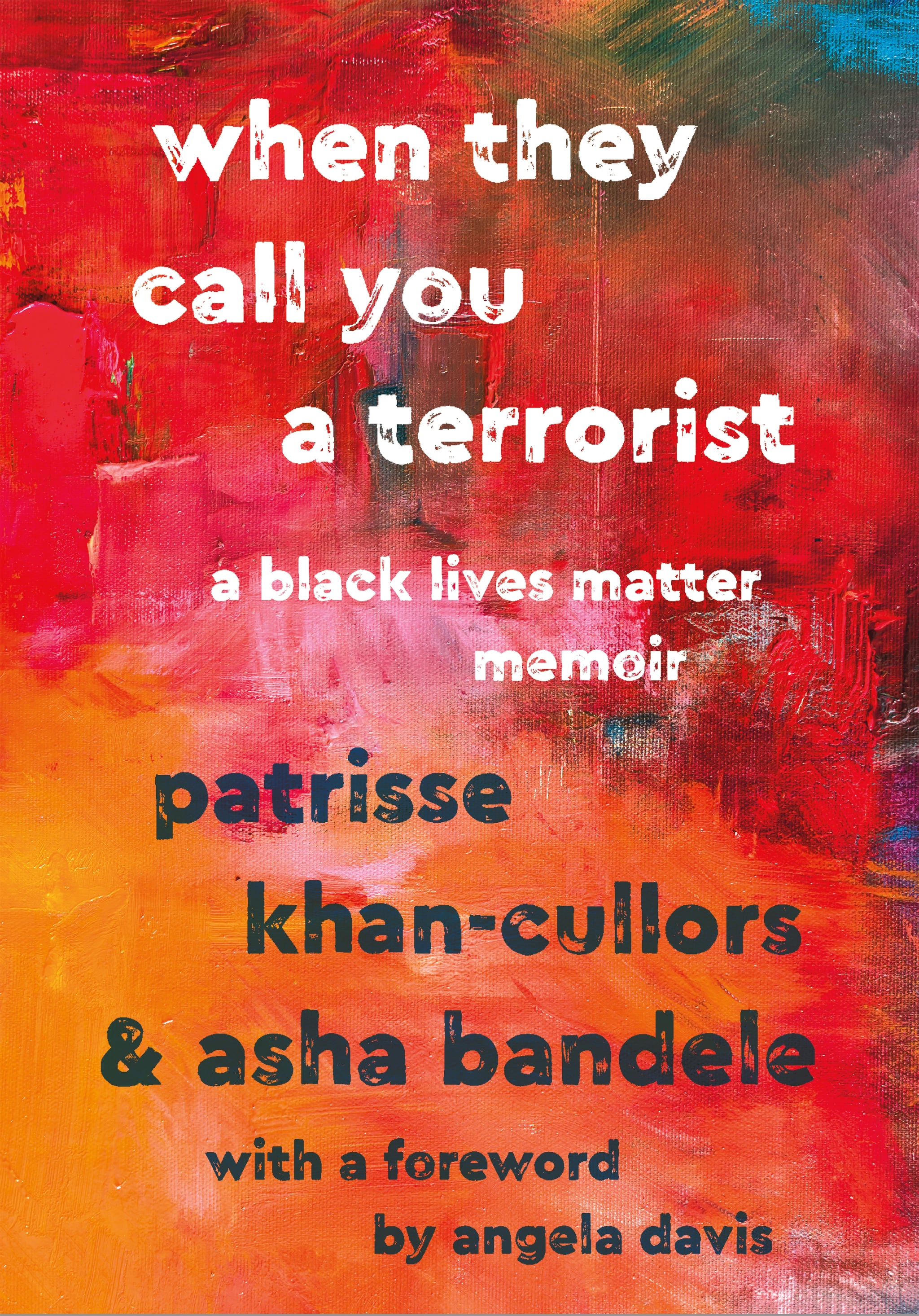 "I'm not one of the people who their first time being out in the streets was Trayvon Martin's murder or Mike Brown's murder. I have been doing this work for a very long time."
TL: Much of the dismissiveness and animosity lobbed at #BlackLivesMatter positions you and other organizers and activists as people who just "popped up out of nowhere." This framing devalues the substance of your work and the parts of your life that led you to become the organizer that you are. Could you tell us a little about your background in activism?
PC: There's so much work that happened before Black Lives Matter and so much work that laid the foundation for Black Lives matter. I'm not one of the people who their first time being out in the streets was Trayvon Martin's murder or Mike Brown's murder. I have been doing this work for a very long time. I'm a trained organizer. Part of my training is to look at the moments, such as the murder of Trayvon Martin, [that] really push the country to make a decision about what kind of country we're going to be. So many of us were pissed. So many of us were disturbed after the acquittal of George Zimmerman. I heard from all types of people just how gut-wrenching it was to have this person get off.
I wanted to go beyond the gut-wrenching. That's because so much of my life was gut-wrenching. Seeing my brother being wheeled out in a gurney in the middle of a courtroom with a spit rag over his face — you only can do so much with an image like that. You only can do so much with how you respond to that. For me, I was like, "This moment can't be the last. They can't have the last thing." I remember starting my local organization, Dignity and Power Now.
Part of my own healing practice is being a part of the movement. I don't think I would have my sanity, literally, if I didn't have a space in this movement to challenge my local government, especially local law enforcement. Much of my passion behind Black Lives Matter is based off of my experiences. It's kind of a perfect storm that allows for something like the hashtag to go viral, because so many black people have experienced the loss of our loved ones, whether it was through officer-involved shootings, another political act, medical neglect, or just the daily life of being humiliated by the state or being neglected by the state.
TL: Can you take us back to August 2014, when you co-organized the freedom rides to Ferguson? As someone who was really building into what became the #BLM Global Network, what were your intentions and hopes from that initial convening?
PC: That was one of the most life-changing experiences for me: being able to be a part of a team of people, literally a grassroots effort. This was before the #BlackLivesMatter Global Network. We wanted to be in solidarity with the people of St. Louis, let them know that black people everywhere were with them. The other thing that was pivotal, which would really create the bones of the Black Lives Matter Global Network, is we were going to go back home and fight. We weren't going to let the news media cycle decide that Ferguson was an aberration. We weren't going to let the news media cycle make it seem like Ferguson was some "ass-backward town," but rather Ferguson is everywhere.
"I wanted to talk about the story of a young black queer woman, raised poor in a suburb in Los Angeles. Who talks about that?"
TL: I'm thinking about how black feminism comes into your activism and the broader movement for Black Lives Matter. What does black feminist freedom-dreaming mean to you as a concept or as a way of thinking about your organizing?
PC: I really do think that black feminism is a feature of our work, of our movement. Black feminism is for everyone. I really do think that it's a policy that should be adopted by black people, all black people, and our comrades. Black feminism can be a blueprint for us. Think about Ella Baker and how she organized. How do we turn to tend to the group, the collective, the team, the people vs. the individual? Part of black feminism also challenges patriarchy and how patriarchy is a part of the project of white supremacy. I think if we can adopt black feminism as a movement, truly both in theory and practice, I think we can live.
TL: What inspired you to write a memoir at this juncture? What can readers expect from engaging your powerful voice in this moment?
PC: Much of the last four years has been battling white nationalists and trolls calling us terrorists. I wanted to talk about the story of a young black queer woman, raised poor in a suburb in Los Angeles. Who talks about that? I thought that was important to connect to the larger themes of blackness and antiblackness. I really want to encourage folks to pick up a book and see it as a way to get a better understanding of the last 30 years of this country: the result of mass incarceration on a family — a black family. The results of state violence on a family — a black family. To really utilize this, not just as something to consume, but to see this as an organizing tool, see this as a way to remind yourselves why you're in the work.
Image Source: Courtesy of Patrisse Cullors