Pause Pod Kickstarter Reactions
The Internet Can't Handle This Kickstarter Campaign That Basically Reinvented the Tent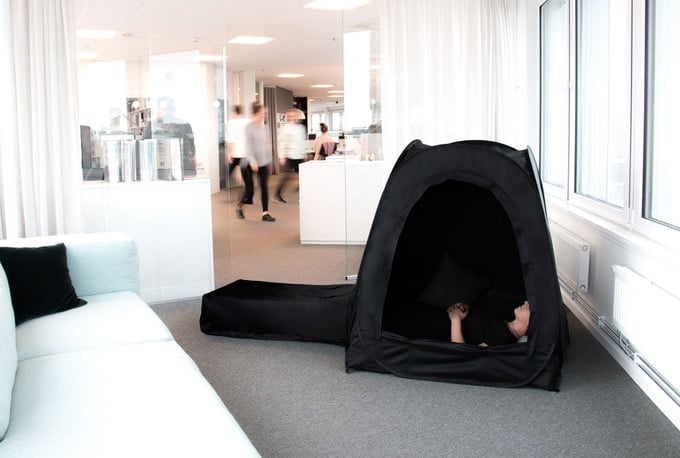 Every few months, there's a new product that leaves us scratching our heads and wondering where society is headed. This time around, it's the Pause Pod, a new invention that touts itself as a "private pop up space" but is really just a small tent. The Pause Pod was fully funded on Kickstarter in May and will start shipping out this Winter.
According to its founders, the Pause Pod was "inspired by the blanket forts we used to build growing up" and is meant for a variety of needs like meditating, taking a power nap, or just acting as a place to read. While some people would like to do these things in the comfort of their own home and beds, the Pause Pod is there for people who need to do it anywhere. Each Pause Pod comes with a carrying bag, a reading light, stakes to use it outdoors (sound familiar?), and a ceiling that's ready for "add-ons" like a "star sky" that shows you the stars or a "pod cinema," which is just a mount for a tablet.
Basically, this product is great for anyone who is sick of every corner of their own home and looking for an additional place to hide from the world and do everything they'd normally do – just in a new space. And for anyone who is seriously considering getting this to nap wherever they feel like it, don't worry — it comes with a foldable leg compartment, so you can lie down in it, too.
After reading about the Pause Pod, it's likely that you'll be confused as to whether or not someone actually tried to reinvent the tent. Please watch the GIF ahead and decide for yourself.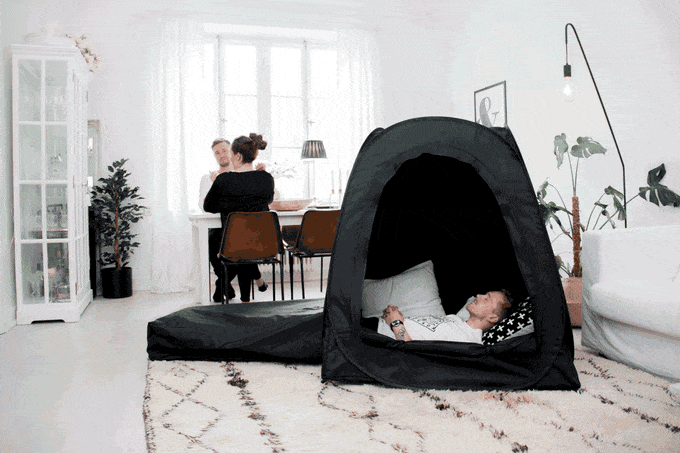 Needless to say, the internet did not take too kindly to this "groundbreaking" concept and called the Pause Pod what it really is: a tent.
They done gentrified being an introvert. https://t.co/vmIjBDgIVu

— Rob Sherrell (@RobJustJokin) September 27, 2017
"Want your coworkers to hate you even more? Check out this branded tent" https://t.co/yKU7xhMccf

— Sarah Solomon (@sarahsolfails) September 29, 2017
Um, dude, it's a tent https://t.co/uLWgKOdX6U

— Bradley P. Moss (@BradMossEsq) September 29, 2017
If you're interested, you can order a single Pause Pod now on Indiegogo for $100. But if you're already going to spend this much money, just do yourself a favor and get yourself a tent — or invest in a more comfortable bed and couch.