People Leave March on Washington Signs
This Moment From the Women's March Didn't Get Much Attention — But It Was So Powerful
What happens when hundreds of thousands of people march on Washington carrying powerful signs? They must figure out what to do with those signs once the day is over.
As the march came to an end on Saturday afternoon, demonstrators began leaving their posters near Columbia Square in DC, and it became somewhat of a temporary museum exhibit. Signs like "love is my family value" and "my body is not a political battle" filled the area as dozens, if not hundreds, of passersby gathered to look at the signs and take photos of them.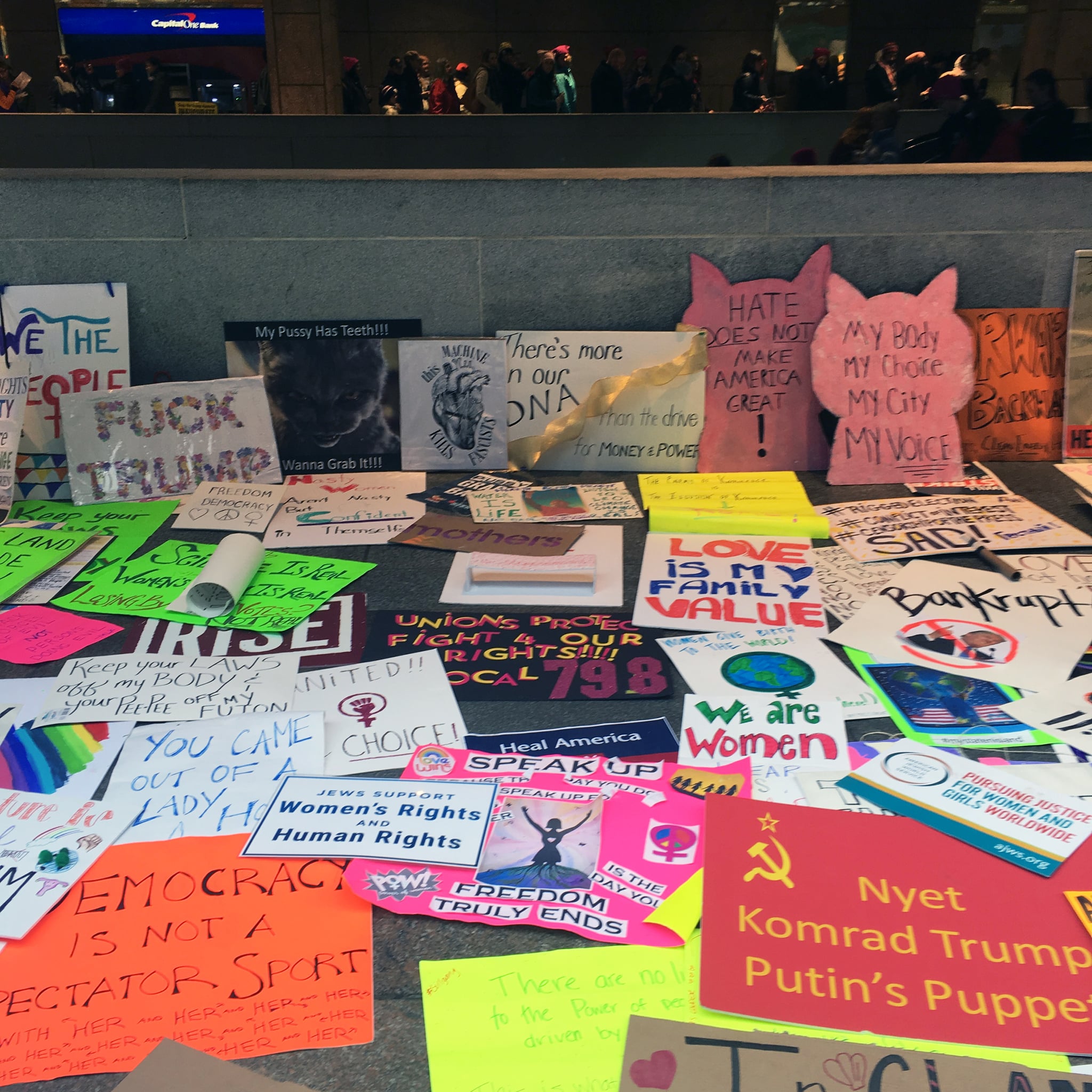 Chances are a city worker will have to clean up the signs, but we also hope some people take them home and maybe even frame them. Or maybe, just maybe, they'll one day actually belong to a museum exhibit that highlights the day women, LGBTQ people, immigrants, disabled people, and people of color gathered to show the world what they were made of.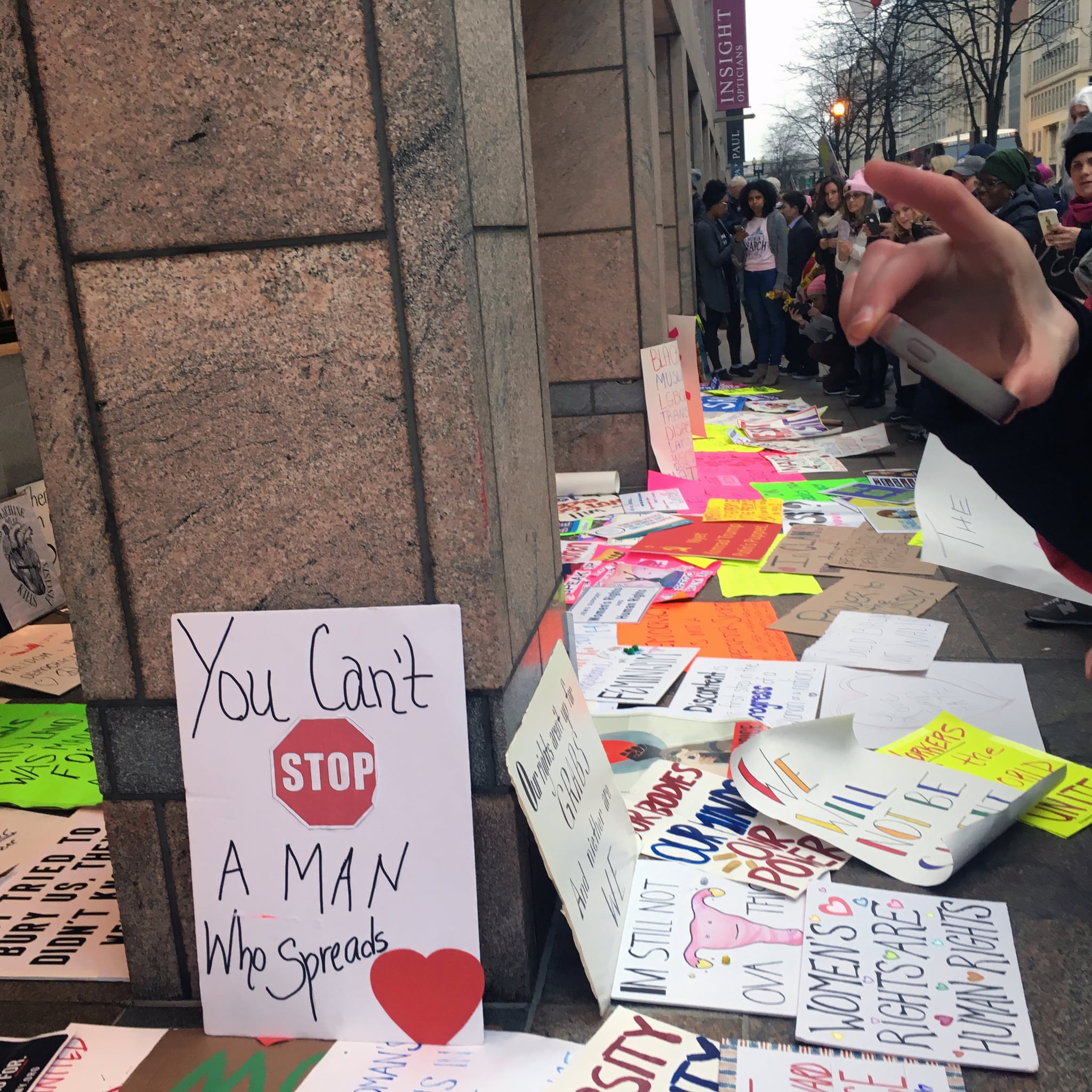 Image Source: POPSUGAR Photography / Lisette Mejia