President Obama Tells Trump Not to Deport Immigrant Kids
Watch a Passionate Obama Say Trump Needs "to Think Long and Hard" About Overturning This Policy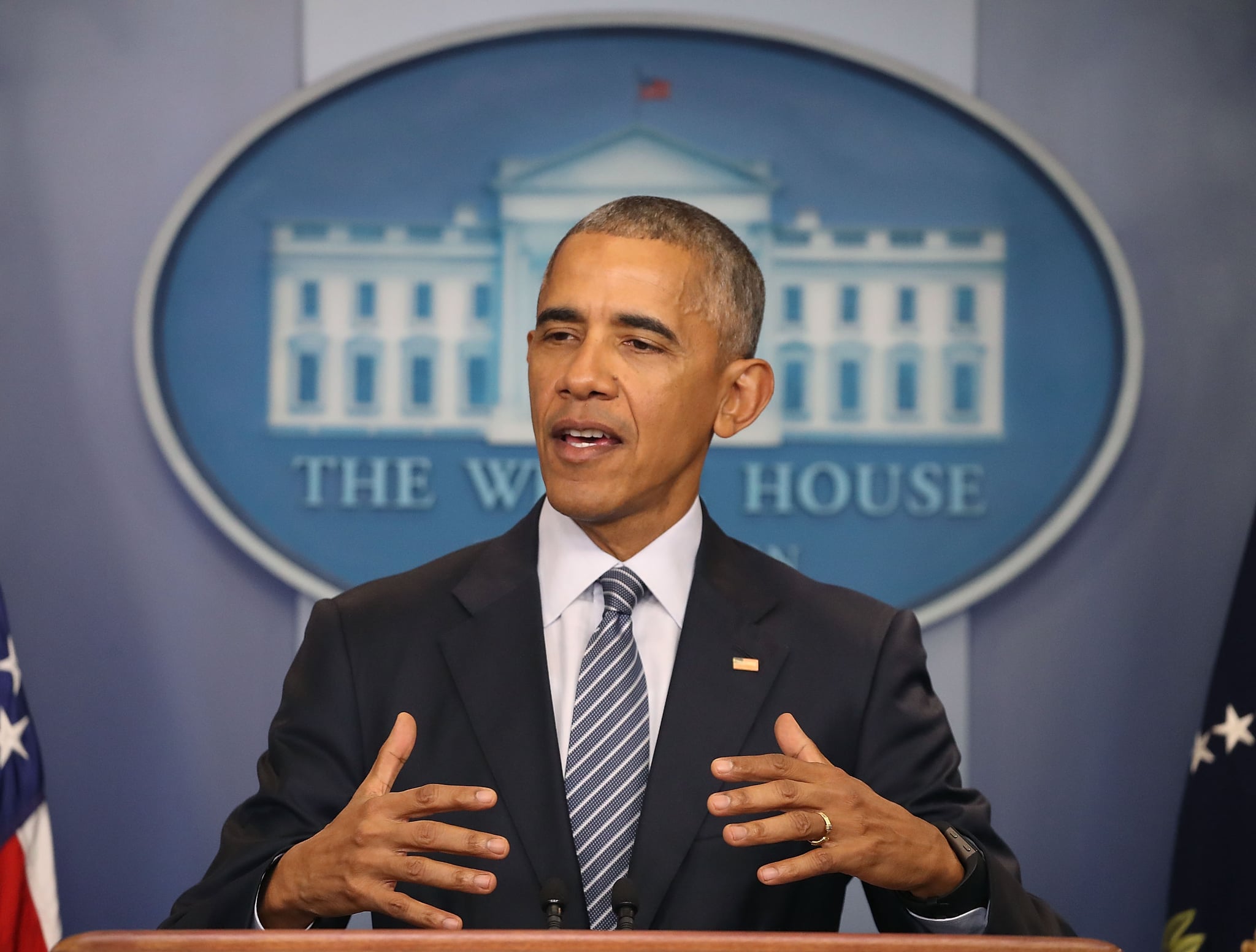 In his first press conference since meeting with President-elect Donald Trump last week at the White House, President Obama spoke about Trump's fitness to be president, how he should send "signals of unity" to minorities, and how he should treat young undocumented immigrants in this country.
"I will urge the president-elect and the upcoming administration to think long and hard before they are endangering the status of what for all practical purposes are American kids," Obama said. "These are kids who were brought here by their parents. They did nothing wrong. They've gone to school. They have pledged allegiance to the flag. Some of them have joined the military."
Obama was answering a question about whether he would protect the information of those who applied for his Deferred Action For Childhood Arrivals (DACA) program. DACA allows certain undocumented immigrants who came to the US before age 16 to get a work permit.
"By definition, if they are part of this program, they are solid, wonderful young people of good character," Obama added. "And it is my strong belief that the majority of the American people would not want to see suddenly those kids have to start hiding again."
"These are kids who were brought here by their parents...pledged allegiance to the flag" —@POTUS on DREAMers https://t.co/dxdktoSQJ3

— White House Archived (@ObamaWhiteHouse) November 14, 2016
Trump once called DACA "one of the most unconstitutional actions ever undertaken by a president" and said he would overturn the policy.
Obama made the statement before leaving for a weeklong trip to Greece, Germany, and Peru — his final international trip as president — where he'll have to assure world leaders that Trump can do the job.