Racist Airbnb Host Fined After Refusing Guests
Airbnb Host Who Canceled on an Asian Renter in a Hateful Rant Is Fined $5,000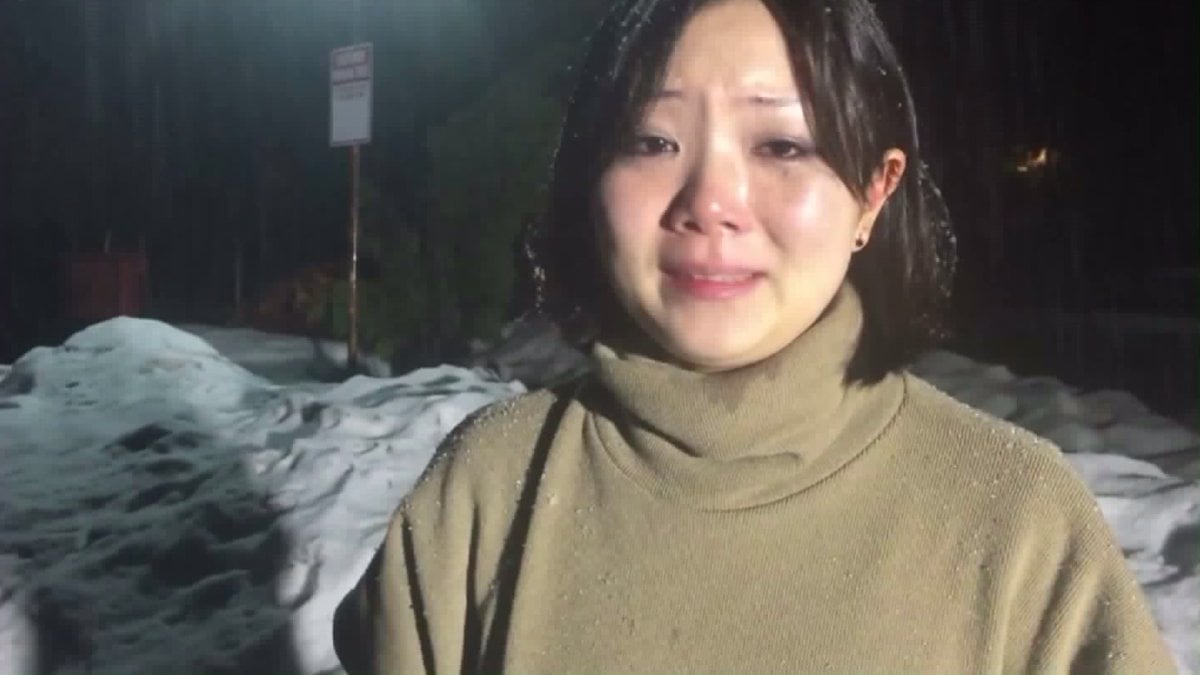 In a first-of-its-kind ruling, an Airbnb host who canceled a renter's reservation, spewed racist remarks, and wrote "I wouldn't rent to you if you were the last person on earth" was fined by the California Department of Fair Employment and Housing (DFEH) on July 13. The former host, Tami Barker, was ordered to pay $5,000 in damages, take a class in Asian-American studies, and apologize to the renter, Dyne Suh. In addition to the fine, Barker will also be required to volunteer at a civil rights organization and report her rental data to the DFEH for four years.
The exchange between Barker and Suh unfolded earlier this year on Feb. 17. Suh had reserved Barker's cabin in Big Bear, CA, and drove through a snowstorm to get there, along with three of her friends. However, Barker rescinded her approval of Sun's additional guests and canceled her reservation. The host wrote the following to Suh in the Airbnb app: "I wouldn't rent to you if you were the last person on earth. One word says it all. Asian." Suh, who is a US citizen, told Barker she would report her, to which Barker replied with, "Go ahead. It's why we have Trump." As the group figured out what to do next, they parked next to a KTLA van and reporter, who interviewed Suh about the experience.
Barker has been banned from Airbnb since the incident took place. The DFEH and Airbnb entered an agreement this year, in which the DFEH would be allowed to "conduct fair housing testing of certain California hosts." This case is the first result of that agreement.
"The real story is how a charged and painful encounter led to an opportunity for reconciliation between the people involved, and to an opportunity for them to enhance the public's understanding of discrimination and civil rights in California," Kevin Kish, DFEH Director, stated in a press release.
Suh issued a statement on Facebook about the DFEH's ruling and stated that she hopes this incident encourages others "to come forward with their own stories."
Press statement regarding the outcome of the Running Springs/Big Bear airbnb incident:

I am very glad that the outcome...

Posted by Dyne Suh on Thursday, July 13, 2017
Airbnb, however, is still fielding reports of racist encounters between hosts and guests. In a video posted on Instagram by artist Zanele Muholi on July 9, filmmaker Sibahle Nkumbi is shown being pushed down the stairs, allegedly by an Airbnb host in Amsterdam. Nkumbi, who says she ended up with a concussion and bruising, posted a video on YouTube further explaining the situation. She says she and her colleagues were late in checking out and the apartment unit's owner husband showed up to kick them out. As Nkumbi tried to reason with him, the husband allegedly referred to them as "you people" and "This is not Africa" and then pushed Nkumbi.
In a response to POPSUGAR's query about the alleged incident, Airbnb's director of diversity and belonging shared this statement: "Appalling and unconscionable behavior against members of our community runs counter to everything Airbnb stands for. Our CEO Brian Chesky and I are reaching out to the affected guests. We will take the strongest actions we can against such abhorrent conduct, including banning people for life from our platform and assisting law enforcement with their investigation and potential prosecution. Nobody should ever be treated like this and it will not be tolerated."
Hopefully, California's decision to penalize Barker will serve as a warning that hosts could face consequences beyond just getting banned from Airbnb.